Emily Giffin's Social Media Rant Against Meghan Markle Proves the Duchess of Sussex Will Never Do Anything Right to Some People
Author, Emily Giffin really doesn't like the Duchess of Sussex. It seems to go beyond that, though, Giffin seems to really hate Meghan. Giffin, who penned the novel Something Borrowed, doesn't appear to have a personal connection to the duchess or the royal family. She, however, has dubbed herself a "royal watcher" and regularly offers commentary on Meghan's every move. While most of her comments have flown under the radar, she took everything a step too far recently. In a lengthy Instagram post, Giffin ripped Meghan for reading a story to her child for charity. It didn't take long for Giffin's post to go viral, and in publishing it, she pretty much summed up why Meghan and Prince Harry walked away from royal life.
Emily Giffin slammed Meghan Markle for being "phony" and "unmaternal"
Ahead of Archie's first birthday, the Duke and Duchess of Sussex released a video of Meghan reading a picture book to the baby. With Prince Harry behind the camera, Meghan held a squirming Archie while reading a simple picture book. The video said to benefit charity, seemed pretty uncontroversial, but as is the case with anything the couple does, the controversy came.
Giffin dove into the video, analyzing every aspect of it, according to The Washington Post. She lambasted Meghan as "phony," called her "unmaternal," and accused the mother of one of being desperate for attention. While her most recent musings may have grabbed the attention of the media, it's certainly not the first time she's digitally attacked the Duchess of Sussex. One Twitter user pointed out that Giffin released a scathing assessment of Archie's name shortly after his birth.
Emily Giffin has locked down her social media since the controversial comments
Giffin may be able to dish out criticism, but it appears as though she can't take it. After her rant went viral, she quickly locked down her social media. Giffin's Instagram page and Twitter profile are now set to private. Kaitlin Menza, a write and the co-host of Royally Obsessed, captured portions of the rant.
The decision to lock down her social media seemingly came after she began receiving backlash for her statements. She Knows points out that Giffin may have been attempting to drum up publicity, but that's seemingly backfired. Fans of the Duchess of Sussex flooded Giffin's Amazon author page to leave one-star reviews. In one creatively titled review, Giffin was accused of being "a Karen." The slang term, popularized by internet memes, refers to a person who often voices insignificant or imaginary complaints in an obnoxious or entitled manner. Giffin later issued an apology.
Giffin's rant and apology perfectly exemplifies why the Meghan Markle and Prince Harry left the royals behind
Giffin may have written a lengthy explanation about her aggressive posts, insisting that the attack wasn't racially motived, but rather, motived by her deep feelings about the royal split, but even her apology proves a point she likely didn't intend. Giffin, even in her explanation, shows that there is, quite literally, nothing in this world that Meghan can do right to some people. Giffin's musings were also a perfect example of the type of behavior that drove Meghan and Prince Harry to seek refuge in life as private citizens.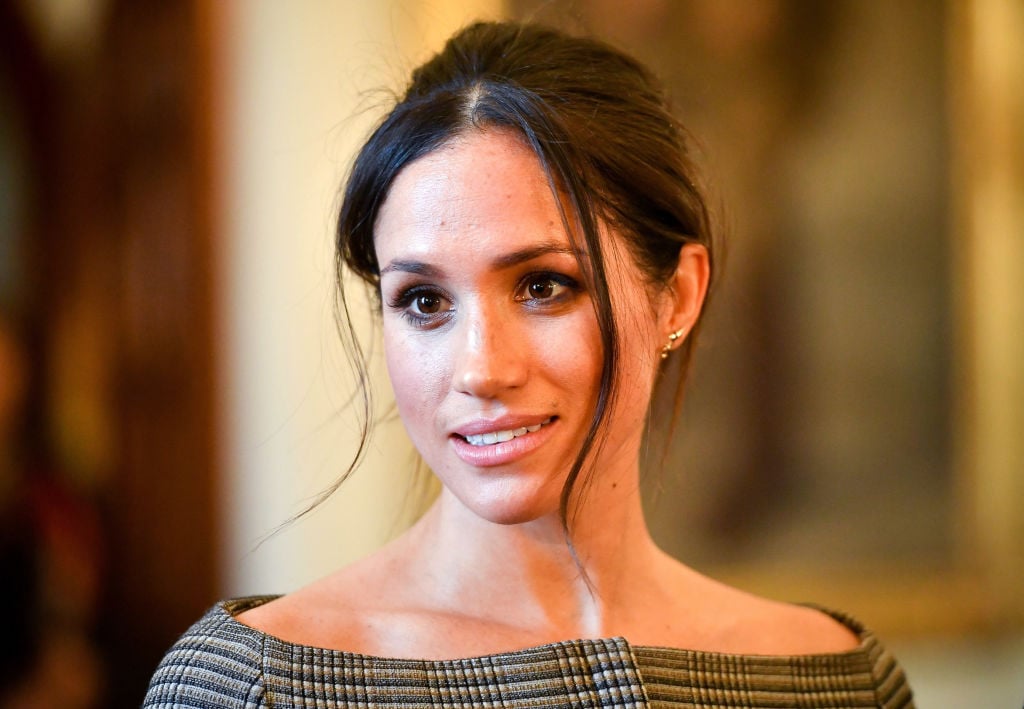 Admittedly, Giffin's rant is only the latest example of how poorly the media has treated Meghan. In January 2020, Buzzfeed gathered 20 headlines that compared the British Media's coverage of Meghan and Catherine, Duchess of Cambridge. The Duchess of Cambridge and Prince William have gotten a much more positive spin from the British media than Meghan and Prince Harry. At every turn, Meghan was vilified often while exhibiting the same behavior or actions as her sister-in-law. Sadly, the royal split has done nothing to change that.  The only thing that has seemingly changed is Meghan and Prince Harry's location.
If a person can muster up so much vitriol over a video of a woman reading to her child, what could Meghan possibly do that would receive a glowing endorsement? Nothing seems to be the answer. One can surmise that if Meghan and Prince Harry had reversed roles, with the prince narrating the story, critics would be suggesting that Archie's mother is disengaged.