Eminem's Daughter Shares 1 Big Thing That Makes Her Different from Her Famous Dad
Eminem fans have been hearing about his daughter in his songs for years. It's no secret that his daughter, Hailie Scott, is his biggest inspiration and driving force. Today, she's 22 and a recent college graduate.
Though she's certainly a chip off the old block, there's one thing in particular that makes her different from her famous dad (page 5).
1. Eminem always tried to keep Hailie out of the spotlight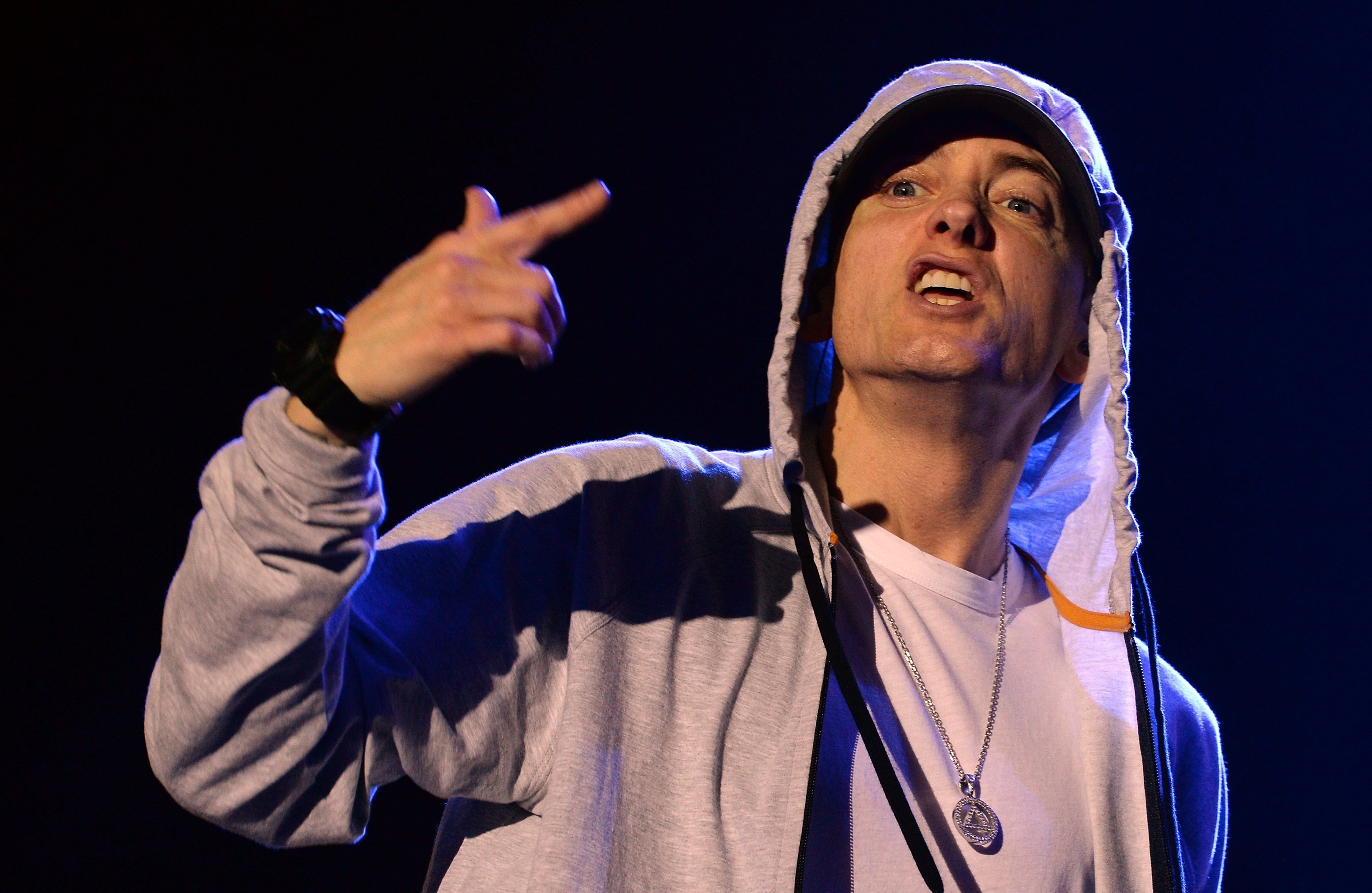 Eminem has always been notoriously private, living out of the spotlight and striving to remain out of the tabloids. Very seldom did he bring up his daughter in interviews, but he did rap about her.
In his recent song "Castle", he raps about his failure to allow her to live a truly private life:
I've said your name but always tried to hide your face. This game is crazy, I wanted to claim my love for you, but dang I never knew it'd be like this, if I did I wouldn't have done it.

You ain't asked for none of this s**t, now you're being punished?

Things that should've been private with me and your mother is public. I can't stomach, they can take this fame back, I don't want it.
Next: Their relationship 
2. Hailie says she and her dad are close
Though she lives closer to her biological mom (Eminem's two-time ex-wife) Kim Scott in Detroit, Hailie told the Daily Mail she sees her dad frequently and that he's extremely supportive of her.
When asked if they have a good relationship, she said, "Of course, we are very close."
Next: Hailie's private life  
3. All things considered, she lives a pretty low-key life
Even though she's Eminem's daughter, Scott lives a pretty normal life. She lives in a modest four-bedroom home and just graduated from Michigan State University where she studied psychology. She has a dog and spends a lot of her time with her boyfriend, Evan McClintock.
There's not even any drama between Eminem and McClintock. According to Fox, the rapper approves of her daughter's boyfriend and the two get along just fine.
Next: A source says what Hailie was like at school  
4. Her life at school
According to a Daily Mail source, Hailie wasn't a big partier by any means. She typically stayed in on the weekends with her boyfriend and enjoyed attending fitness classes and walking her dog.
"She had a normal life at university and was in a sorority, she was popular and focused hard on her studies," said the source. She even made the Dean's list.
Next: How she differs from her father 
5. Hailie has no interest in breaking into the music industry
Though Hailie and her dad are close, she doesn't want to follow in his footsteps. "Hailie has little interest in becoming a musician," says the Daily Mail. But she's not sure if she wants to go the psychology route, either.
Where her interests really lie is the world of makeup.
Next: Could she make a career out of being Instagram famous? 
6. She wants to become an Instagram Influencer
So she loves makeup and she has nearly 1 million followers on Instagram. The obvious path for Hailie would be to capitalize on all those followers and represent different makeup brands via the social platform. And she's thinking about it.
"People have been reaching out through [Instagram], as I don't have any [management]," she told the Daily Mail. When asked if she's been approached to do any magazine modeling work she replied: "Not so much [by] magazines, but companies who work with them."
Next: She doesn't know if she wants to be in the public eye or not. 
7. She's wary of fame
Being the daughter of a famous rapper who highly values his privacy is, of course, going to affect her view of living in the spotlight. She told the Daily Mail that she's not ready to launch any sort of career yet, Instagram famous or not, because she's not sure if she wants to "live under the spotlight of fame."
Check out The Cheat Sheet on Facebook!