Emma Stone Dated These Two Actors Before Meeting Her Fiancé
On Wednesday, Academy Award-winning actress Emma Stone announced her engagement via social media to boyfriend Dave McCary, a segment director on Saturday Night Live. The two have been dating since 2017.
As one of today's top actresses, Stone is often in the spotlight and has been seen with some famous actors on her arm over the years. Two in particular made it to 'serious relationship' status.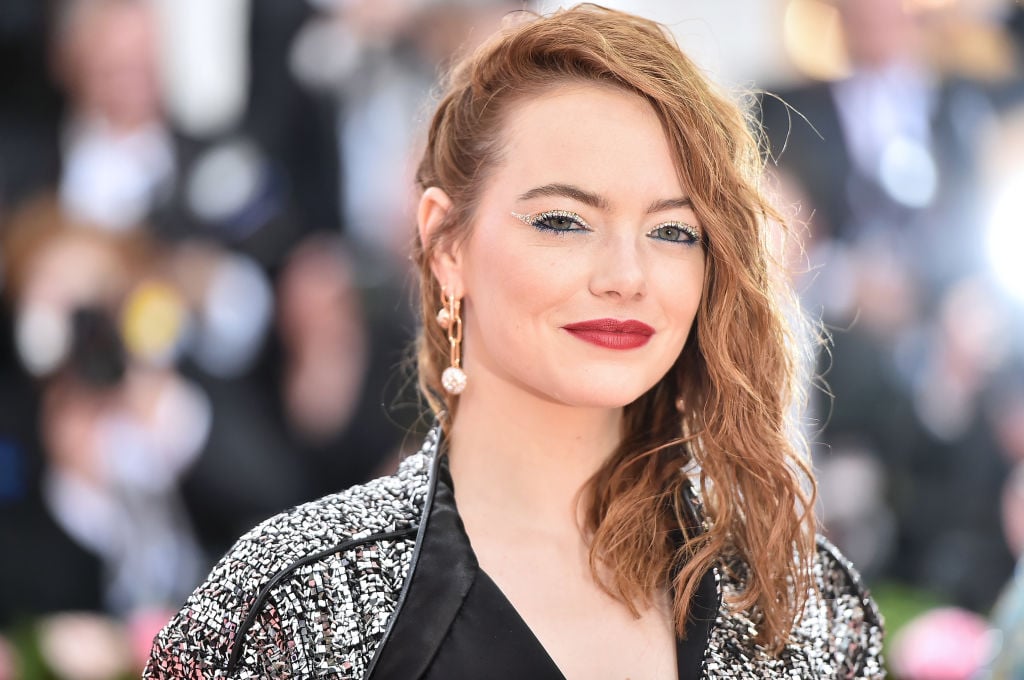 Kiernan Culkin
Though not much was reported on the romance, Stone dated actor Kieran Culkin (yes, Macauley's brother!) after meeting in 2009. The relationship was short-lived, with the couple parting ways in 2011.
According to Bustle, the two met on the set of the 2009 film Paper Man. The movie starred several Hollywood heavy hitters, including Ryan Reynolds, Jeff Daniels, and Lisa Kudrow. Stone had yet to hit super stardom, which is probably why her coupling with Culkin did not receive much press at the time.
Andrew Garfield
Stone's most high-profile romantic relationship was with Andrew Garfield. The two met while filming The Amazing Spider-Man in 2010, and started dating the following year after they both split from their significant others (in Stone's case, it was Culkin).
Garfield expressed feeling an instant connection with is co-star. "We got on really well as people, in between [takes]," he said of Stone, according to Cosmopolitan. "That was the fun stuff: In between, we'd just mess around, and I felt, 'Ah, this is different.' I wasn't really aware what was happening in the screen test. She keeps you on your toes, and that wakes you up. That was the beginning."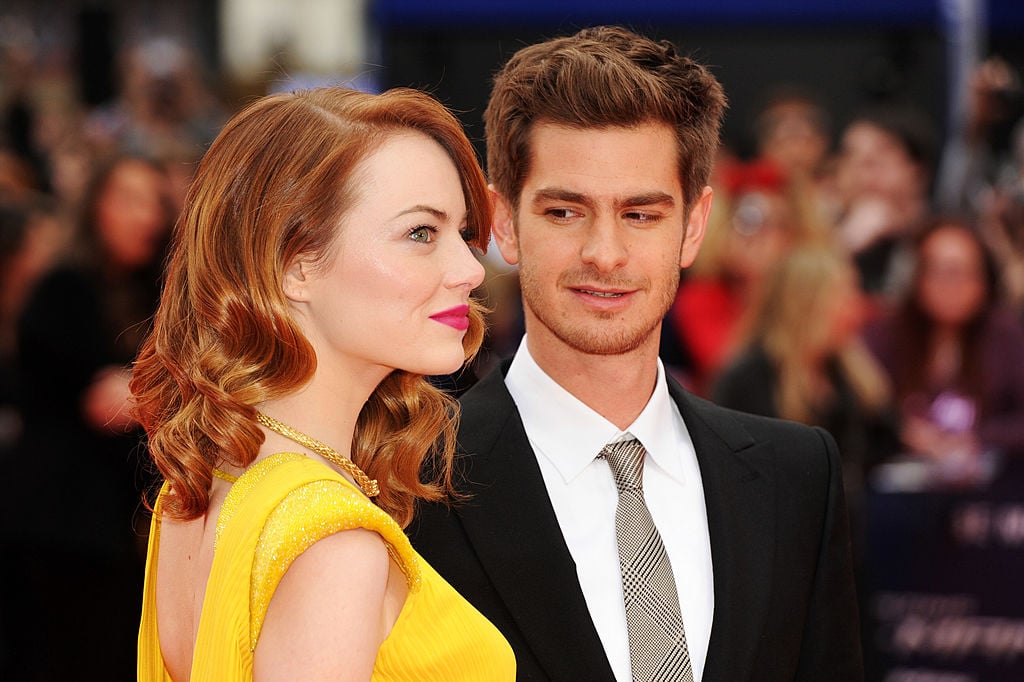 In an interview with Teen Vogue in 2012, Garfield described his first impression of Stone in eloquent detail. "It was like I woke up when she came in… and it was like diving into white-water rapids and having no desire to hang on to the side," he gushed. "Throughout shooting, it was wild and exciting. I couldn't help but try to stay with her, keep pace with her, and not let her get away."
Fans loved the pairing, with the two often earning the 'cutest couple' title in the media. They supposedly grew even closer during their film's sequel, The Amazing Spider-Man 2. Stone often was mum on their relationship, wanting to protect their bond from the spotlight. "I understand the interest in it completely because I've had it, too," she told WSJ Magazine in 2015. "But it's so special to me that it never feels good to talk about, so I just continually don't talk about it."
Cosmopolitan reported that the couple decided to 'take a break' in the spring of 2015, then apparently resumed their relationship that summer. Stone and Garfield called it quits for good later that year, citing 'scheduling issues' due to their demanding careers. Despite their split, the two remained very fond of each other and stayed good friends.
'The One'
According to People, Stone met McCary when she hosted Saturday Night Live at the end of 2016. The pair started dating the following year. Staying true to form, Stone kept the relationship under wraps for quite some time.
Breaking the happy news on McCary's Instagram account, he posted a pic of himself and the La La Land actress, with the focal point of the image being the large sparkly diamond ring on her finger. No caption – just a heart emoji. The expression on the couple's face says it all!