How Old Is Emma Watson And What Is She Working On In 2019?
It's been almost eight years since the final Harry Potter film landed in theaters, but the series — and its stars — still receive a lot of attention. While the Wizarding World has continued through the Fantastic Beasts companion franchise, the actors involved have moved on with their careers. Here's what star Emma Watson has been up to over the past few years, and what she's doing now.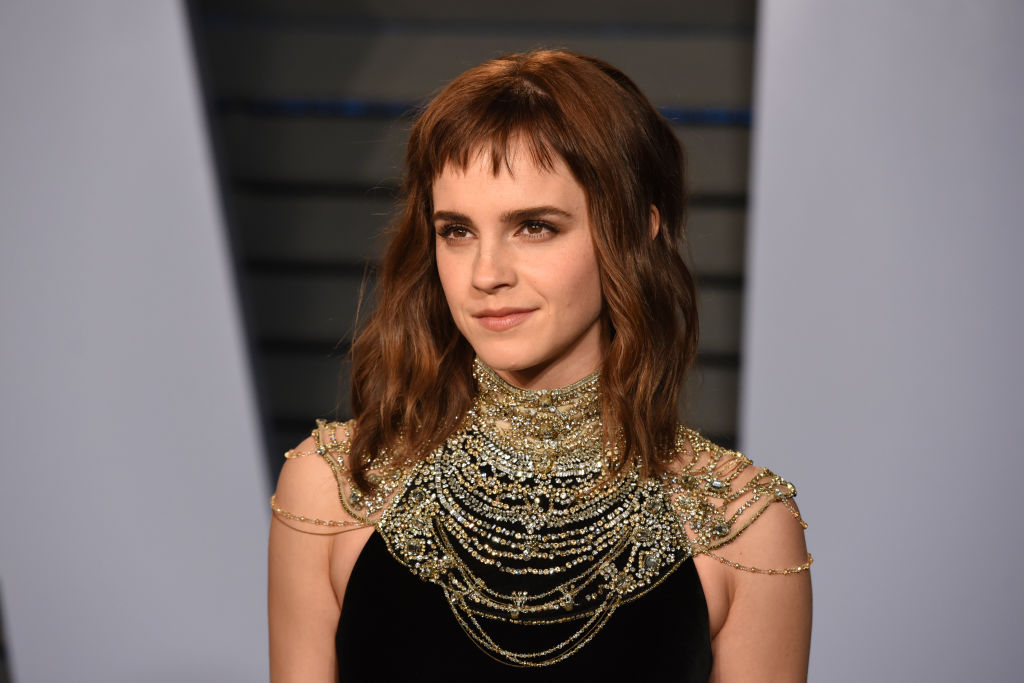 Emma Watson became famous for starring in the Harry Potter film series

When she was just nine years old, Watson was cast as Hermione Granger, friend of the eponymous wizard and female lead of the franchise. Over the years, she grew up as her character did and quickly became a household name along with co-stars Daniel Radcliffe and Rupert Grint.

This is what she did after Harry Potter ended

Over the course of the nearly ten years that the Harry Potter movies were filmed, Watson didn't have a chance to act much outside the series. However, she moved quickly after her duties with Harry Potter were complete. Watson starred in The Perks of Being a Wallflower, The Bling Ring, and Noah in the successive years immediately following.

Arguably, Watson's most notable role since Harry Potter was as Belle in the live-action adaptation of the Disney movie Beauty and the Beast. She also acted in the films Colonia, Regression, and The Circle.

Watson recently celebrated a birthday

We watched Watson grow from a sweet young preteen into a young woman on screen, but you may be surprised to learn just how old she is now. On April 15, 2019, Watson celebrated her 29th birthday.

To mark the occasion, Watson turned the focus onto another. She shared a beautiful painting of herself which was created by artist Paris Reid. Watson also thanked her followers for their well wishes on her big day.

She has been actively involved with these causes

Watson has been very busy since her time on the Harry Potter set came to a close. However, much of her work hasn't involved acting at all. In 2014, she became a UN ambassador and launched the HeForShe campaign for gender equality. She has kept up with this work of the years, showing support for the Times's Up and Me Too movements in Hollywood, among various other causes, especially those tied to feminism.

Does Watson have any films in the works?

Watson's active life as a proponent for social change has undoubtedly kept her occupied, especially over the last couple of years. Though she didn't appear in any films or TV productions in 2018, that doesn't mean she's quit the business — in fact, she has a big project in the works.

Last year, Watson filmed the upcoming film Little Women, based on the Louisa May Alcott novel of the same name. The film was written and directed by Greta Gerwig, who was nominated for multiple Oscars for her last film, Lady Bird. Watson stars as Meg March alongside an all-star cast including Meryl Streep, Laura Dern, and Timothée Chalamet. This is a movie you won't want to miss.