Emmy Favorite Billy Porter Says 'Pose' Completely Changed His Career
Billy Porter is having the best year of his career. The 49-year-old actor is in the running for an Emmy for his portrayal of Pray Tell in Pose, but things were not always easy for the Broadway vet. Ahead of his potential breakthrough at the upcoming Emmys, Porter recently opened up about how Pose has completely changed his career.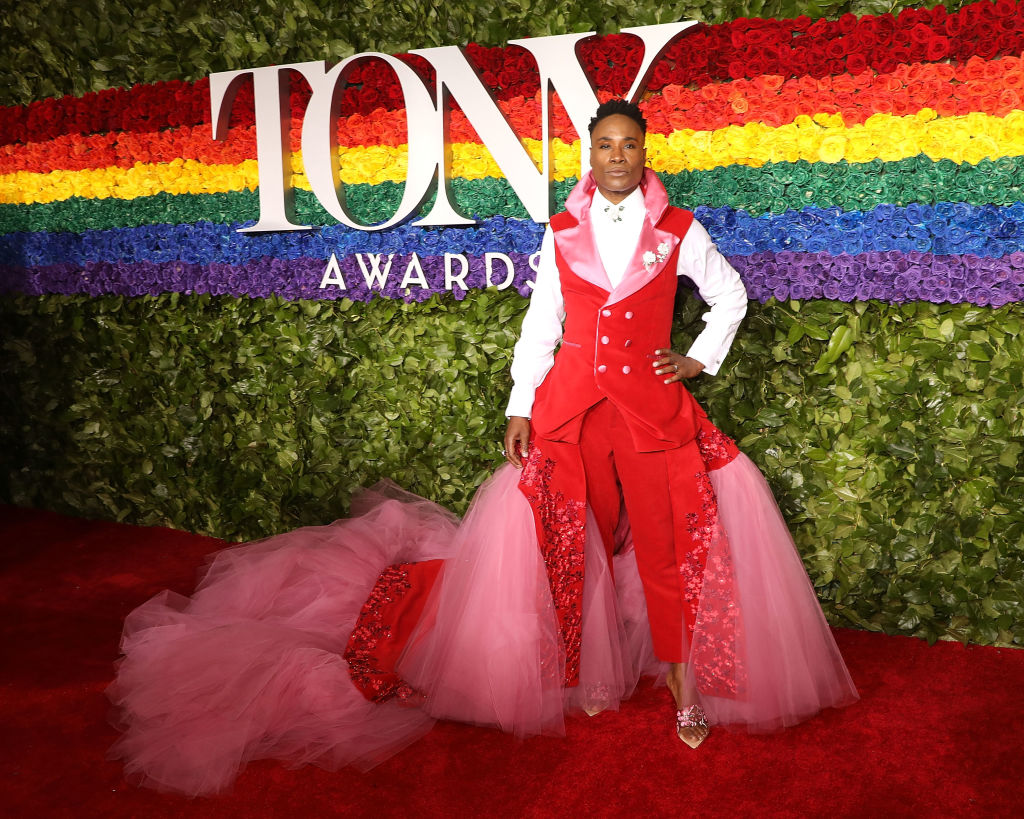 Porter dishes on acting woes
Before landing a part in Pose, Billy Porter struggled to gain a footing in Hollywood. Although Porter is thriving in the new FX series — one that includes a full cast of transgender and LGBTQ actors — he failed to secure regular work in Hollywood and struck out when applying for even the most flamboyant of roles.
"I really had a hard time as an out, black, gay actor making any headway. I wasn't having a great time living up to the heteronormative masculinity standard to get the straight male work," Porter shared.
Porter noted that being a part of such a great show like Pose is something he considers very special. Porter plays the part of Pray Tell in the series, a character who works as an emcee in New York City and has a reputation for being very outspoken.
According to People, Billy Porter recently got a nomination for a Golden Globe for his part on the show. The actor, who tied the knot with Adam Smith two years ago, is now up for an Emmy in the category of Outstanding Lead Actor in a Drama Series — an award he very well may win.
Porter, of course, made a name for himself acting in Broadway theater. He won a Tony Award in 2013 for best actor in a musical. He took home a Grammy Award the following year for the same project, Kinky Boots.
Billy Porter opens up about his new role
In addition to his success in Pose, Porter added that it is a huge relief being able to play a black man who is not connected to violence. He also believes that there should be more roles like his in Hollywood and that industry is overdue for a change.
Above everything else, Billy Porter hopes that his role will make people understand that there are all kinds of different individuals in the world and not all of them fit into a box. He also desires people to respect their differences and individual humanity.
The verdict is still out on Porter winning the Emmy, but it definitely sounds like he has a good thing going on Pose. Here's to hoping the Emmy judges feel the same and give Porter the award he clearly deserves.
Emmy odds are in Porter's favor
When the nominations were first announced, Billy Porter was predicted to be slightly ahead in the running for best drama actor. That all changed this week and new predictions have Porter winning in overwhelming fashion.
Porter is up against some stiff competition this year. Other actors nominated for best drama include Bob Odenkirk (Better Call Saul), and Jason Bateman (Ozark). Odenkirk is easily Porter's biggest competition, though he has been snubbed at the Emmys for three years in a row.
Odenkirk has won Emmys for his part in The Ben Stiller Show and Saturday Night Live. Better Call Saul is a spin-off from Break Bad and has received a lot of praise from the critics.
Bateman, meanwhile, is up for an Emmy for his part as Marty Byrde in Ozark. This year is Bateman's fifth Emmy nomination for Ozark. He received two for directing last year and one for producing. He also took home a nomination for Arrested Development in 2005 and 2013.
Other nominations in the category for best drama actor this year include Milo Ventimiglia from This Is Us, Kit Harington from Game of Thrones, and Sterling K. Brown from This Is Us. The Emmys usually surprise us in a few categories, so there is no telling who will win this one.
Pose just wrapped up its second season on FX. The network has already renewed the series for another run. If Billy Porter does not win an Emmy this year, he will have plenty of chances to take home one in the near future.
The Emmys will air September 22.