Emmy Rossum's Potential Plans After Leaving 'Shameless'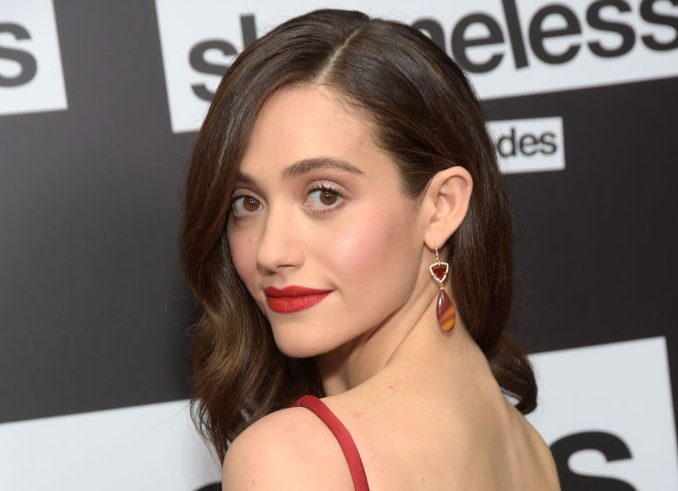 Star Emmy Rossum announced on August 30th that she's officially leaving Shameless, the show that catapulted her to fame and onto our TV sets as scrappy, independent Fiona Gallagher. Fiona won over viewers as the head of the distraught Gallagher household set on Chicago's South Side.
Rossum's (and Fiona's) exit will come at the end of season 9, which premieres September 9 on Showtime. While fans were shocked at Rossum's Instagram announcement, many are wondering: What's next for one of TV's captivating leading ladies?
Rossum is interested in taking on film roles
An E! News report revealed that Rossum's decision to leave Shameless was two-fold: she wanted to take on new roles that would challenge her and perhaps take a shot at film roles. Sources close to the actor said the decision was a relatively new one, and while she didn't originally want to leave before Shameless' end, she didn't expect the show to run for 10-plus seasons.
According to a new report from E! News, Rossum decided to leave Shameless because she wanted to take on new roles that would challenge her as an actress, particularly film roles. A source said that Rossum made this decision fairly recently; she was not planning to leave before the end of Shameless' run, but she also did not expect the series to last for so many seasons.
The source says Rossum has no plans to break from acting and is leaving for entirely professional reasons. While some speculated it could have to do with the pay (Rossum famously demanded she be paid more than costar William H. Macy and became a champion for equal pay), she's leaving on good terms.
She could be looking to step into the director's chair again
Rossum took some pointers from her director husband, Sam Esmail, and made her directorial debut on a season seven episode of the Showtime drama. The self-described "type A" personality prepared for the shoot by taking cinematography classes at NYU and reportedly using Legos to plan all the blocking for her eight-days behind the camera's lens.
"I thought they would toss me a bone and go easy on me, but they threw me into the deep end without any waders," Rossum said. "They were like, 'Swim, child!' And I survived."
She didn't stop with the Shameless episode. She directed another then went onto direct one episode of Animal Kingdom titled "Broken Boards." When asked about her directorial debut, Rossum indicated directing could certainly be a part of her future.
"I had wanted to do it for a while … I found myself more and more interested in the actual filmmaking and the process of it. I started to shadow directors, learning what ends up in the final cut, the three different versions of something that is made … I became infatuated with the whole process. And then living with [husband] Sam [Esmail] when he was making Mr. Robot demystified the whole thing for me. Getting to see the real struggles and the day to day happen and the setbacks and going through casting tapes with him, it was really illuminating."
She hasn't totally written off the option of making guest appearances
Showrunner John Wells' statement about Rossum's exit all but assured fans that they didn't plan on killing Fiona off of Shameless. "We are hard at work now creating a Season 9 finale…which we hope will provide a Gallagher-worthy sendoff for Fiona that honors the great work Emmy has done," Wells said. "It is always bittersweet when an ensemble member decides to move out of the proverbial house, but our door will always remain open for Fiona to return home for a visit, or to move back in."
While we assume the break will be a clean one, it doesn't seem as if Rossum is deadset on leaving Shameless forever, or at least above an occasional appearance.
"I can say for certain that this cast and crew, who I've been truly honored to work alongside, are world class," she said in her statement. "I am proud and I'm filled with gratitude. I know you will continue on without me, for now. There is much more Gallagher story to be told. I will always be rooting for my family. Try not to think of me as gone, just think of me as moving down the block."
Check out The Cheat Sheet on Facebook!