Emmys: 6 Nominees That Could Make History Tonight
The 66th Primetime Emmys are airing on NBC tonight and everyone is putting in their last minute predictions as to which of their favorite actors and small screen series will end up taking a win. It's been a standout year for television and with so many critically acclaimed performances and shows up for awards tonight, the only thing we know for sure is that the competition in each category is at an all time high. Some of these wins may not just be career-defining, but also record-breaking as well. Here are six nominees that could make history, should they win at tonight's ceremony.
Nominee: Matthew McConaughey
Category: The actor is up against co-star Woody Harrelson as well as Kevin Spacey, Jon Hamm, Jeff Daniels, and Bryan Cranston for Lead Actor in a Drama for his critically acclaimed role of detective Rust Cohle on HBO's True Detective.
Nomination significance: The nod comes on the heels of quite a banner year for McConaughey, whose performance in Dallas Buyers Club also won him an Oscar for Best Actor. Should McConaughey win at the Emmys tonight, he will make history as only the second-ever male to win both an Oscar and Emmy in the same year. The first was George C. Scott in 1971. Several actresses, including Helen Hunt and Liza Minnelli, have performed the same feat with the Best Actress category in previous years.
His odds: Given the high praise surrounding True Detective and McConaughey's performance in particular, the actor is widely considered a frontrunner for the win — even by his own peers. Woody Harrelson himself admitted he thought McConaughey deserved the award. As of now, experts predict his main competition will be Breaking Bad's Bryan Cranston, as this is his last year up for the award after the conclusion of the series.
Nominee: Kerry Washington
Category: The actress earned her second Emmy nomination for Lead Actress in a Drama this year for her performance as Olivia Pope on ABC's hit series Scandal. Last year, her nomination in the category marked the first for a black actress since 1995.
Nomination significance: If she takes home the prize this year, Washington would not only earn her first ever Emmy win, she would also again make history as the first ever black actress to win in this particular category. It would also be during a particularly significant year in terms of diversity (which the Emmys, like the Oscars, has notably lacked in past years). Per Deadline, there are a record-breaking 11 black actors and actresses nominated across all categories at the Emmys this year.
Her odds: While it would be quite a milestone for Washington, the actress faces extremely stiff competition in her category against the likes of Julianna Margulies, Robin Wright, Claire Danes, Michelle Dockery, and Emmy newcomer Lizzy Caplan. Per award prediction site Golden Derby, Wright (House of Cards) and Margulies (The Good Wife) are considered to be the two frontrunners. Still, Scandal hasn't lost its buzz in three seasons and Washington's performance has been widely praised, so she still has a fair shot.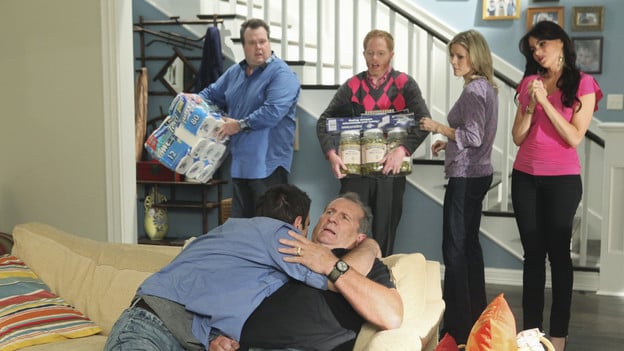 Nominee: Modern Family series
Category: The ABC hit series is once again nominated for Outstanding Comedy Series against other favorite TV shows like The Big Bang Theory, Louie, Orange Is the New Black, Silicon Valley, and Veep.
Nomination significance: If the series is able to overcome its competition again this year, it will mark the show's fifth win in a row for the same category. That would tie it with Frasier for the most consecutive wins in the comedy category. Perhaps not a surprise, since as the LA Times points out, Modern Family co-creator Christopher Lloyd also worked as a producer on the former critically acclaimed NBC series.
The odds: Modern Family is still a category favorite and considered one of the top three — if not top two — shows to earn the win. Its main competition? Netflix's much-buzzed-about series Orange Is the New Black, which boasts several Creative Award Emmy-winning cast members already. Louie is also a strong contender.
Nominee: Jon Hamm
Category: The actor is nominated for Lead Actor in a drama for his role as Don Draper in Mad Men.
Nomination significance: This marks the seventh straight year Hamm has been nominated in the same category. If he finally wins this year, it will mark the first ever acting Emmy won for Mad Men, despite dozens of nominations. The same holds for if Hamm's co-star Christina Hendricks wins for Supporting Actress in a Drama (her fifth nomination). Conversely, if Hamm is again unable to surpass the competition, he will officially become the actor with the most nominations in that category and no win.
His odds: Unfortunately for Hamm, it doesn't look great. It seems unlikely he'll be able to beat out both frontrunners Breaking Bad's Bryan Cranston and True Detective's Matthew McConaughey or even other favorite, House of Cards' Kevin Spacey. Then again, these award shows can be unpredictable, so who knows?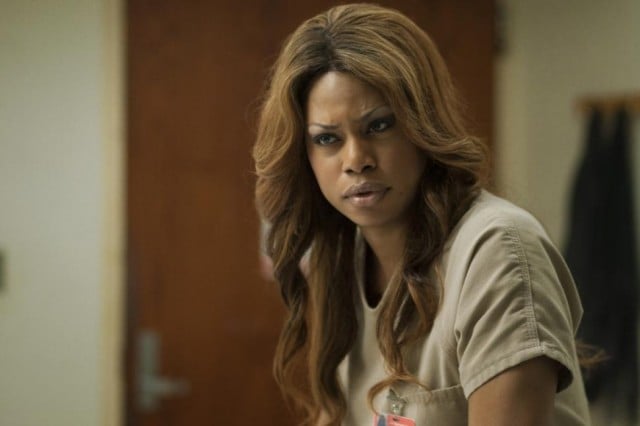 Nominee: Laverne Cox
Category: The actress is up against OITNB co-stars Uzo Aduba and Natasha Lyonne in the Comedy Guest Actress Category, for her role as Sophia Burset in the prison comedy series. She will also face off against other comedic geniuses Tina Fey, Melissa McCarthy, and Joan Cusack.
Nomination significance: On the heels of her history-making Time magazine cover, Cox again made headlines for becoming the first openly transgender individual to score an Emmy nomination in an acting category. That alone marked a big milestone both for Cox and the award show itself, but a win would only further cement her place in history and her huge impact on the industry.
Her odds: The actress is a very strong contender for the win, with most experts at Golden Derby pegging her as one of the top two frontrunners. Her main competition? Aduba, whose performance as Suzanne "Crazy Eyes" Warren has already won her a Creative Arts Emmy.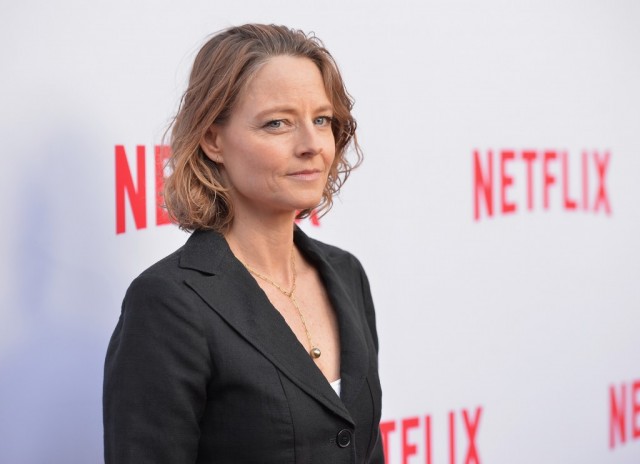 Nominee: Jodie Foster
Category: Foster is up in the Comedy Directing category for helming the OITNB episode, "Lesbian Request Denied," which focused mainly on the backstory of Cox's character, Sophia.
Nomination significance: Foster is the first ever female directing nominee for a one-hour comedy contender. If she wins, her episode will also beat out that of other critically acclaimed series like Modern Family's "Las Vegas," Louie's "Elevator Part 6," Glee's 100th episode, Silicon Valley's pilot "Minimum Viable Product," and Episodes' "Episode 309."
Her odds: "Lesbian Request Denied" is considered to be the frontrunner by the vast majority of critics, with its (also widely agreed upon) main competition being Modern Family's "Las Vegas," directed by Gail Mancuso.
More From Entertainment Cheat Sheet:
Want more great content like this? Sign up here to receive the best of Cheat Sheet delivered daily. No spam; just tailored content straight to your inbox.