'Empire': FOX Gives an Update on Jussie Smollett's Contract, Will He Return to the Show?
Jussie Smollett's role on Empire has been in jeopardy since he was accused of falsely filing a police report. All charges against him have been dropped, but he is still dealing with the fallout of the situation. Will he return to Empire in Season 6? This is what the network had to say about his contract.
Empire has been renewed for Season 6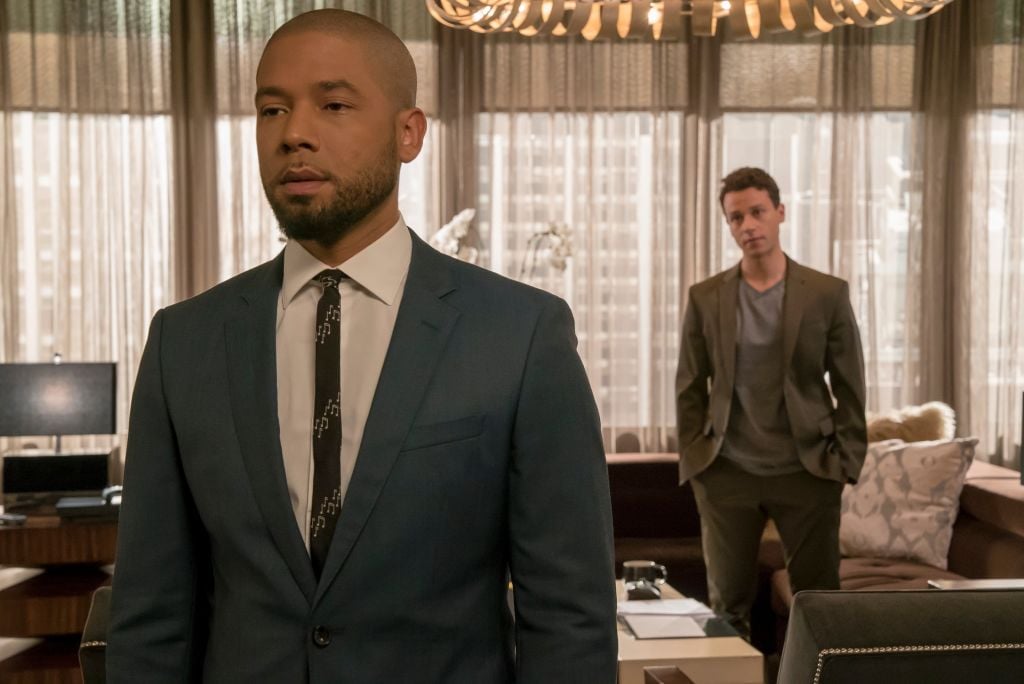 At first, it wasn't clear whether the show will return for another season. Then it was renewed which made fans wonder what that could mean for Smollett.
"Empire continues to break barriers with its emotionally powerful storytelling, and it remains a core part of the FOX legacy," said Michael Thorn, President of Entertainment for Fox Entertainment, in a statement, according to E! News. "We want to thank everyone on the show—Taraji, Terrence and the entire cast, as well as Lee, Danny, Brett, Sanaa, Brian, Francie, Dennis and their teams —all of whom have done a tremendous job this season. We know there are so many more stories to tell, and we can't wait to see what they have in store for Season 6."
Although the show is coming back, it is unclear if Smollett would be too. Co-creator Lee Daniels previously said there were still talks regarding that.
"We are in discussions about that right now," he told Entertainment Tonight. "I have had conversations with him and he is in a lot of pain," he added. "If he is guilty, then I am worried about his mental health."
The cast wrote an open letter to defend Smollett
Taraji P. Henson, Terrence Howard, Bryshere Y. Gray, Trai Byers, Gabourey Sidibe, and Nicole Ari Parker came together to openly ask the network to keep Smollett on the show.
Part of the letter read, "He is honest and above all, he is filled with integrity. He is also innocent and no longer subject to legal uncertainty with the criminal charges against him having been dropped. We are confident in his lawyer's assurance that the case was dismissed because it would not have prevailed."
Smollett got an option for an extension, but there are no plans for him to return
It sounds like the actor's position on the show still is in limbo. He hasn't been fired, but there aren't concrete plans for him to come back either.
"By mutual agreement, the studio has negotiated an extension to Jussie Smollett's option for season six, but at this time there are no plans for the character of Jamal to return to Empire," the network said according to E! News.
Showrunner Brett Mahoney talked to Variety and revealed that writers don't have a plan yet for next season. He did say, "Season 6 will have to be somewhat of a reset, and we're going to find some exciting, bombastic way in. And we may discover that it takes more than just blood to be a Lyon, and we might see some other characters step up and step into the fold."
In the end, it's possible that Smollett could return through the extension. However, there are currently no plans for his character to return probably because the new season has to be planned.
Read more: How Much Money Is Jussie Smollett Paid for 'Empire'?
Check out The Cheat Sheet on Facebook!