'Empire': Why Jussie Smollett Reportedly Has Been Cut from Final 2 Episodes of Season 5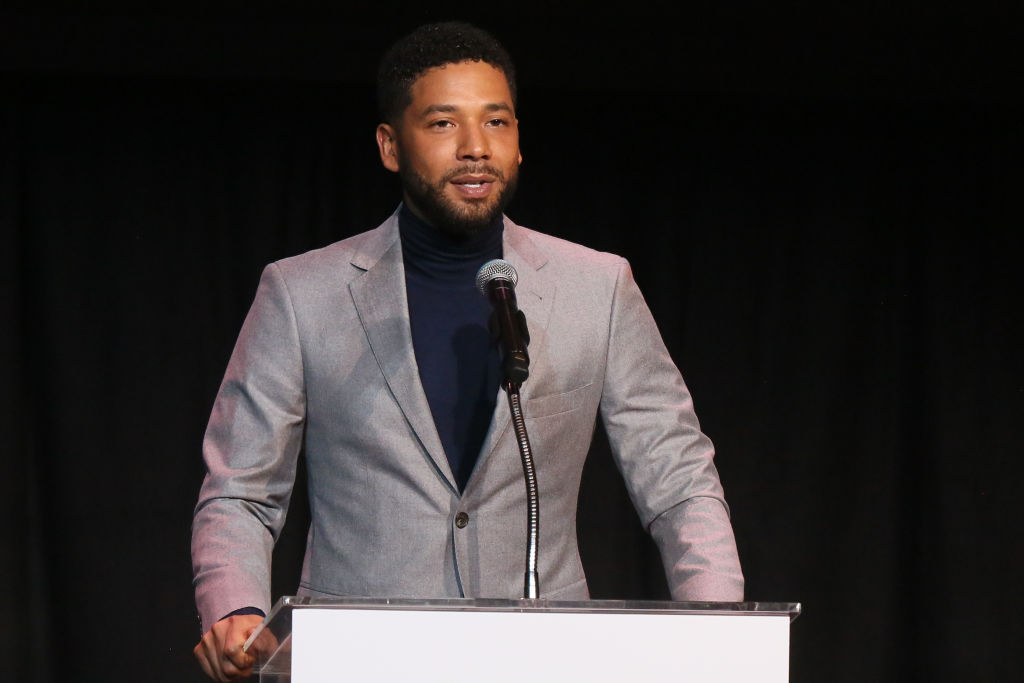 Jussie Smollett was trying to move on after claiming he was a victim of an alleged hate crime by continuing to act on Empire. But now it seems like his legal troubles will be keeping him off set. Why has Smollett been cut from the final two episodes of Season 5? Here is everything you need to know.
Jussie Smollet has been charged with filing a false police report over alleged hate crime
The actor previously claimed that he was attacked by two masked men in
his downtown Chicago neighborhood around 2 a.m. on Jan. 29. He claimed they used racist and homophobic slurs during the attack, covered him in an "unknown chemical substance," and left him with rope around his neck.
Smollett became a suspect after former suspects Ola and Abel Osundairo were questioned by the police about their potential participation in the attack. They claimed Smollett paid them $3,500 to stage this attack.
The actor returned to set after getting arrested
The actor was arrested on Feb. 21 and he reportedly went back to work afterward. At first, it seemed like the show was going to let him continue filming.
"We understand the seriousness of this matter and we respect the legal process," read Fox's statement. "We are evaluating the situation and we are considering our options."
Now Fox has come to a different decision and released a new statement about Smollett's upcoming work schedule on the show.
Smollett reportedly has been cut to "avoid disruption"
Fox show's executive producers Lee Daniels, Danny Strong, Brett Mahoney, Brian Grazer, Sanaa Hamri, Francie Calfo and Dennis Hammer released a new statement that Smollett won't finish out the rest of Season 5, according to People.
"The events of the past few weeks have been incredibly emotional for all of us," read the statement. "Jussie has been an important member of our EMPIRE family for the past five years and we care about him deeply. While these allegations are very disturbing, we are placing our trust in the legal system as the process plays out."
The statement continued with, "We are also aware of the effects of this process on the cast and crew members who work on our show and to avoid further disruption on set, we have decided to remove the role of 'Jamal' from the final two episodes of the season."
The cast reportedly didn't want him there
Things might have gotten heated on set before this announcement. TMZ reports that the cast is "f*cking furious" and wants him to either be fired or quit on his own. They reportedly feel hurt and embarrassed by the report that Smollett filed a false report.
But the whole cast hasn't reportedly turned their back on Smollett. TMZ also reports that are some who still can't believe he would make a false claim. When Smollett returned to set on Feb. 21 he reportedly apologized to the cast, but said he is innocent.
Since Empire is getting to the end of Season 5 there might be time for producers to wait to see how Smollett's trial will go to make some kind of final decision.
Read more: How Much Money Is Jussie Smollett Paid for 'Empire'?
Check out The Cheat Sheet on Facebook!