The Empowering Message Elizabeth Banks Wanted to Convey With 'Charlie's Angels'
Headed into theaters Nov. 15 is the new film Charlie's Angels. Yes, there have been other films and TV series of this name but no, this is not a reboot. Actress Elizabeth Banks is at the helm of the flick, and she wants audiences to understand why she decided to reinvent this old IP. Here's what you need to know.
Elizabeth Banks is known as an actress
You may be familiar with Banks' work. She got her start around the turn of the century, appearing in films such as Wet Hot American Summer and Seabiscuit. Banks quickly formed her own production company, which is responsible for one of her most notable roles in the Pitch Perfect trilogy.
Banks is also known for another franchise: She portrayed Effie Trinket in the Hunger Games films. You may also know her from TV comedies like 30 Rock, Scrubs, and Modern Family. She's set to appear in the upcoming FX miniseries Mrs. America opposite Cate Blanchett.
She stars in and directs 'Charlie's Angels'
The upcoming Charlie's Angels film is a "continuation" of the previous ones. Banks portrays Bosley — or, one of the Bosleys — who instruct the superspies. Portraying the Angels in question are Kristen Stewart (Twilight), Naomi Scott (Aladdin), and newcomer Ella Balinska.
"I'm a former Angel," Banks told Stephen Colbert on The Late Show of her character in the film. "I got promoted. Because I also felt like one of the messages of the movie should be when you turn 40, we don't kick you out."
Banks' love of the concept
So why continue this franchise now, in 2019? "These are trying times," said Banks of today's climate. "I wanted to make a movie that celebrated women at work. When I watched the original show, I thought, 'Those are professional women. That's a job that ladies get to do!'"
"I felt like the DNA of Charlie's Angels is about sisterhood, camaraderie, working together, believing women, supporting women. But also it's super entertaining for everybody," she continued. "And that's what I wanted to do. I wanted to work on an action movie and I wanted people to get really excited. And then I also wanted to celebrate ladies teaming up."
Why she wanted to direct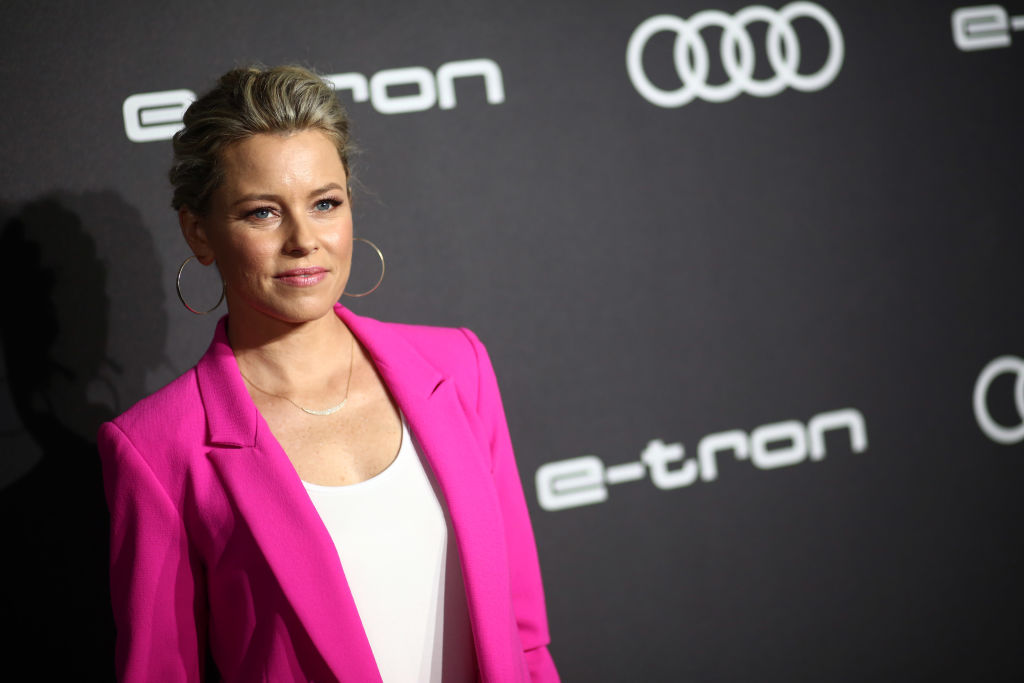 Many actors and actresses eventually take extend their work in the industry to behind-the-camera roles. Banks says that the territory isn't unfamiliar to her, as she previously directed plays back in school. But her transition in Hollywood was a bit different.
"I came to it gradually. I really found that I was a little disillusioned as an actress," she said. "And I got some great advice from fellow actress who sort of warned me about the industry. And I really just looked around and felt like the system was kind of rigged against me a little bit, and I wanted to get in there and dig around in the system."
There are even more stars attached
Previously, it was announced that Charlie's Angels would feature the aforementioned three Angels, Banks, a few other Bosleys (played by Patrick Stewart and Djimon Hounsou), plus other notable cast members like Nat Faxon and Noah Centineo. But now, there's even more good news.
A new video reveals more of the Angels who will be shown in the film, and we couldn't be more excited. Actresses Lili Reinhart (Riverdale) and Hailee Steinfeld (Dickinson) join athletes like wrestler Ronda Rousey, gymnast Aly Raisman, snowboarder Chloe Kim, and racer Danica Patrick. This film couldn't get more star-studded!