'E.T.' Sequel: Watch 'Holiday Reunion' with Henry Thomas as Elliott All Grown Up on Xfinity
In a surprise nobody expected on Thanksgiving Day, there is a sequel to the 1982 Steven Spielberg classic E.T. The original cast returned. Somehow they actually managed to get E.T. back from his home planet to star in the four minute short. Henry Thomas reprises his role as Elliott too.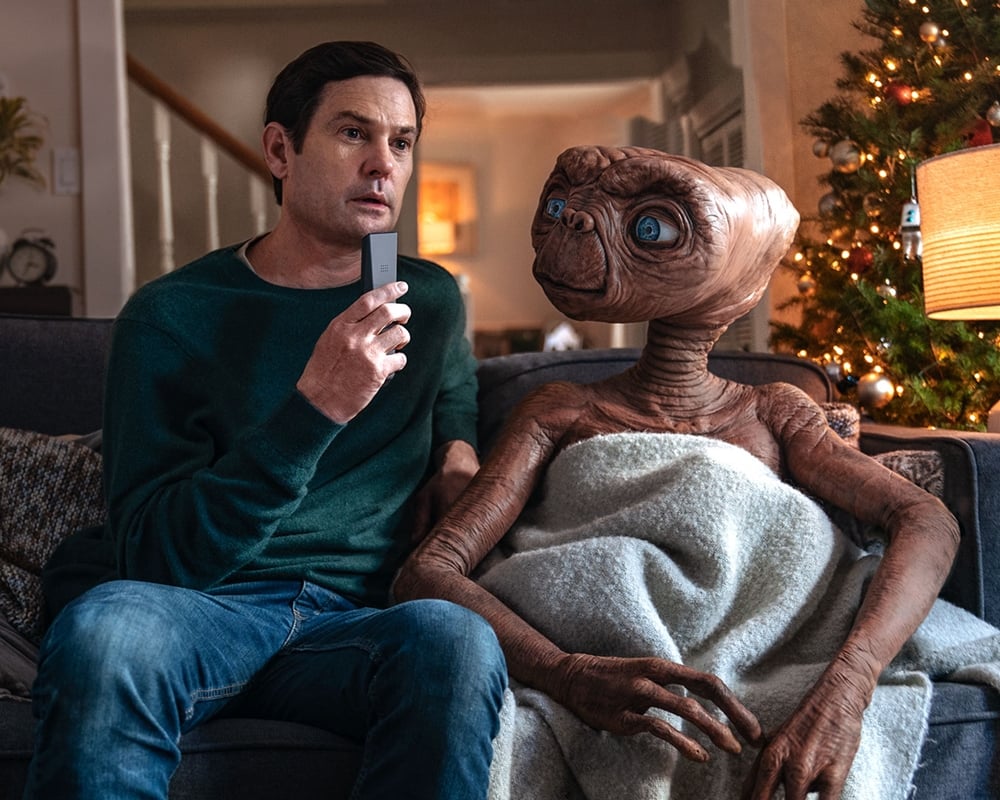 Technically, Holiday Reunion is a commercial for Xfinity and Sky. It shows E.T. learning about tablets, the internet and Oculus VR, but that really only takes no more than 30 seconds of the four minute short film. It tracks though. E.T. played with Elliott's toys in 1982 and now all his kids' toys would be fancy electronics. 
Xfinity really gave families an E.T. 2: Phone Homer to enjoy for the holidays. You can watch the embed below, find it online, airing on Syfy or on Xfinity TV. Just say "E.T. phone home" into your remote!
What brought Henry Thomas back to 'E.T.' as Elliott
E.T. was Henry Thomas's breakthrough role as a young actor. As a kid he continued to star in films like Cloak & Dagger, growing into Young Norman Bates in Psycho IV: The Beginning and the epic romance Legends of the Fall. Now he stars in Netflix's The Haunting of Hill House. He had a pivotal role in Doctor Sleep too.
When E.T. returns, he mistakes Elliott's son (Zebastian Borjeau) for him. Grown-up Elliott comes outside to introduce his alien friend to his son, daughter (Alvia Drews) and wife (Julianne Hoyak). It looks like everything worked out well for Elliott, and his kids can spend the day playing with E.T. just like he did when he was their age. Now, where's Gertie (Drew Barrymore)?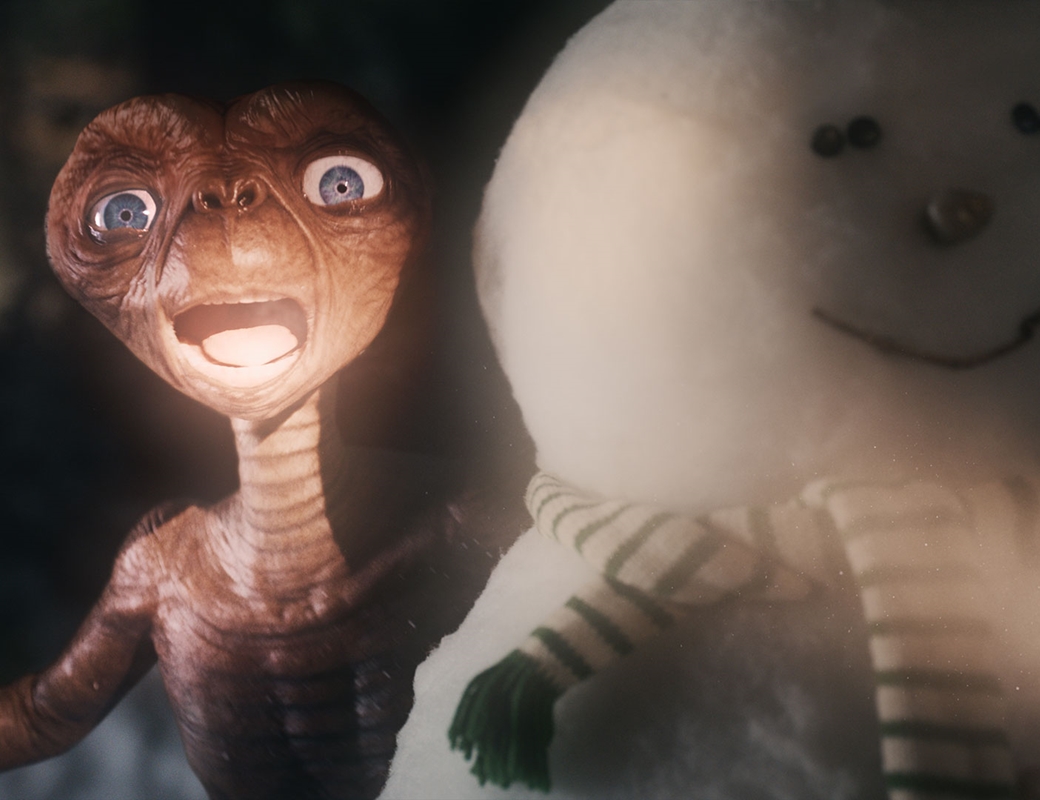 "The audience is going to get everything they want out of a sequel without the messy bits that could destroy the beauty of the original and the special place it has in people's minds and hearts," Thomas said in a statement. "It's really a win-win. Looking at the storyboards, I could see exactly why Steven [Spielberg] was really behind it, because the integrity of the story isn't lost in this retelling."
'E.T.' without Steven Spielberg
Steven Spielberg did not direct the Holiday Reunion short. After E.T. became the then highest grossing movie of all time, there were plans for a sequel that never came together. These days Spielberg is busy directing West Side Story and launching new shows on AppleTV. Lance Acord directed the E.T. short.
Acord has directed before but he's best known as a cinematographer. He's shot Where the Wild Things Are, Marie Antoinette, Lost in Translation, Adaptation, Being John Malkovich and more. He really captured the feeling of Spielberg's childlike wonder, and recreated some of E.T.'s iconic scenes in a new way.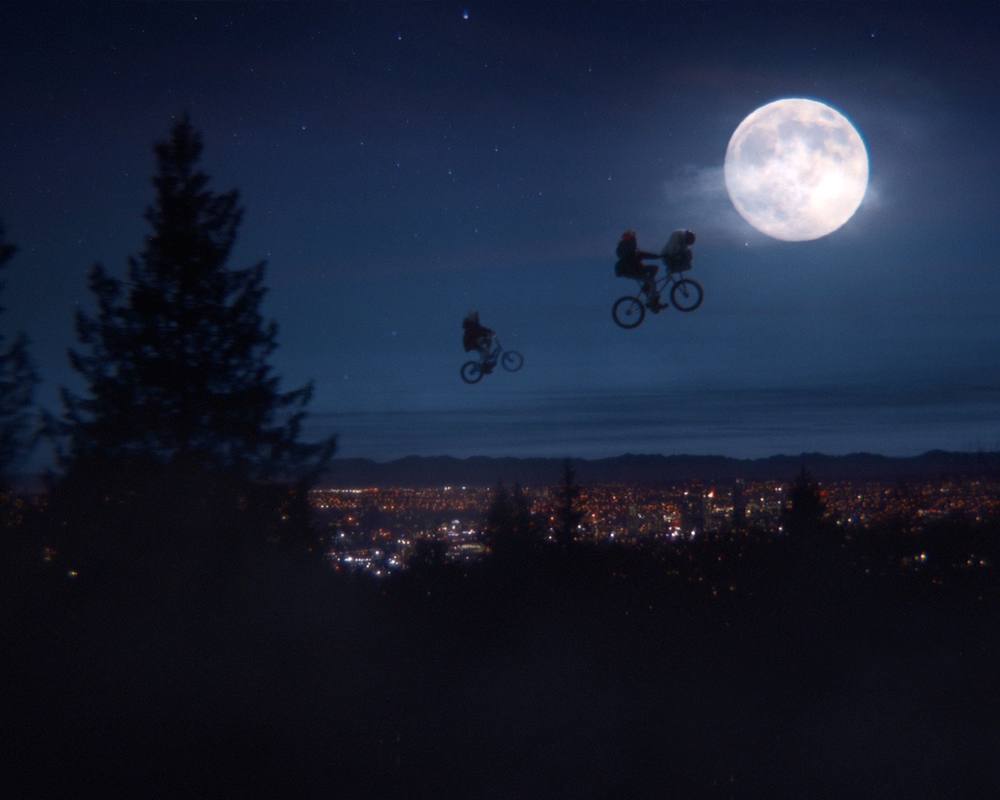 "More than anything, the whole story is about family," Acord said.
The business of 'Holiday Reunion'
It did take a company like Xfinity to bring E.T. back to screens in 2019, even if screens today mean smaller screens at home. The executives behind the ad didn't just want E.T. selling their wares. They wanted E.T. 2.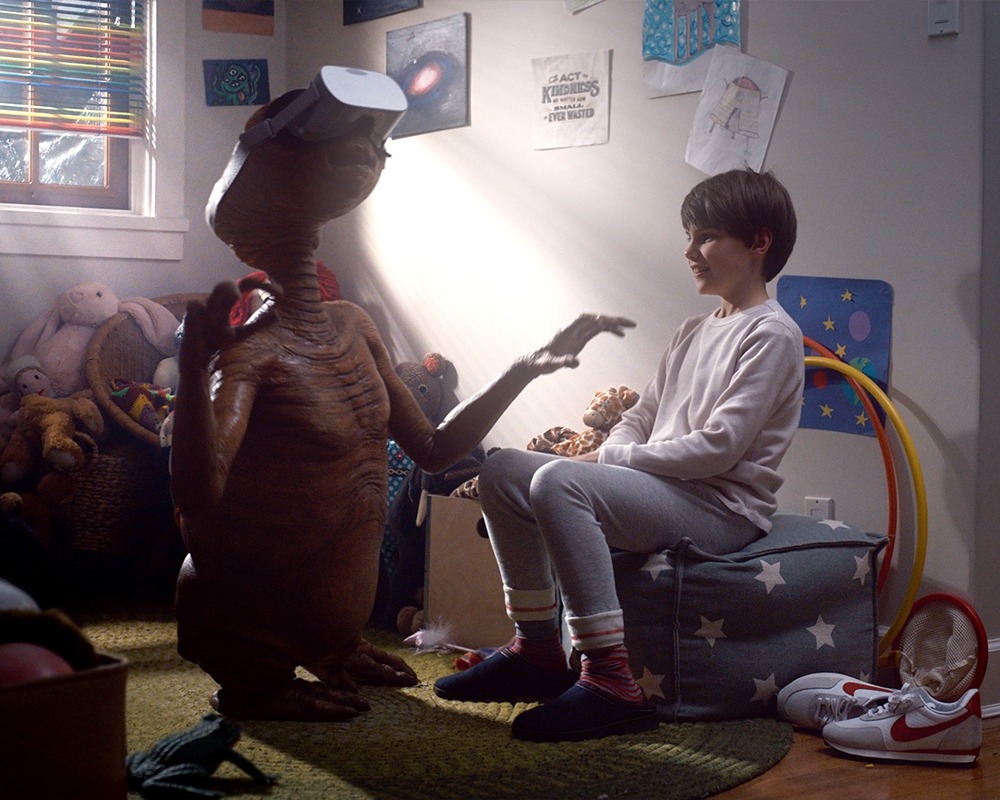 "Our goal is to show how Xfinity and Sky technology connects family, friends and loved ones, which is so important during the holidays," Peter Intermaggio, SVP for Marketing Communications, Comcast Cable said. "The classic friendship between E.T. and Elliott resonates around the world, and their story became a very meaningful way to bring our company's consumer technology to life."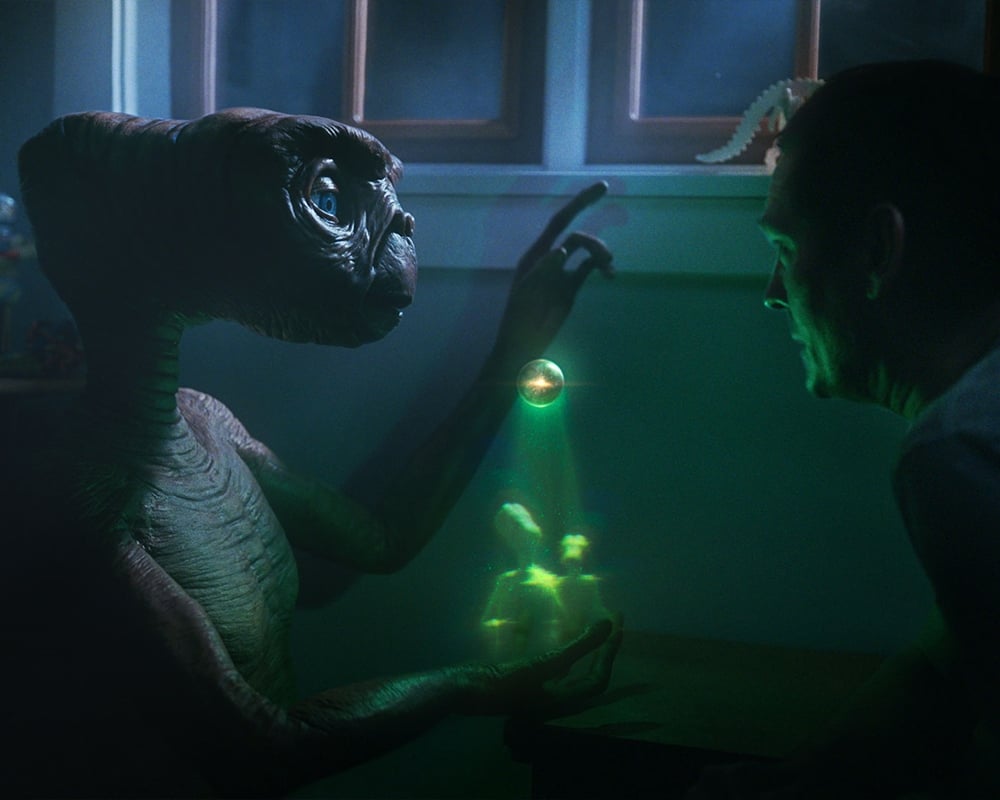 Jeff Goodby, co-chairman of the ad firm Goodby, Silverstein & Partners added, "People don't care about technology inherently. They care about the way it connects them to other people. This story is an emotional reunion between two characters we know and love. It's a perfect story for the holidays at a time when our emotions are very close to the surface."