'Euphoria' Finale: Zendaya Confesses That She "Can't Even Process" This
Zendaya has had the world's attention for quite a few years now. The former Disney darling captivated audiences with her charming personality, incredible fashion sense, amazing singing chops, astounding work ethic, and undeniable talent. However, when it was announced that she would be headlining the new HBO drama, Euphoria, some fans were unsure if she was up for the challenge.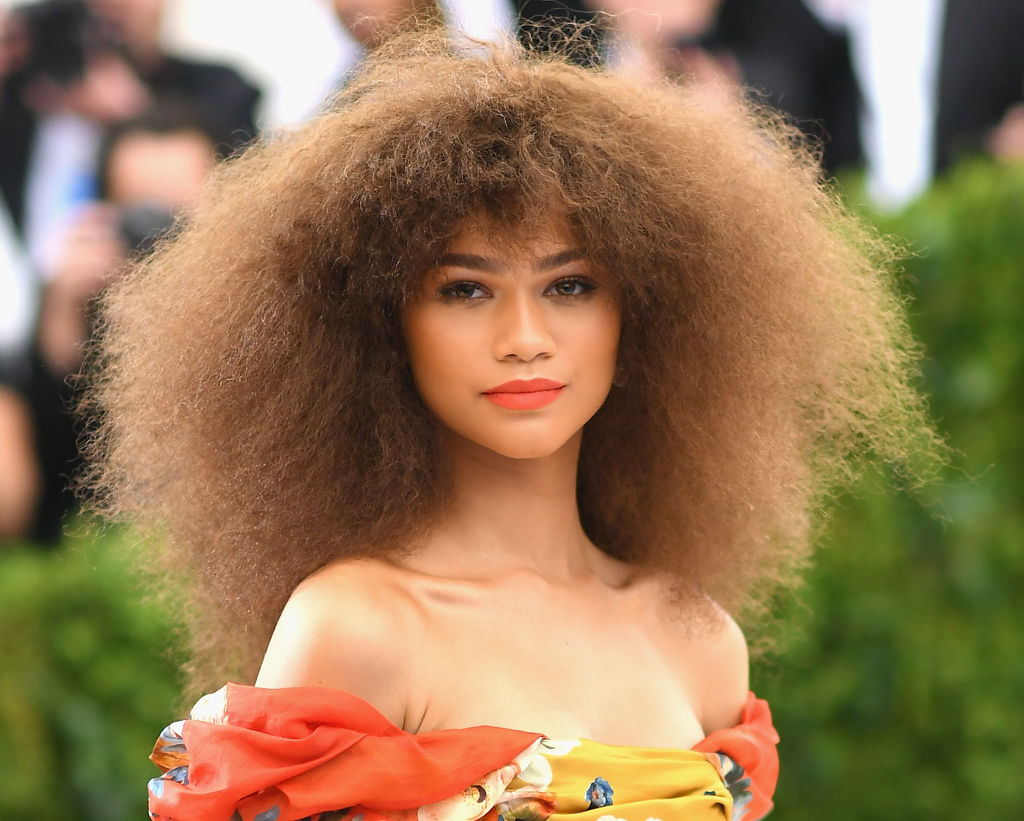 Rue and other characters
Euphoria follows Rue, a fresh from rehab 17-year old, who is facing the trials and tribulations of growing up. In this dark series, the characters explore what it means to be a teenager in this day and age. They grapple with a manner of issues from abuse, to sexual orientation, and everything in between.
Mature subject matter
The subject matter of Euphoria can be very hard to watch because it doesn't shy away from really exploring some deep issues in a graphic way. Those who had only seen Zendaya tackle more juvenile roles had their doubts about whether she was a good fit, but she has more than proved them wrong. After seeing her performance, it's clear that we've only scratched the surface of this 22-year-old's talent.
A potentially triggering experience
Throughout the season of Euphoria, Zendaya has been very transparent with her millions of fans about how triggering the show can be. Ahead of the series premiere, she actually told her fans that it was perfectly fine if there weren't able to watch. She reassured them that she would still feel their support even if they couldn't bring themselves to tune in and watch. Now the actress has shared another message with fans shortly before the season finale of Euphoria.
Zendaya speak out ahead of the season finale
Taking to her Instagram page, Zendaya once again expressed her gratitude for Euphoria and everything it has meant to her. She also admitted that she couldn't fully process everything the show has brought her since it aired. "I have a lot to say, and I don't know how to get it out, or even process these last 8 weeks but I'll try. I'm so grateful for this show. For the beautiful family I've gained from it, for the self-discovery and purpose I've found in it, and the people that we've been able to connect with and speak to through it. We spent months, hard months, pouring ourselves into something we love, and it was an honor to have done so beside so many insanely talented, extraordinary people," the actress gushed.
The actress then went on to thank each and every person involved in the important project. "From my brilliant castmates, H&MU, Costume Design, Cinematographers, ADs, Producers, the whole crew, each of you have inspired me and pushed me to be better every day. Sam, thank you for trusting me with the most honest parts of yourself and bringing Rue into my life, for both of you, I'm forever grateful. Alright, I could do this forever. But you get the idea, I'm thankful for a lot. And also for all of you out there for receiving our work with an open heart. Can't wait to do it all again! With all this being said, the finale episode 8 tonight," the Disney alum said.
Season 2 awaits
Zendaya should be incredibly proud of the work that she did on this project. This was a massive win on her new, exciting, journey as an adult actress. We're so excited that Euphoria has already been renewed for Season 2 and we can't wait to see what's next for Rue.