Eva Longoria Says She Was Too Drunk To Remember This Celebrity Wedding
When Bravo producer Andy Cohen invited Eva Longoria to the Watch What Happens Live Clubhouse, he had to know he was going to get quite a show. The actress candidly spilled about a number of topics, including drunken weddings.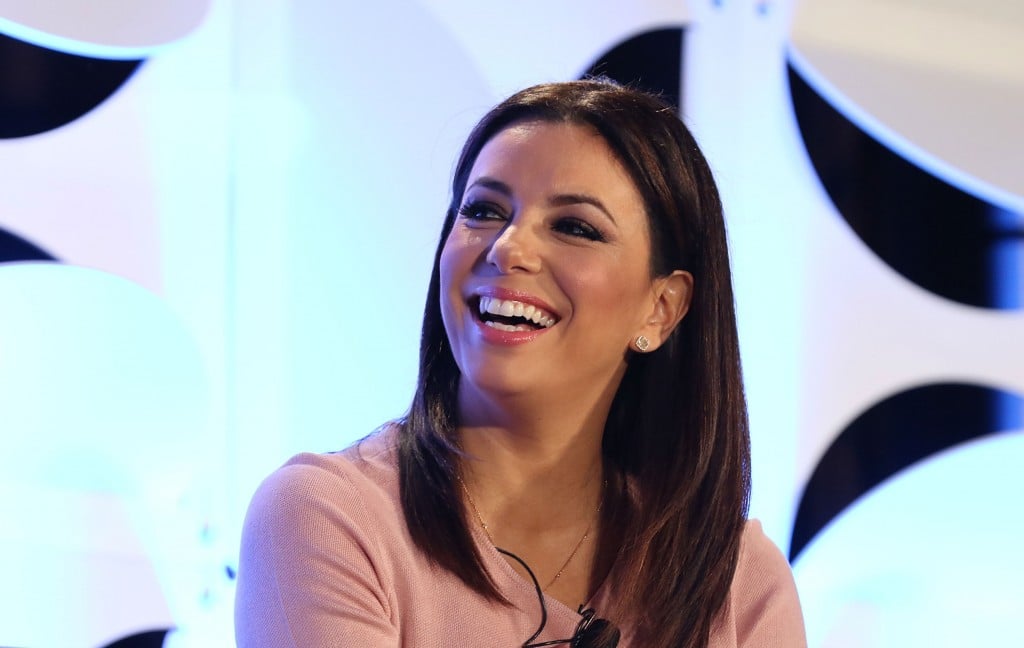 She appeared to promote her new family movie, Dora and the Lost City of Gold but the conversation took more of a PG-13 turn. One WWHL After Show caller asked Longoria about any storylines that were cut from her character on Desperate Housewives. Longoria revealed she had no idea. However, she hilariously said about her character, "I slept with everyone on the street. There was nothing I didn't do! I banged everyone on that damn street!"
Then the conversation turned to what she would or wouldn't do in her personal life and it began with her recollection of a certain celebrity wedding she attended several years ago.
Too drunk to really remember
Another caller asked, "When you were at Kim Kardashian's wedding to Kris Humphries, did you notice anything that made you think it would only last 72 days?" Good question considering Longoria says she was a little too tipsy to even remember the nuptials.
She seemed to search her memory bank for the wedding and finally shared why she was a little fuzzy on what happened. "No, I don't even remember the wedding," she said. "Again, I was drunk most of the time."
Cohen asks if Longoria was annoyed she went and it was all being filmed. "Um, I don't remember that either," she says trying to conjure up some memory of the wedding. "Was it filmed? It was filmed! I don't remember that." Meanwhile go-guest Julianne Moore giggles.
She does remember who she sat next to during the ceremony
Although her memory is a little foggy about the wedding, Longoria suddenly remembers who was seated next to her during the ceremony.
"I remember I sat next to Ryan Seacrest, so I was on camera a lot," she recalled. "Do you know what I mean? Because he was the producer of the show. That's what I was annoyed at. I was like, 'Why am I sitting next to you? I wanna relax!'"
But then Cohen throws her a curveball and says she was on the show with Seacrest too. "On what show," she asks. Cohen says this show. "Ryan! Yes," she says recalling the appearance. "I thought you mean with the Kardashians and I was like, 'no." Was I drunk then, too?'" She added while laughing.
But this was who got drunk at her wedding
Speaking of getting drunk, Longoria shared who got hammered during her wedding to José Bastón in 2016. "It was a toss-up between Ricky Martin and Victoria [Beckham]," she dished.
Beckham must have been in the celebratory mood as she and Longoria are close friends. For instance, they were both spotted on separate occasions wearing the same "Style Icon" t-shirt, Page Six reports.
In 2015 Beckham discussed her friendship with Longoria with Daily Mail Australia. "We're best friends and have shared lots of life lessons together," she said. "What we talk about is between us but we've been through stuff together."