Eva Mendes and Ryan Gosling: The Super-Private Couple Have Been Together Since 2011
In normal circumstances, a celebrity sharing a nostalgic post about her relationship on Instagram wouldn't generate too many headlines. But when Eva Mendes posted a clip from The Place Beyond the Pines, the 2013 movie she starred in with Ryan Gosling, people took notice. That's because the notoriously private Mendes rarely comments publicly on her relationship with The Notebook star. 
Mendes and Gosling met in 2011 
The 45-year-old Mendes and Gosling, 38, have been together for eight years. But they've managed to keep their relationship very under the radar. The media-shy couple seems content to stay out of the spotlight, and they only rarely share details about their lives with the press. 
We do know that the two met way back in 2011, when they were filming The Place Beyond the Pines. Mendes obviously remembers the time fondly, captioning her recent Instagram post: "Flashing back to one of my favorite scenes from A Place Beyond the Pines."
The clip shows a bleached-blond Gosling, who plays a stunt motorcycle rider in the film, holding the baby that his character shared with his ex-girlfriend Romina Gutierrez, played by Mendes. 
They have two kids together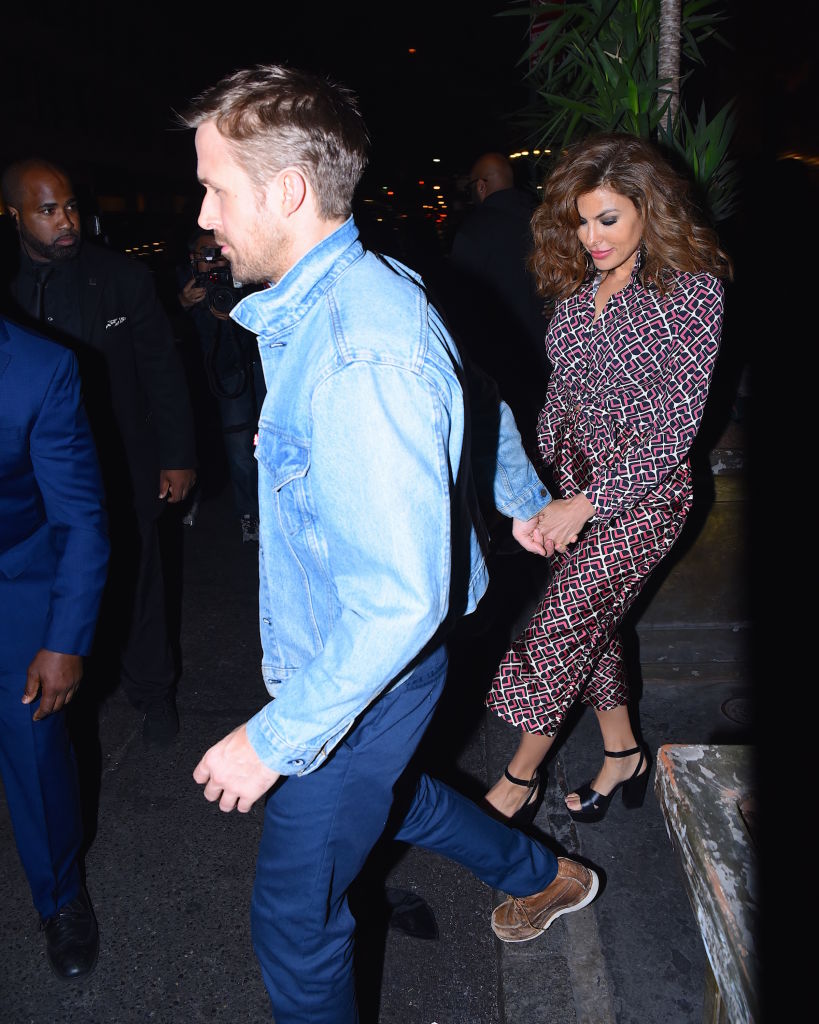 Things got serious pretty quickly for Gosling and Mendes after they started dating. But many fans didn't realize how serious this under-the-radar couple was until 2014, when Mendes gave birth to their first child together, a daughter named Esmeralda. Unlike some stars who flaunt their pregnancies, Mendes deliberately kept things under wraps. 
"Ryan and I decided early on to give her as much privacy as we could," she told Violet Grey in 2014. "And my pregnancy was the first opportunity to give her that." 
"It's such an intimate time for the mother, too," the actress went on to say. "I know that it seems all very innocuous when you're flipping through a tabloid at the doctor's office or see a photo of a pregnant lady online, but I find the media's 'bump watch' obsession to be both intrusive and stressful. So I made a decision to eject myself from it completely. I was like, 'Annnnd I'm out.'"
The couple's second child, a girl named Amada, arrived in 2016. As with their first, the couple kept quiet about the pregnancy. 
They rarely discuss each other in interviews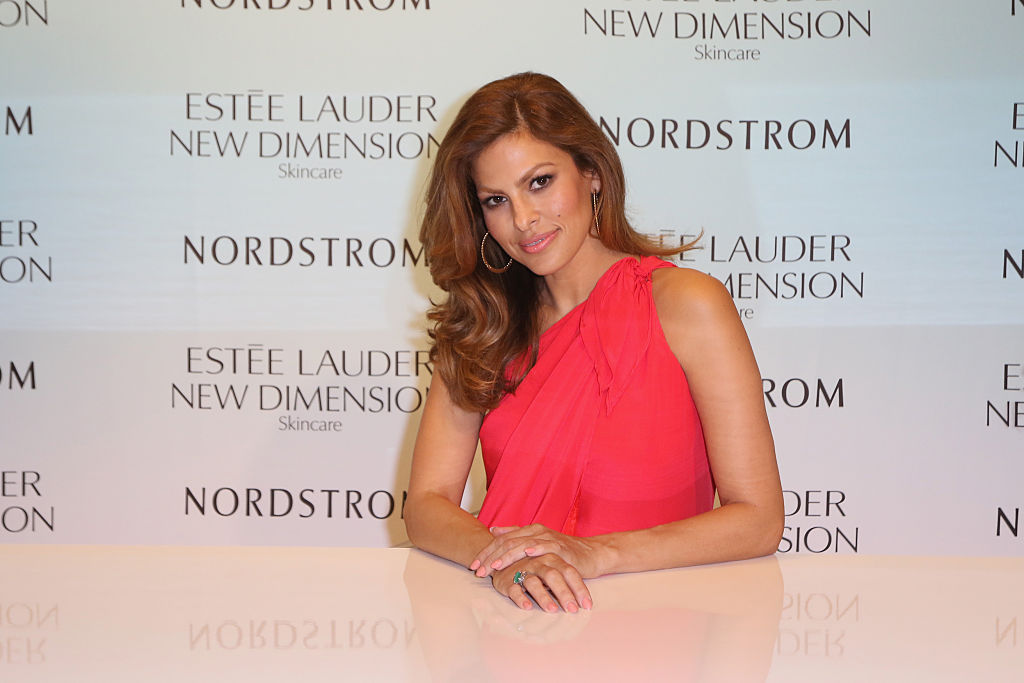 While Mendes has taken a break from acting (her last movie was 2014's Lost River), her clothing line with New York & Company has kept her in the public eye. And Gosling has had a number of high-profile roles in recent years, including starring in the Oscar-winning movie La La Land and playing Neil Armstrong in 2018's First Man. But when they give interviews, they tend to avoid talking about their personal lives. Nonetheless, a few details have slipped out. 
In an April 2019 interview with Women's Health, Mendes opened up about her decision to have kids, which she said came as a surprise, since she didn't see herself as a mom.
"It was the furthest thing from my mind," she said. But then, "Ryan Gosling happened. I mean, falling in love with him. Then it made sense for me to have … not kids, but his kids. It was very specific to him."  
When Gosling does speak about Mendes, he tends to do so in glowing terms. He thanked her in his 2017 Golden Globes acceptance speech, saying, "I just would like to try and thank one person properly and say that while I was singing and dancing and playing piano and having one of the best experiences I've ever had on a film, my lady was raising our daughter, pregnant with our second and trying to help her brother fight his battle with cancer. If she hadn't have taken all that on so that I could have this experience, it would surely be someone else up here other than me today. So, sweetheart, thank you." 
Check out Showbiz Cheat Sheet on Facebook!