Evan Rachel Wood of 'Westworld' Criticizes Character Behavior in 'Stranger Things' Season 3
Evan Rachel Wood of HBO's Westworld was recently involved in a debate with Stranger Things fans. The argument erupted over what Wood sees as "abusive behavior" in the show itself. The debate on Twitter originated when Wood decided to state her opinions on the third season of Stranger Things. Fans of the show didn't like her feedback apparently. The debate was thoroughly entertaining and certainly an interesting read.
Evan Rachel Wood stated her opinions via Twitter
Wood is a survivor of sexual assault, and she felt the relationship between Sherriff Hopper (David Harbour) and Joyce Byers (Winona Ryder) was volatile in nature. Hopper seems to be prone to angry outbursts, which isn't a good look.
"You should never date a guy like the cop from #strangerthings," tweeted Wood. "Extreme jealousy and violent rages are not flattering or sexy like TV would have you believe. That is all."
Fans really didn't like this, and decided to push back against Wood in a heated Twitter exchange that lasted for days on end.
Fans responded to Wood in a heated debate
Fans are extremely protective of the character of Hopper apparently, and wanted everyone to know how they felt about Wood's opinions. Wood and fans of Stranger Things continued to debate back and forth.
Wood continued, saying she knows it's "just a show" and it should be "a gentle reminder not to fall for this crap in real life. Red flags galore."
Some Twitter followers agreed with Wood, while others were vehemently opposed to her points. She was criticized for seeking fault in a fictional character with little meaning.
Things got personal on Twitter
Wood was clearly bothered by the way people were responding to her opinions. "I didn't even say he was a bad guy or to stop watching the show, I just said 'don't date people like that,'" Wood said. "But alas, abusers hear an attack and want a fight. Proving my point with their own retaliation."
A Twitter user decided to troll Wood and asked her why people should be taking relationship advice from her of all people. She promptly responded, "Maybe so. But abusive relationship advice? 100 percent."
Trolls tried to get the best of her
Someone even asked Wood about her own character on Westworld, Dolores. They spoke about how someone shouldn't date a person like her character. Wood replied with a snarky remark, "Indeed. I play a robot who murders people because they wouldn't stop raping and killing her for 30 years," Woods wrote. "Not saying that's right either. Though some would argue self-defense. Dolores is as single as they come."
Evan Rachel Wood said her peace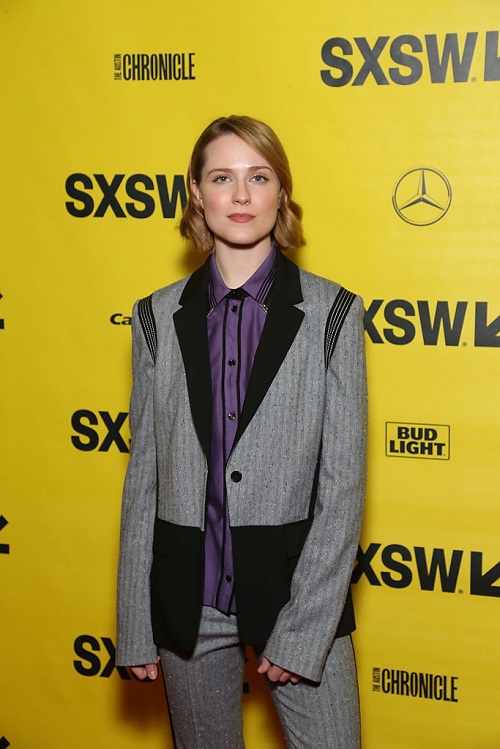 Wood ended the Twitter debate with one last statement. "Now if you will excuse me, I am going to excuse myself from the garbage fire. If you haven't understood my point by now then I am not sure what else to say," she tweeted along with a peace sign emoji.