Eve Mavrakis: Everything We Know About Ewan McGregor's Wife
Actor Ewan McGregor has reportedly separated from his wife of 22 years, Eve Mavrakis. This is not something that has been officially confirmed, but PEOPLE is reporting that McGregor and Mavrakis have been separated since May 2017. That report comes after a photo was released of McGregor kissing his Fargo co-star, Mary Elizabeth Winstead. So now that it's reportedly coming to an end, what do we know about Ewan McGregor's relationship with Eve Mavrakis?
Eve Mavrakis is a 51-year-old French production designer, and she met Ewan McGregor on the 1995 TV series Kavanagh QC. McGregor was in one episode of that British show in January 1995,  and according to IMDB, Mavrakis was working on the series as a production designer and assistant art director. This was before McGregor had really made a name for himself, and indeed he had only just started acting two years prior to being in that episode.
In a 2012 interview, McGregor said that he instantly fell in love with Mavrakis as soon as he saw her.
"I fell totally in love with her and I knew right then that I really wanted to be with her, and I knew I wanted to be with her in a different way to all the other many, many, many woman I had been with up until that point!" McGregor said on The Graham Norton Show. "And I wasn't wrong – I made the right choice."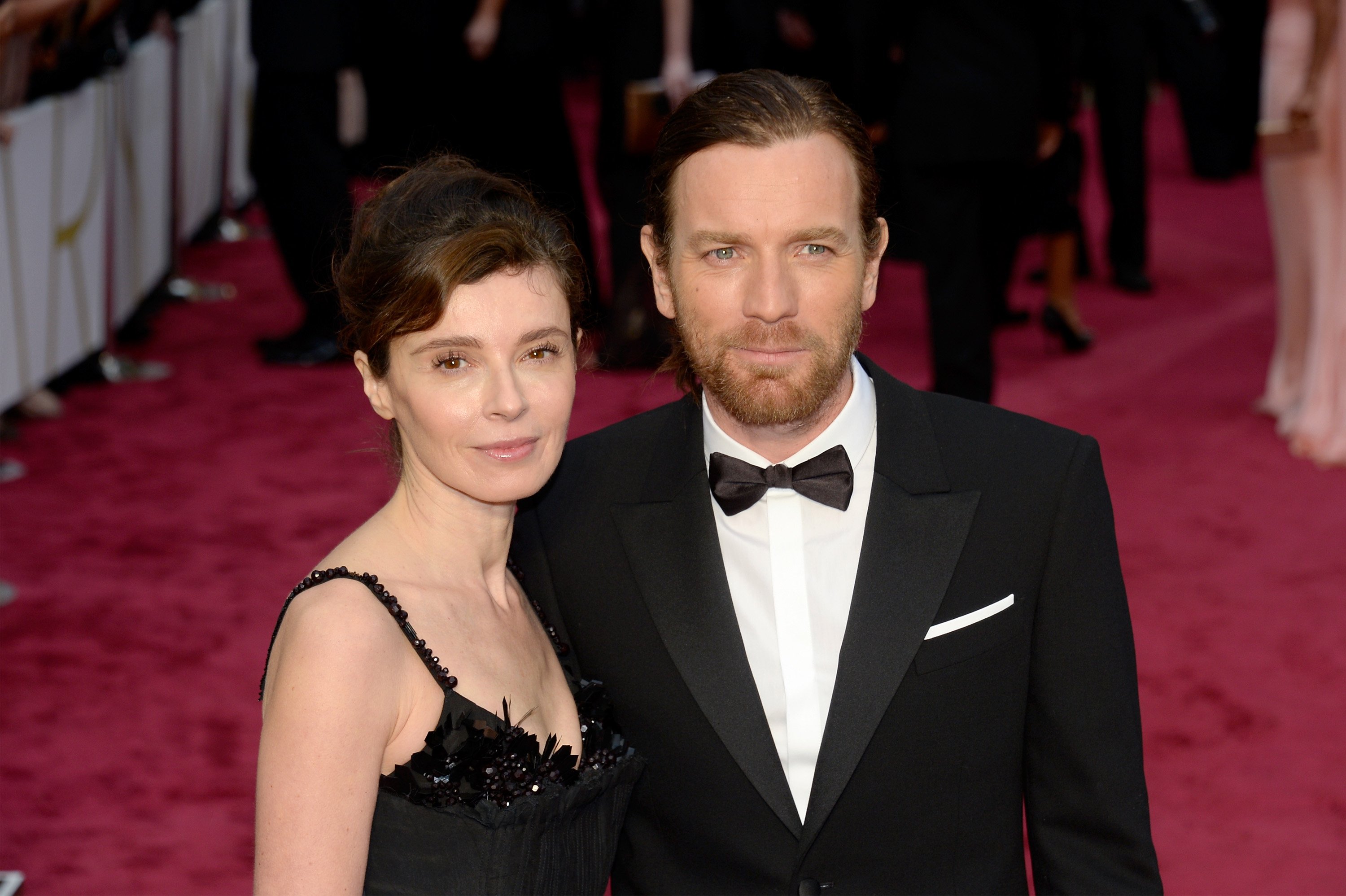 McGregor also said in a 2011 Daily Mail interview that while he didn't exactly know what he wanted in a woman back then, he knew when he saw Mavrakis that she was the one.
"I didn't have a checklist for my ideal woman," McGregor told The Daily Mail. "I was very young when we met, and I just fell in love with her and knew I wanted to be with her, and I still want to be with her."
McGregor and Mavrakis were married in 1995. According to Hello Magazine, the wedding took place almost immediately after McGregor had completed filming Trainspotting, the first film of his that was a major success, and right after the wedding, he went into production on Emma.
One year after their wedding, McGregor and Mavrakis had their first child: a daughter, Clara. She is now 21 years old, and she's currently studying acting at New York University's Tisch School of the Arts, according to The Telegraph. She told The Telegraph in 2016 that she was originally interested in photography but later got into film acting, and she noted that she hopes to make a career from herself outside of her father's shadow.
"I'm sure people will have certain expectations and there will be comparisons," she told The Telegraph. "But I want to try and separate myself from that, to find my own voice, and my own career."
Clara McGregor also does modeling work, having been offered a contract by Wilhelmina Models.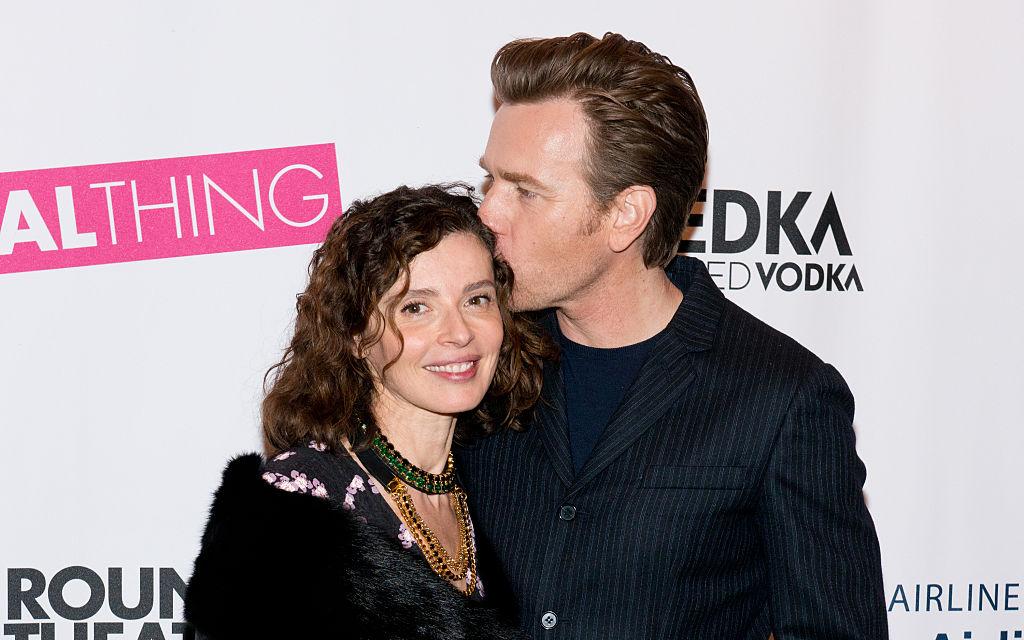 In 2001, McGregor and Mavrakis had another daughter, Esther Rose McGregor, who is about to turn 16 years old. Then, in 2011, they had a third daughter, Anouk McGregor. In addition to their three biological children, McGregor and Mavrakis also adopted a fourth daughter, Jamyan, from Mongolia in 2008. She was four years old when they adopted her.
Ewan McGregor has generally shielded his family from the spotlight, but he has spoken about his wife during press junkets on a few occasions. For instance, McGregor's wife was brought up during the lead up to Beauty and the Beast, as the actor noted that he thought he'd do a good job with Lumiere's French accent because his wife is French.
"I've been married to a French woman for more than 20 years, and I thought, 'yeah, I can do the French accent,'" McGregor said on The Graham Norton Show. "And I got there, and I couldn't at all. And there were so many people there."
McGregor also talked about his wife a lot during the promotion of the movie American Pastoral, as he says that she helped convince him to direct that movie in addition to starring in it.
"Honestly, it [was] my wife, Eve," McGregor told Variety. "When we lost the director in late 2014, she said I should do it. I had been looking to director for 20 years and it was never the right opportunity but this one just came together."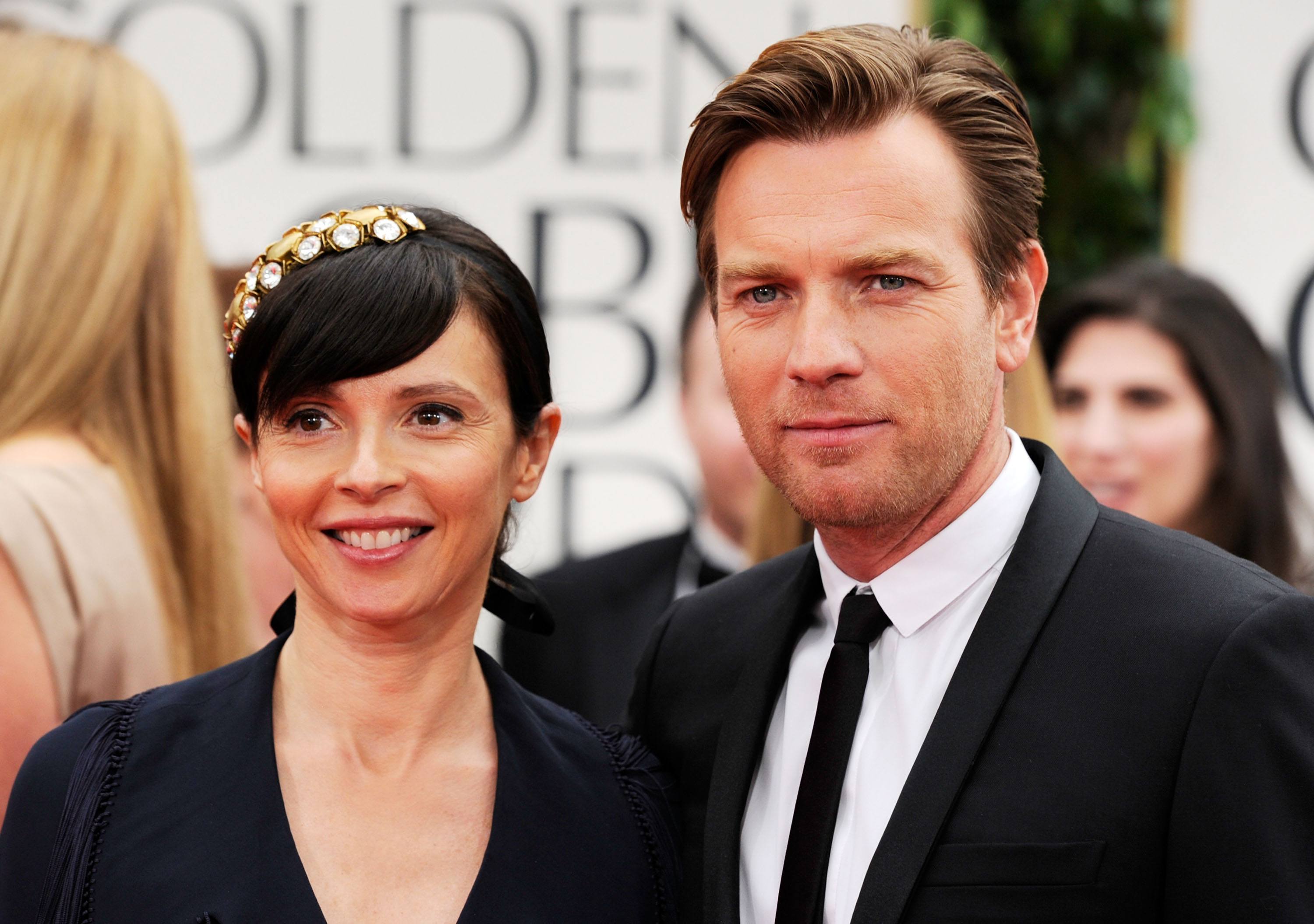 When he was given a lifetime achievement award at the San Sebastian Film Festival in 2012, McGregor said he has his wife to thank for his career.
"We met between my first and second film and my career would not be the same without her," McGregor said at the time, according to Hello Magazine. "I love her with all my heart."
There have previously been rumors about Ewan McGregor having an affair, but nothing beyond typical Hollywood gossip; for instance, one rumor claimed that McGregor had an affair with Nicole Kidman after starring with her in Moulin Rouge. But now reports that McGregor and his wife have split come just after The Sun published photos of McGregor kissing Mary Elizabeth Winstead. Earlier this year,  McGregor and Winstead played a couple in the third season of Fargo.
It's unclear when this apparent romance between McGregor and Winstead began, but McGregor and his wife reportedly split in May 2017. This is the same month in which Winstead and her husband Riley Stearns separated.