Even Celebrities Use Twitter to Find Love — Here's How It Works
Just like us, celebrities meet their significant others in a variety of ways. Some run into them at festivals like Coachella. Others find love through mutual friends. But others get desperate and take to Twitter. Check out these cringeworthy stories and don't forget to check your spam folder. Like it did for the last guy, social media bravery could actually pay off.
1. James Franco didn't give up, even after she revealed her age
In April 2014, James Franco got real creepy when he messaged a 17-year-old on Instagram, The Scottish girl, Lucy, met Franco outside the stage doors for Of Mice and Men on Broadway, where he was appearing. He took an Instagram video with her and made sure he got tagged. Later on, Franco began messaging her and didn't even back off when she told him her age. The actor eventually admitted to his poor judgment on Live with Kelly and Michael.
Next: The Biebs had a strange way of "winning" this girl's affection.
2. Justin Bieber wanted more than a workout from this gym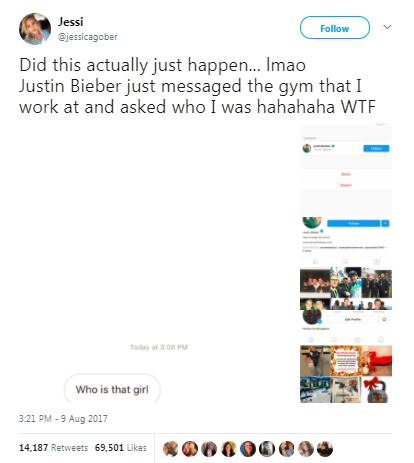 The pop star Justin Bieber attempted to track down a girl who caught his eye via social media after he saw her at a gym in Savannah, Georgia. He noticed Jessica Gober, 22, and asked the gym — where Gober works — who she was. She turned down her chances with the Biebs, citing her happy relationship with her boyfriend and not the fact that stalking a girl's workplace is just weird.
Next: This actor should have kept his questions private.
3. Mike Epps' wife tracked the whole thing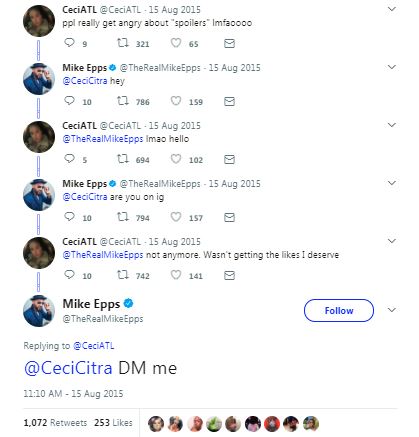 Actor Mike Epps asked Twitter user Ceci Citra if she was on Instagram, ostensibly to see some more pictures. He then asked her to direct message him — but evidently forgot his wife is also on the site. She publicly tracked the entire conversation and called out her man for the whole timeline to see. Now that's what we call standing up for yourself.
Next: This politician couldn't find a sexier animal?
4. Anthony Weiner apparently never learned his lesson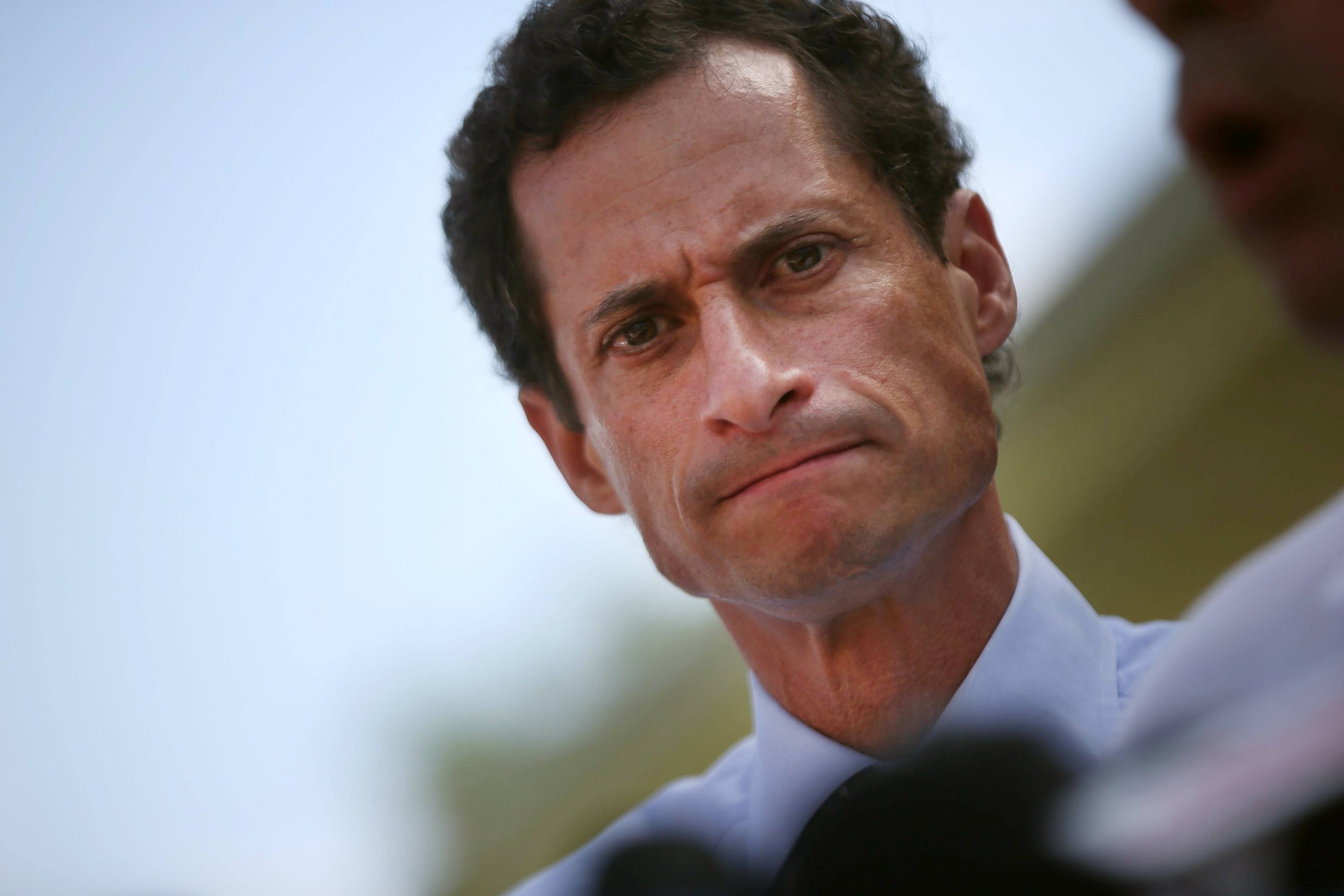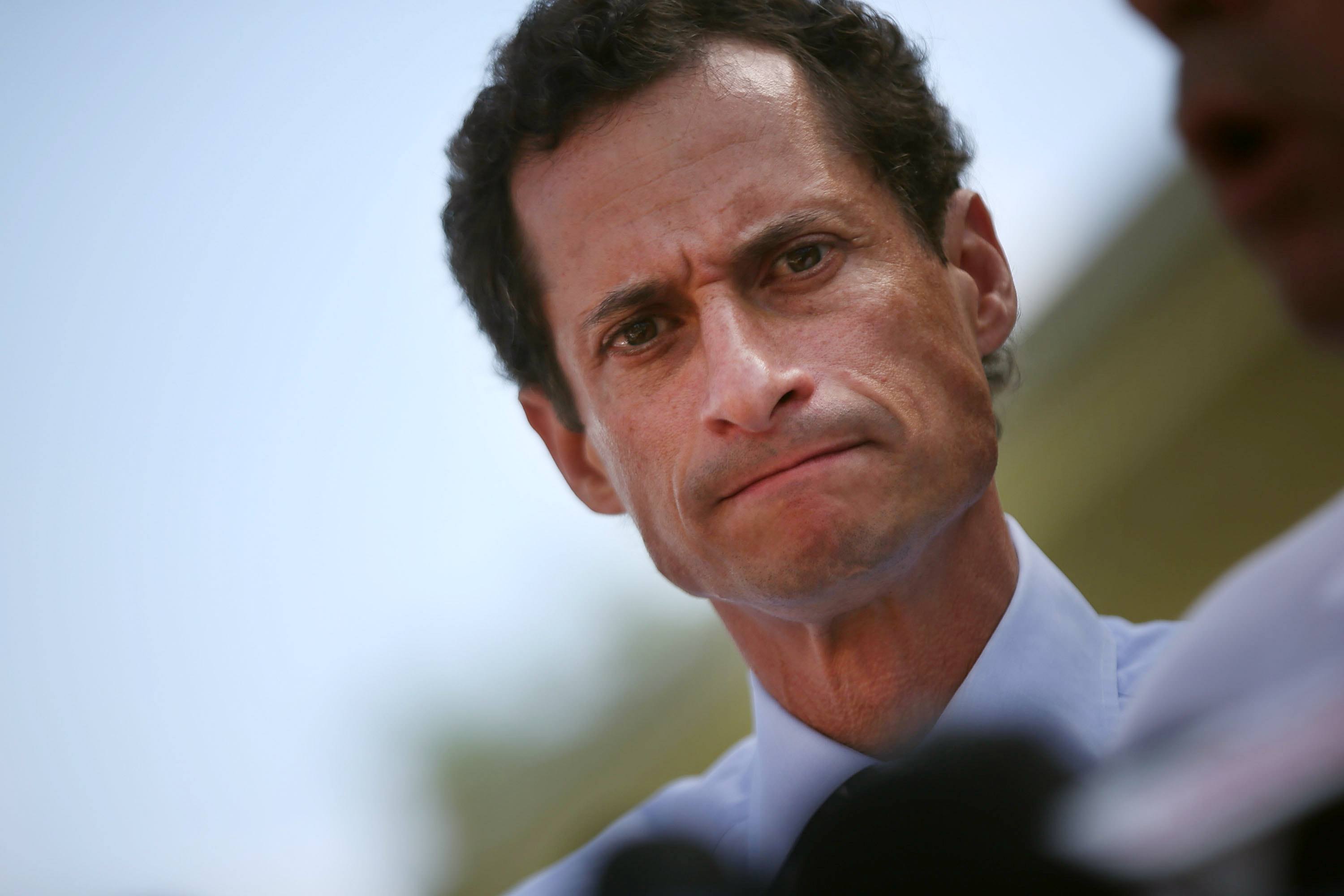 The politician got catfished while flirty texting with someone named "Nikki" on a business trip to Los Angeles. The New York Post got ahold of "the mongoose's" entire cringe-worthy convo and it's really something else. Weiner later told The Post he knew all along, but we're not so sure. "I can confirm that I am indeed deceptively strong like a mongoose," he wrote. He also called the exchange "a playful joust with an obvious catfish." Whatever you say, Carlos Danger.
Next: This basketball player threw up an air ball during this exchange.
5. Marco Belinelli got dunked by this potential date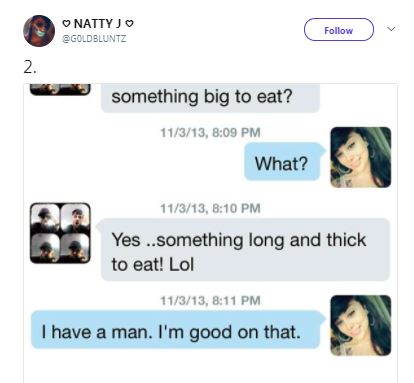 NBA player Marco Belinelli asked Twitter user Natty J if she wanted something "big to eat," in one of the most obvious pick-up-lines ever. In case she needed clarification, he added that his offering represented "something long and thick." His target turned him down just about immediately, proving Belinelli has no game off the court.
Next: This rapper swipes his way to dates.
6. Would you swipe right on Eminem?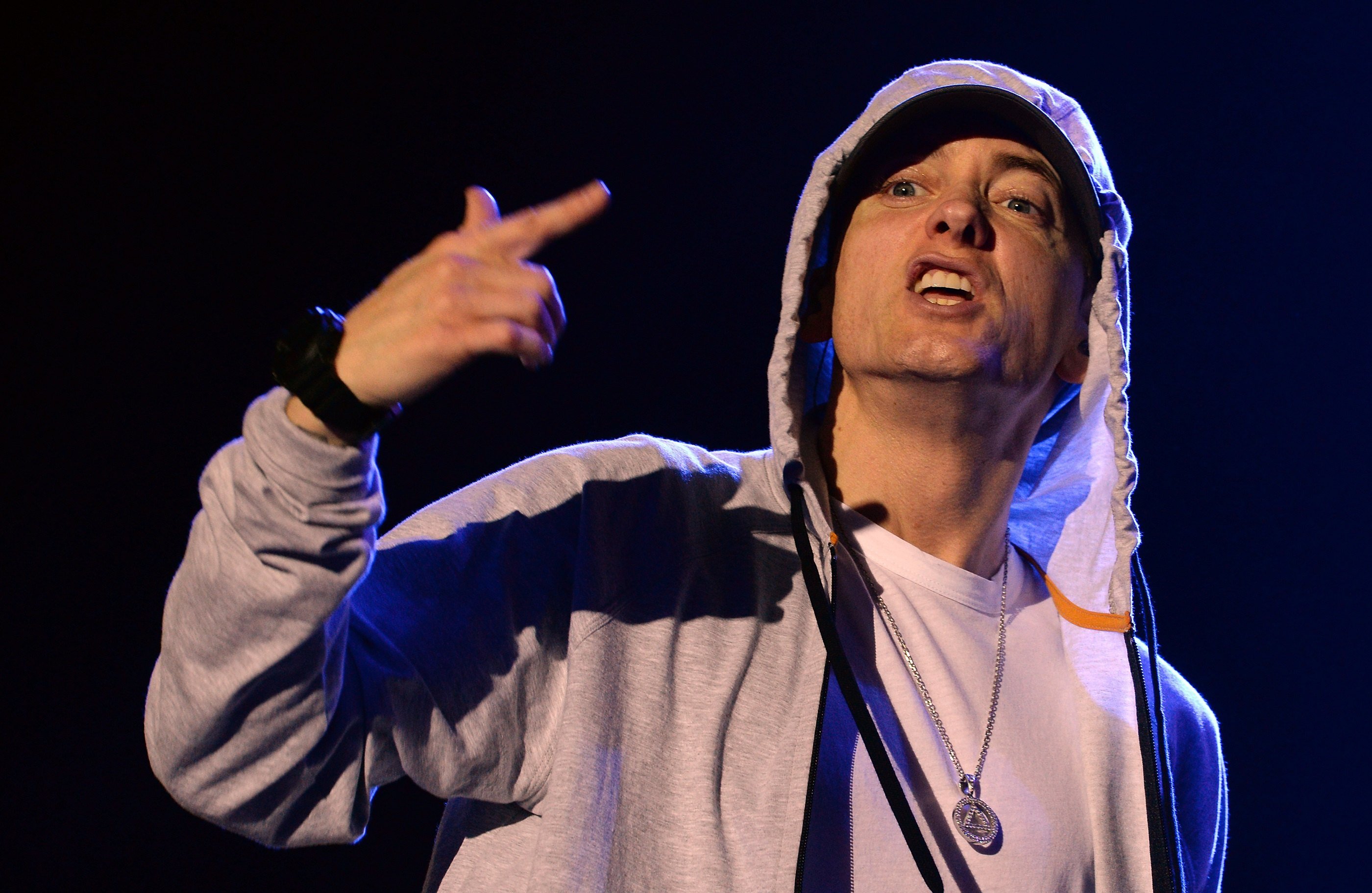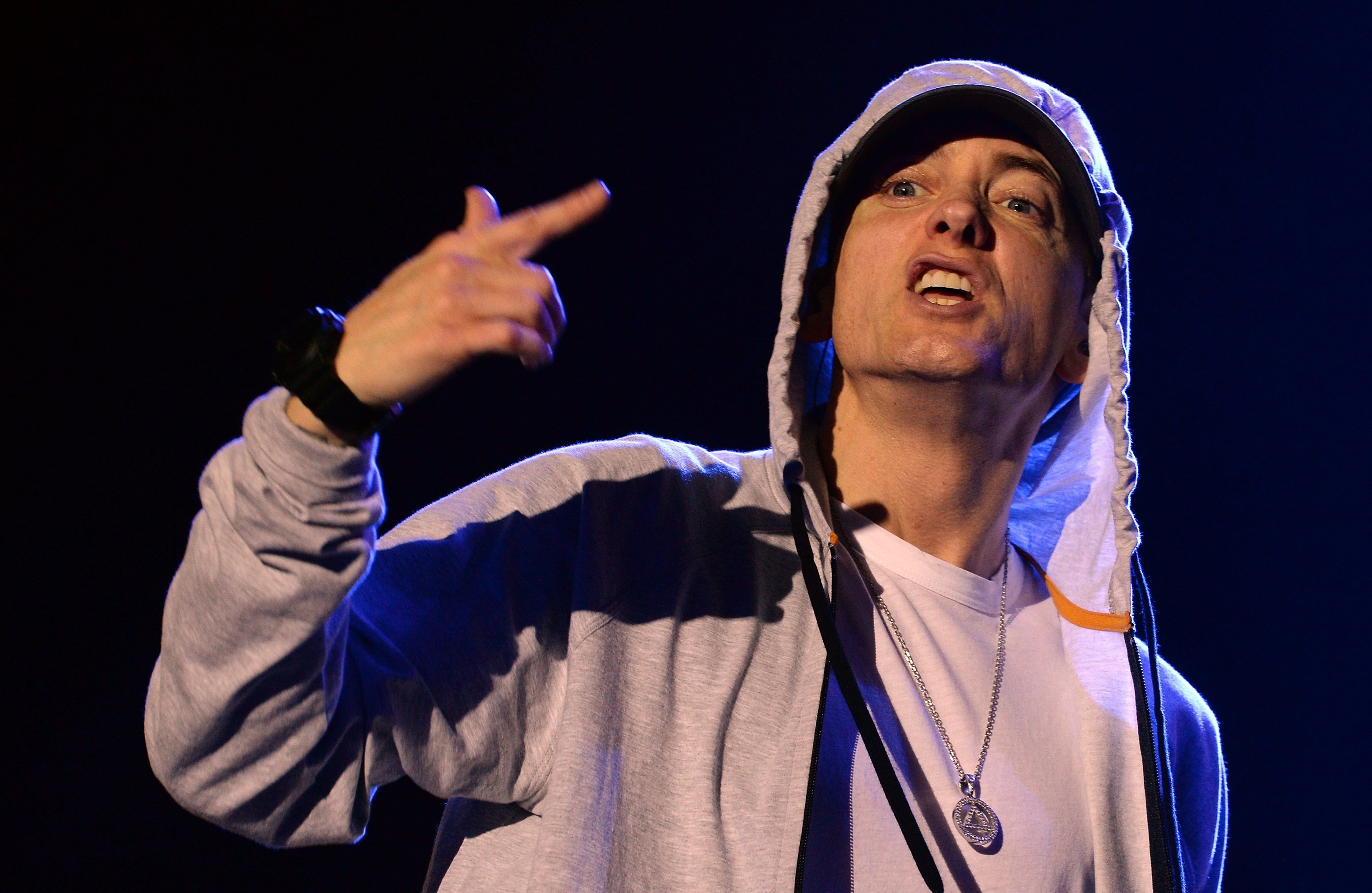 Rapper Eminem actually uses Tinder and Grindr to find dates. That, and strip clubs. He told Vulture his focus is not really on dating right now, but that he does meet girls via the internet. "Since my divorce I've had a few dates and nothing's panned out in a way that I wanted to make it public," he said.
Next: This college student cashed in on a Twitter Hail Mary. 
7. This guy won a bet — and a date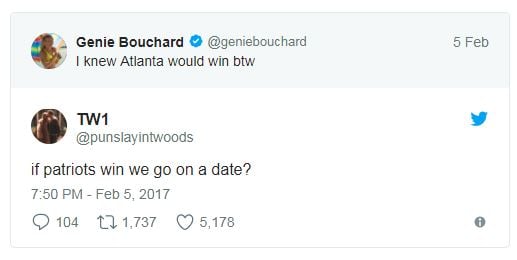 Missouri student John Goerke tweeted a bet at tennis star Eugenie Bouchard and actually got a date out of it. The Canadian tennis player and Sports Illustrated cover model rooted for the Falcons to beat the Patriots in the Super Bowl. "If Patriots win [can] we go on a date?" Goehrke tweeted. Bouchard replied, "Sure." Luckily for Goerke, the Patriots pulled it out, and the pair went to a Brooklyn Nets game together.
"With social media it's so easy to interact with your fans," Bouchard said, of the bet. "I think it's a great tool for fans to get closer to you. In the past, the behind-the-scenes stuff wasn't as accessible. I like to make an effort with that. I'm honored people look up to me or watching me play."
Follow The Cheat Sheet on Facebook!