Every Astounding Thing We Know About the Final Episode of 'Game Of Thrones'
The end is near. When the eighth season of Game of Thrones premieres in 2019, we will finally see how it all comes to an end in Westeros. Over the course of seven seasons, we've watched battles, betrayals, dragons, lust, and everything in between.
Now, HBO is forcing us to say goodbye to the television event of a century forever. With six episodes left of Game of Thrones, we're expecting to see a ton of loose ends tied up. However, the series finale is sure to be packed with scandals, secrets, death and maybe something we never saw coming.
Here's what we know about the very last episode of Game of Thrones.
A visionary episode
Game of Thrones creators and showrunners David Benioff and Dan Weiss will be sitting in the directors' chairs for the final episode of season eight. They've also co-written it which means they have complete creative control over the series finale.
In 2015, Benioff explained, "We know what the end is. And we're barrelling towards it."
Next: A $90 million season 
A $15 million budget
According to Variety, the budget for the final season of Game of Thrones is monumental. At $90 million dollars for the remaining six episodes, the series finale will cost upwards of $15 million alone.
This is going to be the fantasy epic's most lavish season ever, so it better live up to the hype.
Next: A feature-length episode 
A two-hour saga
As the seasons of Game of Thrones have continued, the episodes have extended well beyond their traditional 50-minute length. In fact, for all six episodes in the final season of GoT, we can expect feature-length episodes. which will be around 80 minutes each.
HBO President of Programming Casey Bloys hinted that the series finale might even be the longest one of all.
Next: All men must die 
Everyone must die
We all know that Game of Thrones doesn't shy away from death. In fact, the show loves to kill off some of our most beloved characters without any regard for our feelings as an audience. According to HBO SVP of Drama Francesca Orsi, who spoke at the INTV Conference in Israel, lots of characters are going to meet their maker.
She explained, "It was a really powerful moment in our lives and our career. None of the cast had received the scripts prior, and one by one they started to fall down to their deaths."
Basically, we should just expect carnage.
Next: A heartbreaking end 
Absolutely devastating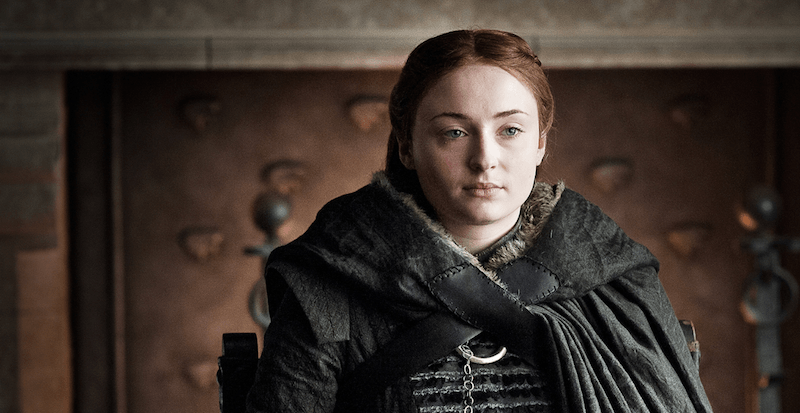 We all know that Game of Thrones likes to leave us gutted, and we expect nothing less from the very last episode as the curtain comes down on Westeros. In fact, several GoT actors have already warned us to brace ourselves.
Sophie Turner, who plays Sansa Stark on the series, told Digital Spy that everyone burst into tears after reading the script for the very last episode. She revealed. "There was a standing ovation for [showrunners David Benioff and Dan Weiss]. We were all clapping and cheering. It was amazing."
Meanwhile, Peter Dinklage, who stars as Tyrion Lannister, added, "It was heartbreaking."
Next: A mind-blowing shift  
A shocking twist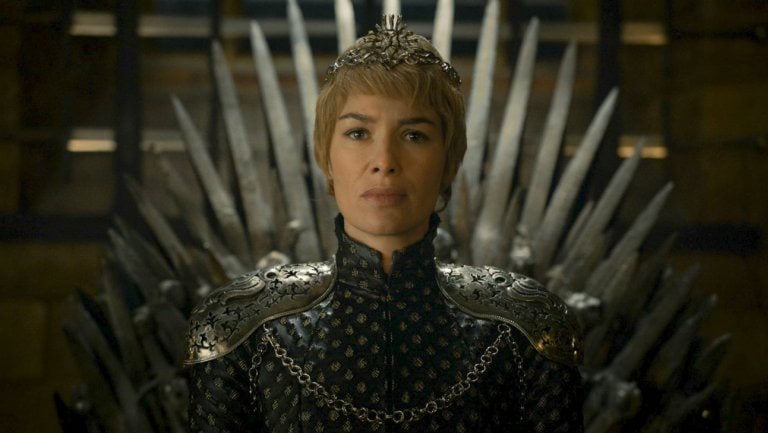 If you thought a series of deaths was going to be the only thing to shatter your soul in the final episode of GoT, then you really don't know how crafty A Song Of Ice and Fire writer George R.R. Martin is. Apparently, the final episode will also have a massive "holy sh*t moment."
Though the series has long since outpaced Martin's books, the prolific writer did share one final shocking twist with Benioff and Weiss that they have been saving for the final episode. Apparently, it will leave us all destroyed.
Next: Multiple conclusions 
Various endings
Unfortunately, HBO has dealt with some pesky leaks in the past. Therefore in order to get around it, the GoT showrunners might be considering multiple endings.  Bloys explained, "I know in Game of Thrones, the ending, they're going to shoot multiple versions so that nobody really knows what happens."
However, it looks like Bloys might have just been toying with our emotions. Maisie Williams, who plays Arya Stark on the show, clarified, "I don't think we've got the budget to shoot lots of different endings. Presidents don't always tell the truth…"
Follow Aramide on Twitter @midnightrami.
Check out The Cheat Sheet on Facebook!