Here Is Every Disney Movie Planned Through 2020
In July 2017, Disney released its slate of films for the next few years at the D23 event. This encompasses both live-action and animated features, as well as those belonging to the company 's properties such as Marvel, Lucasfilm, and Pixar.
If you're a certified Disneyphile and want to know when the most anticipated films are due out, look no further. Here's every Disney flick coming down the pipeline, from now through 2020.
The Incredibles 2
June 15, 2018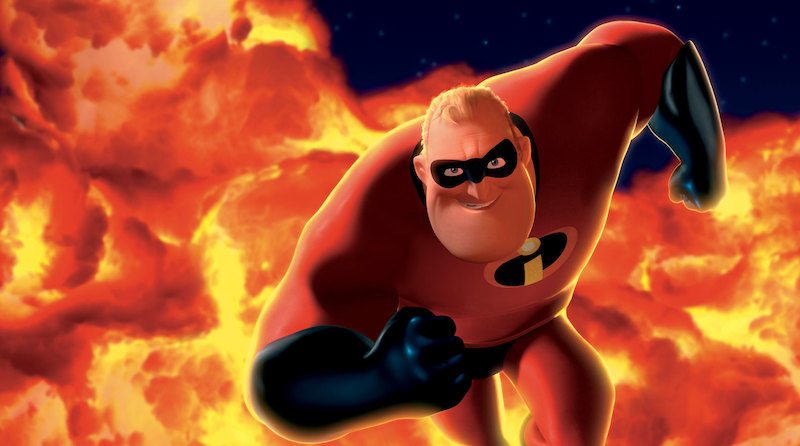 Pixar certainly likes to make audiences wait when it comes to its sequels, and The Incredibles 2 has been no exception. The follow-up to the 2004 flick brings back the eponymous superhero family as they attempt to take on the Underminer.
Holly Hunter, Craig T. Nelson, and Samuel L. Jackson once again lend their voices.
Ant-Man and the Wasp
July 6, 2018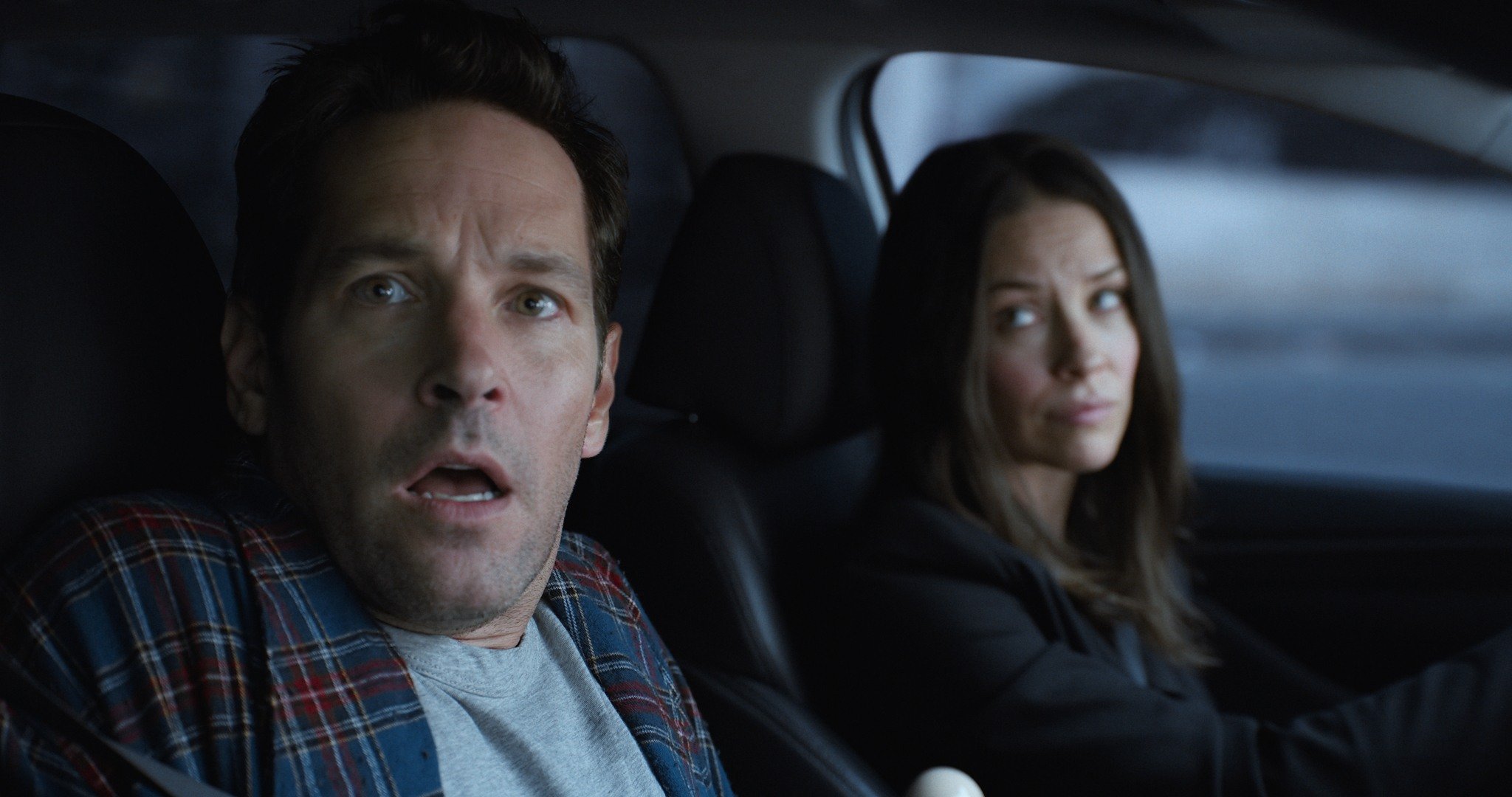 Speaking of sequels, Paul Rudd returns as Ant-Man, this time sharing the spotlight with Evangeline Lily as her character, Hope van Dyne, becomes the Wasp. The continuity of this film takes place before that one and shortly after the events of Civil War, and may show how the characters will tie in to Avengers 4.
Michael Douglas and Judy Greer reprise their roles, and Michelle Pfeiffer joins the cast as the previously thought to be deceased Janet van Dyne.
Christopher Robin
August 3, 2018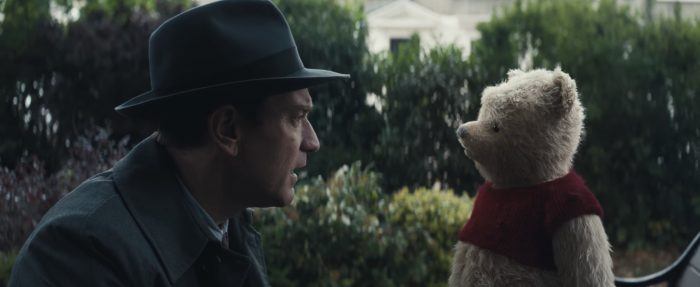 Winnie the Pooh is one of the most beloved of Disney's animated properties, so it only makes sense that the company would create a live-action adaptation. Ewan McGregor stars as the eponymous character, who has grown up and, with the help of his childhood playmates, will learn to embrace his imaginative side.
In addition to McGregor, Hayley Atwell (Agent Carter) stars as his wife. Marc Forster (Finding Neverland) directs, and Tom McCarthy (Spotlight), Alex Ross Perry, and Allison Schroeder (Hidden Figures) wrote the screenplay adapting A.A. Milne's original novel.
The Nutcracker and the Four Realms
November 2, 2018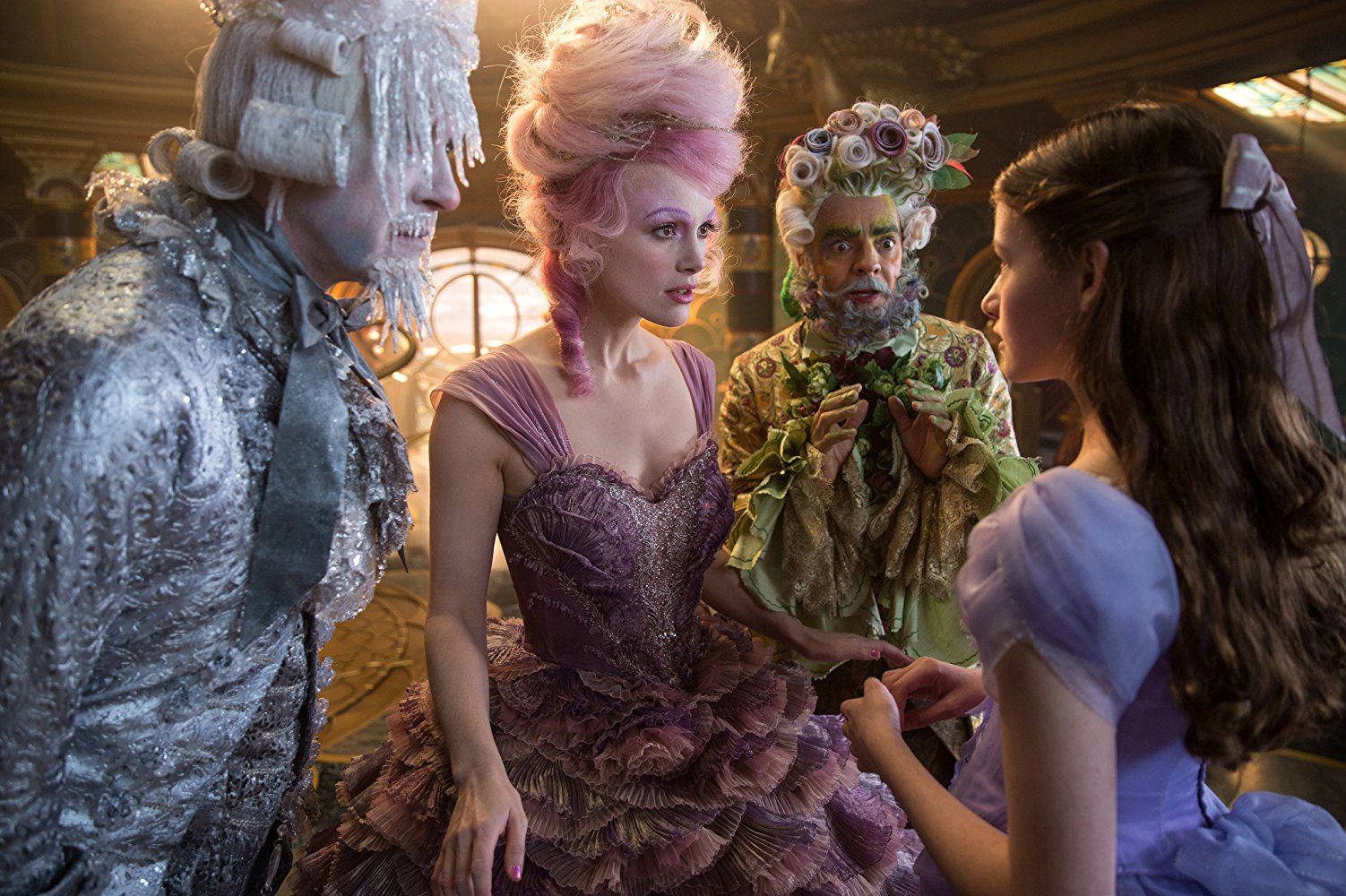 Disney has adapted many classic fairy tales over the years, so it makes sense that it would snatch up the rights to The Nutcracker. Based on the original story, The Nutcracker and the Mouse King, by E.T.A. Hoffmann, it follows a girl who discovers a toy on Christmas that comes to life.
The live-action film stars Mackenzie Foy, Keira Knightley, and Morgan Freeman.
Ralph Breaks the Internet: Wreck-It Ralph 2
November 21, 2018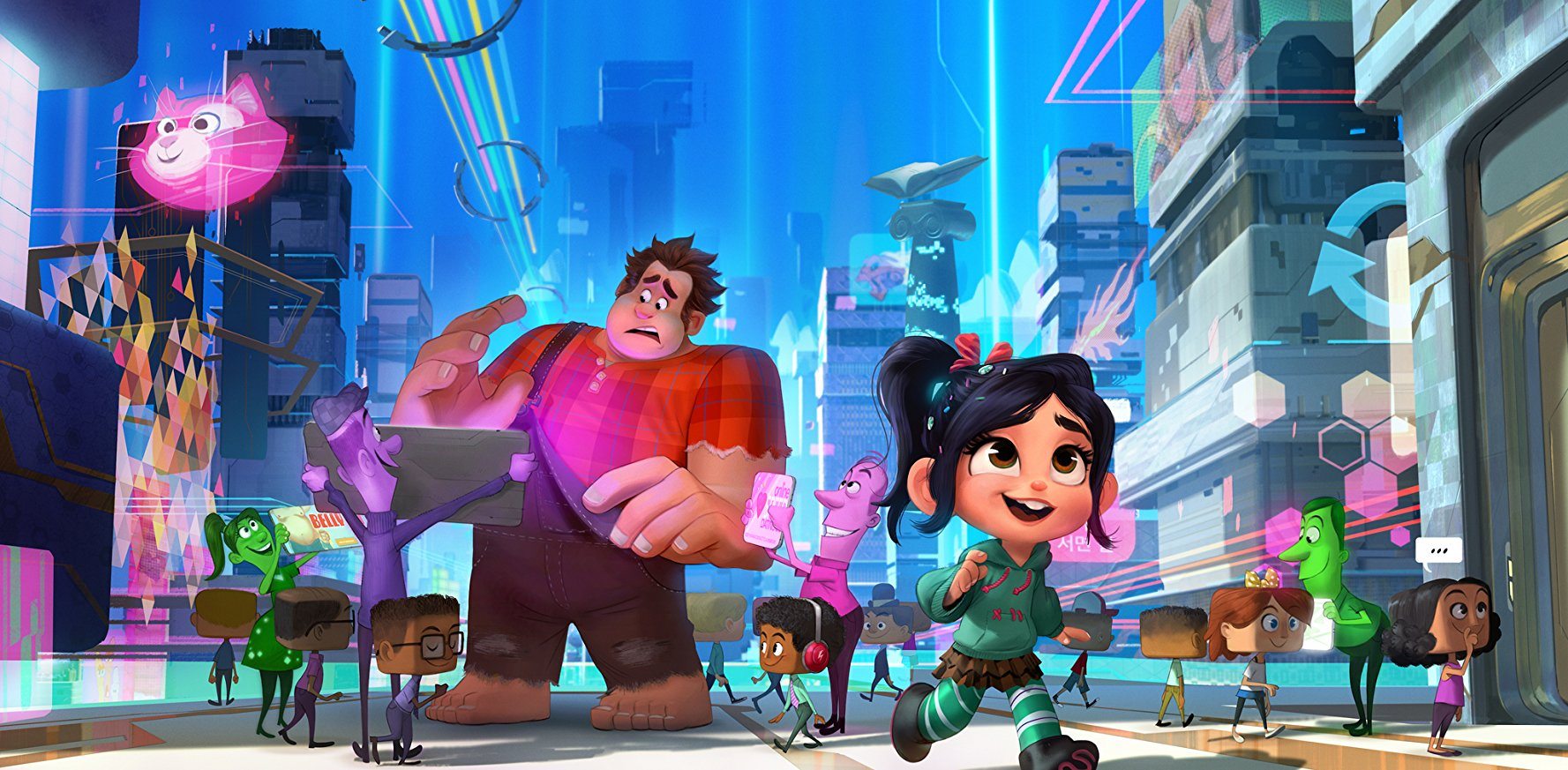 While the original paid homage to classic arcade games, the Wreck-It Ralph sequel, Ralph Breaks the Internet, will see the destructive character enter the digital age. Disney is taking full advantage of all of their properties, with all of the princesses to date making appearances as well as Star Wars and Marvel characters.
John C. Reilly, Sarah Silverman, and Jack McBrayer lend their voices once more.
Mary Poppins Returns
December 25, 2018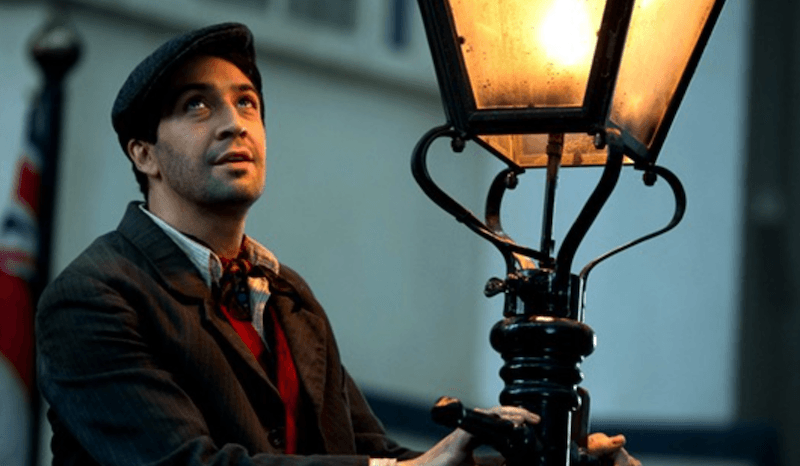 This sequel comes a very long time after the original — more than 50 years, in fact. Emily Blunt will take on Julie Andrews' role of the magical nanny in Mary Poppins Returns, which features her former charges, the Banks children, as adults during the Great Depression.
Ben Whishaw and Emily Mortimer star as Michael and Jane, respectively, and Lin-Manuel Miranda as Jack, in a role similar to that of Dick Van Dyke's in the original film.
Captain Marvel
March 8, 2019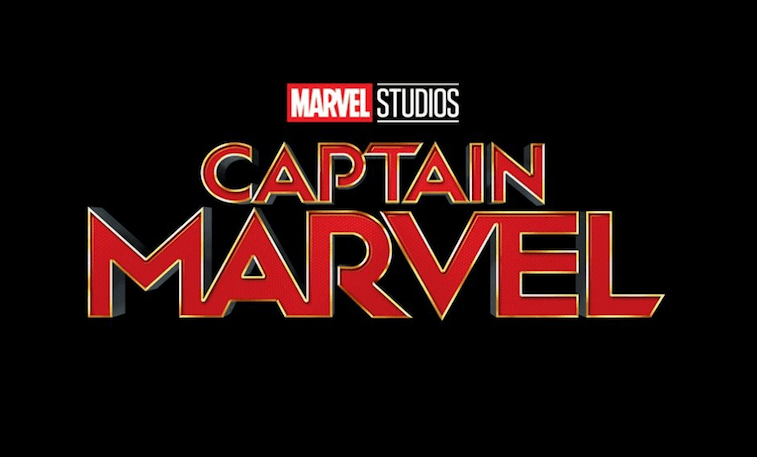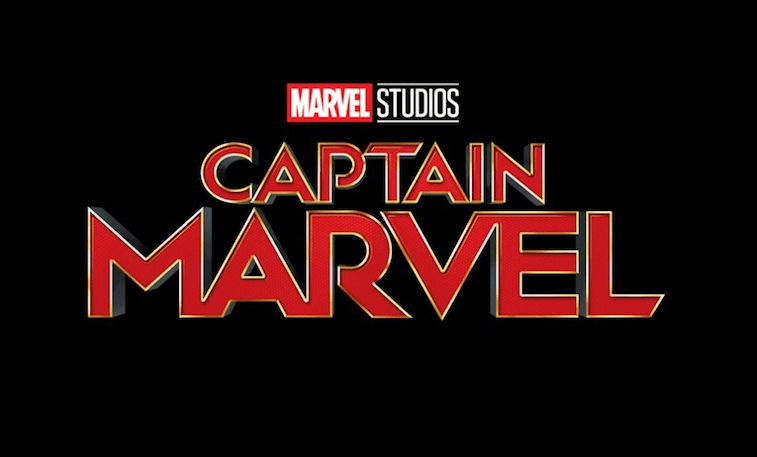 Lagging behind DC's Wonder Woman, the MCU will finally have its first female-led solo flick when Captain Marvel hits theaters in early 2019. So far, we know that the film will take place in the 1990s and that Carol Danvers will be up against the Skrulls.
Brie Larson stars as the eponymous heroine, and Samuel L. Jackson will appear as Nick Fury.
Dumbo live-action adaptation
March 29, 2019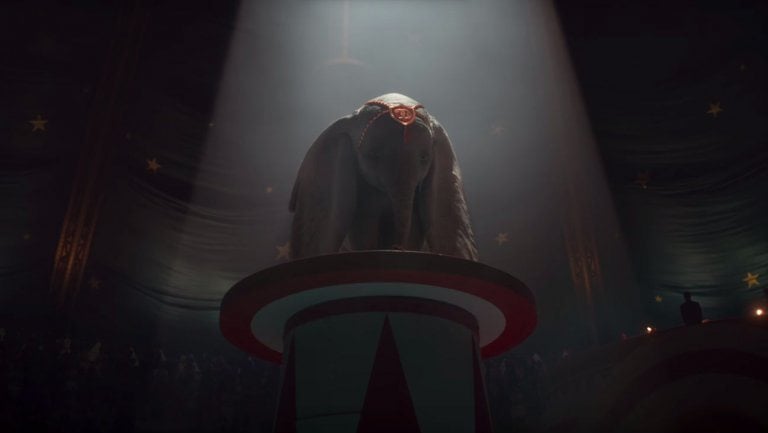 From director Tim Burton comes a live-action adaptation of the classic 1941 animated film Dumbo. Though a children's movie, Dumbo is definitely one of the darker Disney tales, so Burton seems like an apt choice to bring this project to life.
Eva Green, Michael Keaton, and Colin Farrell star. A teaser trailer dropped on June 13, 2018.
Penguins
April 19, 2019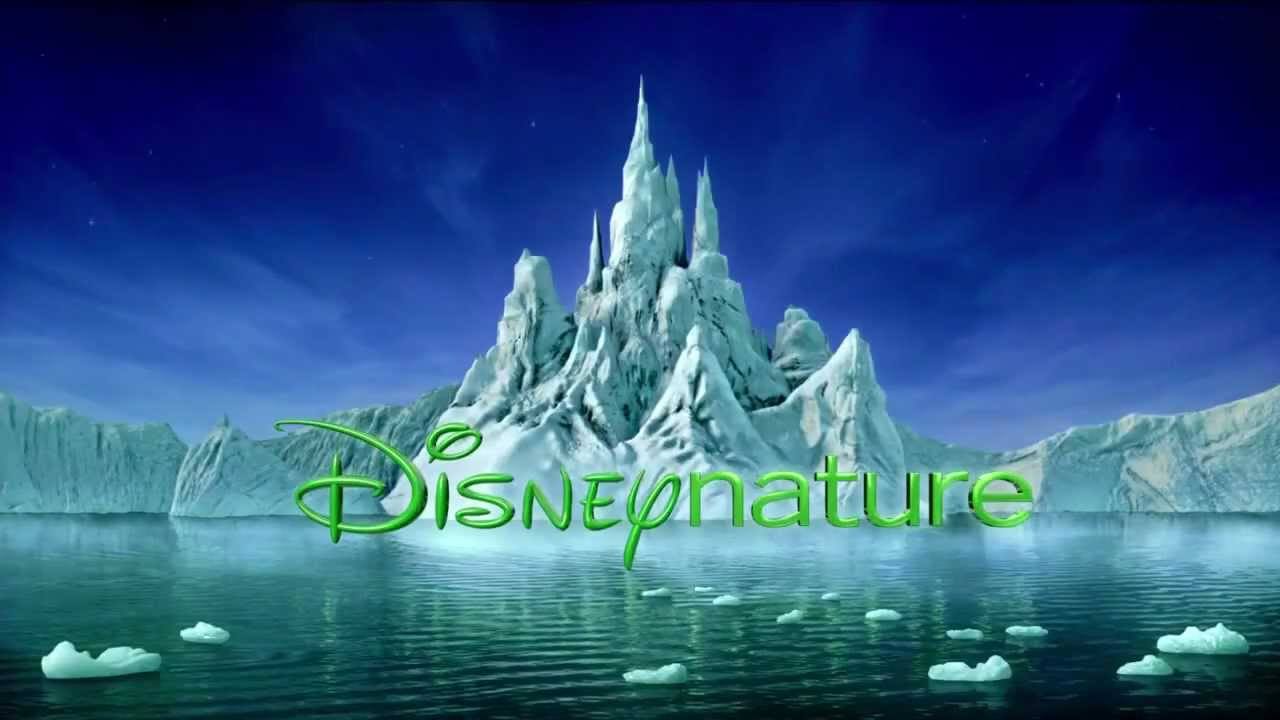 The Disneynature brand came about after the success of March of Penguins, which was acquired by Disney distributor Buena Vista Pictures in France, but not the U.S. Now, Disneynature is focusing on the creation of feature documentaries, and Penguins has taken over the April 19, 2019, slot previously help by an untitled Disneytoons project.

Untitled Avengers 4
May 3, 2019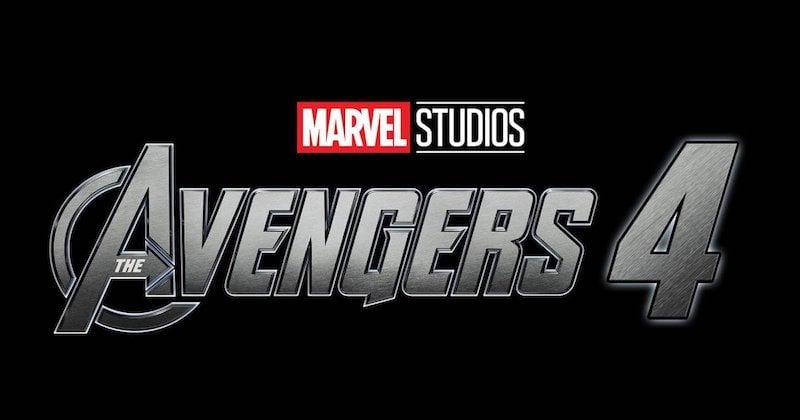 The epic conclusion of the MCU's Phase 3 will come in spring 2019, with the fourth Avengers film. Originally deemed Infinity War Part 2, the project is currently untitled.
The film was shot back-to-back with Infinity War and will star many of the same actors (provided their characters survived the previous installment).
Aladdin live-action adaptation
May 24, 2019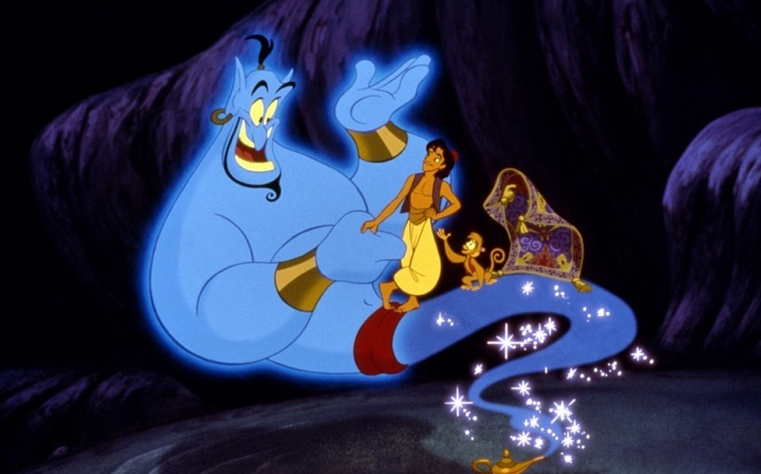 Most of the news that came out of D23 was centered around the controversial live-action adaptation of the animated film Aladdin.
Guy Ritchie has been attached as the director since the earliest talks, and later, casting announcements were made, most notably Aladdin, Jasmine, and the Genie, who will be played by Mena Massoud, Naomi Scott, and Will Smith, respectively. The film was moved up to its May 24, 2019 spot after Star Wars: Episode IX was pushed back.
Toy Story 4
June 21, 2019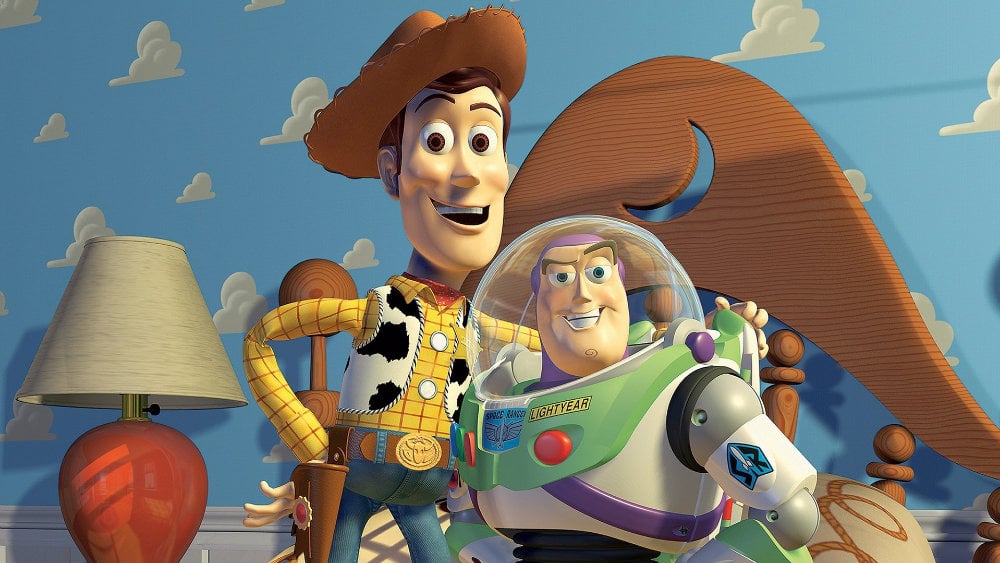 With discussions dating back to 2010, Toy Story 4 was originally planned for a 2017 release. Director of the first two films, John Lasseter, turned the reigns over to Josh Cooley. Many of the franchise's usual characters will appear, with a story allegedly focused on the romance between Woody and Bo Peep.
The Lion King live-action adaptation
July 19, 2019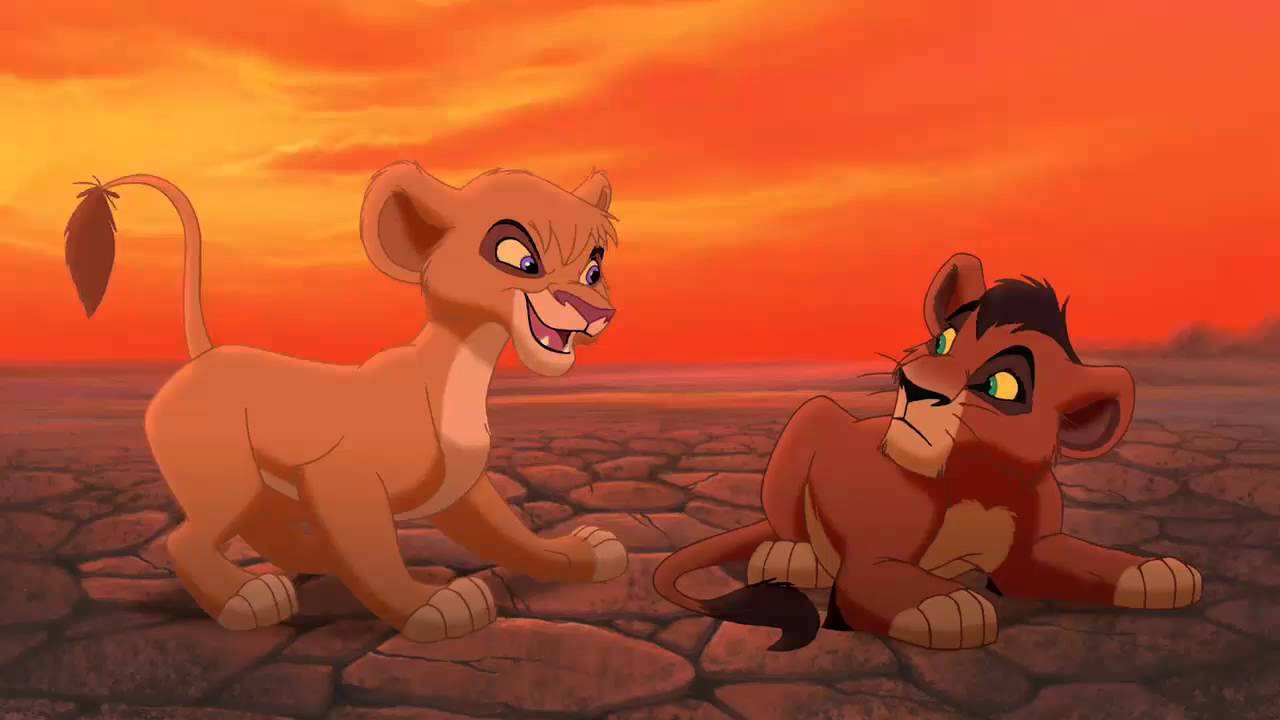 After his success with the Jungle Book live-action adaptation, Disney gifted Jon Favreau another animal-themed remake: The Lion King. Expect to see a lot of the same virtual reality technology and shockingly realistic creatures.
The cast list for this film is beyond amazing: Donald Glover (Simba), James Earl Jones (Mufasa), and the queen herself, Beyoncé (Nala) are just the tip of the iceberg.
Artemis Fowl
August 9, 2019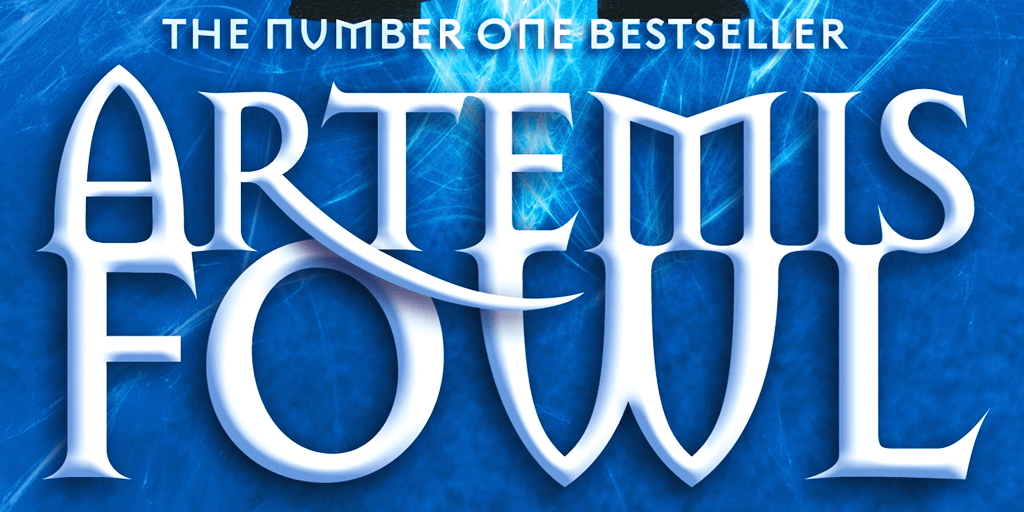 Based on the series of young adult novels by Eoin Colfer, the eponymous character is a criminal mastermind who captures a fairy in order to help save his father (also named Artemis Fowl). There are eight books, so this seems like Disney's way to get a teen fantasy series in the vein of Harry Potter for itself.
Irish director Kenneth Branagh (Cinderella) is appropriately the director of the adaptation of this Irish series. Josh Gad and Judi Dench star alongside newcomer Ferdia Shaw as the eponymous character.
Frozen 2
November 27, 2019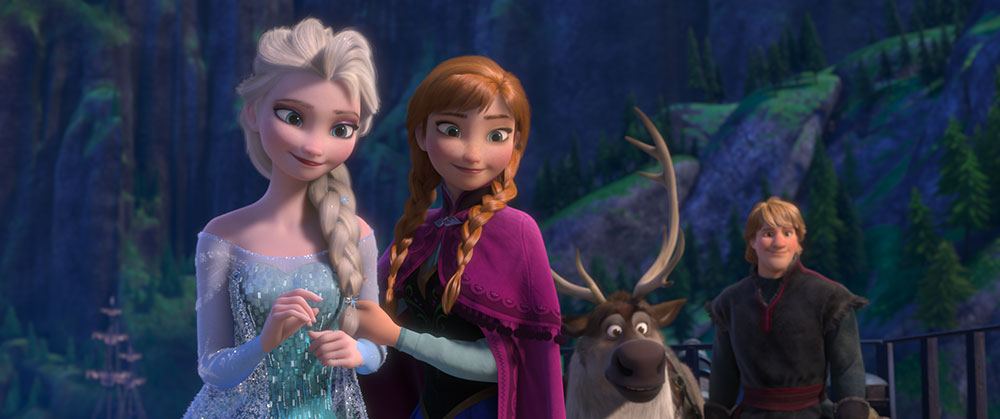 A Frozen sequel is currently underway, due out in late 2019. Jennifer Lee and Chris Buck will return as directors, as will voice talents Kristen Bell, Idina Menzel, and Josh Gad.
Star Wars: Episode IX
Dec. 20, 2019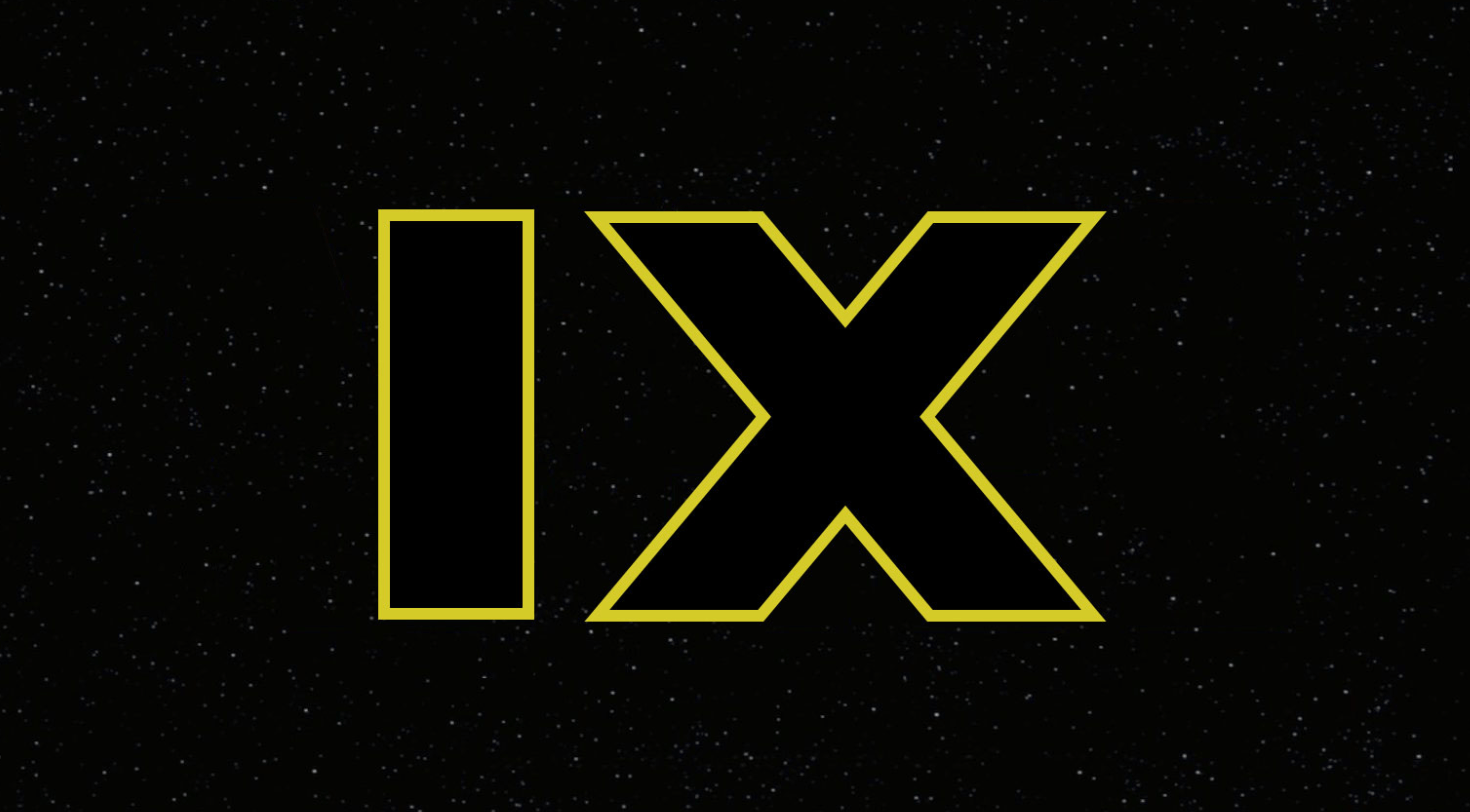 The final installment of the third Star Wars trilogy was originally scheduled to arrive in spring of 2019. No title or plot details have been revealed, but we do know that J. J. Abrams has replaced Colin Trevorrow as director, and he will be co-writing with Chris Terrio (Argo).
It's still unknown which of the previous film's stars will appear, but IMDb lists Daisy Ridley (Rey), Adam Driver (Kylo Ren), Oscar Isaac (Poe Dameron) and John Boyega (Finn), and possibly Lupita Nyong'o as Maz Kanata.
Mulan live-action adaptation
March 27, 2020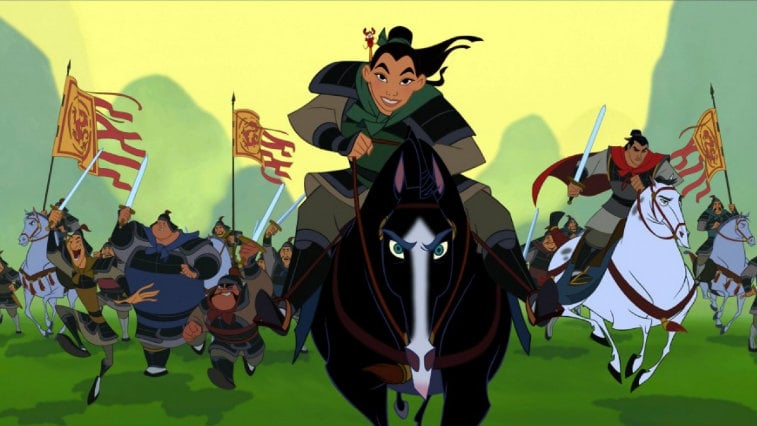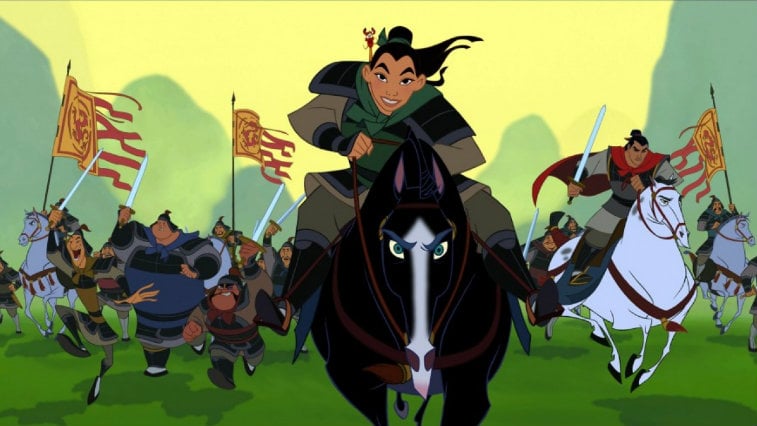 There's a surprising amount of drama surrounding this upcoming adaptation. Production has been pushed back at least once, and it presently has a March 2020 release date.
Niko Caro (Whale Rider, The Zookeeper's Wife) will direct, and Liu Yifei (The Forbidden Kingdom) has been cast as Mulan.
Jungle Cruise movie
2019 or 2020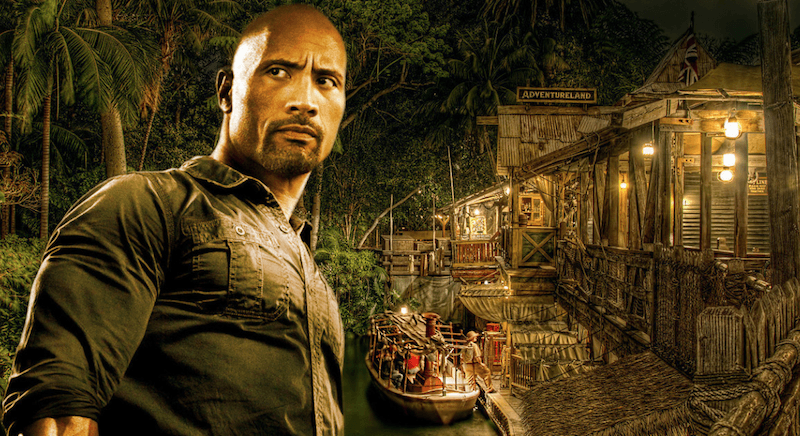 Though films often influence attractions at the Disney Parks, occasionally, it's the other way around. Following in the footsteps of the successful Pirates of the Caribbean franchise, a film based on the Jungle Cruise ride is in pre-production.
Jaume Collet-Serra (The Shallows) is set to direct, while action star Dwayne Johnson and Emily Blunt will feature. This may fill one of the late 2019 or early 2020 slots Disney has announced.
Untitled Pixar movie
March 6, 2020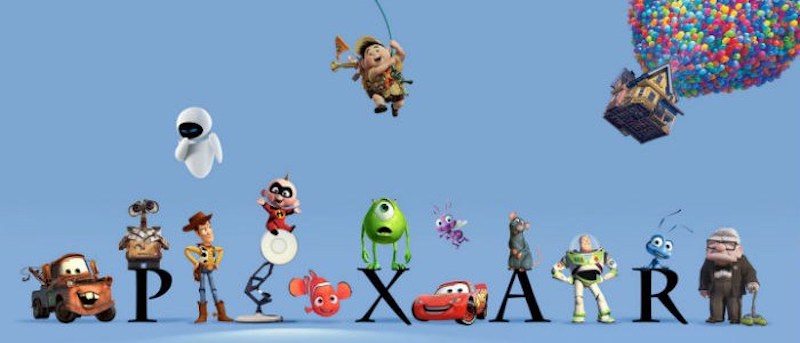 Pixar is gearing up to enter another new world — this time, with elves. Dan Scanlon, who directed Monsters University, will be at the helm of this untitled fantasy flick.
Indiana Jones 5
July 10, 2020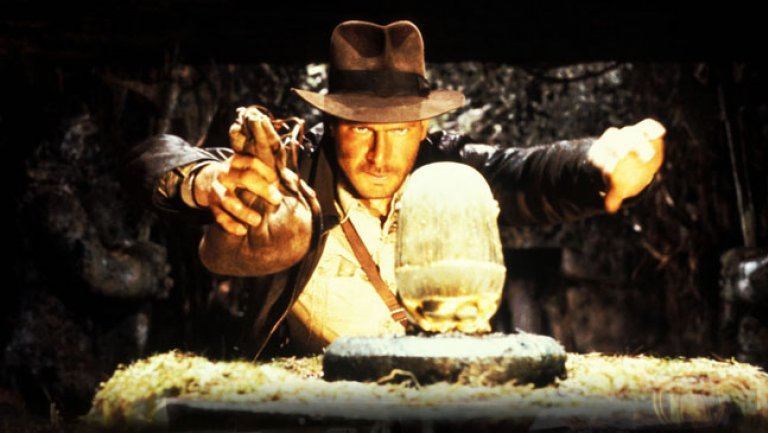 What would Disney do without Harrison Ford and his characters? The actor is scheduled to return to the big screen in a fifth Indiana Jones film, hitting theaters in summer 2020.
Along with Ford, director Steven Spielberg will also return to the franchise.