Every New Lifetime Christmas Movie for 2018 (and When You Can Watch Them)
It's the time of year for hot chocolate, mistletoe, and, of course, holiday movies from Lifetime. This year, the network is premiering 23 new Christmas-themed movies as part of the "It's a Wonderful Lifetime" celebration. That's not quite as many as rival Hallmark Channel, which has more than three-dozen new holiday movies this year, but it's still plenty to keep you entertained through Christmas Eve.
The Lifetime Christmas movie schedule for 2018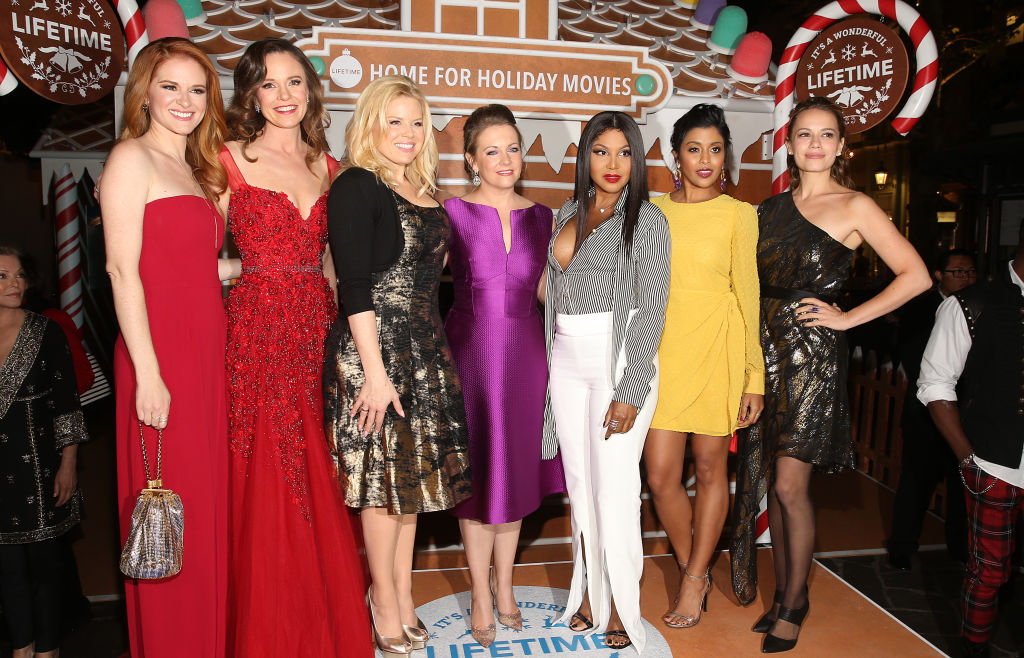 "It's a Wonderful Lifetime" kicked off on Thanksgiving Eve with My Christmas Inn, starring Sister, Sister's Tia Mowry-Hardict, followed by A Christmas Arrangement. But if you missed those premieres because you were busy prepping for the next day's big meal, don't worry. They'll air again throughout the holiday season. A Christmas Arrangement is on again on Saturday, November 24 at 12 p.m. while My Christmas Inn will be rebroadcast at 4 p.m.
Here's when the other new Lifetime Christmas movies will premiere:
The Christmas Contract: This movie, which reunites the One Tree Hill cast, premieres at 8/7c on Thanksgiving Day. It's followed by 'Tis the Season: A One Tree Hill Cast Reunion.
Poinsettias for Christmas: November 23 at 8/7c
Every Other Holiday: November 23 at 10/9c
Every Day Is Christmas: November 24 at 8/7c
Christmas Harmony: November 24 at 10/9c
Jingle Belle: November 25 at 8/7c
Christmas Perfection: November 24 at 10/9c
A Very Nutty Christmas: November 30 at 8/7c
A Twist of Christmas: December 1 at 8/7c
Love for Christmas: December 1 at 10/9c
The Christmas Pact: December 2 at 8/7c
A Star for Christmas: December 2 at 10/9c
Christmas Lost and Found: December 7 at 8/7c
Santa's Boots: December 8 at 8/7c
A Christmas in Tennessee: December 9 at 8/7c
Christmas Around the Corner: December 14 at 8/7c
Christmas Pen Pals: December 15 at 8/7c
Hometown Christmas: December 16 at 8/7c
A Christmas Kiss: December 21 at 8/7c
A Golden Christmas: December 22 at 8/7c
3 Holiday Tails: December 23 at 8/7c 
Christmas movies on Netflix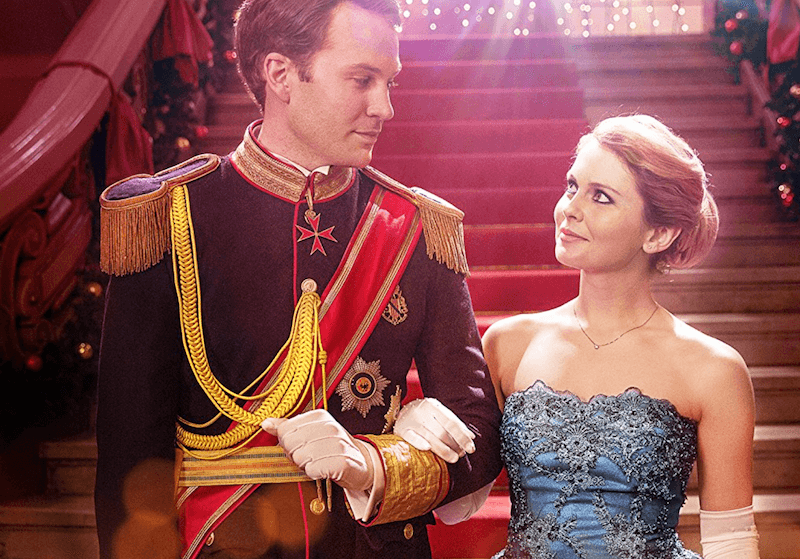 Lifetime and the Hallmark Channel might dominate the world of made-for-TV Christmas movies, but if you don't have cable, don't despair. Netflix is debuting four new original movies for 2018, so even cord-cutters can get in the seasonal spirit.
You can already stream three of Netflix's new holiday movies — The Holiday Calendar, The Princess Switch, and The Christmas Calendar. The fourth movie, A Christmas Prince: The Royal Wedding, premieres November 30. It's the sequel to last year's surprisingly popular Netflix movie A Christmas Prince.  
In addition to its new, original programming, Netflix has plenty of other romantic holiday movies to stream, including Love Actually. In addition to that holiday classic, check out these movies:
A Christmas Inheritance: This Netflix original came out last year, but it's still available to stream if you haven't seen it yet.
A Christmas Star: This 2017 British film features Pierce Brosnan and Liam Neeson
You Can't Fight Christmas: Opposites attract in this Christmas-themed romantic comedy with Brely James and Andra Fuller
Dear Santa: This Lifetime original movie is now streaming on Netflix
The Spirit of Christmas: A woman falls in love with a ghost in this 2015 movie, also a Lifetime original.
Christmas in the Smokies: A woman must fight to save her family's berry farm in this faith-based Christmas film.