Every Scandalous Detail From the New Prince Charles Biography
Prince Charles should be looking forward to finally taking the throne as the King of England. However, he might have to deal with a major scandal before any of that happens. The least beloved royal is gearing himself up for the release of a shocking new biography by Tom Bower. Set to be published in time for the birth of his new grandchild in March 2018, Rebel Prince: The Power, Passion and Defiance of Prince Charles is set to send the royals into a tailspin.
Bower claims to have interviewed over 120 people from Clarence House, Prince Charles' residence. He also says that the book, "reveals a royal household rife with intrigue and misconduct." Though the novel is not on the shelves just yet, there are many scandalous details from Prince Charles' life that we are sure will wind up on the pages.
The unpopular prince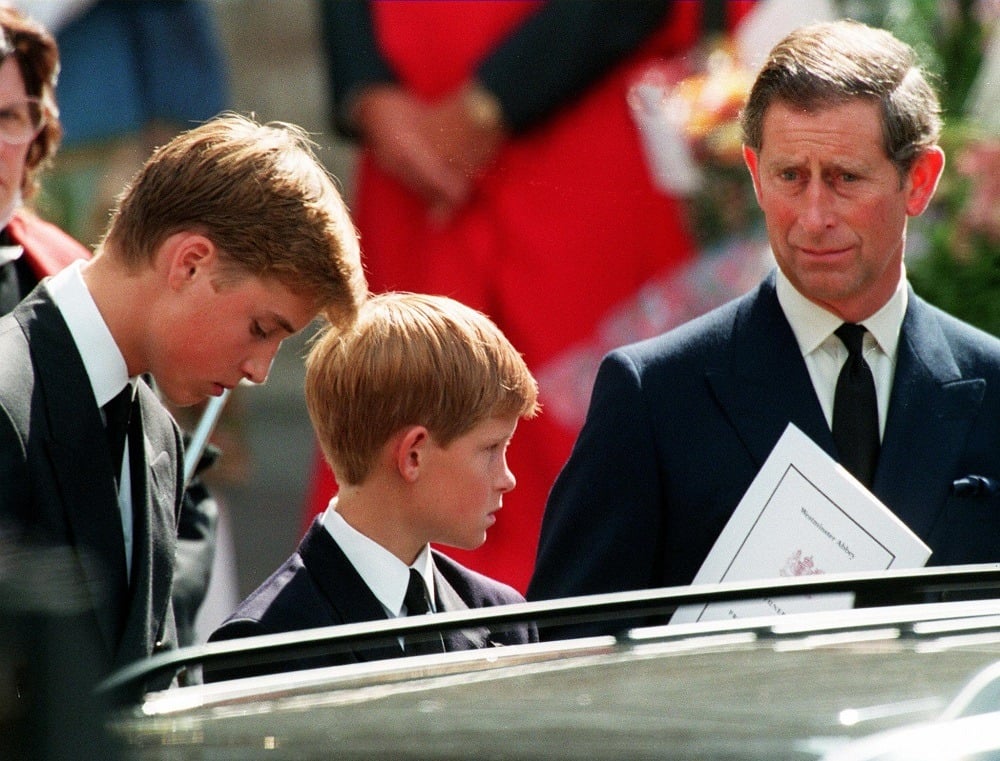 As much as Prince Charles' sons Prince Harry and Prince William are beloved in England, Prince Charles is not very popular. In fact, after the death of his ex-wife Princess Diana in 1997, the future king's popularity plummeted to a ghastly 4% (that's worse than Donald Trump).
Though his marriage to Camilla, Duchess of Cornwall in 2005 helped revamp his image some, most people won't be too thrilled when he finally takes the throne.
Next: Not king material 
A defiant king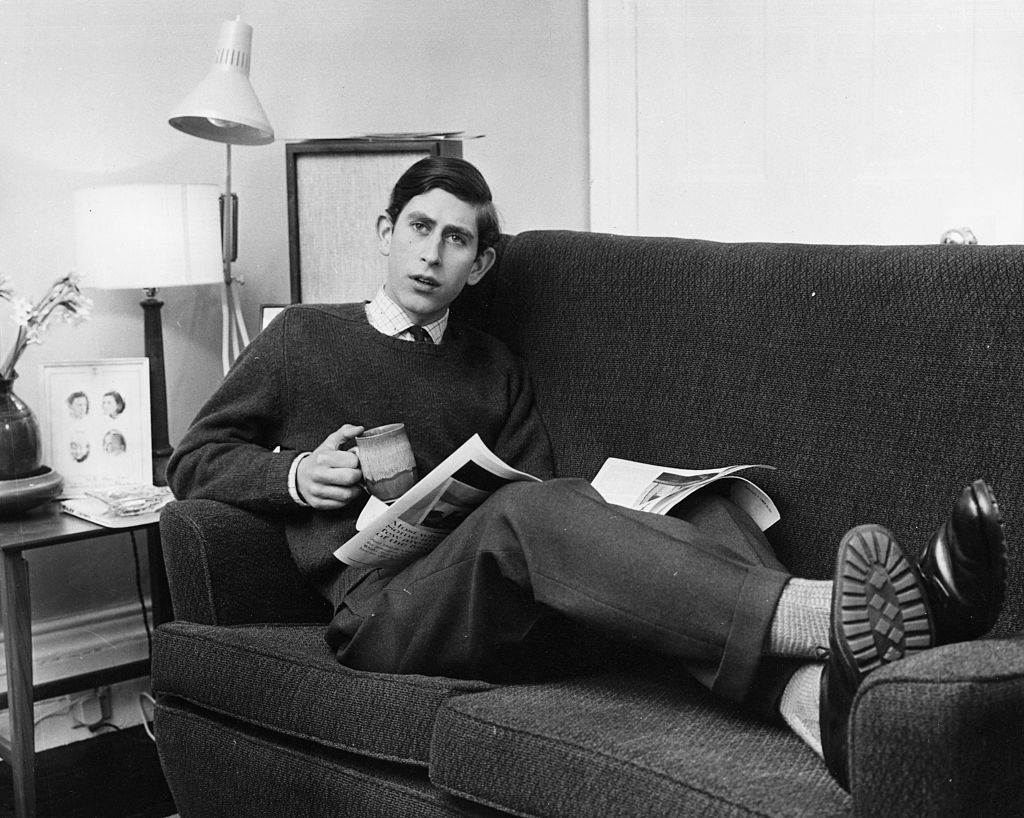 Living your life under a microscope is no easy feat for anyone, and like his sons, Prince Charles has spoken out about the disdain he feels for his impending title as king. From the time he was 3 years old, when his mother became queen, he had a "ghastly, inexorable dawning" about his impending prison.
According to Bower's book, Prince Charles spent many years refusing to conform to what a "king" should be.
Next: A sensitive man
A grating personality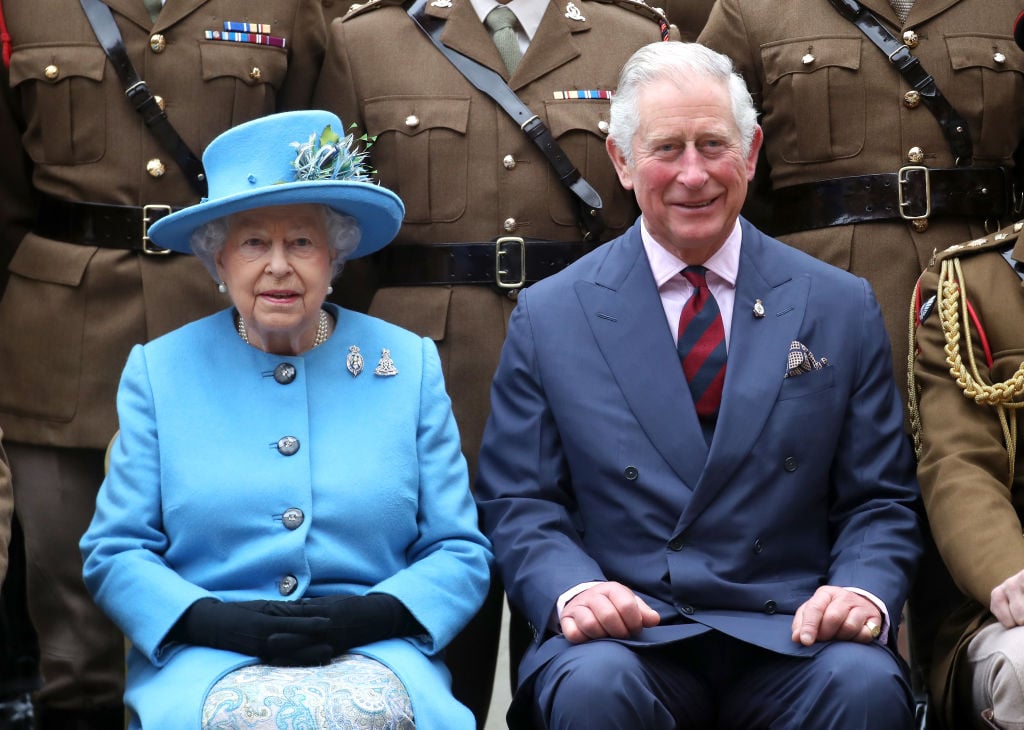 Since Bower has interviewed Prince Charles' employees from Clarence House, his book should share some deep insights on the prince's personality. However, American writer Sally Bedell Smith already gave us an inside look into Prince Charles with her book, Prince Charles: The Passions and Paradoxes of an Improbable Life.
She wrote that though he was far warmer than the tabloids would have us believe, he was also "keenly sensitive to violations of protocol, intolerant of opinions contrary to his own and horribly misled about the extent of his own talents."
Next: Desperate to be the people's prince 
Desperate for the public approval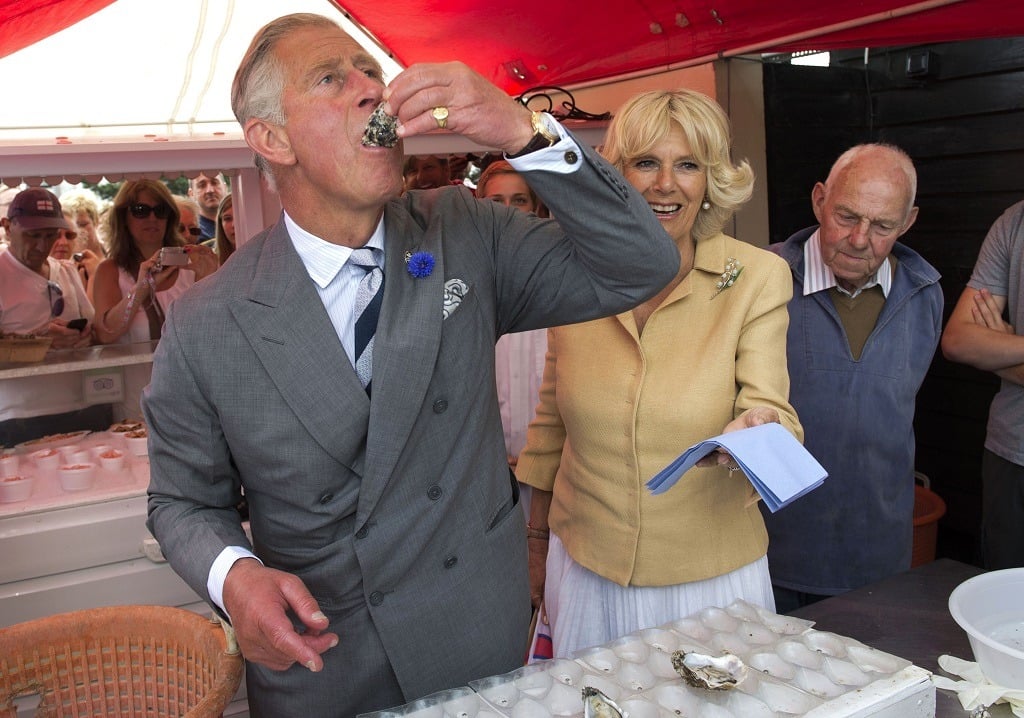 Unfortunately, Prince Charles lost the majority of the public approval some years ago. As Bower puts it, "Few heirs to the throne have suffered as much humiliation as Prince Charles."
Since his unpopularity has been such a long-standing issue, you would think that the prince would be used to scrutiny. after all,the queen certainly has developed nerves of steel. However, Bower argues that the Prince of Wales is desperate for approval. As Smith suggested in her book, the prince is "hopelessly thin-skinned . . . naïve and resentful."
Next: An unwanted union
A doomed marriage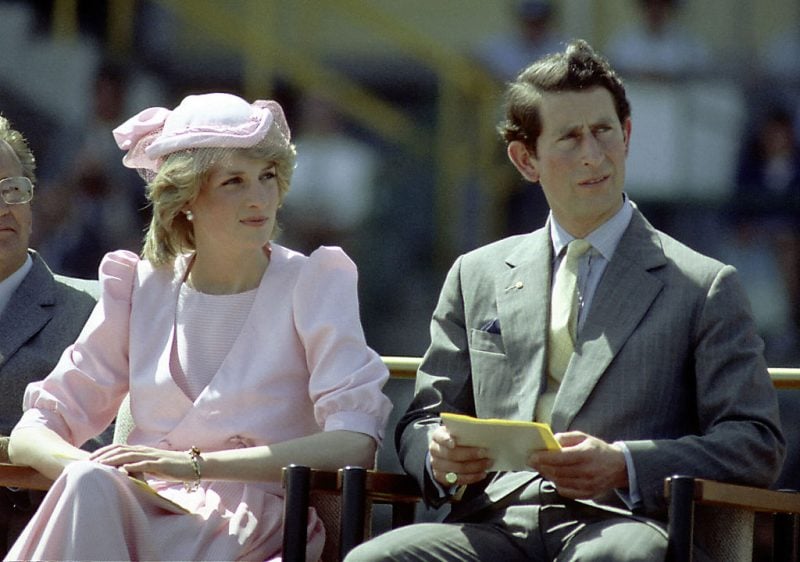 Prince Charles and Princess Diana's 15-year marriage was doomed from the beginning. The late princess was 12 years Prince Charles' junior, naive, and didn't really know what she was getting into. On the other hand, the Prince of Wales was in love with Camille Parker Bowles, and he even "wept in anguish" on the eve of his wedding.
Though we're sure the staff at Clarence house witnessed the prince's frustrations, he did not have to be forced down the aisle. In a letter, he wrote, "It was the right thing for this country and for my family."
Next: Dirty talk
Tampon-gate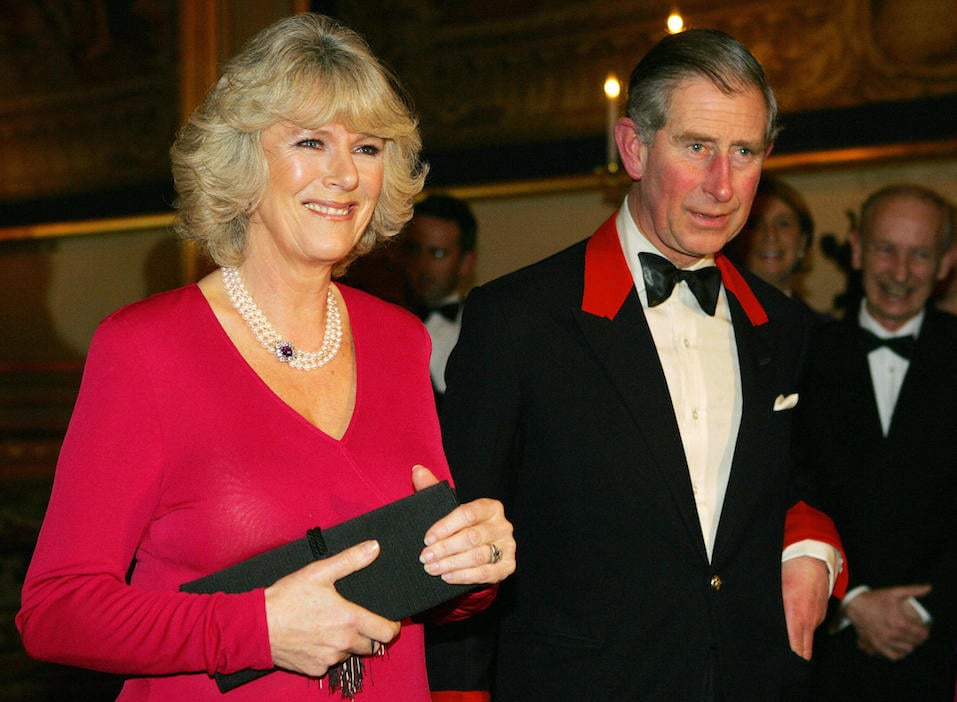 For several decades and before Princess Diana's death, we've known that Prince Charles and Duchess Camilla carried on an illicit affair when they were married to other people. In fact, the late princess discussed overhearing them talk to one another on the phone back in 1992.
The transcript was later made public.
Charles: "Oh god. I'll just live inside your trousers or something. It would be much easier!"
Camilla: (Laughs.) "What are you going to turn into, a pair of knickers?" (Both laugh). "Oh, you're going to come back as a pair of knickers."
Charles: "Or, God forbid, a Tampax. Just my luck!" (Laughs.)
Camilla: "You are a complete idiot!" (Laughs.) "Oh, what a wonderful idea!"
If Bower revisits that embarrassing conversation or has more details surrounding their affair, that would certainly be problematic for the future king and his wife.
Next: An idiot 
A twit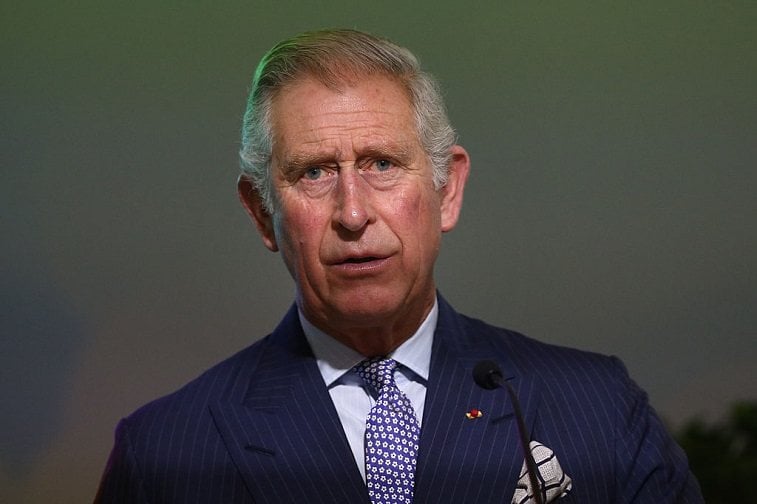 The British memory is quite long, and though Prince Charles has tried to rehabilitate his image over the last several years, he will always be juxtaposed against Prince Diana. In fact, in all types of British newspapers, both liberal and conservative, the elder prince is often referred to as "a prat, a twit, and an idiot."
A 2016 poll showed that 75% of Brits would prefer Prince William to succeed the queen instead. However, that's not how the monarchy works.
It will be interesting to see how Bower examines Prince Charles' crimpling unpopularity.
Next: A lush toilet seat 
Living lavishly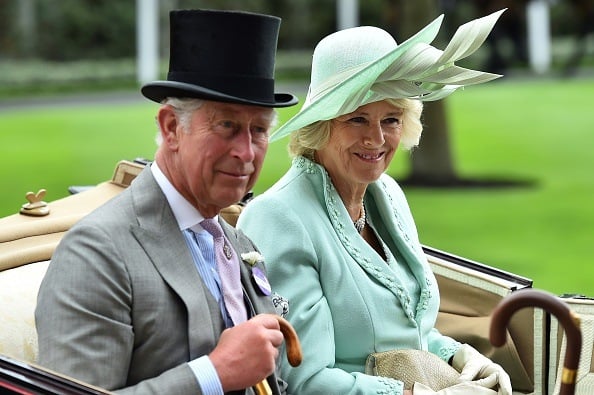 The British crown is collectively worth an astounding $500 million. However, despite their riches, the royals tend to present themselves as posh but approachable, especially Prince William, Duchess Kate Middleton, Prince Harry, and Meghan Markle.  However, if the rumors are true, Prince Charles doesn't share the same sentiment for being understated.
We will wait to see if Bower's book confirms these details but, according to Smith, the prince "travels with a white leather toilet seat, and pitches a fit when he's forced to fly first class rather than in a private jet."
Next: Choosing sides 
Getting political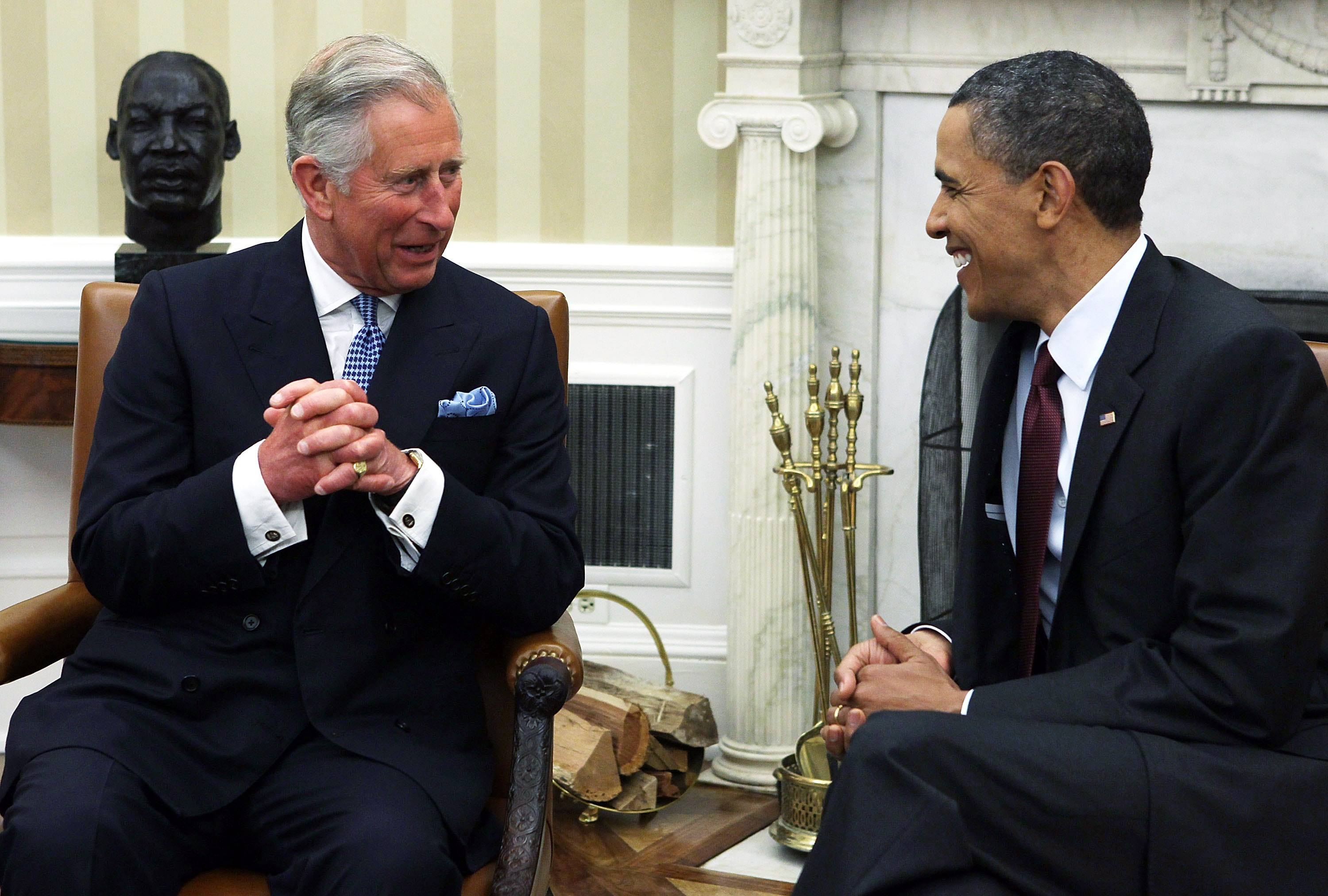 The British monarchy reigns, but it does not rule. In fact, as royals, the Windsors are not permitted to vote or talk about politics. Obviously, Prince Charles has spit in the face of that, which probably references some of the misconduct that Bower discusses in his book.
From 2004 to 2005, the prince sent letters to ministers in seven U.K. government departments; they were called "the Black spider memos." Though the royals tried to cover it up, the prince was obviously lobbying at the highest possible level which is a massive no-no.
Next: Not paying his dues 
Tax scandals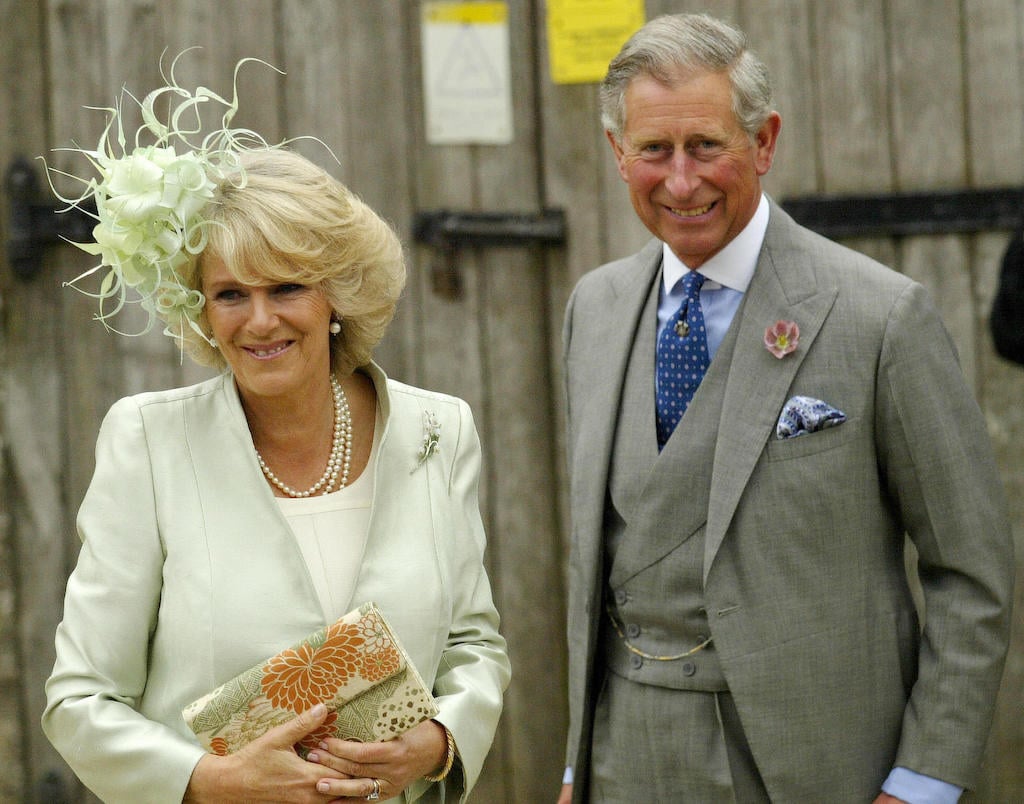 Prince Charles grew up with the finer things in life, and he's not trying to give that up. Though he receives an income from the Duchy of Cornwall, which also provides funds for his sons and their families' royals duties, he is still required to pay taxes on his income.
Apparently, like anyone else, the prince isn't too fond of giving the government back his money. In November 2017, documents leaked that suggested that Prince Charles was storing funds in a secret offshore investment he made in a Bermuda-registered firm run by one of his friends. Though it wasn't "illegal" per say, the move was still called "a serious conflict."
Next: The climate change drama 
The Paradise Papers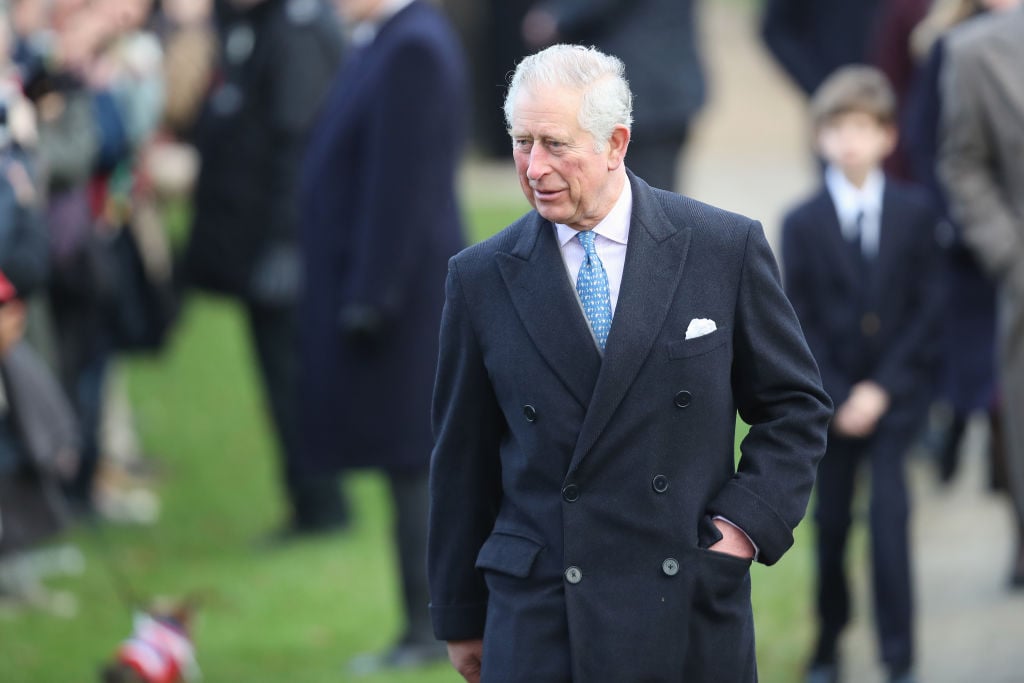 The Prince of Wales also got into a bit of a pickle because of some climate change agreements. In 2007, The Paradise Papers revealed that the prince had invested in Sustainable Forestry Management Ltd (SFM) which was set up to tackle global warming. However, two agreements hampered SFM's progress. Though no one knew he was an investor at the time, the prince made some speeches criticizing the agreements.
Despite his campaign, the agreements never changed, but the Duchy of Cornwall was able to sell its shares of SFM for triple what they purchased for them, so it wasn't a good look for the crown at all.
Next: "The Boy Wonder"
Nagging self-doubt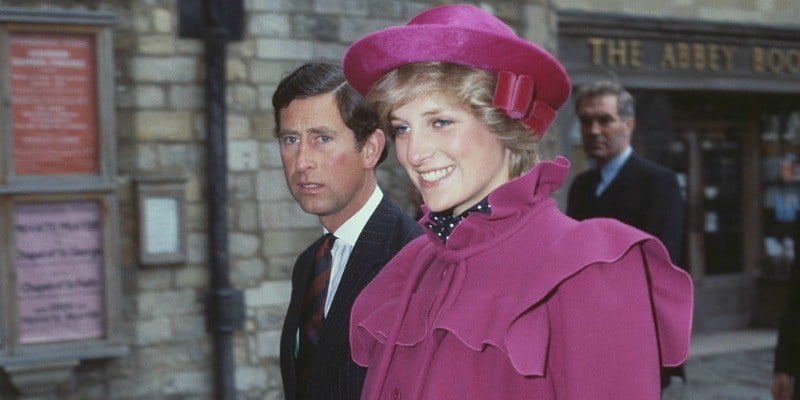 Despite his character flaws, Prince Charles is a hard worker who has a deep and genuine concern for the disadvantaged. Unfortunately, his less than stellar reputation in the press and his own personal misgivings have led to nagging self-doubt for the prince.
When he was married to Princess Diana, the Prince of Wales' character flaws were amplified. Apparently, the late princess would call him "the Great White Hope" and "the Boy Wonder." She also informed him that he would never be king and that he looked absurd in his medals.
Next: Making noise 
Alarming activism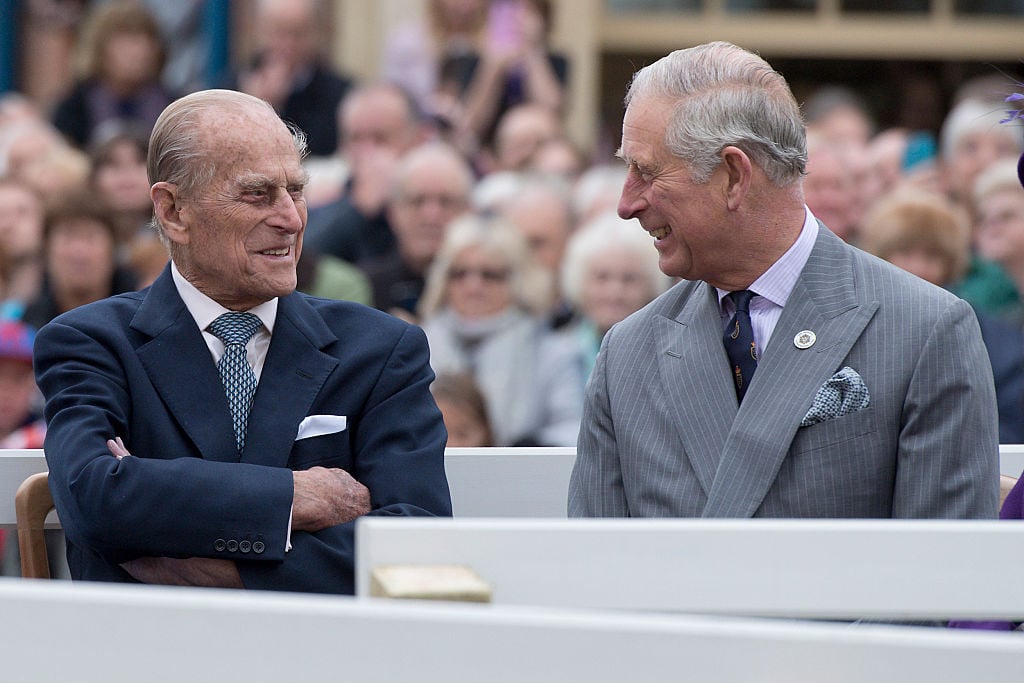 Prince Charles has been known to express how he feels about certain issues, something that has differed greatly from his mother. In fact, his meddling has gotten so bad that past Prime Ministers, including Margaret Thatcher and Tony Blair, have complained about him.
Instead of changing his ways, the Prince of Wales has stated, "You call it meddling. I would call it mobilizing, actually."
He also has expressed that he plans to continue speaking out once he becomes king.
Next: The end of the monarchy 
A constitutional crisis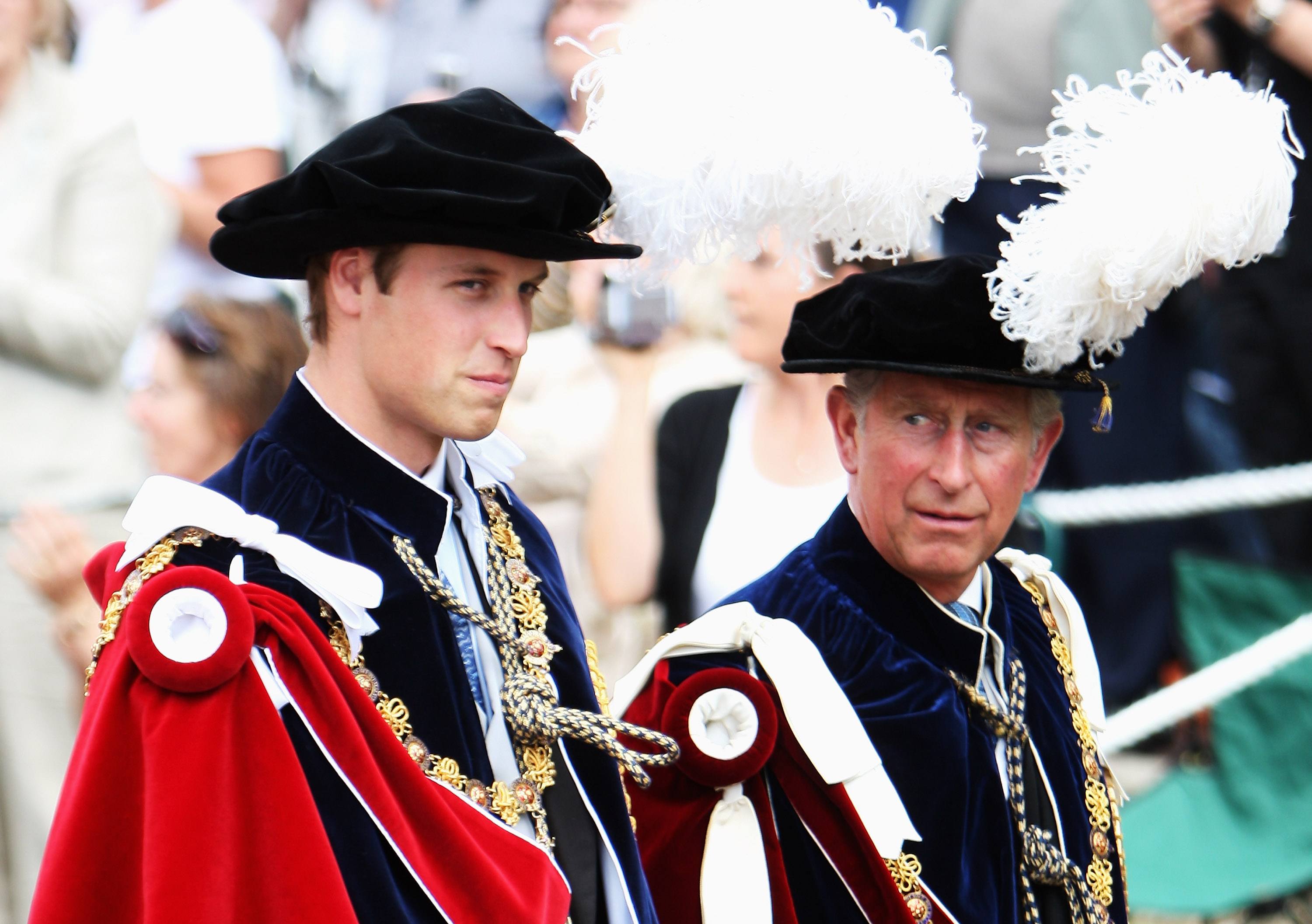 With so much at stake and so many scandals under his belt, whenever Prince Charles does take the throne, there are whispers that he might abdicate and pass the crown to his eldest son, Prince William. If he does do that, it may very well cause a constitutional crisis.
It sounds like a long-shot to us, especially since Prince Charles has been waiting to be king for a zillion years at this point, but if Bower's book has any details about what we may see in the future, we're desperate to know.
Next: Spilling the tea
The juiciest secrets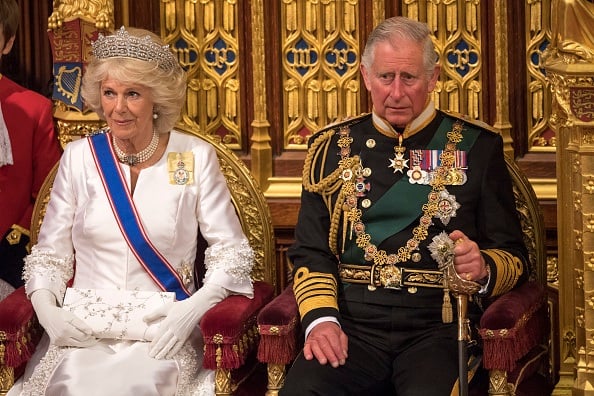 Though we already know more about the royals than they probably would like us to, Bower claims that his book will be stuffed full of  "very new, untold information."
He said, "There are a lot of revelations. I was amazed how much new material there was. It's got a lot of very, very new, untold information." We're not sure how much more scandalous things could get for Prince Charles, but if Bower is correct, this new book might just knock the future king off of his throne.
For now, royal insiders are said to be extremely skeptical about the new and explosive information that Bower claims to have. Only time will tell.
Follow Aramide Tinubu on Twitter @midnightrami.
Read more: Royal Pet Peeves: The 1 Word Queen Elizabeth Won't Ever Use and Other Things She Can't Stand
Check out The Cheat Sheet on Facebook!