Every Single Thing Amy Schumer Has Ever Said About Marriage
Amy Schumer is officially off the market. The comedian shocked the world when she secretly tied the knot with chef Chris Fischer in front of her family and some of her celebrity friends in Malibu. Most of us were stunned by the news because Schumer and Fisher just became Instagram official three days before their nuptials.
Still, Schumer obviously knows what she's doing because she's always been open about love and her thoughts on marriage. Here are the best things that she's said on the subject.
A hope and a dream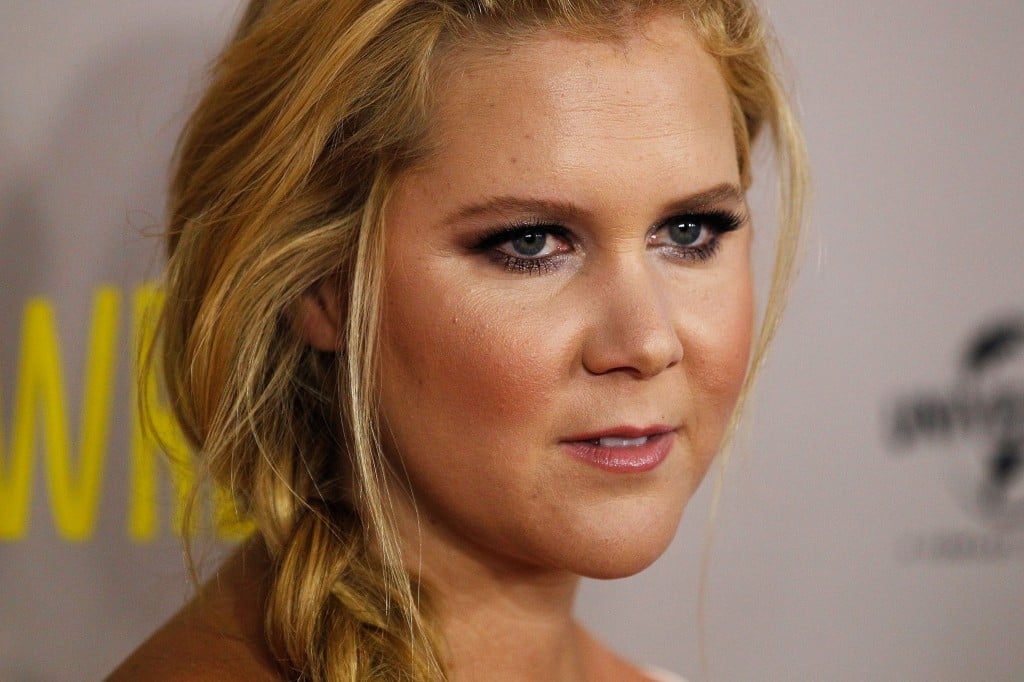 Though the Trainwreck actress is obviously focused on her career, she has also been vocal about her aspirations for marriage and a family.
During a 2017 interview with Howard Stern, she explained, "We are talking about today. I love the idea of committing to someone and making that choice, and I want to have a family."
Next: Settling down 
The right time to settle down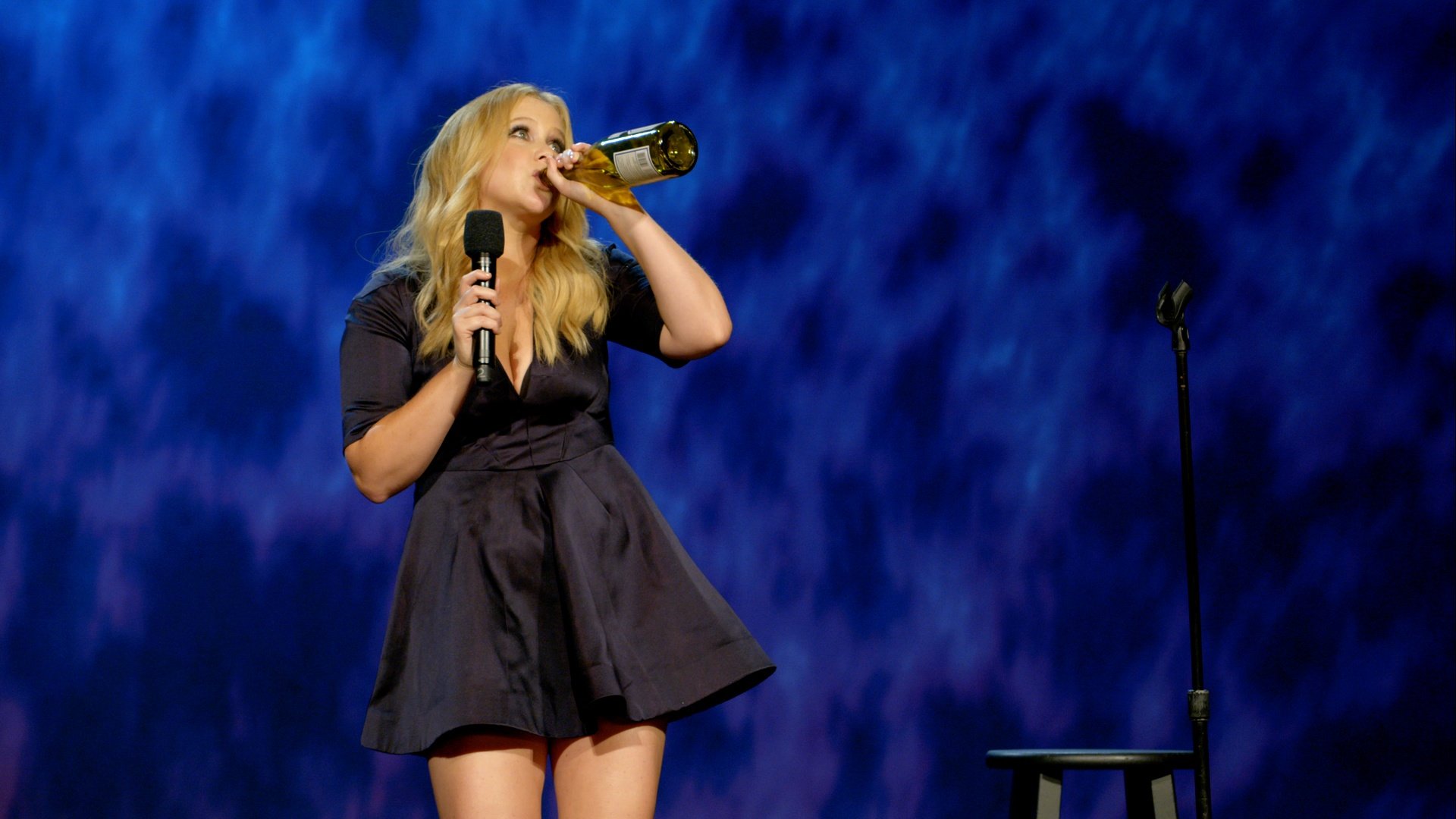 Though Schumer obviously loved the idea of love, she's a comedian, so she also has a sense of humor about marriage. After all, once you reach a certain age, it can seem like everyone around you is rushing to the altar with whoever happens to be hanging around them at the time.
Schumer previously quipped, "All my friends are getting married. I guess I'm just at that age where people give up."
Next: Diving in head first 
On being fearless with love
Relationships and love can certainly feel scary, and they definitely require taking a leap of faith. However, Schumer has always been determined to dive into relationships head first– just like she approaches comedy.
The Snatched actress explained, "I will speak and share and f*** and love and I will never apologize to the frightened millions who resent that they never had it in them to do it."
Next: A terrifying thing 
The scariest thing in the world
Once you let love in, you can't expect your fears about giving your heart to another person to simply vanish.
The Inside Amy Schumer creator explained to Marie Claire, "Being in love is the scariest thing in the world. You want to f—— cry and scream. I can't handle it.
Next: Not falling for fairytales  
Being realistic about fairytales
Just like many of us, The Girl With the Lower Back Tattoo author has always been enamored with the idea of love. However, she's also tried to keep a realistic perspective when it comes to love, marriage, and relationships.
During an interview with Indiewire, Schumer explained,
I was falling in love when I wrote Trainwreck, was scared out of my mind and wasn't even enjoying it. I was feeling sick all the time. It's like being on drugs. It's not even fun falling in love. You don't remember it until you're going through it and then you're like, 'why did I ever want to be in love? It kind of sucks. … It was really hard, but it was good, it was overwhelming. … I love love, and I'm very hopeful and was raised on all the fairy tales everyone else had. I just noted that everyone's mom was dead and real princesses get beheaded so I just have a more realistic take on it.
Next: Going for it
Embracing marriage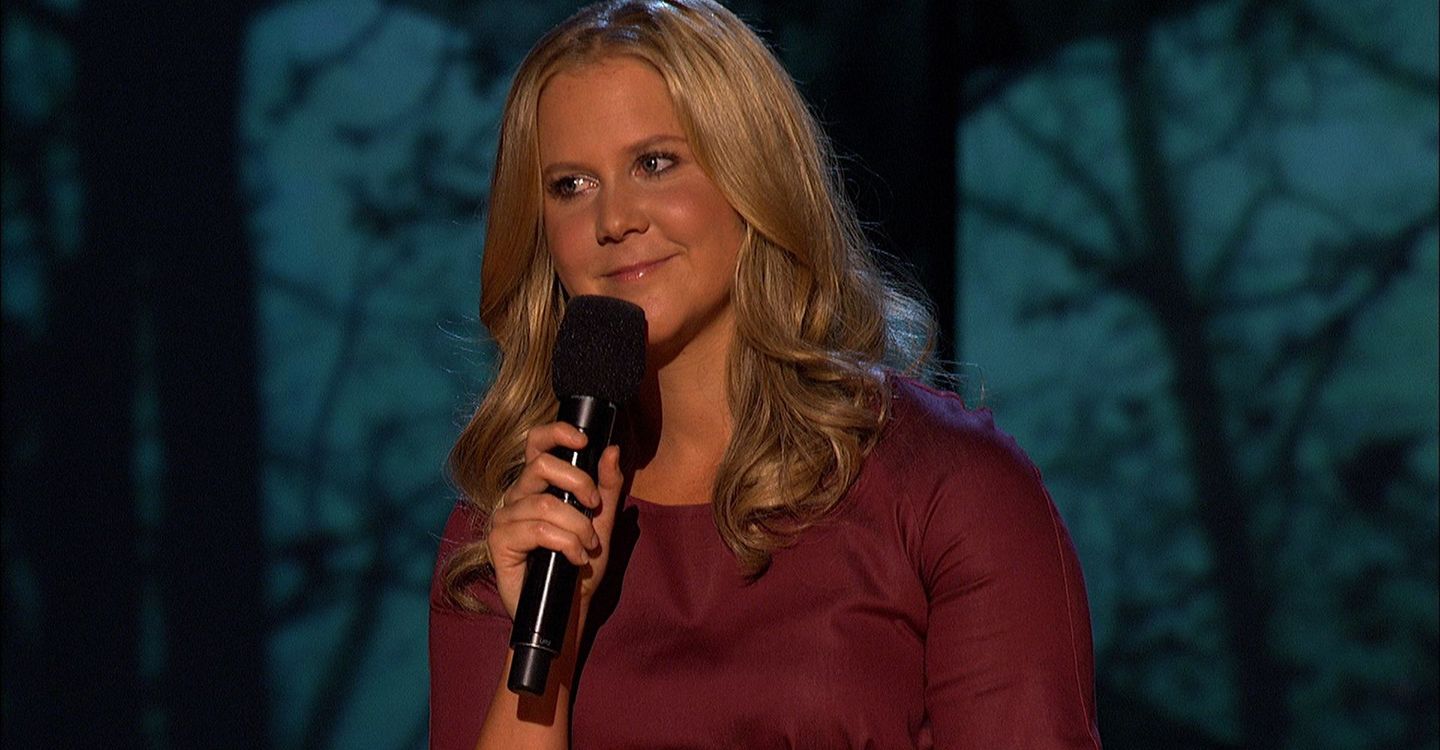 For anyone, and especially if you're a celebrity who must deal with your life being thrust into the public eye, the idea of legally binding yourself to another human being can make you want to run for the hills. After all, we never know what the future may hold.
Schumer has been open about her mixed-feelings regarding marriage. In her book, she wrote:
I'm sure in the past I've said marriage is stupid. Marriage makes someone sign a contract promising something they really can't deliver. I'm sure I will again say marriage is dumb. But I can also imagine why it could be lovely. There's something beautiful about truly being there for another person.
Next: Loving yourself 
Self-love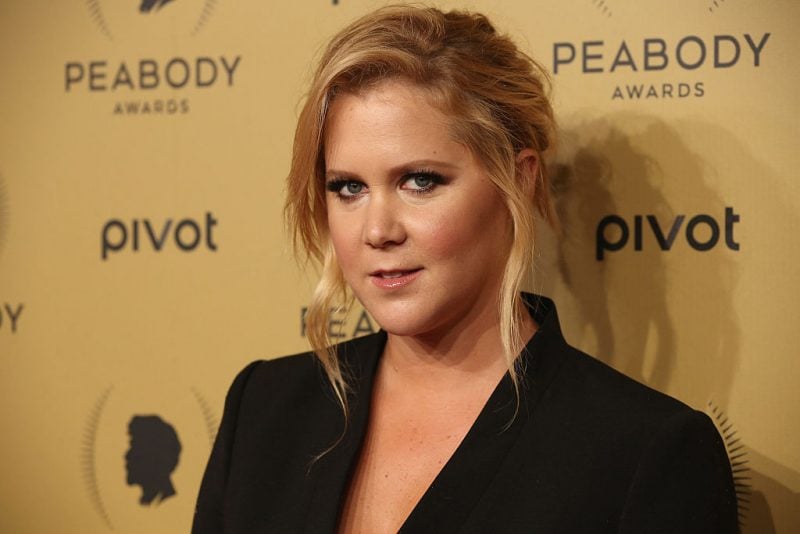 Any relationship expert will tell you that you can't be in a healthy relationship until you know your own self-worth, and Schumer would agree. In her memoir, The Girl With the Lower Back Tattoo, she said,
Love yourself! You don't need a man or a boy or a self-proclaimed love expert to tell you what you're worth. Your power comes from who you are and what you do! You don't need all that noise, that constant hum in the background telling you whether or not you're good enough. All you need is you, your friends, and your family. And you will find the right person for you, if that's what you want – the one who respects your strength and beauty.
Follow Aramide on Twitter @midnightrami.
Check out The Cheat Sheet on Facebook!