Every Single Thing Princess Eugenie Does Each Day
Though she is ninth in line for the crown, Princess Eugenie of York has spent her entire life in the spotlight. As a member of the British Royal Family and with parents who have had a tumultuous relationship, Prince Eugenie has had to learn to weather the storm of tabloids and critiques. Though the princess has managed to carve a life out for herself outside of the crown, she's still present at family events and other major royal ceremonies each year.
Now, Princess Eugenie is getting her chance in the royal spotlight. The art-gallery director is set to marry her longtime beau, a wine merchant, Jack Brooksbank on Oct. 12, 2018. With all of the grand details about their big day swirling around, including a massive guest list and a carnival-themed party, we took an inside look into what the princess does each day.
1. 6:45 a.m.: An early wake-up call
The princess lives in London with her fiancé Jack Brooksbank, and she is an early riser because she likes to work out before work. Princess Eugenie typically wakes up around 6:45 a.m. during the week so that she can start exercising by 7 a.m. In those 15 minutes before heading to the park, she typically scrolls through her emails to get a head start on the day.
Once she's actually working out, her routine varies by the day. She told Harper's Bazaar, "I go to the park from 7 to 8. I do circuits, which I love because they're quick: burpees, squat jumps, lunges, the whole lot. It's much better, as I can't run for a long time."
Sometimes she'll head to the woman's gym, Grace Belgravia with her bestie if she wants to switch things up.
Next: Chatting with both of her Jacks 
2. 8:15 a.m.: Facing the day head on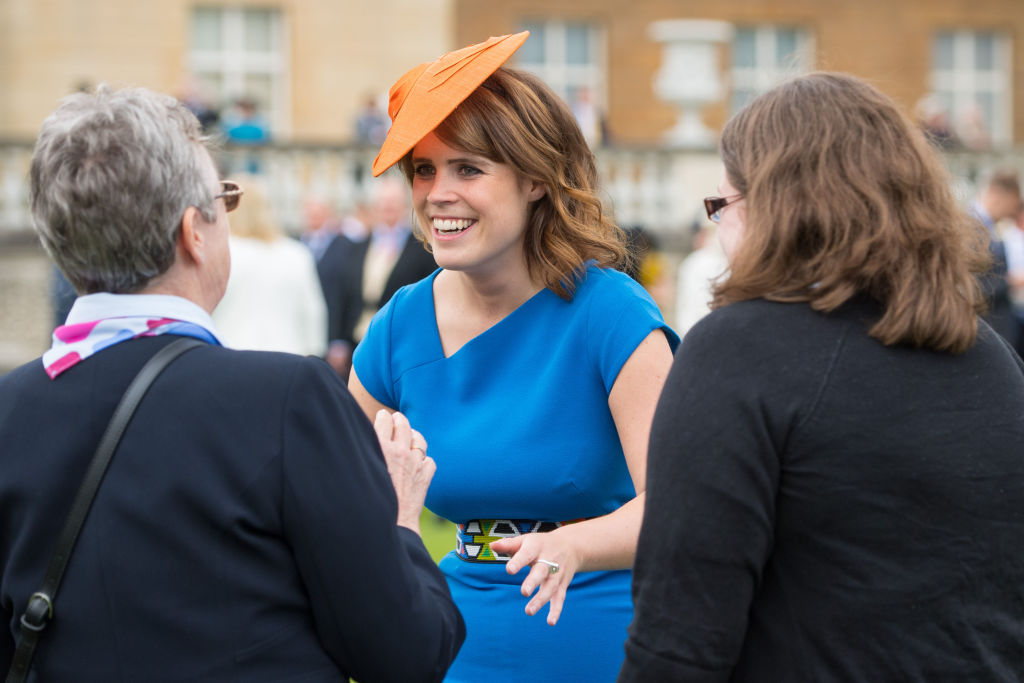 Princess Eugenie like many of us isn't exactly the most vocal person in the morning. If she doesn't get the chance to speak with her mother Sarah, Duchess of York, or Brooksbank, then she might have some small talk with her dog, who also happens to be named Jack.
After her workout, the princess focuses on getting showered, dressed, and out of the door.
Next: A working woman's wardrobe 
3. 8:45 a.m.: A time-saving hack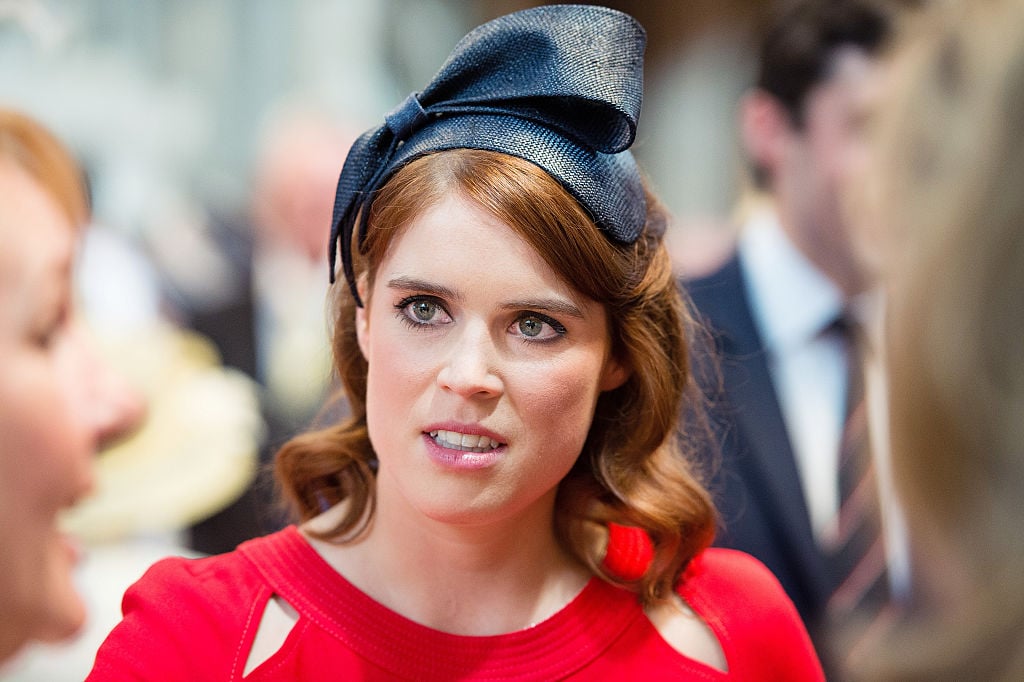 By 8:45 a.m., the princess is in the car on her way to work in time for her 9:00 a.m. start time. She usually wears a dress and boots, though she's started to wear heels more often in the past few years. She explained to Harper's Bazaar, "I've started wearing high heels, which is so grown-up. But they're painful by the end of the day. I look at people wearing heels in movies, and I'm like, "How do they do that?" Most days, she settles for her ankle boots.
To save time in the morning Princess Eugenie has mastered doing her makeup in the car, a life hack many of us indulge in.
Next: A job in the art world. 
4. 9:00 a.m.: Hauser & Wirth
Since 2015, Princess Eugenie has worked as the assistant art-director at Hauser & Wirth, an art gallery in London. The gallery also has locations in n L.A., New York, Somerset in the U.K., and Zurich. Princess Eugenie explained, "Part of my job is planning special projects, supporting the artists in the gallery and managing events. We work with many artists and estates around the world. We have been working with some of our artists from the time the gallery was founded almost 25 years ago, like Pipilotti Rist. I've loved art since I was very little. I knew I definitely wouldn't be a painter [laughs], but I knew this was the industry for me."
The princess' favorite artist of all time is Basquiat.
Next: Time to dive into some news
5. 11:00 a.m.: Keeping up with the world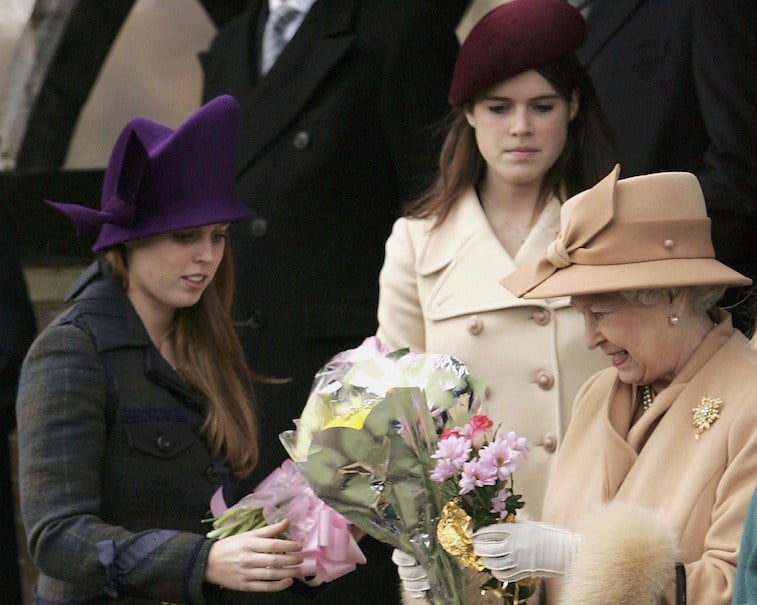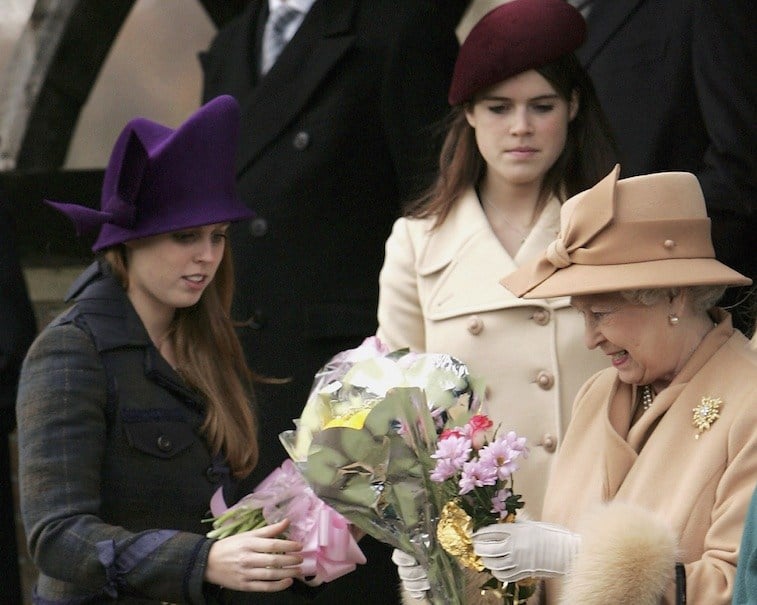 Like many of us, Princess Eugenie takes the time out of her morning for a quick news and social media prowl. She's actually the first royal family member with a personal Instagram account. She reads, The New York Times arts section, Artnet, the Finacial Times, and Contemporary Art Daily online.
She also follows, Christie's, Sotheby's, and Klaus Biesenbach from MoMA PS1 on Instagram to keep abreast of what's happening in the art world.
Next: What's for lunch?
6. 1:00 p.m.: Lunch and some fresh air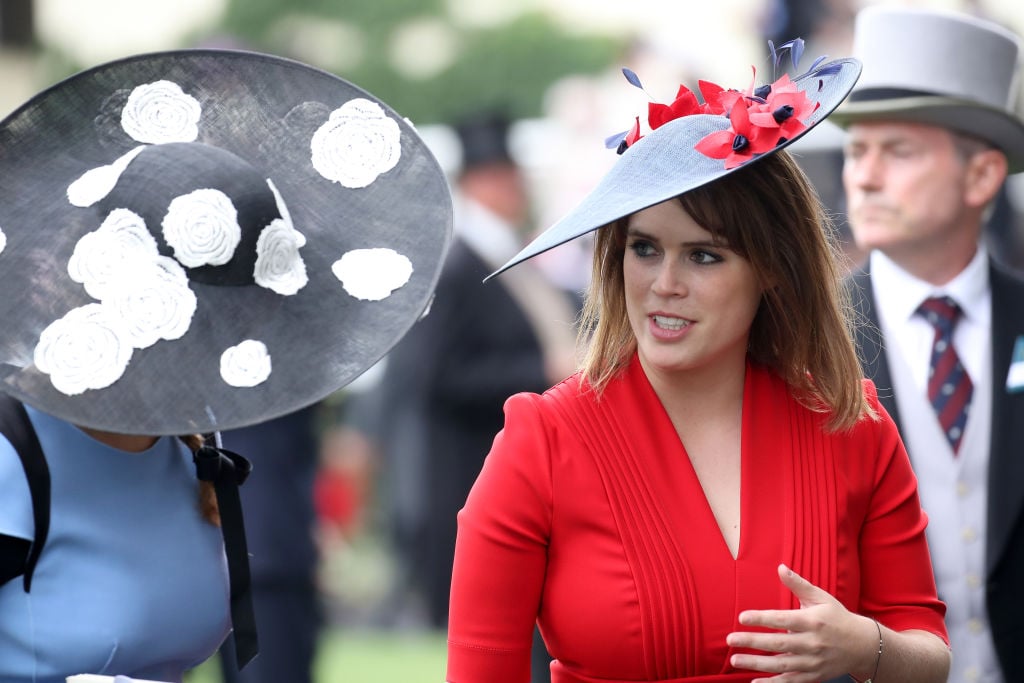 The princess is a creature of habit, so more often then not she gets her lunch at Detox Kitchen which is a short walk from work, but she makes it a point not to eat at her desk. For Princess Eugenie, getting fresh air is essential. During the workday, her beverages of choice are green tea, coffee, Diet Coke, and fizzy water.
Next: Plans and preparation 
7. 3:00 p.m.: Meetings galore
Just because she is royal doesn't mean Princess Eugenie can skip out on dreaded work meetings. In fact, her afternoons at Hauser & Wirth are typically filled with meetings where she and her team discuss plans for events in both the U.K. and the U.S.
Next: Stepping into her royal role. 
8. 5:00 p.m.: Royal duties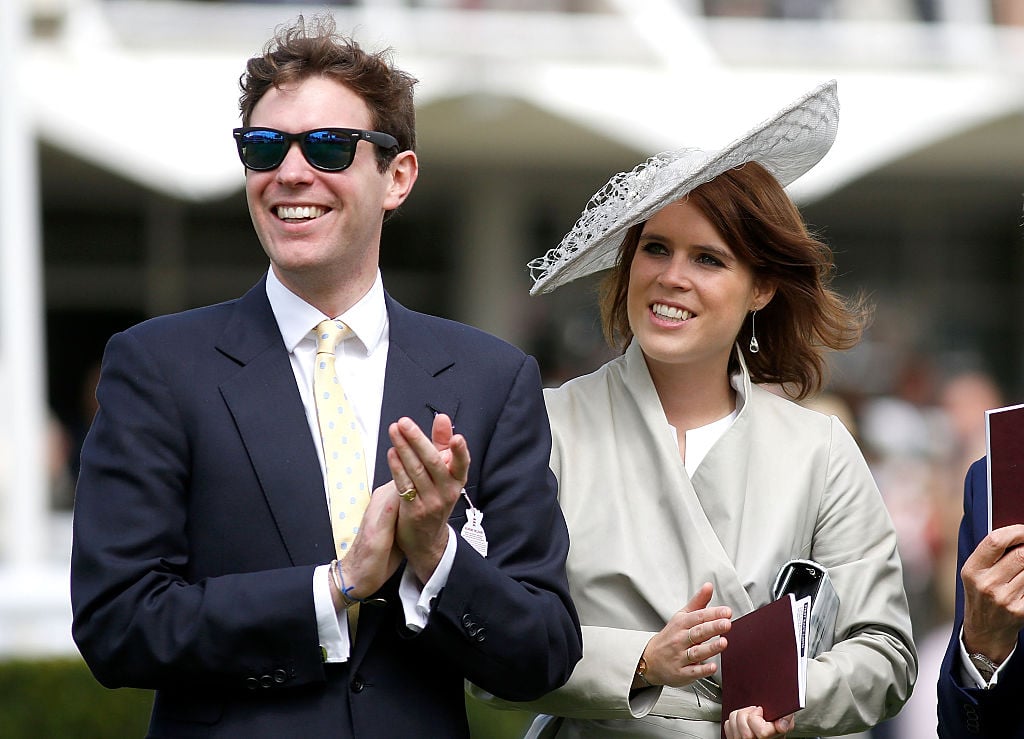 Though Princess Eugenie finishes up at Hauser & Wirth at 5:00 p.m. each day, her day is far from done. She revealed to Harper's Bazaar, "I often have engagements related to my family or a charity I support. Hauser & Wirth is very accommodating and understanding of my sense of duty. So I'll work until 5 P.M., then leave to do the engagement. My sister, Bea, and I have charities we're patrons of. We also try to support Granny and Grandpa in any way we can because that is what family is for."
Next: Dressing to impress
9. 6:00 p.m.: A quick change
When you're royal, you can't exactly slum it and wear your work clothes to events. Luckily, the princess loves to play dress up. Some of her favorite looks are a green Sandro dress that she wore to her grandmother's 90th birthday parade or re-wearing, a red Eponine dress that she wore for the queen's 90th-birthday service at St. Paul's.
Next: Various after work obligations 
10: 7:00 p.m.: Events and charities
Though she often joins her older sister, Princess Beatrice at various event and charities, Princess Eugenie also has a few that are near and dear to her heart. She has been working with the Anti-Slavery Collective, a collective she founded in 2017 to combat modern-day slavery.
She is also an Ambassador for Project 0 whose aim is to restore and protect the oceans. The princess is clearly a busy lady.
Next: Dinner in or out
11: 8:00 p.m.: Dinner time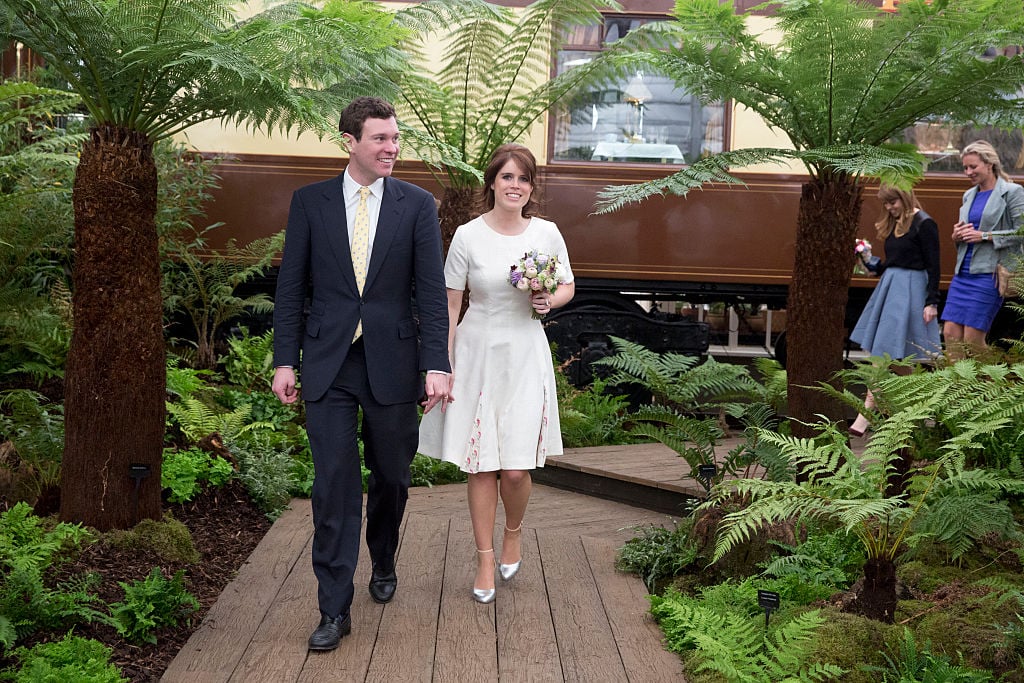 The princess is a foodie, and she loves to eat out with her friends or Brooksbank whenever possible. She revealed to Harper's Bazaar, "Two of my favorite restaurants in London are Bocca di Lupo and the Palomar in Soho. For dinner, when I'm good, I cook my own food. When I'm really bad, it's Basilico pizza. My favorite drink is vodka soda with loads of lime. Can't beat that."
Next: Catching up
12. 9:30 p.m: A moment for family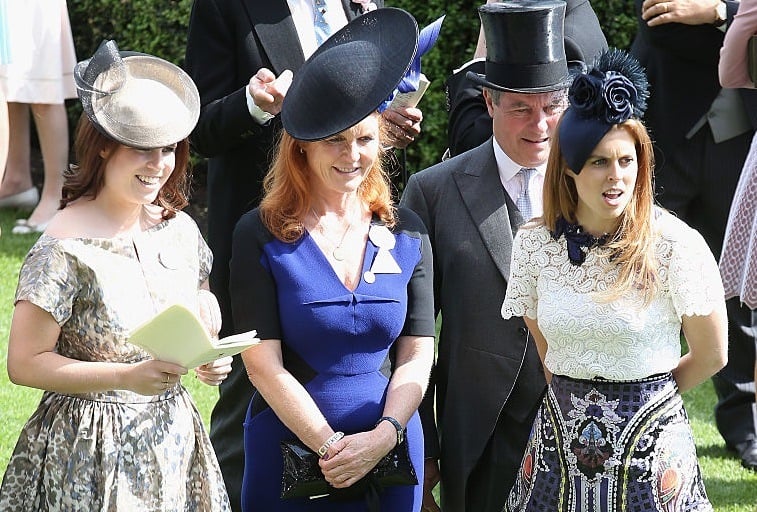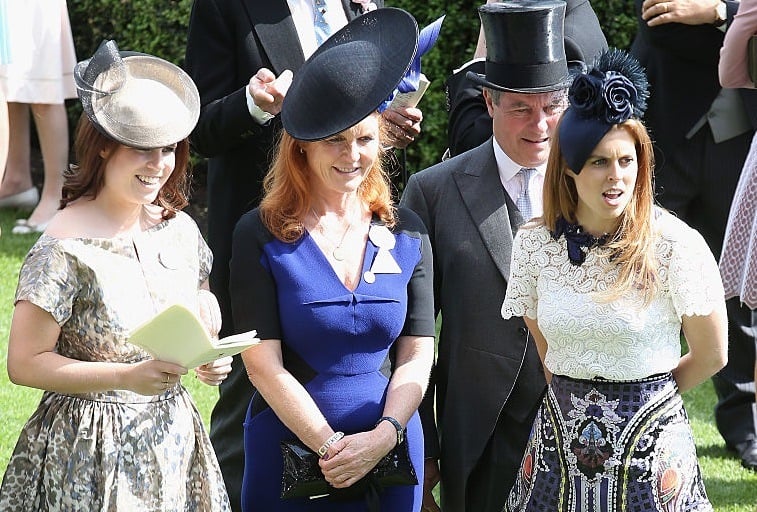 Though everyone is super busy, the princess tries to take a minute in the evening to catch up with her parents Prince Andrew and Sarah, Duchess of York whom she calls, Papa and Mumsey and her big sister, Princess Beatrice. Her bedroom is full of photos her parents have taken.
We're not sure when the princess even had time to plan her wedding, but it seems like her mother was very instrumental.
Next: Guilty pleasures 
13. 10:00 p.m.: Relaxation time
When she doesn't have an art gallery, charity, or royal event, Princess Eugenie uses her evenings to unwind, Though she's no fan of reality TV she loves Outlander, How to Get Away with Murder, Game of Thrones and The Walking Dead. Of course, a girl has to have her snacks when she's watching TV.
The princess adores fries (or chips as the Brits call them), Diet cokes, and cashew nuts with mustard.
Next: The last bit of the day
14. 11:00 p.m.: Winding down
When the princess is done catching up with her loved ones and playing with her dogs, she begins her nighttime routine which always includes, Jo Malone Eucalyptus & Mint cleanser and preparing for the work day ahead of her.
Also, don't think that she lives in a pristine castle. Princess Eugenie described, "I've got a lot of art that needs to be put on the walls. And there are shoes everywhere."
Next: A late Bedtime
15. Midnight: Bedtime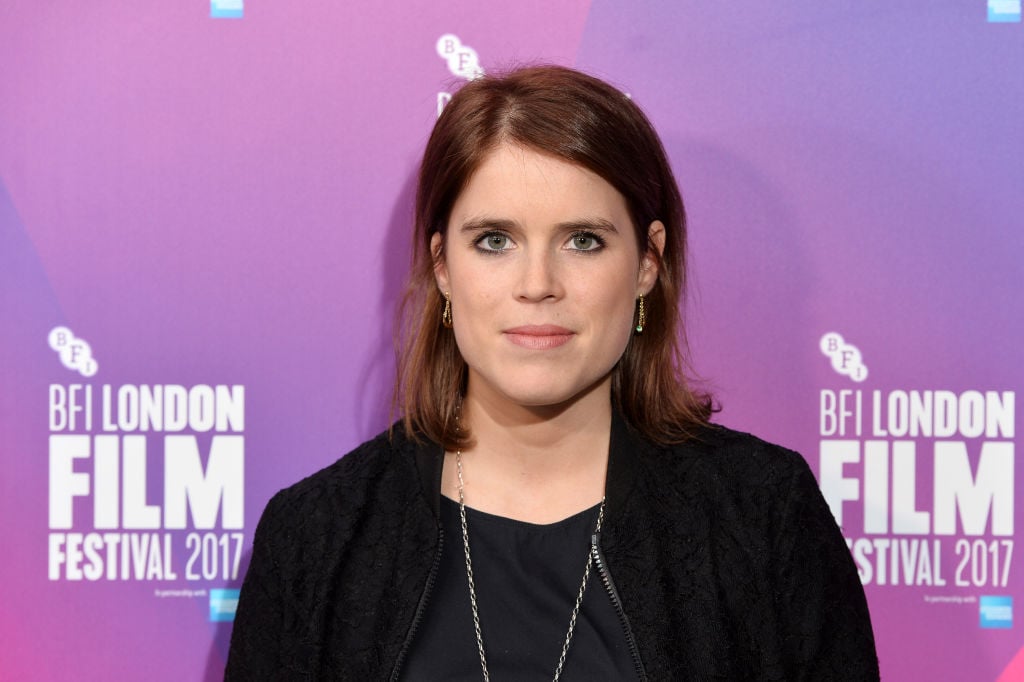 Going to bed at midnight and getting up before 7:00 a.m. doesn't exactly mean that Princess Eugenie gets a ton of sleep, but she has a lot to squeeze into a 24-hour period. You might also be shocked to know that the princess was born with scoliosis and had an operation when she was 12.
She has several metal rods in her back that allow her to keep standing straight. Clearly, she's not going to let anything defeat her.