Every Time Khloe Kardashian Has Been Called Out For Her Photoshop Fails?
Khloe Kardashian just can't seem to catch a break when it comes to her photos.
The reality star is currently receiving a ton of heat for her apparent Photoshop fail on her most recent Instagram post.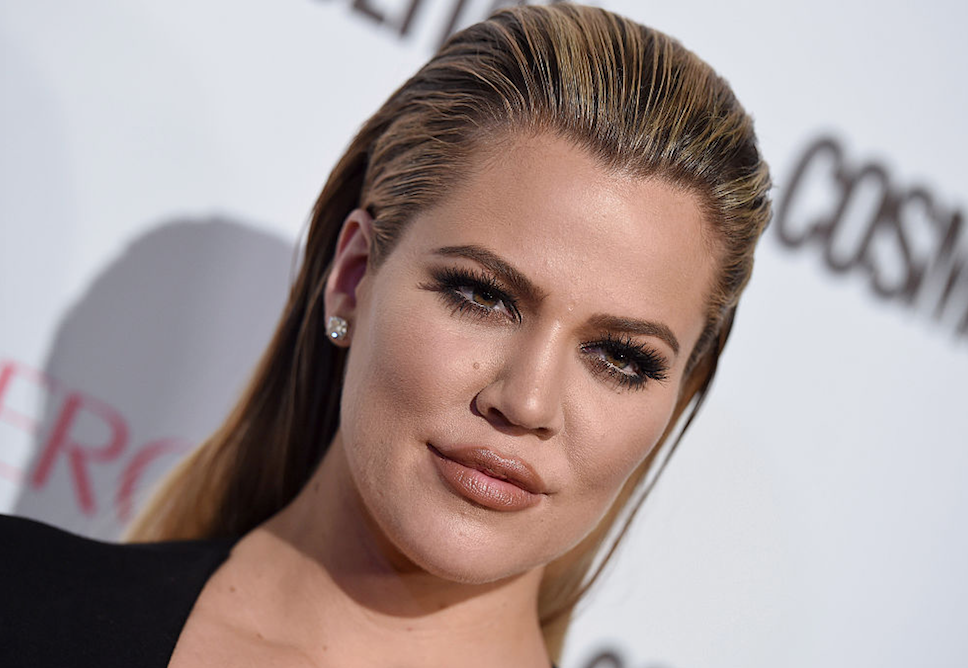 Just like her sisters, Kardashian has had her fair photoshop fails but that does not stop her from making sure she looks perfect in every single photo.
While Khloe Kardashian continues to alter her appearance in photos, fans will continue to catch every one of the reality star's failed attempts.
Her 14 finger mishap
With so many photoshop fails under her belt, you'd think Khloe Kardashian would learn by now.
Her latest photo mishap happened pretty recently in some shots she posted to Instagram.
The photos were from when Khloe Kardashian attended Diana Ross' 75th birthday party and showed off her curves in a beautiful gold dress.
Even though Kardashian looked absolutely gorgeous, fans zoned into certain areas of her body and noticed something weird was going on with her hands.
Fans began pointing out that instead of her having 10 fingers, Khloe gave herself 14.
"Please take a close look at both her hands and tell me I'm not the only one that sees the bad photo shopping ?????," one person commented. "Girl has 14 fingers," another person added.
By the looks of this, we can guess Khloe Kardashian was trying to slim down her leg but accidentally pulled at her hand, which resulted in giving herself four extra fingers.
Khloe's the queen of hand editing
This wouldn't the first time Khloe Kardashian has been called out for altering her hands.
Back in February, the reality star got dragged on social media for allegedly photoshopping her hand.
In the photo, Kardashian can be seen leaning forward and grabbing her platinum hair with her left hand trying to push it out of her face.
Though the photo comes across as a normal Kardashian glamour shot, fans quickly noticed that her thumb was blurred so much, it looked as though she had two.
"Do I see two thumbs???" one fan wrote.
Another fan commented, "I didn't even notice but now that it was brought to my attention it does look insane."
Even though many of the comments under the photo were people critiquing Kardashian's photoshopping skills, the reality star did not let those comments get the better of her.
When a fan asked her what she would do if photo editing apps disappeared forever, Khloe had he best response to her haters.
"Would you? Sometimes I wonder why people comment if it adds no value to ones life? Maybe I'm just different… but I don't care to be negative or passive aggressive. Our world is toxic enough as it is. It's sad people care to criticize something like an editing app," Kardashian wrote.
She added, "Let it go babe. Say something nice or just let it go. Don't add to the hatred in the world. How does this serve you love?"
Post-Tristan breakup
Around the time Khloe Kardashian was dealing with the aftermath of her ex-boyfriend's most recent cheating scandal, the reality star was also dealing with another photoshop fail.
While Kardashian was attending an Oscars afterparty in Hollywood with her sisters, the reality star shared a few pictures of her post-breakup outfit.
One photo features Kardashian showing off her figure in a skintight sparkly jumpsuit as she ascends a staircase.
Even though she looked amazing, fans quickly realized something was off with her body.
They pointed out that Khloe's proportions seemed a little off, claiming her head looked big while her waist looked very small.
"Does nobody see that the head does not fit on the body? #Queen Of PhotoShop," one person commented.
Another user wrote, "Why is your head bigger then your body."
At the time, Khloe Kardashian had her comments turned off and hopefully didn't have a chance to see the multitude of comments calling her out yet again for her photoshop fail.