Every Time Pete Davidson Has Joked About His Breakup With Ariana Grande on 'Saturday Night Live'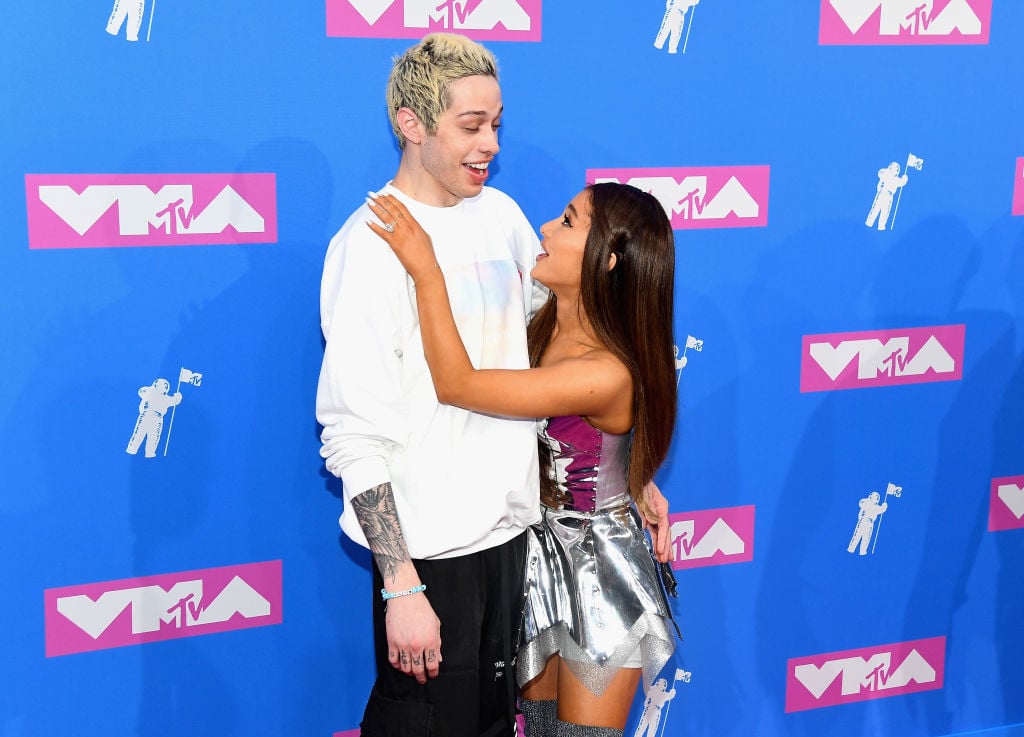 Pete Davidson just can't seem to stop making jokes about his breakup with superstar Ariana Grande. The two truly had a whirlwind romance: They dated, got engaged, and broke things off within the span of a few months. While we expected both Grande and Davidson to be devastated after the split, it seemed they were both actually taking the high road.
Grande wrote an instant megahit, "thank u, next," about how she's grateful for the lessons she's learned from past relationships. She even name-drops "Pete" to make sure we knew she was talking about him. The very same day "thank u, next" had dropped, Davidson got serious on Saturday Night Live about his breakup with Grande.
He stated, "I know some of you are curious about the breakup, but the truth is it's nobody's business and sometimes things just don't work out. And that's okay." It seemed like they were both moving on, but clearly, Davidson isn't ready yet. Week after week, he just can't seem to stop making jokes about their split.
Here's every time Davidson has joked about his breakup with Grande on SNL (so far).
Looking for a roommate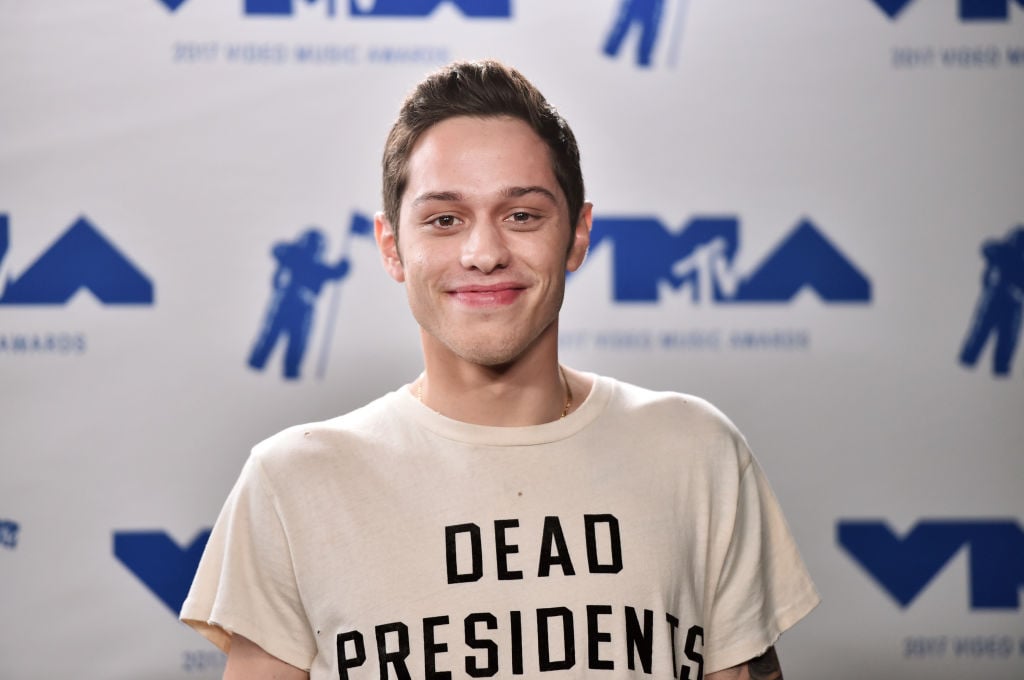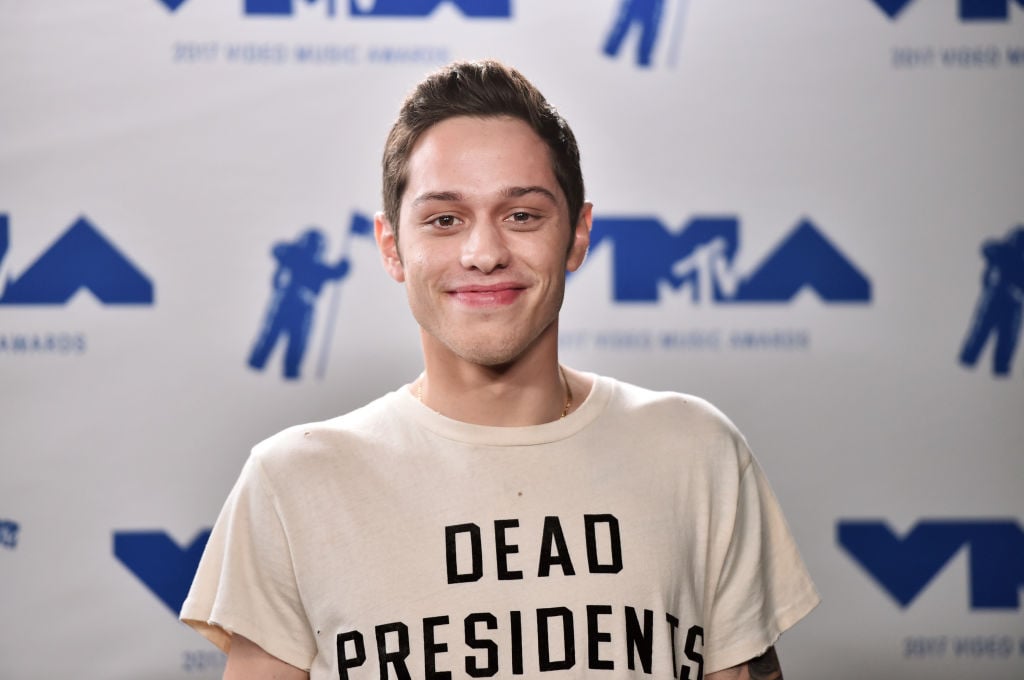 The first time Davidson publicly addressed his split with humor actually wasn't on SNL. In late October 2018, about a week after the breakup, he co-hosted the comedy show Judd & Pete for America. He told the crowd, "Well, as you could tell, I don't want to be here. There's a lot going on. Does anybody have any open rooms? Looking for a roommate?"
"So, obviously you know [Ariana and I] broke up or whatever but when me and her first got engaged we got tattoos," Davidson added. "And it was like in a magazine like, 'Was Pete Davidson stupid?' And 93% of it said yes."

"So my boy, he was like, 'Don't listen to that sh*t man. They're literally f*cking haters,'" he recalled. "And I'm like, 'Yeah, f*ck that. I'm not stupid.' And the other day we were in my kitchen and he was like, 'Yo bro. Turns out you were stupid.'"
'Proposing' to Maggie Rogers
In a promo for Nov. 3, 2018's SNL episode, Davidson couldn't help but sneak in a joke about his rushed proposal to Grande. While standing next to host Jonah Hill and performer Maggie Rogers, Davidson asked, "Hey Maggie, I'm Pete. You wanna get married?" After Maggie gave him a hard pass, he responded, "0 for 3." We would be lying if we said the moment wasn't sufficiently awkward.
Yet another Grande joke
Lieutenant Commander @DanCrenshawTX stopped by Weekend Update. #SNL pic.twitter.com/pBFoSH7Yom

— Saturday Night Live – SNL (@nbcsnl) November 11, 2018
The jokes just haven't stopped for Davidson. On Nov. 10, 2018's episode of SNL, he referenced his breakup not once, but twice. First, he poked fun about his living arrangements, alluding to the fact that he moved out of his apartment with Grande. "Can you imagine being Pete Davidson's mom?," he asked. "It can't be easy when everyone's mad at your son and roommate."
Then, when congressman-elect Dan Crenshaw made an appearance on Weekend Update, the jokes came rolling in again. In a move to get back at Davidson for his poorly-received jokes about Crenshaw's appearance the week before, Crenshaw's phone started ringing with none other than Grande's song, "breathin," as the ringtone.
After the two joked about whether or not Crenshaw would answer the phone, Davidson said, "No, it's cool. Ariana Grade's cool, man." Crenshaw then asked, "Oh, do you know her?"
We'll see if Grande continues to be mentioned on SNL. If we're being honest, it doesn't seem like Davidson will stop anytime soon.