Every Time Roseanne Barr's Insane Tweets Made Us Cringe
Roseanne, the highest-rated show of 2018, has been canceled following racist statements made by Roseanne Barr on Twitter. While Barr's tweets were certainly shocking, they didn't come out of nowhere; her Twitter account has been full of fairly insane and sometimes racist comments for years.
Here's a look at some of the craziest Roseanne Barr tweets ever, including the one that ultimately got her show canceled (page 6). 
1. She promoted Pizzagate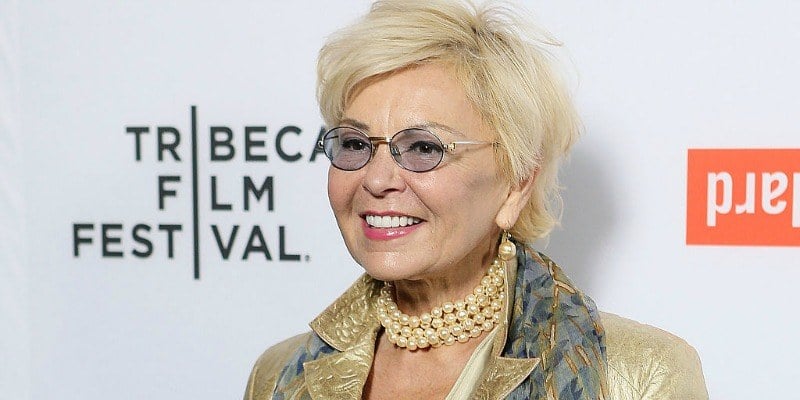 On many occasions, Roseanne Barr has promoted the debunked alt-right conspiracy theory known as "Pizzagate." Proponents of this insane theory claim that high-ranking officials in the Democratic party, including John Podesta and Hillary Clinton, run a child sex-trafficking ring.
Barr has tweeted about this conspiracy theory several times, although most of these tweets have since been deleted. For instance, on November 22nd, 2016, she tweeted, "memo 2 #Leftys from #Soros: CALL TRUMP SUPPORTERS NAZIS IN ORDER TO COVER UP #PIZZAGATE AND #KEITHELLISON (#NOI). PROTECT ME (#SOROS) #IMF."
Next: Barr promotes another debunked conspiracy theory.
2. She shared this alt-right conspiracy theory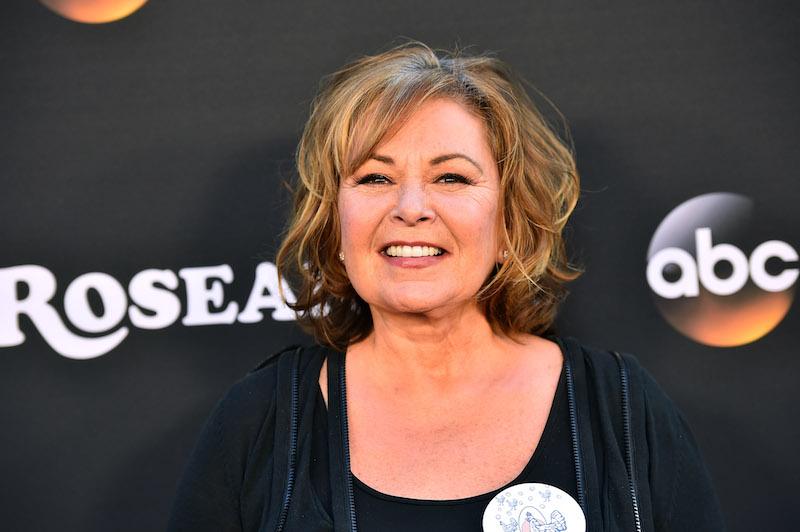 A more recent instance of Barr promoting an alt-right conspiracy theory came in March 2018, after her show had already returned. Although she has since deleted it, on March 31st, Barr tweeted the following:
President Trump has freed so many children held in bondage to pimps all over this world. Hundreds each month. He has broken up trafficking rings in high places everywhere. notice that. I disagree on some things, but give him benefit of doubt-4 now.
This is in reference to a conspiracy theory somewhat connected to Pizzagate suggesting that there are child sex-trafficking rings that high-profile Democrats and celebrities are involved in and that Trump is secretly breaking them up. This theory originated on 4chan. Barr tweeted about "Pedogate" as recently as May 26.
Next: Barr made this false claim on Twitter.
3. She accused David Hogg of making a Nazi salute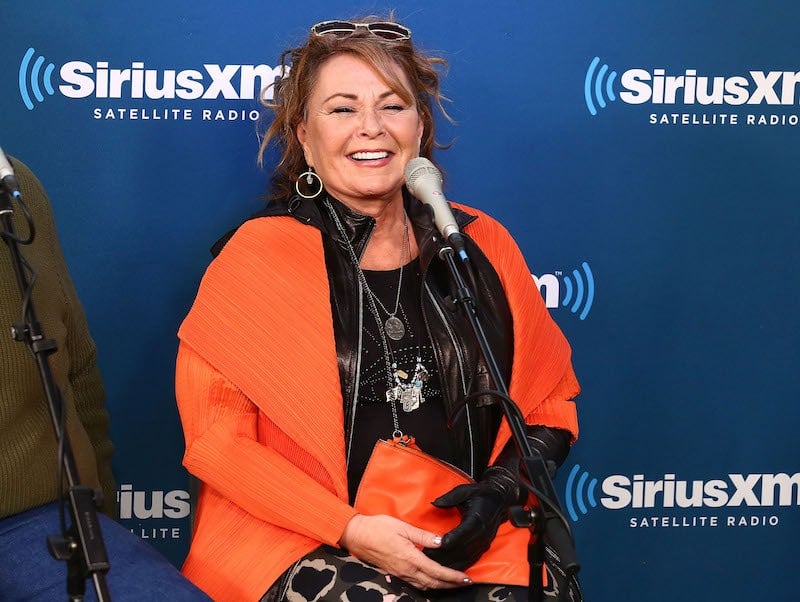 In March, right before the premiere of the Roseanne reboot, Barr tweeted in reference to David Hogg, "NAZI SALUTE." This had to do with the false claim that Hogg, one of the survivors of the Stoneman Douglas High School shooting, had given a Nazi salute at a recent gun control rally.
Of course, Hogg didn't really do that, but some on the alt-right had photoshopped a picture of him doing so. Eventually, Barr deleted the tweet and wrote, "they doctored that pic of David Hogg! he was NOT giving the nazi salute!"
Next: Barr makes a racist statement. 
4. She called Susan Rice an 'ape'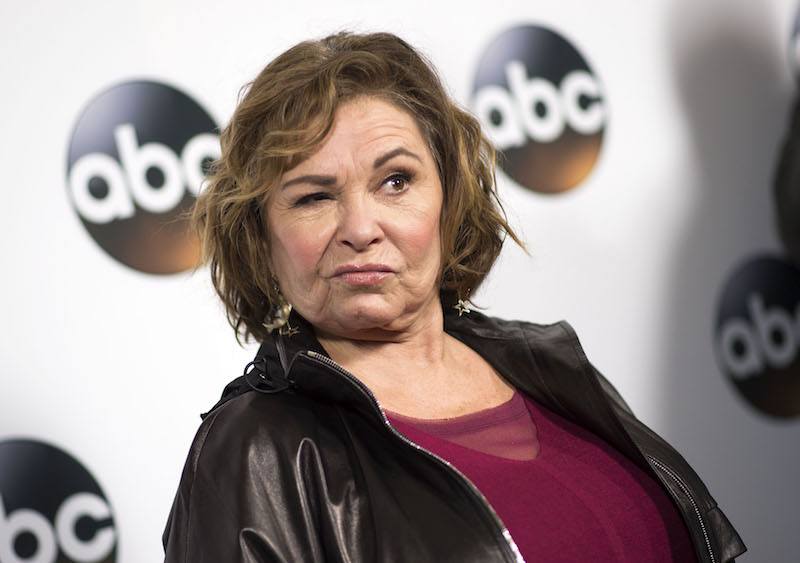 On several occasions, Barr has made racist comments, comparing a black person to an ape on her Twitter account. For instance, in a tweet that has since been deleted, in 2013, Barr called Susan Rice "a man with big swinging ape balls."
Barr also called Rice a "mass murderer" and a "psychopath."
Next: Barr promotes another conspiracy theory.
5. She promoted the Seth Rich conspiracy theory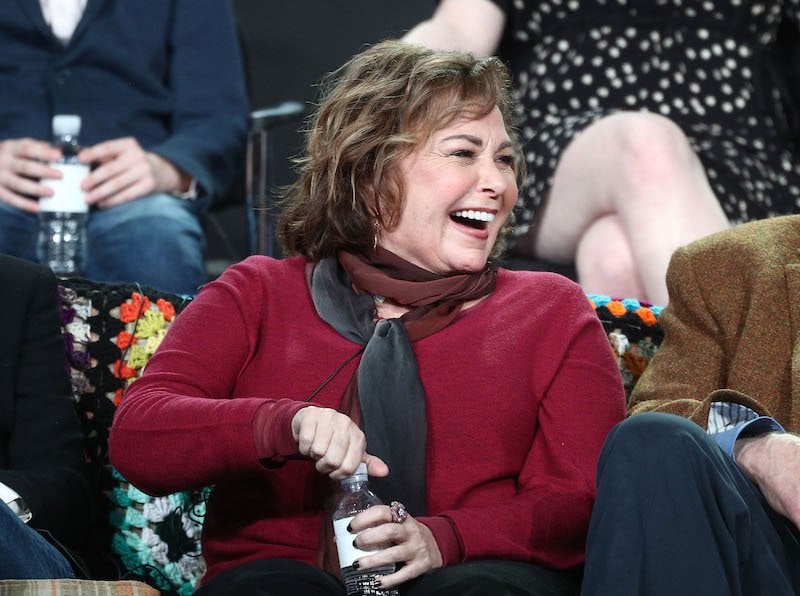 Barr is also a believer in the conspiracy theory that Democratic National Committee employee Seth Rich was murdered after leaking DNC emails.
She has tweeted about this a number of times, including when she shared a YouTube video called "CONFIRMED: SCALISE IS AT THE SAME HOSPITAL THAT TOOK OUT SETH RICH."
She also shared the video "THE FIX IS IN! SETH RICH COVERUP! YOU'LL NEVER GUESS WHO WAS JUST TAPPED." Once again, both of these tweets were later deleted.
Next: This was the tweet that ended Barr's show. 
6. She also called Valerie Jarrett an 'ape'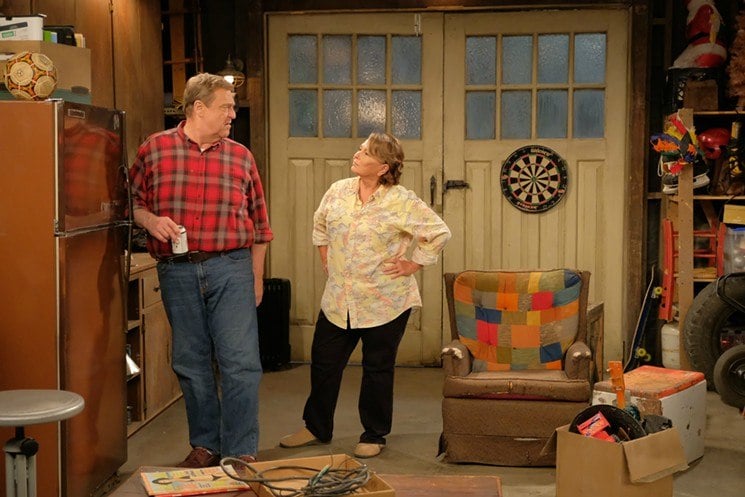 The tweet that brought down Roseanne came on May 29, 2018. Barr tweeted, "Muslim brotherhood & planet of the apes had a baby=vj."
Barr was referring to Valerie Jarrett, a former aide to President Obama, and the conspiracy theory that she helped Obama spy on French presidential candidates.
This was the second time that Barr had compared a black woman to an ape.
Next: Barr made this shocking false claim on the same day as her racist statement 
7. She tweeted a conspiracy theory about George Soros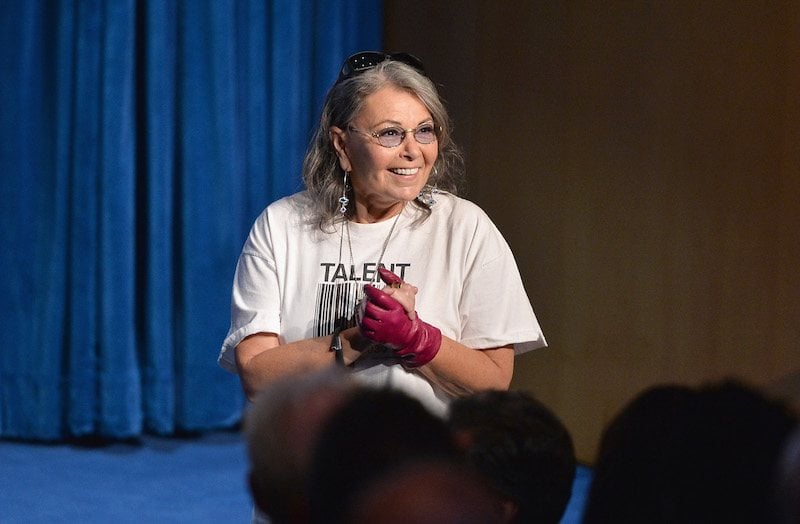 The tweets about Valerie Jarrett actually weren't even the only crazy things Barr tweeted on May 29. In addition, she also claimed that George Soros is a "nazi who turned in his fellow Jews 2 be murdered in German concentration camps & stole their wealth."
This is despite the fact that Soros was nine years old at the start of World War II and 13 years old during the Nazi occupation of Hungary. She also claimed that Chelsea Clinton is married to Soros' nephew, which she later conceded is false.
Next: These tweets upset members of the transgender community
8. She made transphobic comments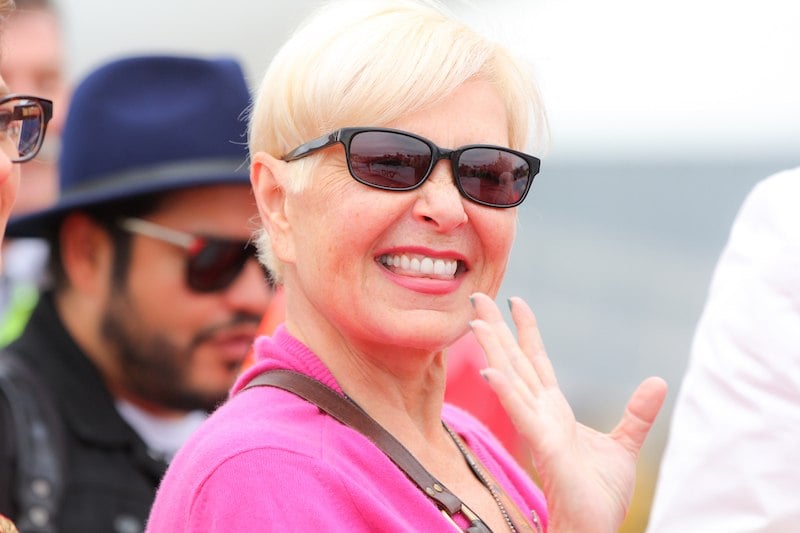 While she was running for president in 2012, Barr attacked Jill Stein, and one of Barr's supporters tweeted that Stein is "also in favor of letting men into spaces where young girls get changed." Agreeing with this supporter, Barr wrote, "if she has a penis, she is not allowed in."
A Twitter user expressed their outrage at what Barr wrote, and Barr responded, "women do not want your penises forced in their faces or in our private bathrooms. respect that FACT."
This was not the first transphobic sentiment to appear on her Twitter account. In 2012, Barr tweeted, "I can't help but think that lots of these trans women sound like the worst red necked woman haters I grew up around in SLC Utah."
Check out The Cheat Sheet on Facebook!