Every Way Adam Rippon Has Inspired Us This Year
Few people have had a better start to 2018 than Adam Rippon. The 28-year-old figure skater was one of the breakout stars of the 2018 Winter Olympics, making a major impression on social media. Since his Olympics debut, Rippon has gone to the Oscars, received an award from the Human Rights Campaign, and declared his love for Legally Blonde to Reese Witherspoon on The Late Show.
In addition to making us laugh with his hilarious tweets and TV appearances, Rippon also inspires us. He made history at the Winter Olympics, and his presence there will likely embolden thousands of young people who now look up to him.
Here are some of the ways in which Rippon has inspired us in 2018.
1. He became the first openly gay U.S. figure skater to compete in the Winter Olympics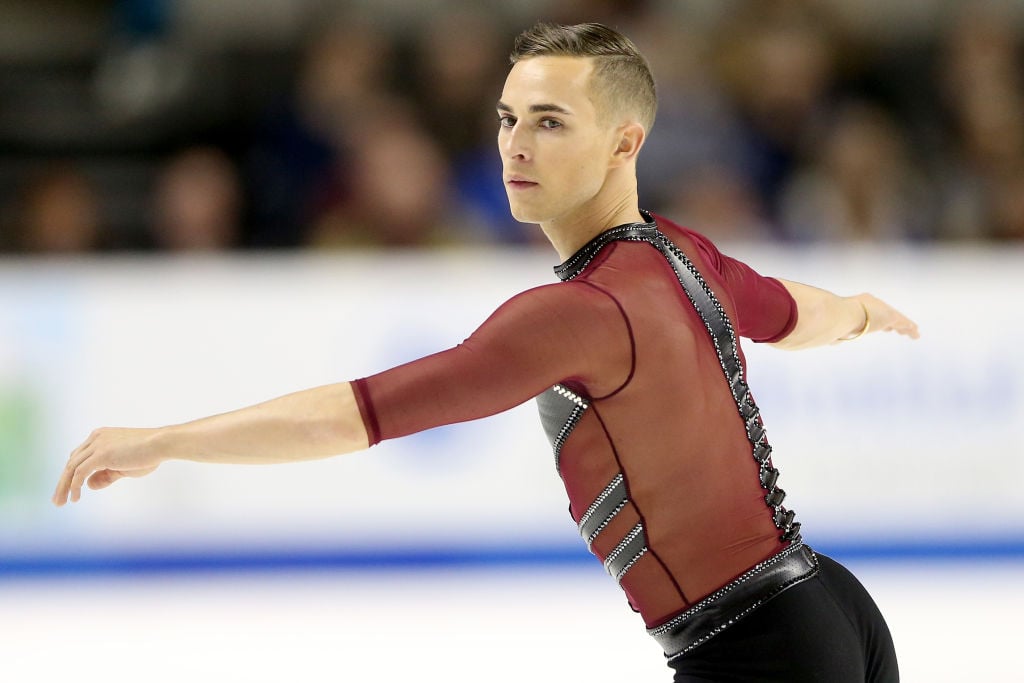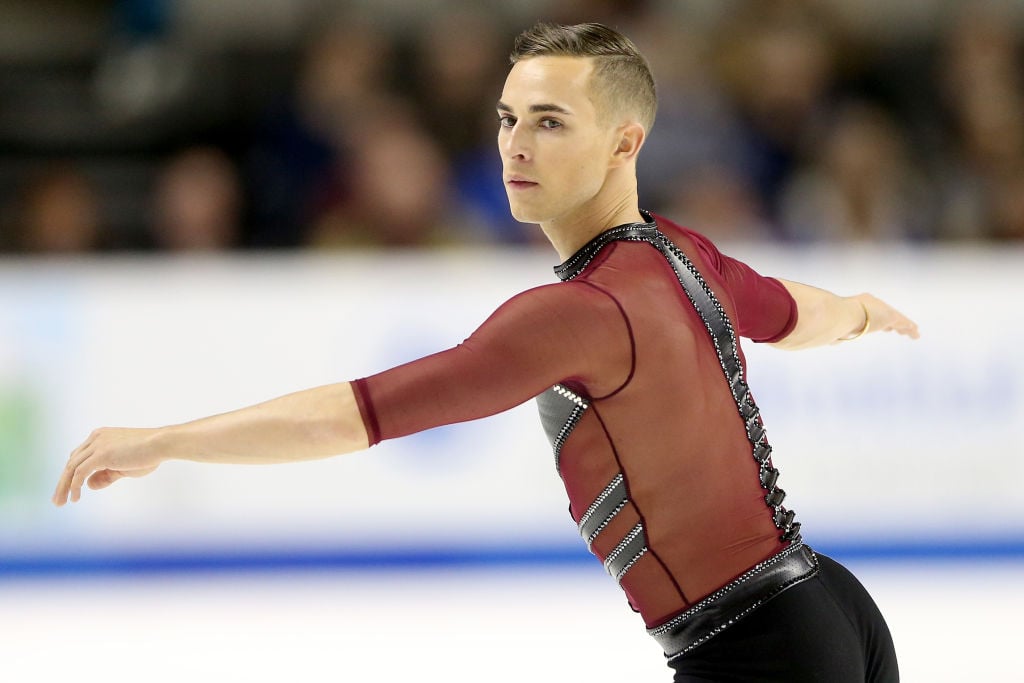 Just by going to the Olympics at all, Adam Rippon was already making history. After all, he became the first openly gay U.S. figure skater to compete in the Winter Olympics.
Rippon came out as gay in October 2015 by speaking with SKATING Magazine. "Being gay is not something that defines me," he said. "What defines me is what my mom always taught me: to treat everyone with respect, to always be a hard worker and to be kind. Those are the things that define me."
Rippon later explained that he was inspired to come out after the passing of Russia's infamous "gay propaganda" law and after seeing athletes ignoring the issue at the 2014 Sochi Games.
Next: Rippon took this stand on an issue he cares about.
2. He called out Mike Pence and took a stand against gay conversion therapy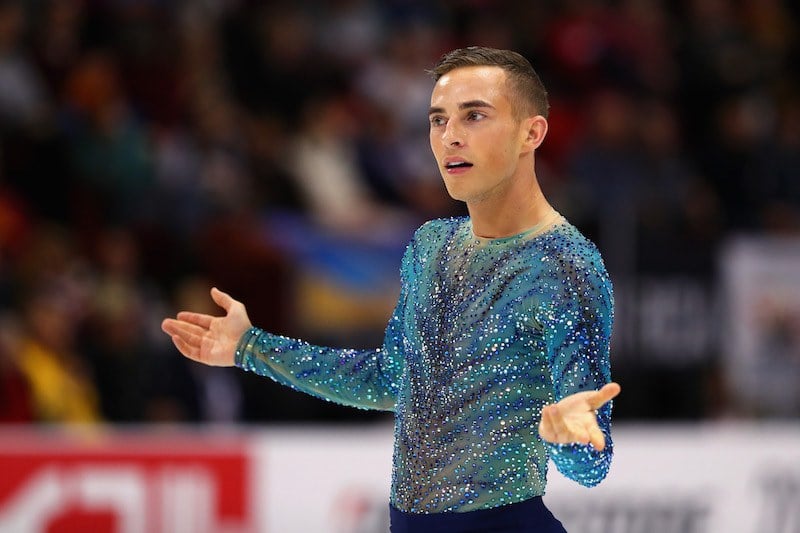 Rippon could have attempted to steer clear of politics while gaining popularity at the 2018 Winter Olympics, not wanting to alienate any of his fans. But instead, Rippon stood up for what he believes in.
Namely, Rippon called out Vice President Mike Pence for once supporting the use of federal funding to treat people "seeking to change their sexual behavior."
When interviewed for The USA Today and asked how he felt about Pence leading the U.S. delegation to Pyeongchang, Rippon said, "You mean Mike Pence, the same Mike Pence that funded gay conversion therapy? I'm not buying it."
In subsequent weeks, Rippon also called out Pence for his record on other issues related to the LGBT community, such as not allowing transgender Americans to serve in the military.
Next: Rippon surprised some people by also saying this about Mike Pence.
3. He said he would meet with Pence, despite disagreeing with him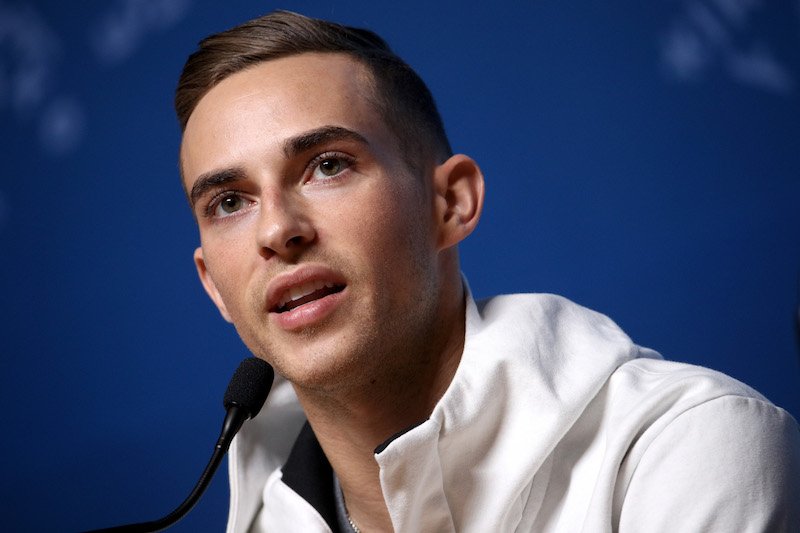 After Rippon called Pence out, he declined an invitation to meet with the vice president. This gained a lot of attention at the time, though Rippon says he only declined the meeting because he was busy getting ready for the Olympics.
Now, however, Rippon has said that he would meet with Pence. This is despite the fact that he strongly disagrees with him on issues, especially when it comes to gay rights.
"I agree with so many people that you don't get to make any sort of change if you don't try to at least reach across and have the opportunity to speak," Rippon told CNN. "I'm making it clear that I would really like to have that conversation because I still have that Olympics platform and I'd like to use it."
Rippon has indicated that he wouldn't want to meet with President Trump, though, due to the way that Trump has demeaned women.
Next: Rippon had this to say when people told him they hope he fails.