Every Way 'Friends' Inspired '90s Fashion
There's a reason why Friends is one of the first things to come to mind when we think of the '90s. The fan-favorite sitcom had a major influence on the decade in basically every way possible. However, one of the biggest influences from the show will always go down as how it made an impact in the world of fashion. Here's every way Friends inspired '90s fashion (and even some styles we still wear today).
'The Rachel'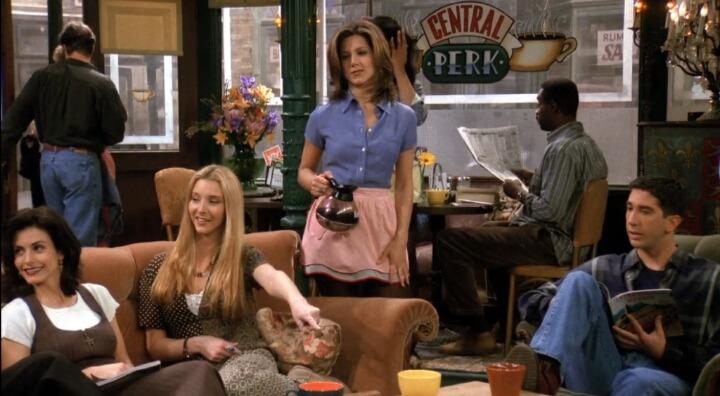 You never had to watch an episode of Friends to know what "The Rachel" hairstyle is. Within the show's first season, Jennifer Aniston inspired the haircut of nearly every woman in the '90s by debuting Rachel Green's iconic style.
"The Rachel" is defined by precise highlights, freshly cut layers, tons of volume, and the perfect little flip at the ends. Despite the fact that Aniston inspired the look, she's since called it "the ugliest haircut I've ever seen."
Denim everywhere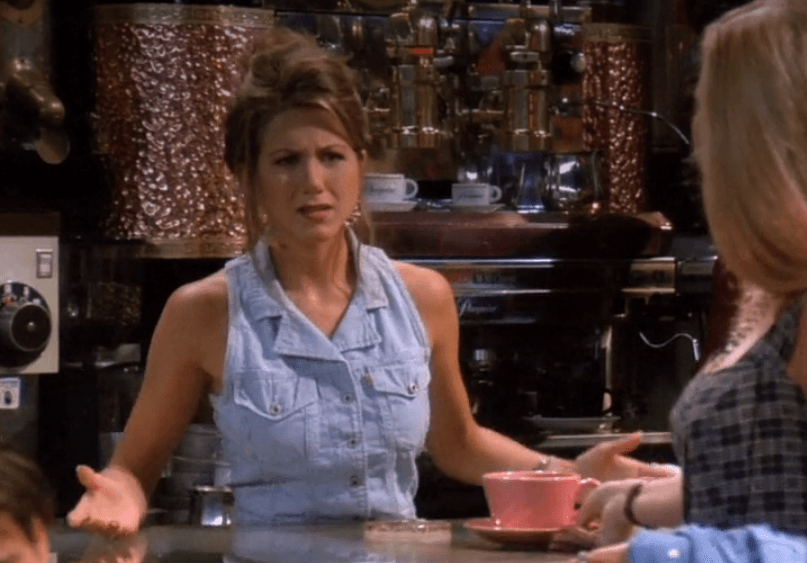 Of course, denim has been a wardrobe essential in basically every decade. However, it played a special role in the '90s, and Friends was a major source of inspiration. While plenty of the characters rocked denim in their own way, nobody wore it quite like Rachel. She wore the material in every way she knew how, but her signature style involved countless variations of sleeveless denim tops.
The man bag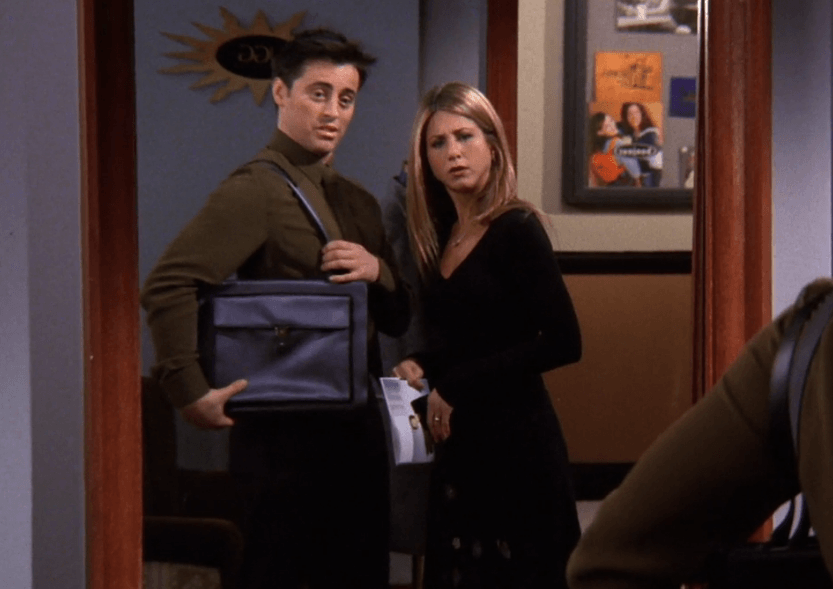 If Joey Tribbiani could carry a man purse, so could every man in the '90s. When he started rocking a satchel to tote the essentials (for him, that counted as sandwiches), he made the point that it should be acceptable for everyone to carry a handbag. Considering messenger bags were a big thing in the '90s, we're going to go ahead and give Joey some credit for the trend.
Bohemian style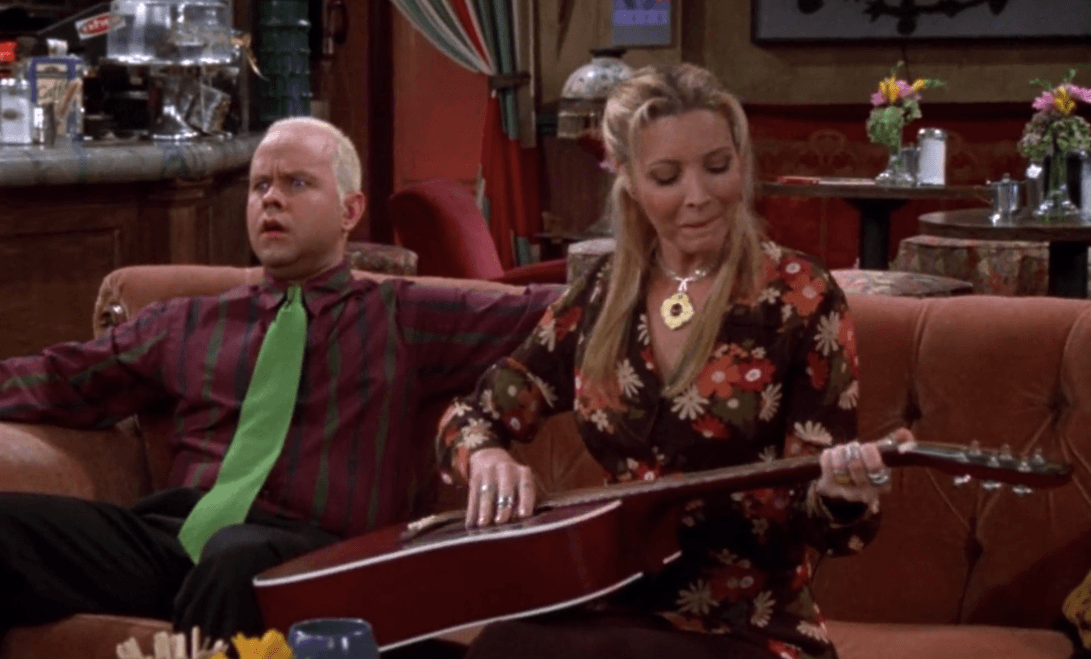 Phoebe Buffay had a unique sense of fashion — and not many could have pulled it off. But thanks to being her whimsical, confident self, she managed to make her bohemian style unapologetically her own. Her colorful, sometimes oversized ensembles were definitely a source of inspiration for Friends fans in the '90s, and could have even sparked some of the "boho chic" trends we're still wearing today.
Plaid, plaid, plaid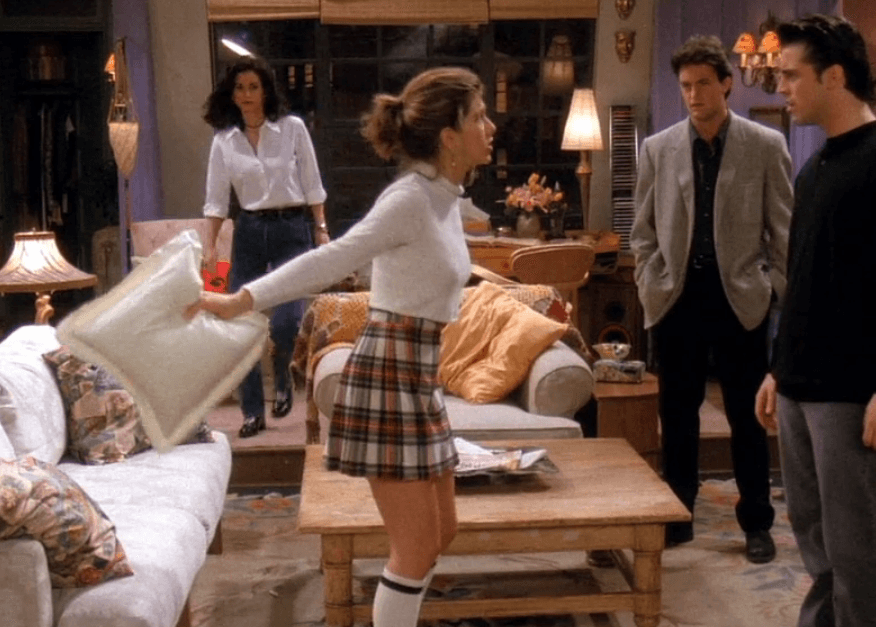 1995's Clueless is often credited and remembered for sparking the plaid trend of the '90s. However, you may be surprised to learn that Friends actually did it first. Rachel was always one to experiment with fashion, and one of her most iconic looks was a "schoolgirl" style, featuring a plaid mini skirt and knee-high socks — months before Clueless was ever released.
The bold slip dress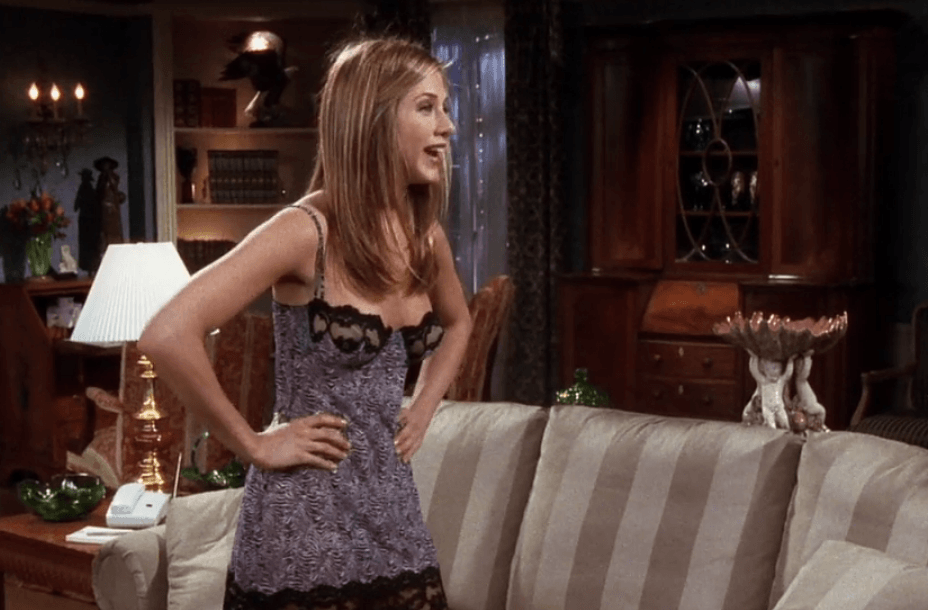 Thanks to the '90s, slip dresses suddenly became acceptable to wear in public places. It was definitely one of the sexiest trends of the decade, and Rachel wasn't afraid to rock it. She undoubtedly inspired fans to try the look themselves, considering she wore the sultry sleepwear to meet her boyfriend's parents.
Leather pants
We'll admit, Ross Geller looked good in his leather pants (you know, before they shrunk three sizes). As long as you didn't make it to the second half of the episode, you may have even been inspired to go out and get yourself a pair. He may not have entirely sparked the trend, but his (initial) confidence was definitely enough to claim some influence.
Tying up a button-down top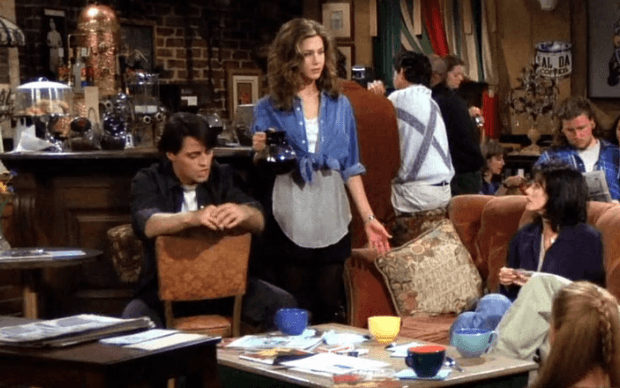 Rachel wasn't the only character to inspire fans with this flattering trend. Monica Geller and Phoebe were also a major influencers for the look that seemed effortlessly thrown together (but probably would have taken forever to style just right). Although tying up the bottom of a button-down top has made its way back into fashion, it was a totally quintessential '90s look.