Everyone Wants 'Deadpool' to Join the MCU But This Must Happen First
Despite fears that the Walt Disney Company would neuter Deadpool with a not-so-filthy PG-13 rating, parties involved have agreed the "Merc with a mouth" can keep dropping F-bombs galore and being generally bloody and nasty.
All that has to happen now is for Disney to give the green light to the movie. And right now, the light looks more like it's yellow. We don't have a start date or even a completed script yet, because Disney is still trying to figure out what to do with its newly acquired Fox properties.
'Deadpool 3' doesn't fit right now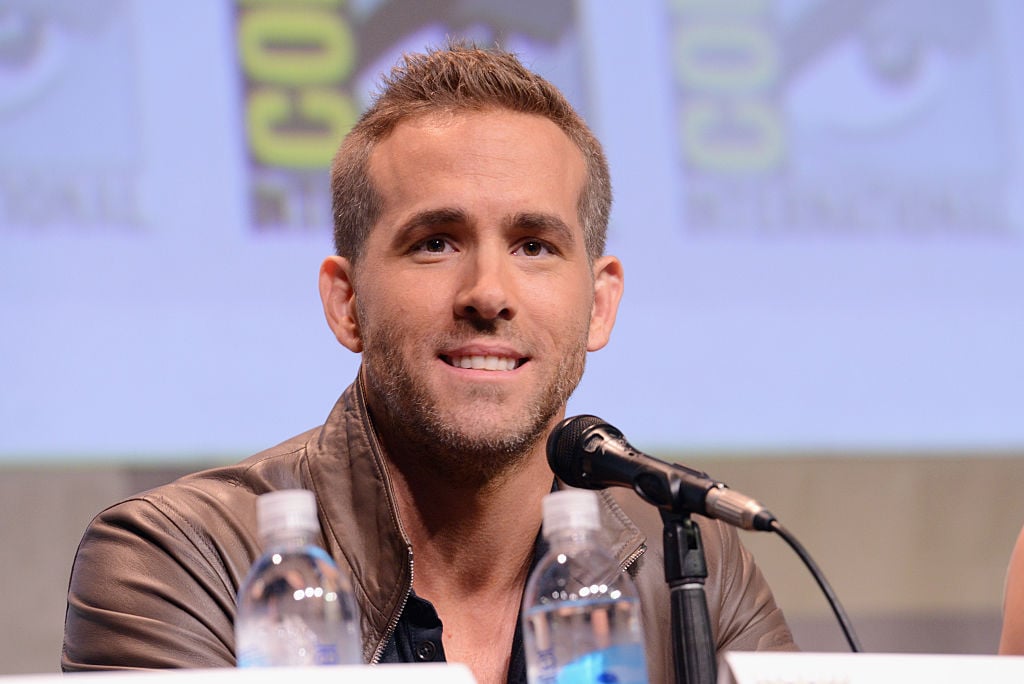 The first Deadpool came out in 2013. Deadpool 2 came out in 2016. By that timetable, we should have gotten a Deadpool 3 this year. However, one pesky little thing intervened. Disney purchased 20th Century Fox, the studio that had the rights to Deadpool and other X-Men related characters. 
While this theoretically means that the Avengers and the X-Men could team up, that's not the sort of project that can turn on a dime. It's going to take Disney some time to figure out exactly what to do with all these characters. And although they presumably wouldn't have to do much to get Deadpool 3 going, we probably won't see it until at least 2022. 
It would take that long because Marvel has already announced its slate of movies through 2021, with two next year — Black Widow and The Eternals — and a whopping four in 2021: Shang-Chi and the Legend of the Ten Rings, Doctor Strange in the Multiverse of Madness, Spider-Man 3 (whatever it ends up being called) and Thor: Love and Thunder. And that's not even taking into account all the Disney+ shows.
There's simply no room until 2022 However, it is possible Deadpool could cameo in one of those movies, making a snarky MCU intro. 
What will it take to get 'Deadpool 3' going?
Writers Rhett Reese and Paul Wernick, who have been making the rounds with Zombieland Double Tap, gave Den of Geek an update on the status of the Deadpool threequel.
"We're just waiting for the word from on high," says Wernick. "There's a lot to be sorted out, like how Deadpool fits into the Marvel Universe with the other characters and into the release schedule of the MCU. Then it's, do the X-Men get in there at some point? Fantastic Four? There's a lot to be sorted out and I think we're all getting a much needed rest from Deadpool — Ryan (Reynolds) and us and everybody."
Another obstacle is there's no screenplay yet — and apparently not even a story. The writers knew the Fox merger was in play, so they didn't devote what energy they had left to it.
But Wernick told EW: "Our feeling and Ryan's feeling is that it's got to be the right idea,  … I think once we collectively agree what idea that great idea is we'll be off to the races. Ryan's super-busy, we've got a lot of projects lined up, but we wake up thinking about Deadpool, and we go to sleep thinking about Deadpool."
They must have some interesting dreams — or nightmares. 
Will 'Deadpool' still be rated R?
Deadpool fans were concerned that the family-friendly Disney meant that Deadpool had to be, if not family-friendly, at least friendly enough to tamp down the blood and the language. However, no one less than Disney CEO Bob Iger said that Deadpool could keep his R-rating.
"[Deadpool] clearly has been and will be Marvel branded," he said around the time Deadpool 2 came out. "But we think there might be an opportunity for a Marvel-R brand for something like Deadpool. As long as we let the audiences know what's coming, we think we can manage that fine."
Contrary to popular belief, Disney can and has released many R-rated movies, they just haven't been under the Marvel or Walt Disney Pictures banners. It's possible that Disney may keep the 20th Century Fox label to put on more "adult" fare, as they have for Ad Astra and the upcoming Ford v Ferrari.