Everything That Would Happen If Donald and Melania Trump Got Divorced
Americans usually see a united front when it comes to the first couple, who often reinforce the nation's stability. However, Donald and Melania Trump don't have a traditional relationship.
Married since 2005, the couple faces speculation about rumored affairs and rude treatment. Then, news of the president's affair with adult film star Stormy Daniels only added drama. If the Trumps split, here is everything that would happen, including the pricey demand she could require from the president (page 9).
1. It would likely occur after a notable separation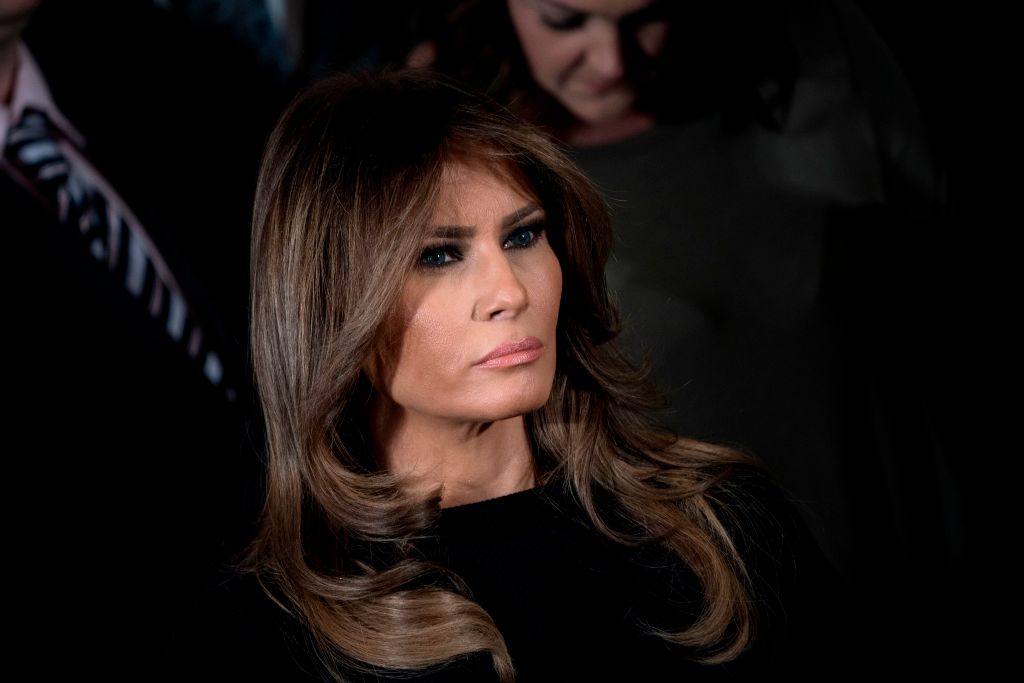 Melania recently vanished from public eye for a full 24 days, causing speculation that she was either incapacitated or about to announce something big.
CBS News noted the last first lady to avoid the public was Bess Truman, "who did few events as first lady because of discomfort around the media." For Melania, however, a situation like this could foreshadow a divorce announcement.
Next: Who would we hear it from first?
2. We'd hear from Sarah Huckabee Sanders first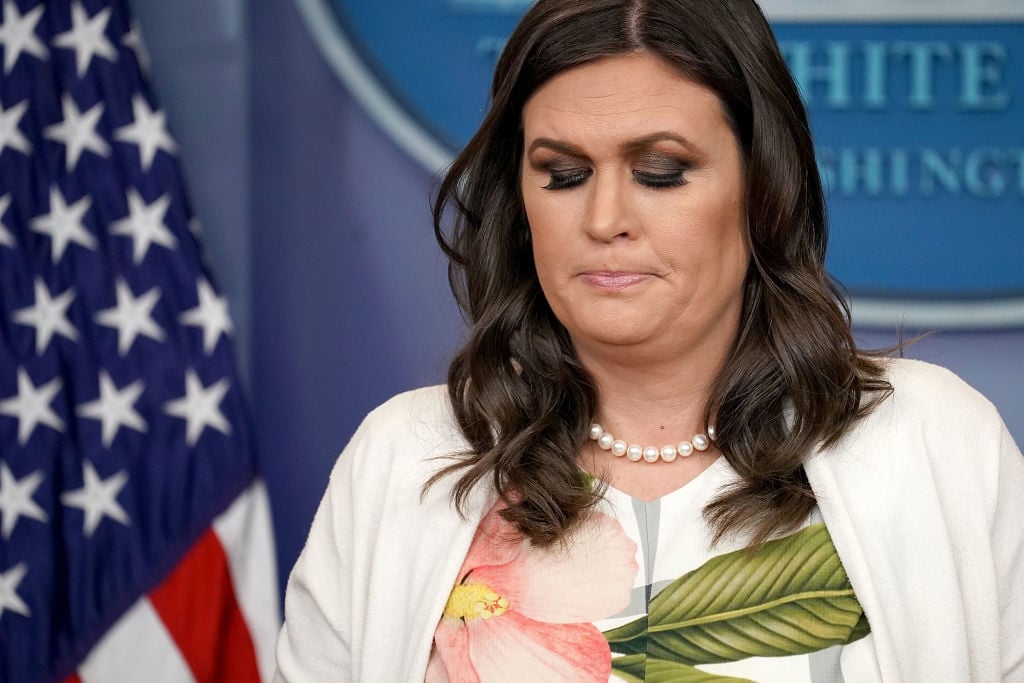 Although President Trump may want to tweet about the divorce first, we believe his advisors would insist Sarah Huckabee Sanders, his press secretary, formally announce it. She could more accurately control the message.
Ronald Reagan was the first divorced person elected as president. A sitting president, however, has never pulled the plug on his marriage. Trump could call President Vladimir Putin, for pointers. Putin split from his ex-wife while serving Russia.
Next: Would Melania go back to her golden tower?
3. Melania would return to New York City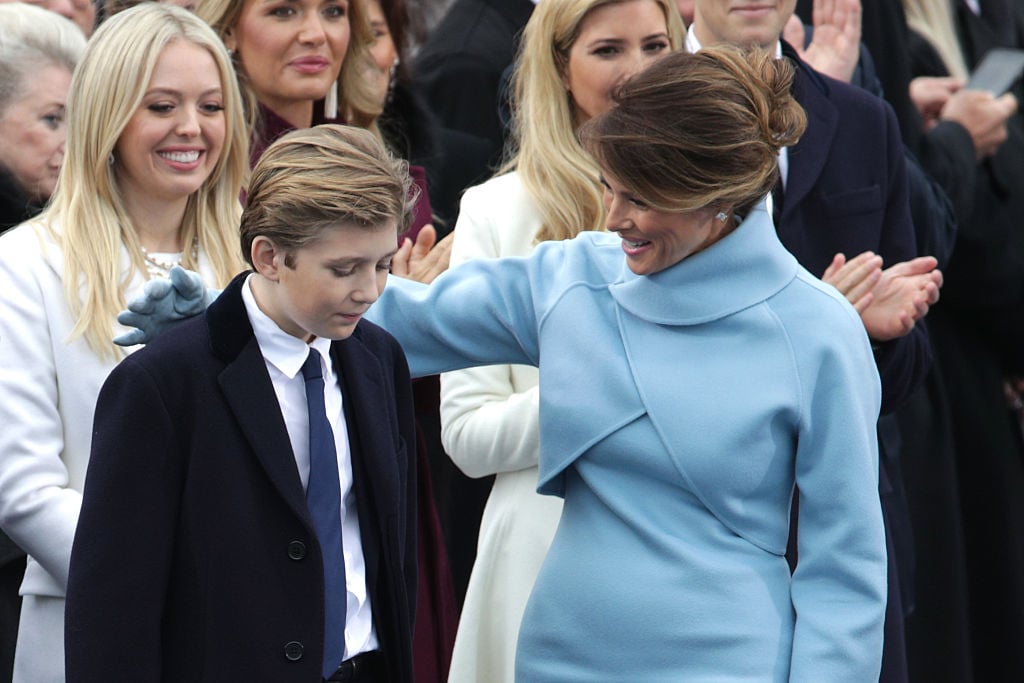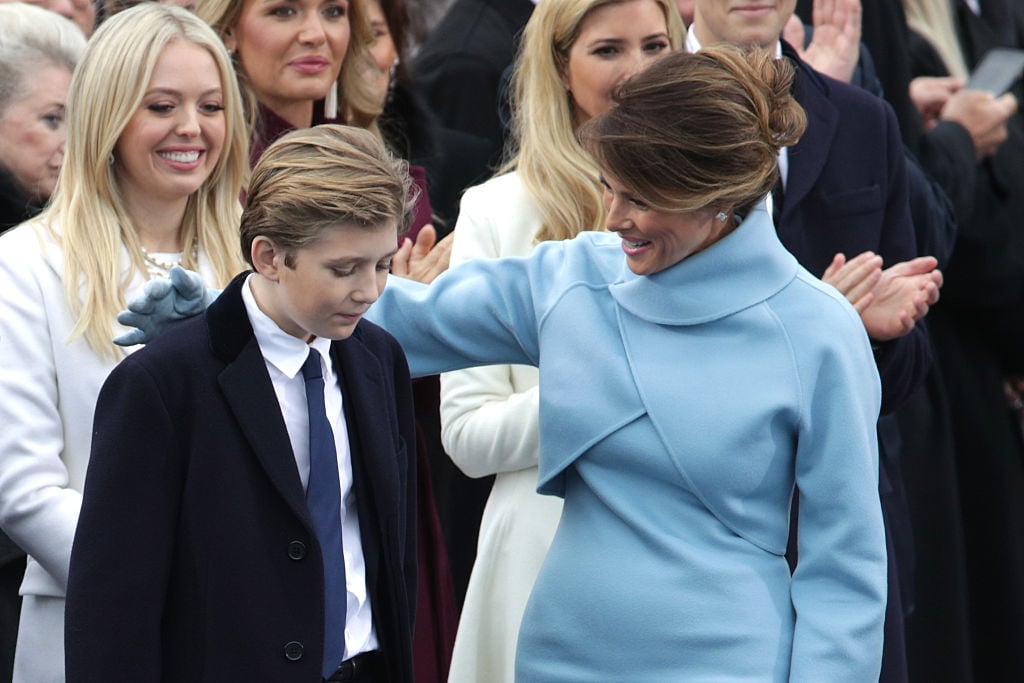 In fact, Melania did not move to Washington, D.C. after her husband was first elected. Instead, she waited until her son finished the school year before transitioning. We surmise if she and Trump split, she'd head back to the Big Apple as fast as she could, taking her son with her.
Next: Who would take over Melania's duties?
4. Trump would choose a new first lady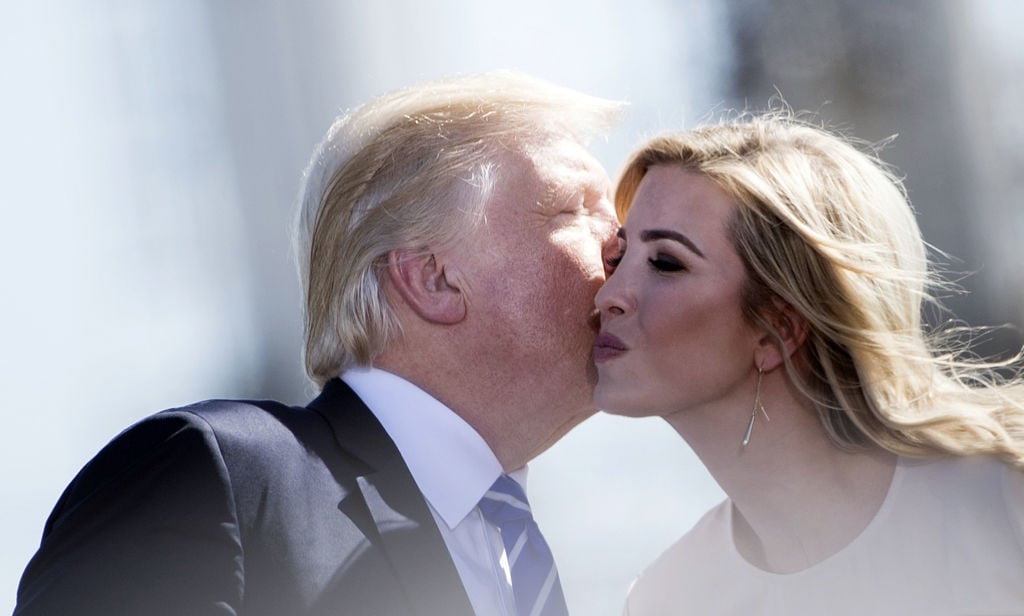 Although not an official title, first ladies accept customary duties, often raising awareness about causes. If President Trump and Melania divorced, the former first lady would lose her informal title. Donald would likely ask Ivanka to fill in, although we're not sure she'd accept.
Elected in 1857, single president James Buchanan had his niece, Harriet Lane Johnston, fulfill first lady duties. Other presidents have utilized female relatives as their "first ladies" of sorts. (Thomas Jefferson's daughter Martha served as his White House hostess.) In the end, President Trump would likely turn to his renegade ways to create a new role for his first lady.
Next: Trump won't hold back on Twitter.
5. A Twitter battle would ensue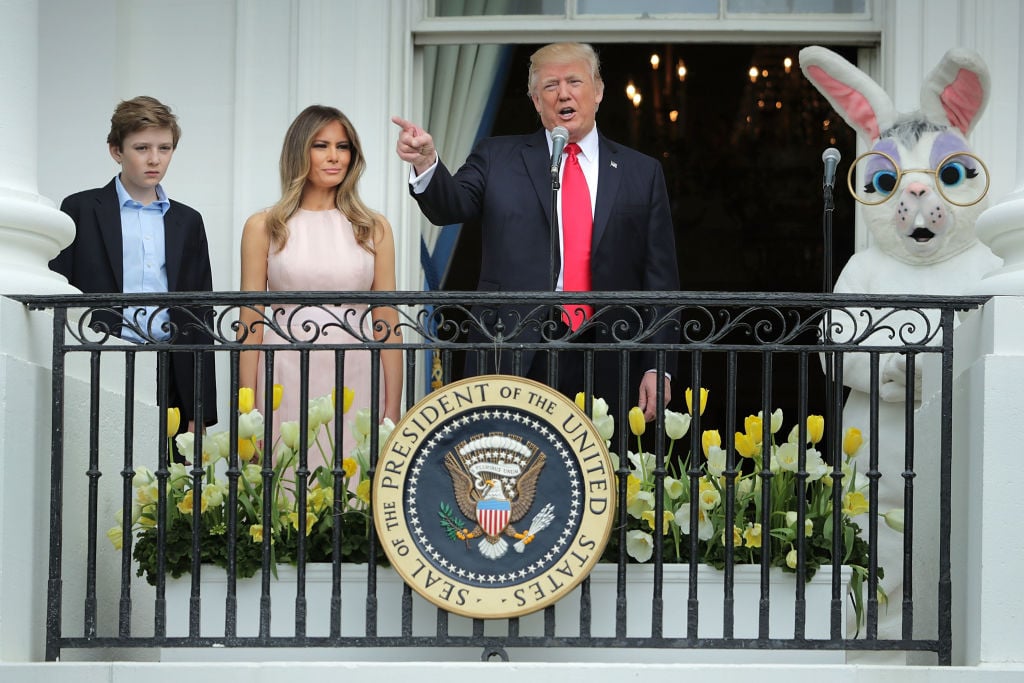 We'd expect President Trump's gloves to come off. After all, few topics or people have been off-limits to his Twitter account since he's been in office. Despite his advisor's input, Trump would likely broadcast his feelings about his newly ex-wife.
Attorney New says it best, "[Trump] would not be able to do this in a way that would be quiet. I don't think he's constitutionally capable of that. He's so cocksure that he would put this out there for everybody to see."
Next: Trump's prenuptial agreement wouldn't save him.
6. We'd witness a prenup war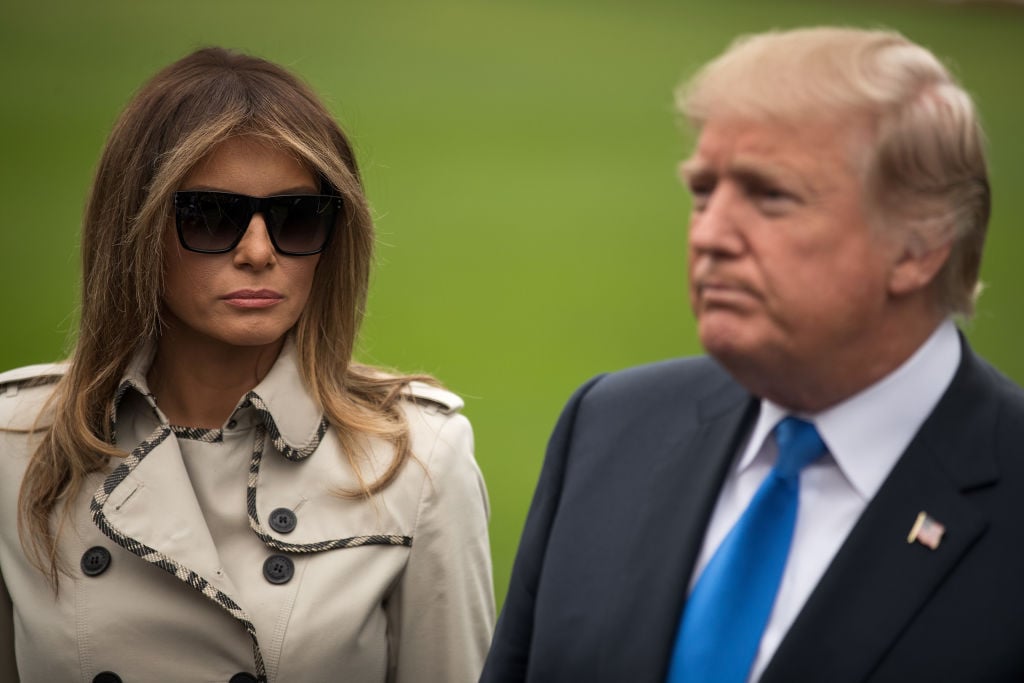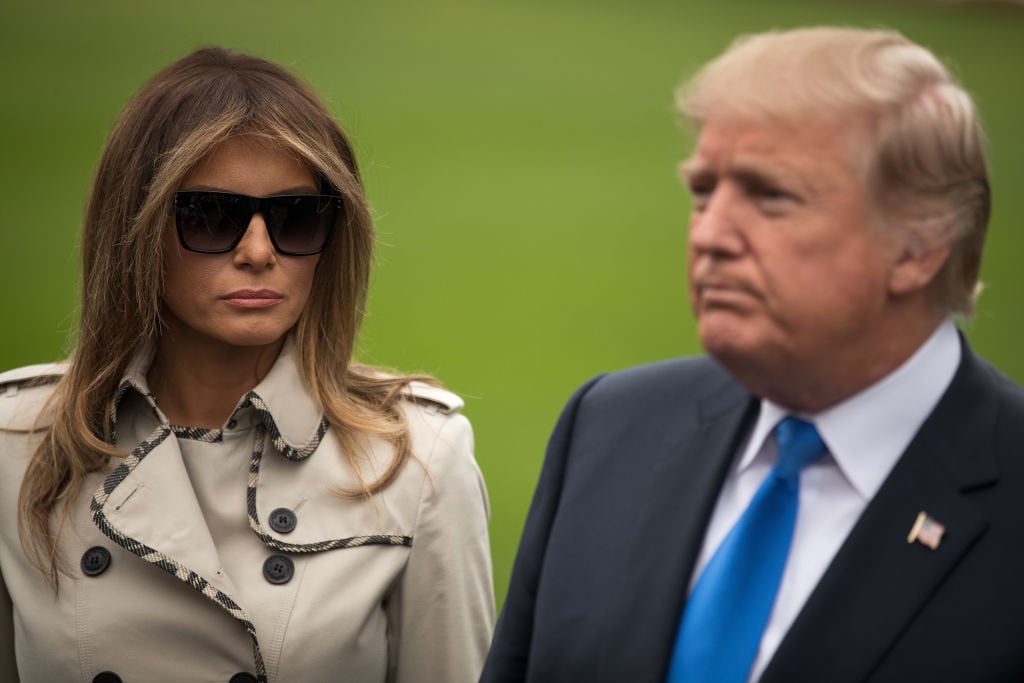 In Trump's previous marriages, he had prenups in place, but both of his ex-wives contested them. His first ex-wife Ivana Trump (mother of Ivanka, Donald Jr., and Eric) received a hefty $14 million and several properties. Tiffany Trump's mom, Marla Maples, was awarded $2 million.
If the Trumps dissolve their marriage while in office, Trump will likely receive advice to handle the situation with grace. Prominent divorce lawyer Sandy Ain told the Washingtonian, "I suspect if they got divorced, he would pay her a lot of money, and it would be done in an appropriately dignified way. You don't say 'you're fired' to your wife.' You say 'here's a really nice severance package — and it's gonna be more than $130,000.'"
Next: How much would Melania get from the billionaire?
7. Melania would cash out big-time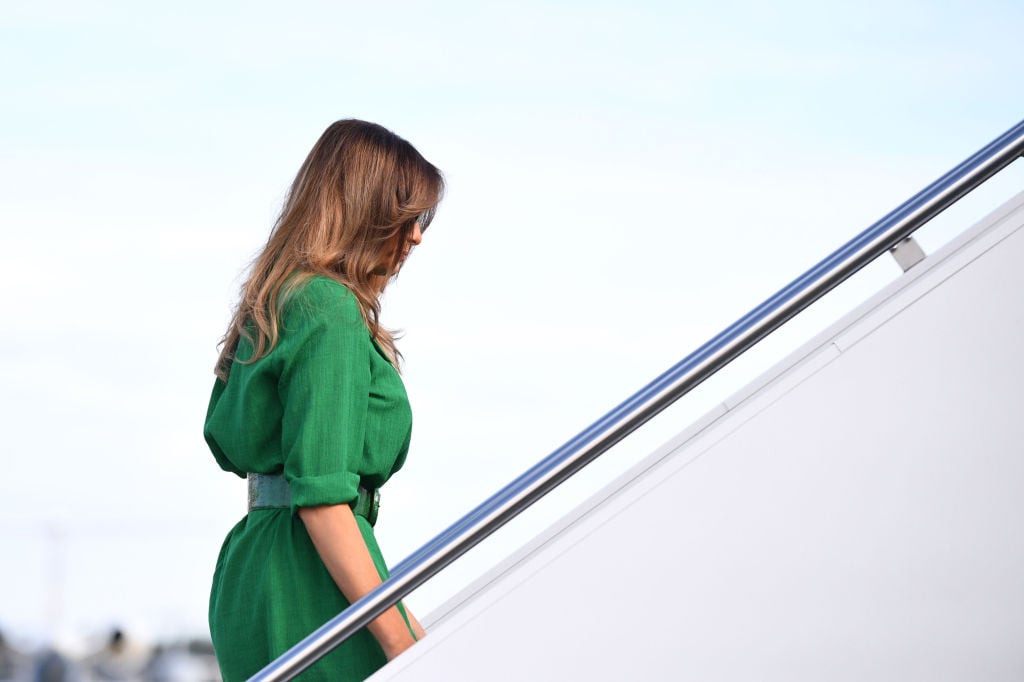 We don't know the exact details of the prenup, but we assume Melania would receive a hefty amount of money whether she contests it or not. Jacqueline Newman, a managing partner at Berkman Bottger Newman & Rodd, told Town and Country Magazine:
In this situation, if she has $50 million, she can afford to buy something. But $50 million, while it's definitely a lot of money, in New York City, for what she's used to, she wouldn't be able to replicate what she has now. He probably had a good sense of what kind of lifestyle they'd be living, so I would imagine the payout would be fairly generous.
According to Newman, it's difficult to get a New York state prenup overturned. However, if Trump is smart, he'll pay Melania much more than the prenup indicates. After all, he would want her silence. We already know the White House isn't equipped to handle a scandal of this magnitude (more on this later).
Next: Barron would be WELL taken care of.
8. Trump would pay extensive child support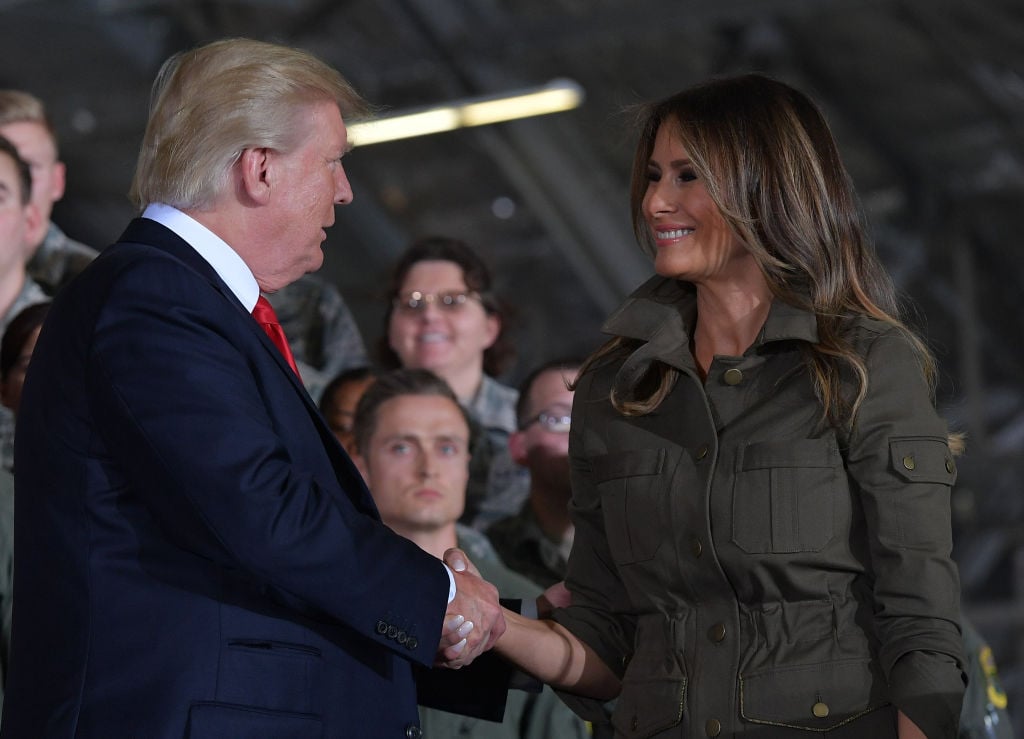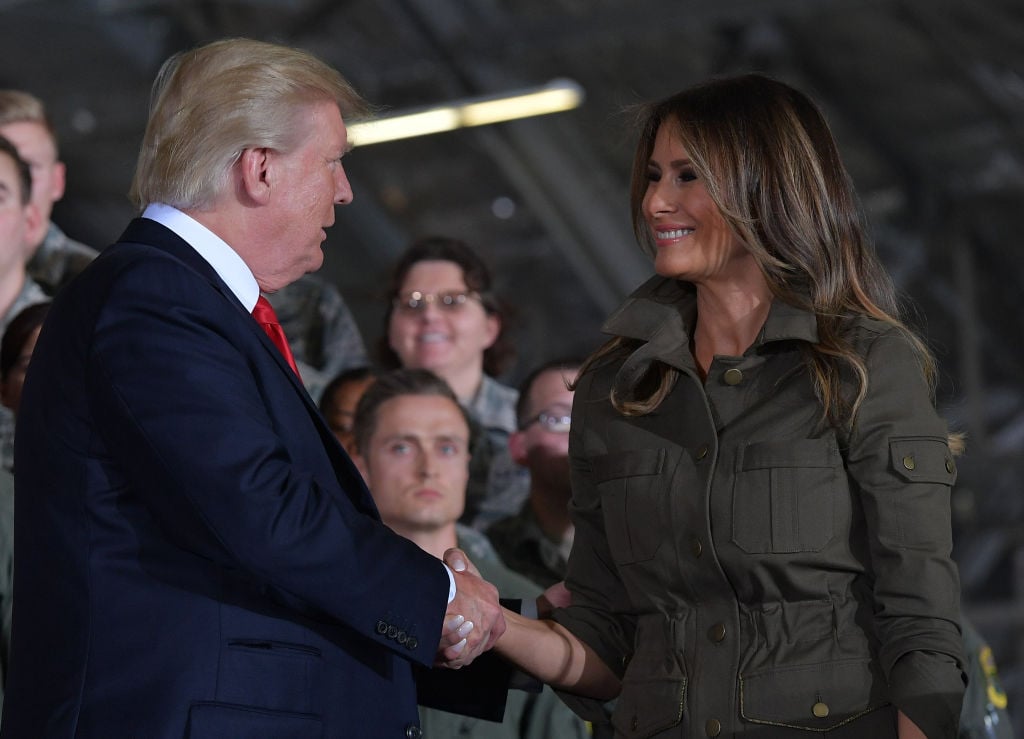 We'd bet Melania Trump walks away from her marriage to Trump with a decent check. However, even if she didn't get a hefty payout, she'd make sure Barron is well taken care of.
When Trump divorced Marla Maples in 1999, she only got $2 million in cash, but she received money for Tiffany Trump's private school tuition, payments for nannies, and coverage for medical expenses. We suspect Melania would still receive a Secret Service detail in New York City; Barron would be with her so often it could be dangerous not to have protection.
Next: She has enough leverage to negotiate more.
9. Melania would likely require a postnup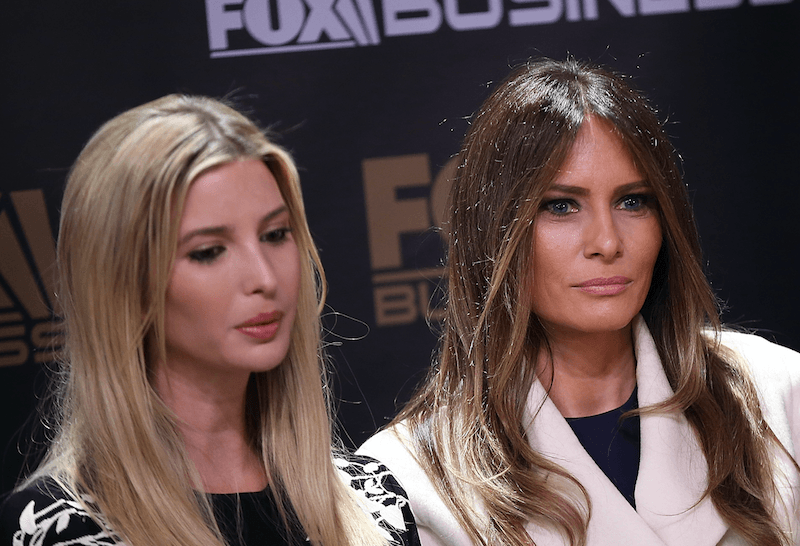 If we've learned anything from Melania Trump's body language, we know her husband's presidency is a circus she did not sign up for. However, something keeps her at the president's side, and love doesn't seem to be it. In fact, body language expert Susan Constantine says the couple's relationship has deteriorated since they've been in the White House.
I think [Melania's] a very unhappy person, and I think their marriage is in deep, deep trouble … You can see that this is all show, there's no connection. I just cannot imagine that these two are going to stay married.
As Attorney New told the Washingtonian, "If he wants to keep her around for the remainder of his presidency, she could say, 'You want me to be quiet? We need to do a little postnup.'"
Next: Would Melania tell Trump's secrets?
10. She would keep her mouth shut — for a price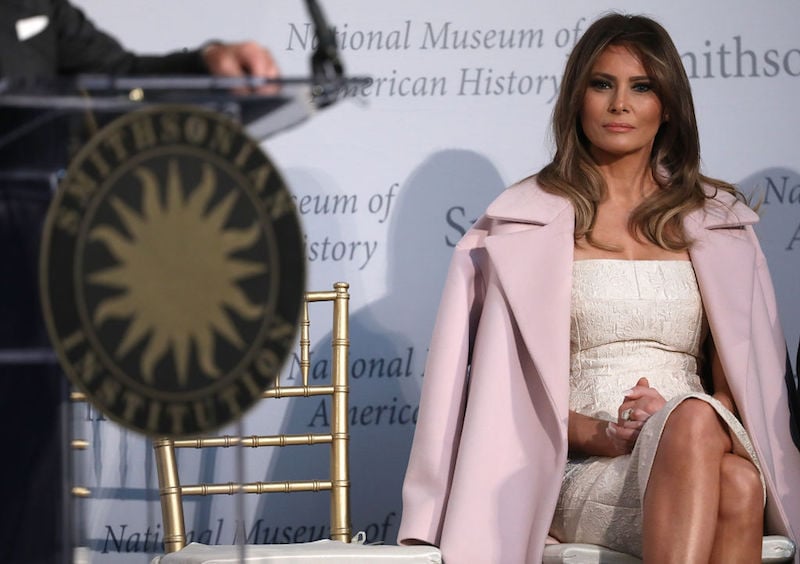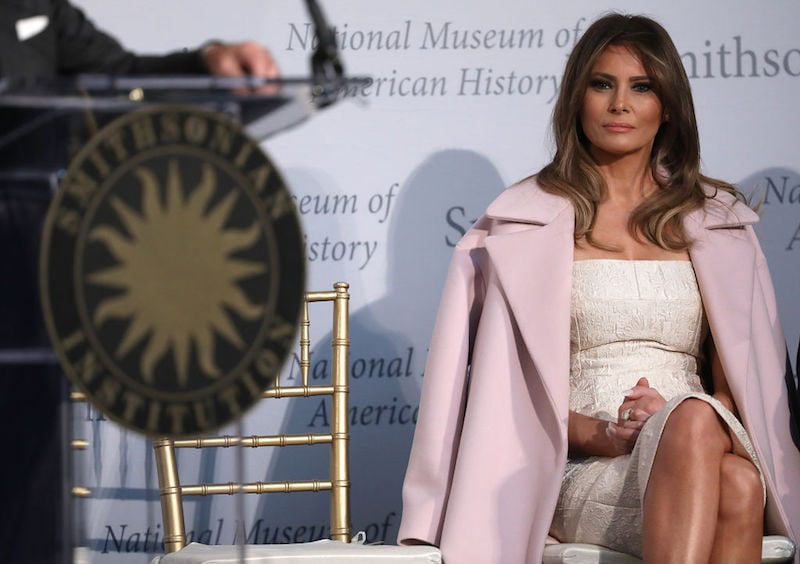 Most people agree Trump has a lot to hide. We'd expect the first lady to keep it classy, but Trump could unleash all of his thoughts and feelings about the demise of his marriage to the world once the divorce is over. Divorce attorney Cheryl New told the Washingtonian, "I think he underestimates Melania totally. She is a chess player. He is a checkers player."
Much to the disappointment of journalists everywhere, a reasonable judge would seal any agreements in an attempt to protect the privacy of the first couple. Along with sealing personal details, we expect Melania to keep her mouth shut about campaign and presidential secrets due to agreements she may have reached with Trump and his advisors.
Next: Back to bullying for Melania?
11. Melania's anti-bullying initiative would be over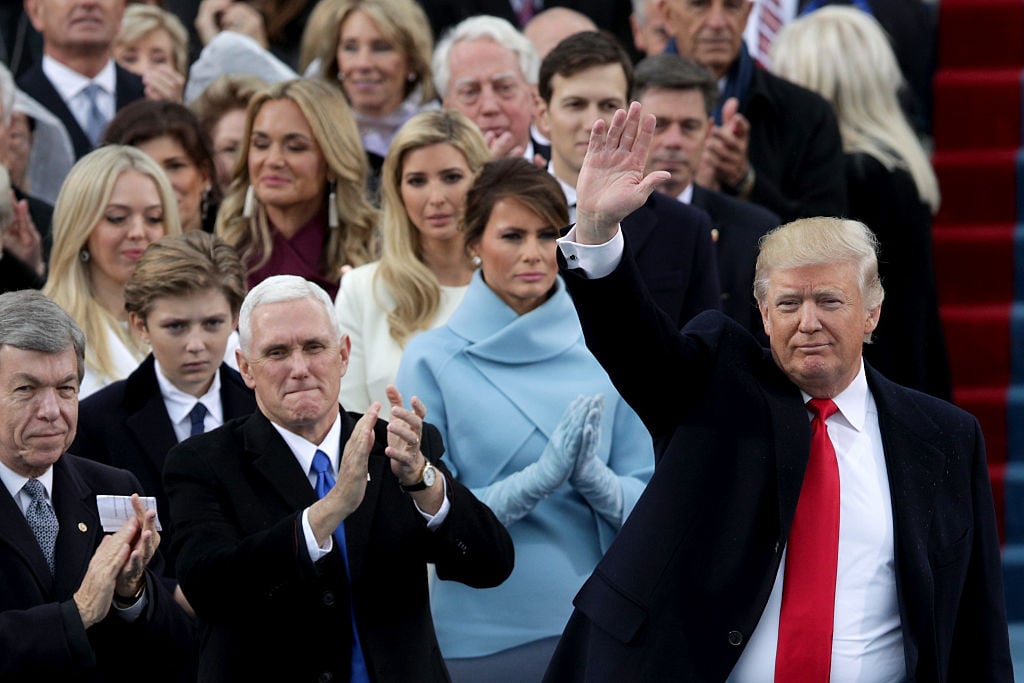 First ladies are not elected officials; the role is considered an "office of honor." (First lady Pat Nixon once said it's "the hardest unpaid job in the world.") So Melania's position as first lady is completely unpaid. Her office does receive a federal budget, but she would not receive this upon a divorce.
Can Melania continue campaigning against bullying? Sure, she can if she wants — but not as a representative of the White House.
Next: Who would get Barron?
12. Melania would get primary custody of Barron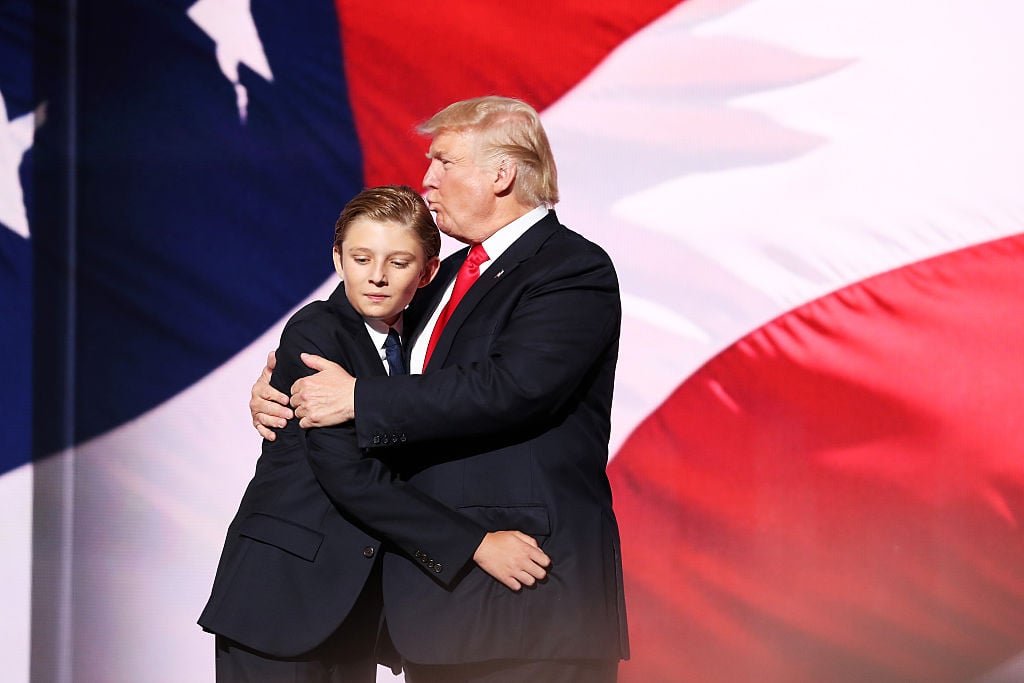 We can tell who the more hands-on parent is. The elder Trump has also been vocal about his role as an aloof parent, with the first lady doing much of the child-rearing. Since the president would be busy with the presidency, we'd assume Barron would live with his mother full-time.
Newman told Town and Country Magazine, "It's handled by the courts … it doesn't seem as if there's going to be much question as to who the primary caretaker is. My guess is that she would get primary custodial rights and he would get access whenever he happens to be in town."
Next: Doomed to reach a breaking point 
13. A mother first, wife second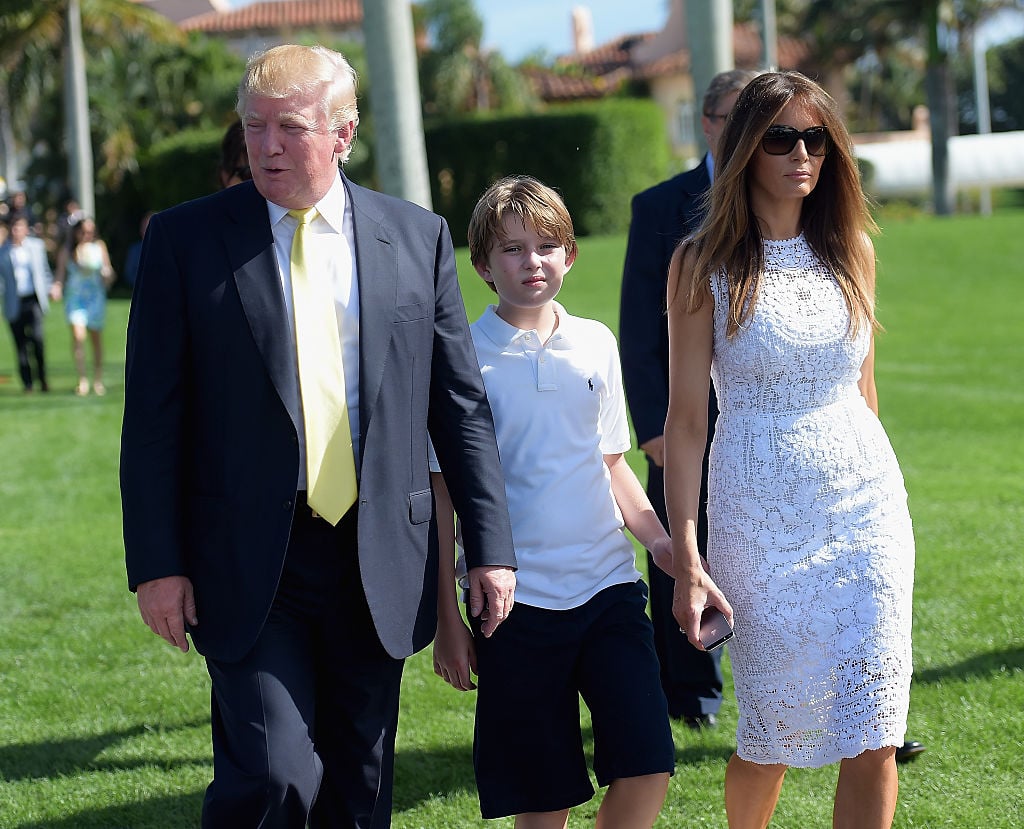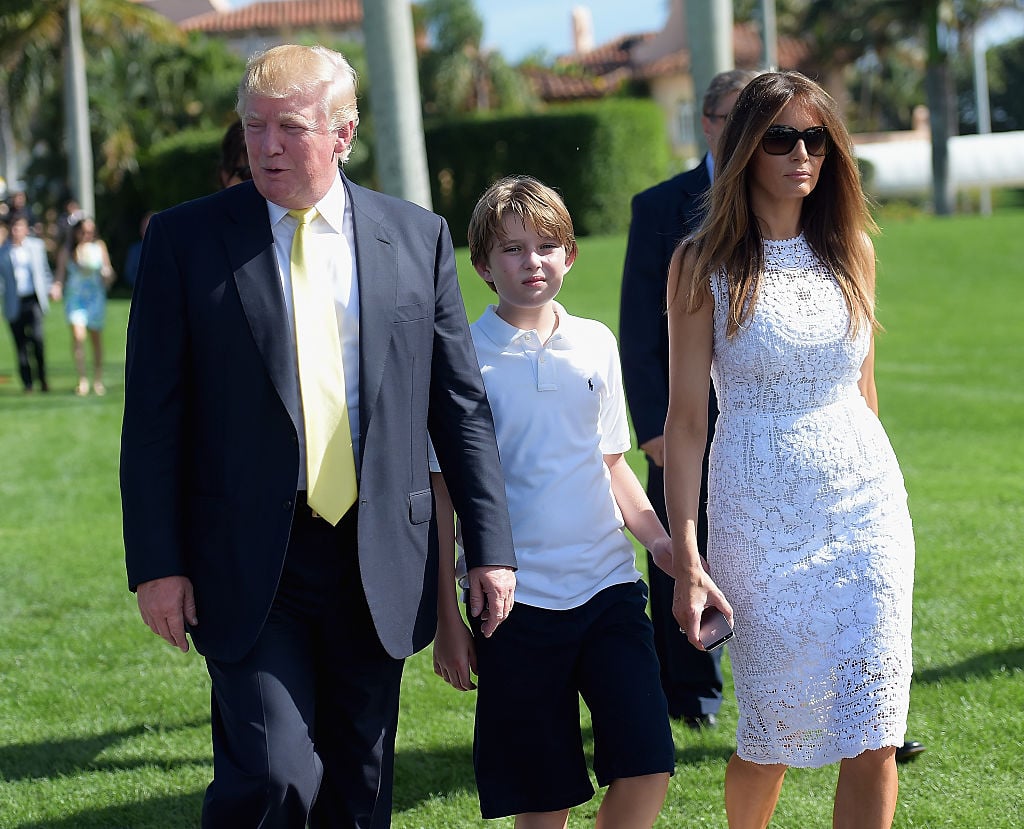 If there is one thing we know about Melania Trump, it's that she's a devoted mother. Obviously, her husband's presidency has sent her life and her son Barron's life into a tailspin.
Regardless of any animosity between the two, she will not seek any type of divorce with Donald while he is in office. She is focused solely on Barron and his well being and will not do anything to disrupt that or get in the way of that.

So something as big as divorce would be astronomical at any time, but while Donald was in office would be something even Melania wouldn't want to take part in.
We would have agreed with this a year ago, but there have been a ton of revelations about Trump since then. If Melania sees the right opportunity, she may not hesitate to get out.
Next: Keeping it cute 
14. She's playing nice — for now
After reports of Trump's infidelity hit the media, the first lady's secretary tried to dismiss them, but the facts are Melania wasn't seen publicly with her husband for over a month. She might not be ready to pull the plug on her marriage just yet, but that doesn't mean she isn't plotting her way out.
Until then the president is going to play nice with his wife until she "gets over it." According to Life & Style, "Trump risks losing favor with his supporters if Melania was to leave him, which could hurt his chances of getting reelected in 2020. We expect Trump to do whatever he can to ensure that Melania doesn't leave him."
Next: Independence is good for a country, but not this couple.
15. In the meantime, life goes on — separately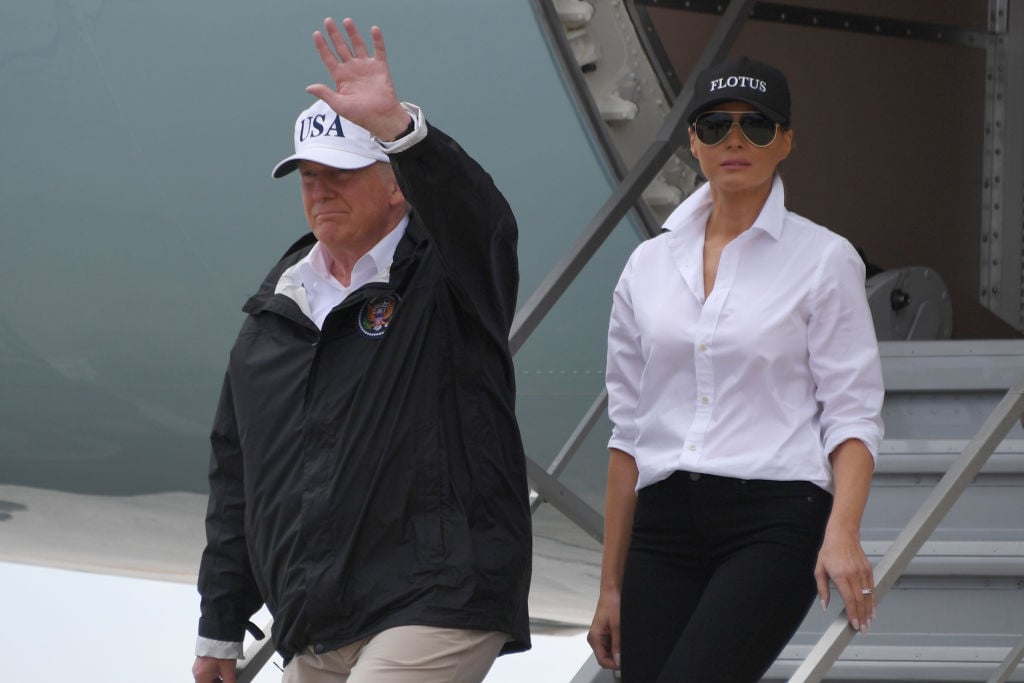 Even before Trump's presidency, the first couple seemed content on living separate lives. After the whole Stormy Daniels affair hit the media, the first lady canceled a trip with the president to Davos and rode to the State of the Union address apart from him. According to The New Yorker, Mrs. Trump said, she's "not a nagging wife."
Since Melania is used to doing her own thing, being forced into the role of first lady probably didn't do much to help her marriage.
Next: The battle of the wives
16. What will be the tipping point?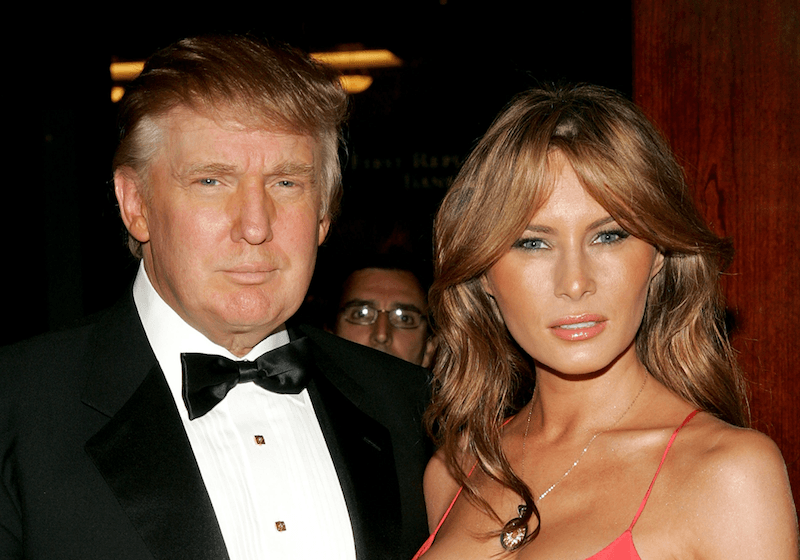 It may seem astounding now, but we're pretty sure the moment Melania got fed up didn't actually have anything to do with her marriage, at least not directly. In fact, it all stemmed from some comments made by the president's first wife, Ivana Trump. According to CNN, Ivana called herself the real first lady in her new memoir.
The president didn't respond to the comment, probably because he and Ivana are still friendly, but the first lady wasn't having it. Her communications director, Stephanie Grisham, released a statement calling the comments, "attention-seeking and self-serving noise."
Clearly, Melania isn't letting everything blow over her head.
Follow Aramide Tinubu on Twitter @midnightrami.
Read more: First Lady Melania Trump Revealed Her Favorite TV Shows and We're Really Confused
Check out The Cheat Sheet on Facebook!