Everything We Know About Bravo's New Show 'Buying it Blind' 
Would you buy a home sight unseen? Most people would balk at the idea, but a few brave would-be homeowners are taking a chance and letting a team of financial and real estate experts choose their house for them.
Bravo's new show Buying it Blind follows six couples who are shopping for a new place but can't agree on what to buy. Rather than give up, they turn the decision over to three experts – a contractor, a real estate agent, and a designer – and let them make the decision. Sound crazy? Definitely. But it's just the kind of crazy that can make for really good TV.
How Buying it Blind works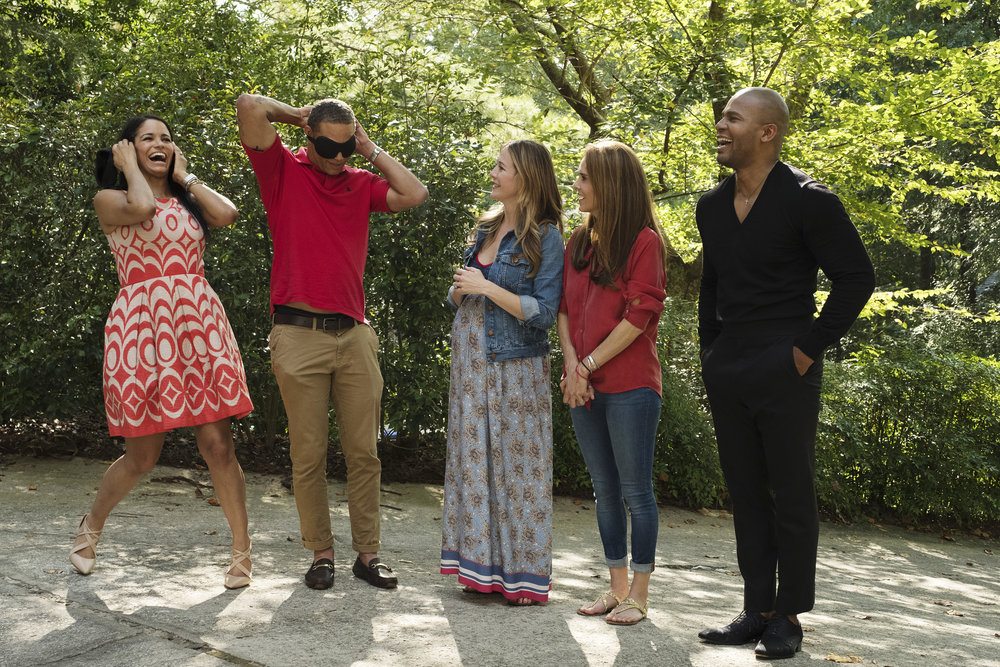 According to Bravo, 50% of new homebuyers say that buying a house is the most stressful thing they've ever done – even more stressful than getting fired, having a baby, or going bankrupt.
That's definitely the case for the six Atlanta couples featured on the show, who've agreed to hand over their savings and all control to real estate agent Anna Kilinski, contractor Jen Metzger, and designer Michel Smith Boyd. The three experts will pick a house for their clients, and then renovate it in the hopes of turning it into the home of the family's dreams.
Of course, the couples provide plenty of information to the experts to help them pick a house that's right for them. "We have to ask a lot of the right questions," Metzger told the Atlanta Journal-Constitution. "People think they know what they want but also don't know what they want. That's where a team of experts comes in."
"We don't buy these house for what they are. We buy it for what they can be," Kilinski explains. Based on the client's reactions in the show's trailer, they might have trouble seeing what the experts see in these rough-around-the-edges homes. The show will also tackle common renovation issues like unrealistic budget expectations.
The six-episode show is based on an Australian show that aired earlier this year. Some viewers down under criticized the reality program for its unrealistic reno budgets – a common gripe with home renovation shows. But the show's stars insist it's all real.
Is Bravo giving HGTV a run for its money?
For years, HGTV has been the go-to network for home design and real estate shows. But Bravo seems to be moving in on its territory. In addition to Buying it Blind, the channel is also set to premiere Sweet Home, which follows Oklahoma City designer Jennifer Welch as she renovates homes in the Sooner State.
Those new shows are on top of the network's other home-focused shows, like Flipping Out, Million Dollar Listing New York, Million Dollar Listing Los Angeles, and Get a Room with Carson and Tom. In addition, Bravo has launched an online home and design hub which features home tours, design tips, and more.
Execs have said that expanding "lifestyle programming in the home and design space" is just giving fans more of what they want while also appealing to new viewers. Two additional new series are also reportedly in the works, according to the Hollywood Reporter: Backyard Envy, which will focus on backyard renovations, and Flipping Exes, about an ex-girlfriend/ex-boyfriend pair of house flippers.
Buying it Blind premiers November 2 at 8/7c on Bravo.