Everything We Know About Carl Weathers' Character In 'Star Wars: The Mandalorian'
When it comes to impressive resumes, Carl Weathers just might have one of the best in the business. He has had two major careers in his lifetime and has risen to the top of each one.
While most people remember Weathers as Apollo Creed, die-hard fans remember him for both football and acting. Since hanging up his boxing gloves, he has had many memorable roles in both the TV and movie industry.
Carl Weathers was a professional athlete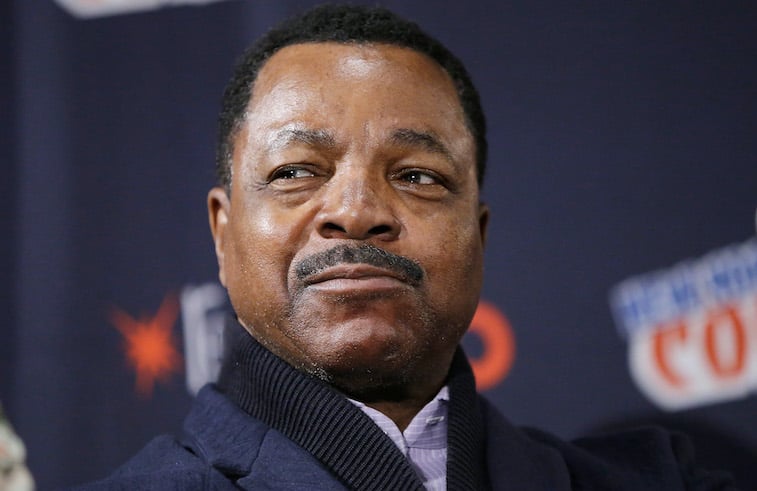 Before Carl Weathers had ever even picked up a movie script, he was a football player. He played for San Diego State, where he became a letterman in 1968. After collegiate football, he moved on to the professional leagues.
He started with the Oakland Raiders, in 1970, but only played about seven games before moving to the Canadian Football League and playing for the BC Lions. It turned out that Football was not his passion and he retired from the game in 1974 to pursue acting.
He has had a lot of famous roles
When it comes to acting roles, Carl Weathers has had a lot of work over the years. At first, he played small parts in movies like Friday Foster and Bucktown.
These were not the best roles, but in the 70s it was difficult to find starring roles for black men. Later Carl Weathers would go on to bigger and better projects.
'Rocky' (1976-1985)
Everything changed for him when Irwin Winkler and Robert Chartoff chose him to play Apollo Creed in the movie Rocky in 1976. This was the big break he needed to really start his acting career. He went on to play his iconic character in three films before Creed died in Rocky IV.
'Action Jackson' (1988)
Action Jackson was the first leading role for Weathers. It did not do great at the box office, but this is one of his most memorable characters. It also showed that he could carry a movie on his own instead of always being a supporting character.
'In the Heat of the Night' (1988)
Weathers stared in four episodes of the TV show, In the Heat of the Night. Each episode was a two-hour special and well received by viewers. Critics had much better things to say about his role on the popular show, more than in Action Jackson.
'Happy Gilmore' (1996)
Carl Weathers also played the part of Chubbs Peterson in Adam Sandler's comedy Happy Gilmore. He played a one-handed coach that helped Gilmore learn the proper way to play golf. This role might go down in history as a cult classic, even though very few fans of the movie realize that Chubbs is also Apollo Creed.
Carl Weathers will be in 'Star Wars: The Mandalorian'
Disney has announced several new Star Wars projects in the works for 2019. One of the biggest surprises has fans freaking out. Carl Weathers will play a new character for the franchise. He will be playing Greef Carga in the upcoming film Star Wars: The Mandalorian.
When asked about the new role he said,
"He's the head of this guild of bounty hunters. He's looking for someone to bring a product to a client. It's worth a lot, very valuable. Guess who he finds? He finds a bounty hunter named Mandalorian. He hires this guy, sends him out there, and Mando does what needs to be done."
The movie will be released to Disney+ streaming service. Fans are already talking about Carl Weathers' character, and many are excited for his future with the long-running Star Wars franchise.