Everything We Know About HGTV Star Christina El Moussa's New Show 'Christina on the Coast'
Christina El Moussa, now Christina Anstead, has had a past couple of years full of ups and downs. Her and ex-husband Tarek El Moussa first rose to fame on the HGTV show Flip or Flop, where they quickly became one of television's powerhouse real estate couples. They were alongside duos such as Chip and Joanna Gaines and the Property Brothers, but everything went downhill when the couple's marriage began to crumble. Christina recently married Ant Anstead, and this year, she's sporting a new last name and a brand new show.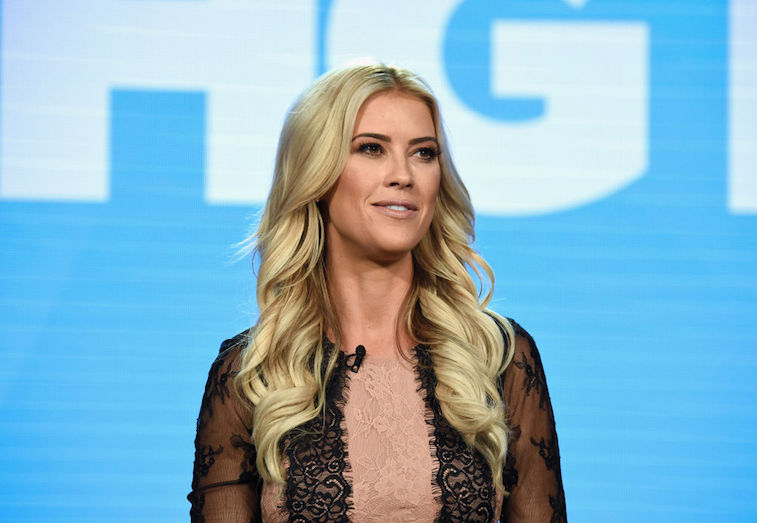 Anstead was married to Tarek El Moussa for nine years
When Anstead and El Moussa first joined HGTV, they were a happy couple with a young daughter. They hosted the show Flip or Flop, which took California homes in foreclosure and turned them into stunning showpieces. Despite the show's success, things weren't easy for the two. El Moussa had a tough battle with cancer, and as the fame started to grow larger, the couple started to grow apart. Shortly after welcoming their second child, the two announced their divorce. But the empire they had built required both of them, so they continued to do their show (which had inspired several spinoffs) as two business partners. Season 8 of Flip or Flop airs this summer.
Anstead met her new husband shortly after she and El Moussa split
It wasn't long after the couple's divorce that Anstead met her future husband, Ant Anstead. The two met through a mutual friend about a year after she and El Moussa had split. The two fell in love quickly and were engaged within a year. But they didn't want a massive wedding and wanted to keep the paparazzi out of it, so they told everyone they were hosting a holiday event in December — when guests showed up, they learned they were actually at the couple's wedding. It didn't take much longer after that for the couple to announce they're expecting their first child.
Her new design show 'Christina on the Coast' will premiere on HGTV on May 23
Now that Anstead is starting a new life with her husband, it only makes sense that she has a new show to go with it. Christina on the Coast is Anstead's next HGTV venture, and it premieres on May 23. The show follows Anstead as she puts her design skills to the test to turn drab, outdated houses into modern statement homes. When Anstead was on Flip or Flop, she took on the design portion of the show, and now she's taking that skill with her in her next endeavor. Now that she's one of HGTV's most well-known stars, the show will likely get high ratings.
The show also highlights her new marriage and family life
Along with her design skill, the show also highlights how Anstead's life has changed since she and El Moussa got divorced. The cameras will follow Anstead through some of her personal life, too, including finding the perfect home for her husband, two kids, and soon-to-be newborn. From the sound of it, the show will dive into Anstead's personal life a bit more than Flop or Flop did, which means viewers will likely tune in not only to see her redesign homes but also to see what her new life is like.
Check out The Cheat Sheet on Facebook!