Everything We Know About the 'Hocus Pocus' Remake
Booook! Hocus Pocus is back. Originally a lot different from what we saw in theaters, Hocus Pocus is the quintessential Halloween movie. And it's getting dusted off with a remake. Keep reading to learn everything we know about Hocus Pocus 2. 
'Hocus Pocus' remake is actually happening
A virgin finally lit the infamous black flame candle because a Hocus Pocus remake is officially in the works. According to Collider in an exclusive report, Jen D'Angelo, who wrote and co-produced Comedy Central's series, Workaholics, has been hired to write the script for Hocus Pocus 2.

While Hocus Pocus didn't cast a spell on audiences when it premiered in 1993 — box office numbers weren't spellbinding by any means — over the last 26 years, Hocus Pocus has become a cult classic Halloween movie. Lines from the movie can be seen on t-shirts, coffee mugs, socks, and more.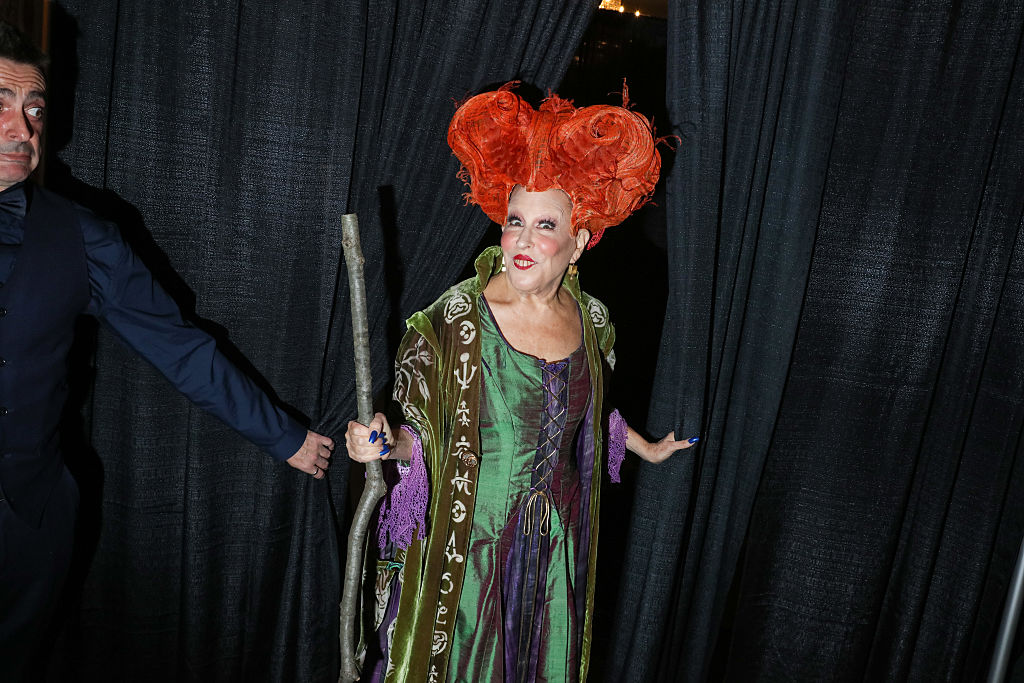 Thanks to frequent showings on Freeform, a Disney-owned network, during their 31 Nights of Halloween, younger generations have fallen in love with the Sanderson sisters Sarah (Sarah Jessica Parker), Mary (Kathy Najimy), and Winifred (Bette Midler). Find out how to watch the sisters attempt to suck the life out of the children of Salem, Mass., on Freeform by checking out their schedule for the rest of the days leading up to Oct. 31. Learn if it's on Netflix and Hulu here.

Remake of 'Hocus Pocus' will premiere on Disney+
Disney's own streaming service, Disney+, launches Nov. 12 in the U.S. — clear your calendars — and it will be the home of the Hocus Pocus remake meaning big fans of the original will want to sign up for Disney+ to watch the remake when it becomes available. 

Details are scarce

Ultimately, details on Hocus Pocus 2 are scarily few and far between. What we know for sure is that one will actually happen. No other information has been confirmed regarding the cast, director, name of the film, or when it will premiere.
We know there's no way a remake could find its way to Disney+ by the end of 2019, meaning audiences would probably see the film in 2020. We'd assume it would hit Disney+ in late September or early October but given that the original premiered in July — yes, July — any release date is possible. 
Will the original Sanderson sisters appear in the remake? 
There's been a lot of speculation in recent years about whether or not Parker, Midler, and Najimy would reprise their roles as the Sanderson sisters in a potential Hocus Pocus remake. 
There's been talk that one would involve an entirely new cast, which didn't sit well with Midler. She made her feelings clear about potentially not being included in Hocus Pocus 2 calling the move "cheap." 
While we previously reported Parker (and the rest of her original Hocus Pocus co-stars) likely wouldn't be part of a remake, Collider says the studio is trying to get Midler, Najimy, and Parker involved in the project in some capacity. However, none of them have officially signed on for Hocus Pocus 2. 
Until more details are released, we'll keep ourselves busy by rewatching the original for the hundredth time.