Everything We Know About Khloe Kardashian and Tristan Thompson's Cheating Scandal
When Khloe Kardashian was preparing to give birth to her and Tristan Thompson's baby in April 2018, the internet was exploding with videos and claims that the NBA star cheated on her with multiple women. Now, we are learning even more information about this alleged cheating scandal and the rumor that another woman may be pregnant with Thompson's baby.
We have more on that, the family's reaction to the devastating news, and why some people are questioning if this is real or if it's all press for the new season of Keeping Up with the Kardashians (page 6). You be the judge.
Video shows Thompson kissing, touching two women
On April 10, TMZ released video of someone, who appears to be Thompson, at a hookah lounge near Washington D.C. The footage shows the man thought to be the basketball player, engaged with two women. The male locks lips with the one woman then puts his head in the other female's chest before that woman gropes his crouch.
The surveillance is from October 2017, but if that's enough for you, there's more.
Next: A second video surfaces of Thompson going into hotel with woman.

Another video shows NBA player at hotel with Instagram model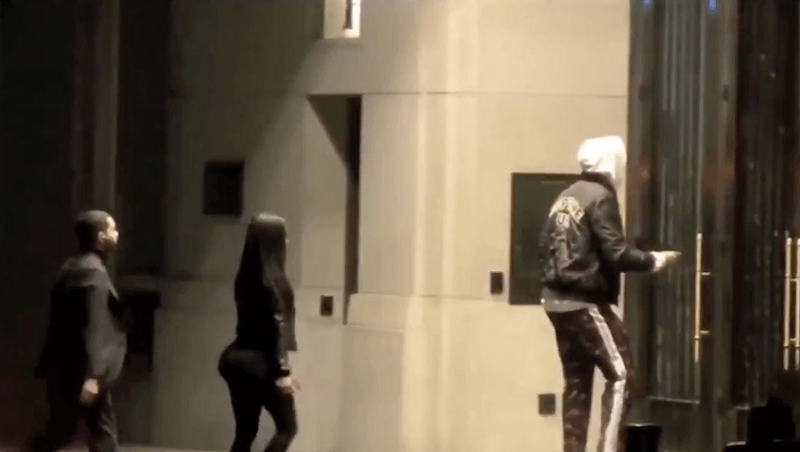 TMZ obtained another video reportedly of Thompson and a woman who Page Six identified as Instagram model Lani Blair going in and out of the Cleveland Cavaliers' hotel in New York City on April 7, 2018.
Witnesses said the two were seen kissing at a club and heading in and out of Thompson's room throughout the weekend. The Cavs had a game in New York against the Knicks on April 9.
Next: Woman says she got pregnant by Thompson too!
Woman posts sex tape, raunchy texts, claims she's pregnant
Adding to all of this came a bombshell report by The Mirror and TMZ that someone who claimed to have slept with Thompson posted, and later deleted, a clip on social media of the two allegedly having sex. The woman, who goes by @ms.stephaniee_ on Instagram, also posted raunchy text messages allegedly exchanged between them.
Her account later disappeared from the site likely because it violated Instagram's guidelines. But she had tagged Thompson in the Instagram story writing, "Let Us Be Happy @realtristan13."
She said that their alleged romp took place on March 21, 2018, and on her story, wrote, "I'm pregnant too since everything out here."
Next: The NBA star is accused of "serial cheating."

Did Kardashian know about his cheating?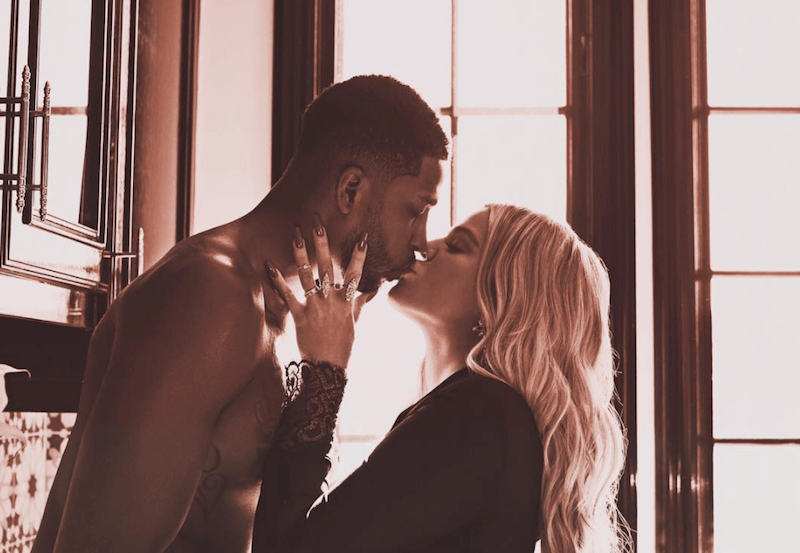 A source has alleged that these accusations will likely be followed by many others because the Cleveland Cavaliers All-Star is allegedly a "serial cheater." The source claimed, "Tristan has been consistently cheating on Khloe. He's a serial cheater. And there will be more women to come out of the woodwork."
Thompson and Kardashian have been dating since 2016 and at some point, the reality star was made aware that lifestyle blogger Jordan Craig was pregnant with his child. Because of this fact, some people have said what's allegedly going on is simply karma.
However, Kardashian and Thompson have never confirmed if they got together while he was still in a relationship with Craig.
Next: Craig reacts to cheating scandal.
Thompson's ex takes to Instagram following allegations
Craig took to Instagram with a cryptic post less than an hour after the videos made headlines.
The mother of Thompson's son shared the following message on her Instagram story: "If you respect yourself and you respect others, you would never make light of the misfortune of anyone, nor would you feel indemnified when it comes at the expense of others. Wishing peace for everyone."
Next: The Kardashian family's reaction to the news

Kardashian and her family are 'heartbroken'
The Kardashian clan took their time to comment publicly on the accusations and videos released. But some skeptic social media users are already wondering whether the whole scandal is actually crafted by Kris Jenner as a press stunt for the new season of the reality show.
While Jenner is a PR master, it's doubtful she has any involvement in this case. According to People, the entire family is genuinely "heartbroken." An insider told the publication, "They are heartbroken for Khloe. They didn't realize how deceptive Tristan could really be."
Of the pair's relationship, People's source added, "He was her everything. They had a life together. She honestly thought he treated her like gold, like a queen. [He] gave her everything, doted on her, told her how beautiful she was. To her, life was perfect. And it all just came crashing down."
Next: This most unlikely person reached out to Kardashian. 

An old foe has reached out to the reality star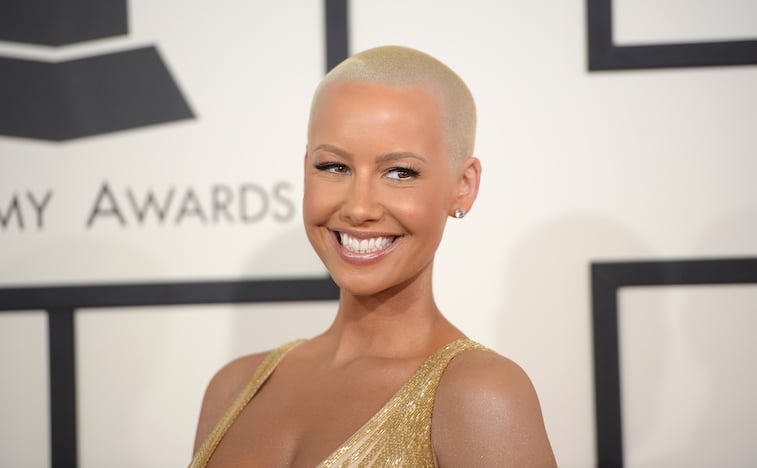 Of all the people to reach out to Kardashian during this time, not many people would have guessed that Amber Rose would be offering her support.
Kanye West's ex and Blac Chyna's best friend put her differences with Kardashian from their 2015 feud aside and posted this message to her Instagram story on April 10: "I know we've had our differences in the past but my heart is broken for you sis. Smh no one deserves to feel that pain especially during such a sensitive time. God bless you and your baby."
Rose's rep confirmed to ET that she was referring to Kardashian and the cheating allegations against Thompson in her post.
Follow Michelle Kapusta on Twitter @philamichelle.
Follow The Cheat Sheet on Facebook!