Everything We Know About a Possible Revival of 'The Office'
Could it be time for another shift at the Dunder Mifflin Scranton branch? As the craze of reviving classic shows continues, we've heard plenty of rumors about a possible reboot of The Office, which is pretty surprising considering the show only went off the air a few years ago.
So what do we know about an Office revival? Which cast members would come back, and which wouldn't? Let's take a look at all of the information that's out there.
Steve Carell says it's a bad idea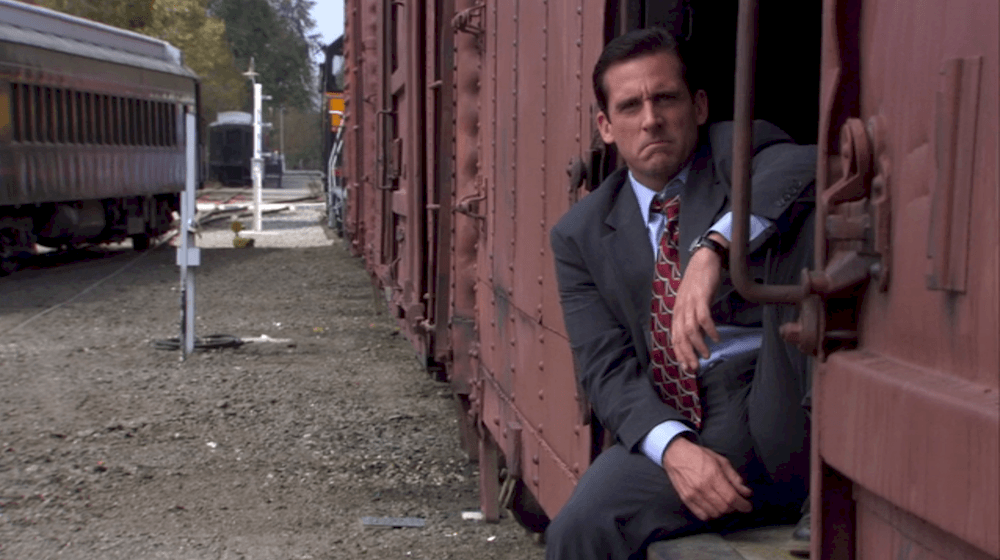 A lot of these revivals start with the cast and crew being asked in interviews whether they'd want to bring back the show, and that question has often been posed to the cast of The Office. But while promoting Despicable Me 3 in 2017, Steve Carell said he thought it was a bad idea.
"I think people think they want to see a new Office, but they don't really," Carell said. "It would not be the same. I think people would be disappointed."
But that's to be expected from Carell, who left the show before the series finale. What about the other actors? Well, in 2016, John Krasinski said he'd be interested in playing Jim again.
"I would love to, yeah," he said. "…If there was any sort of get together, I'd love to be there if they'd still have me. Yeah, I think we all talk about it. I don't know how you do it."
NBC's Bob Greenblatt said he'd love to revive the show
Of course, for The Office to be revived, NBC would actually have to be interested in bringing it back.
In August 2017, NBC Entertainment Chairman Bob Greenblatt confirmed that he's very interested and has even talked to creator Greg Daniels about it.
"We often talk about The Office, I've talked to Greg four times over the past few years. It's always, 'maybe some day but not now'," Greenblatt told Deadline. "There is certainly an open invitation but we don't have anything happening right now. If he wants to do it, I would do it."
TVLine reported last year that a reboot was being discussed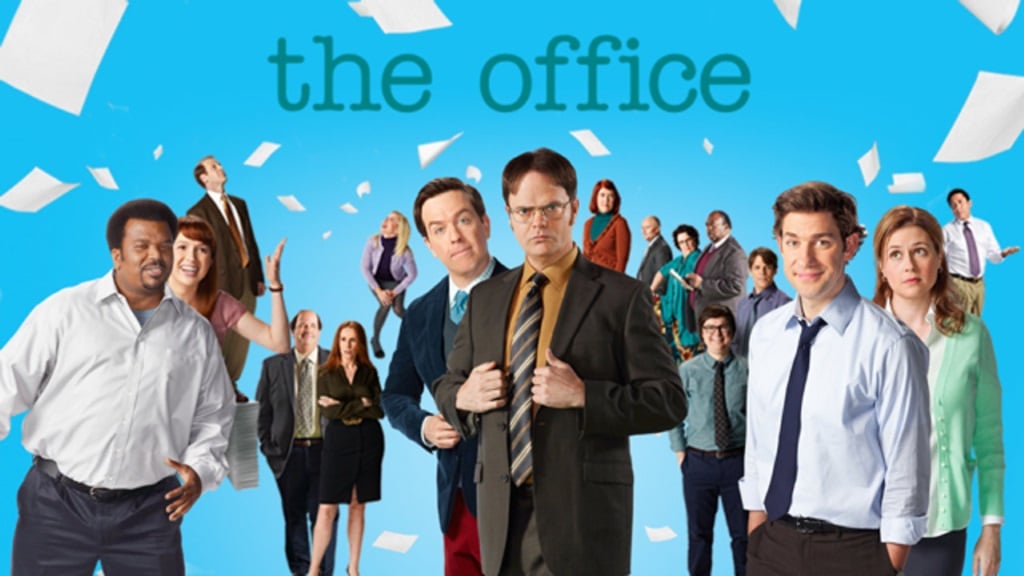 For a while, the idea of reviving The Office was little more than something that was floated during interviews with the cast. But then in December 2017, TVLine reported that it was actually in the works.
The report stated that this continuation of the show would be set once again at the Dunder Mifflin Scranton branch, and it would feature a mix of old and new cast members. Steve Carell wasn't expected to return, and so the report said that the search was on for a new boss.
Surprisingly, TVLine's report also stated that the revival was in discussions for the 2018-2019 season. Clearly, that didn't end up happening, as the revival would have definitely been confirmed by now if that was the case.
Much of the cast has now expressed interest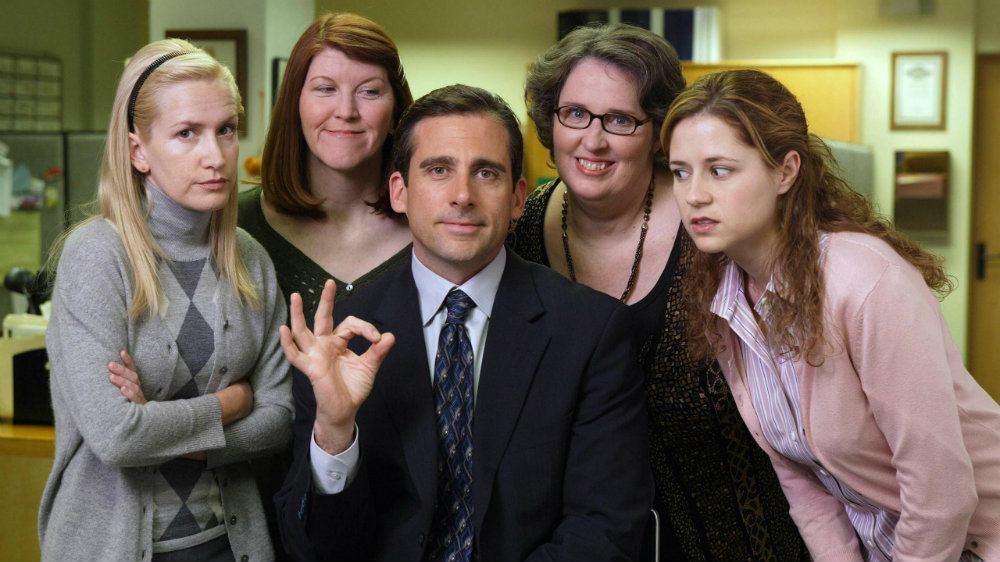 Weirdly, in the weeks after that TVLine report, The Office's cast began to make clear that they had not even been contacted about this possible revival. However, several cast members said they'd be interested.
For instance, Jenna Fischer, who played Pam on the show, told The Hollywood Reporter, "I would be honored to come back in any way that I am able to. I loved playing that character and as long as Greg Daniels is the person in charge and the visionary behind it, then I would absolutely be up for it."
She did add that she wants to see Mindy Kaling, B.J. Novak, Gene Stupnitsky, Lee Eisenberg, and Mike Schur write for the revival, but she didn't specify that she wouldn't come back if they didn't.
Some of the other cast members who subsequently said they would return include Angela Kinsey and Creed Bratton, although everyone made clear that they had no idea about this project before TVLine's article, which definitely called the report into question.
John Krasinski said the show should come back for a Christmas special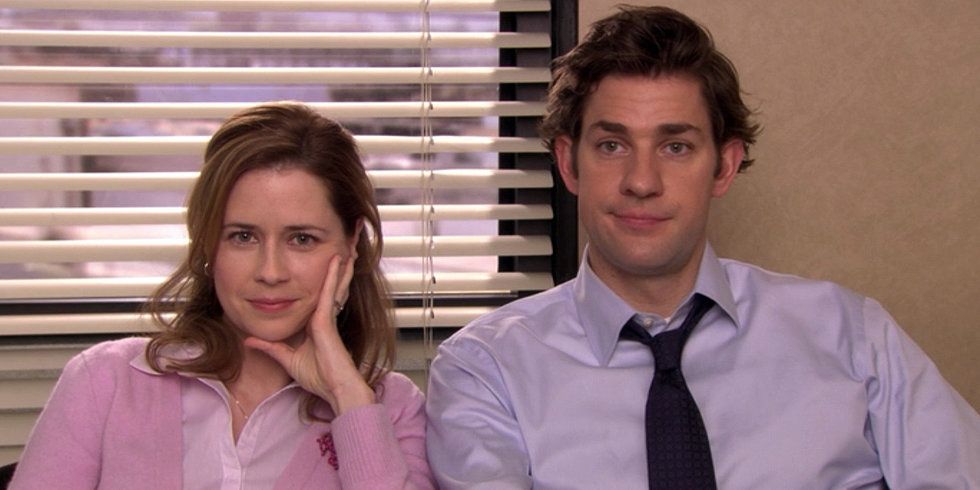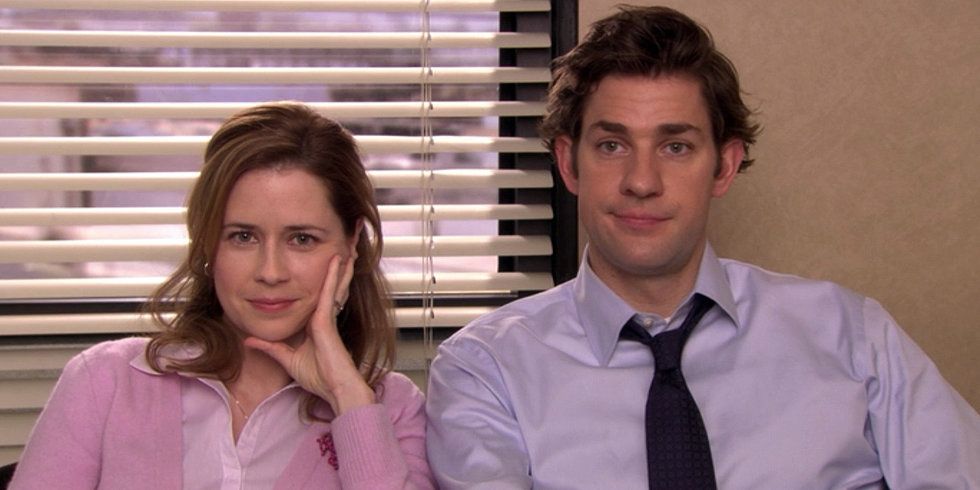 So could The Office actually return for a full new season? Many of the cast members are busy, and it's difficult to imagine people like Jenna Fischer, John Krasinski, and Mindy Kaling returning full time.
But John Krasinski has a proposal: the show should come back for a Christmas special, similar to how the original British Office did. It's reasonable to imagine even the busiest of cast members would make time for an episode that caught up with what everyone is doing now.
"I think the UK thing that I always have pitched and wanted to do is that Christmas special thing, where we do a Christmas special this year and then two years from now, or three years from now, we do another one," Krasinski said. "I love that idea coming back finding out where everybody is. I would totally be down for that."
He specified that he isn't sure he'd want to do a full new season because everyone is happy with the way The Office ended.
Rainn Wilson, who played Dwight, shared a similar sentiment in an interview with CinemaBlend, saying, "I think everyone feels the same way. If the timing is right, if the idea is right then we'd love to do something. I don't wanna go do new Office episodes. Kinda like on Will & Grace, they're just doing the show again. I don't really have a desire to do that. But if there was some fun little arc where we get to revisit our characters in a given time, that could be a lot of fun."
NBC's chairman recently declined to provide more information
During NBC's upfront call in May, Bob Greenblatt was asked about a possible Office revival, and he declined to provide more information, only replying that he would say more when he had something to announce. This only increased the speculation that there was something in the works behind the scenes; after all, if nothing had changed since last year, why not just give the same "maybe someday" type answer he gave in 2017?
So at this point, there are basically two options for an Office revival. One, it's a continuation that only really features the supporting characters like Angela, Stanley, and Kevin, with most of the leads, like Jim, Pam, and Michael, not returning. Or two, it's a one-time special, maybe a Christmas special, catching up with where all of the characters are years later, in which case almost everyone, maybe even Steve Carell, would likely come back.
Right now, we don't know much about the current status of the revival or which one of the options it will be, but stay tuned for more information as it develops.