Everything We Know About the Nicki Minaj and Adele Collab
It's the collaboration that we never knew we needed but suddenly can't live without. Nicki Minaj and Adele have reportedly been working on a song together and the internet is absolutely losing it.
After rumors that Adele was working on a new hit with Beyoncé and Coldplay turned out to be false, the song gods have smiled down on us and gifted us another collab that we can get behind.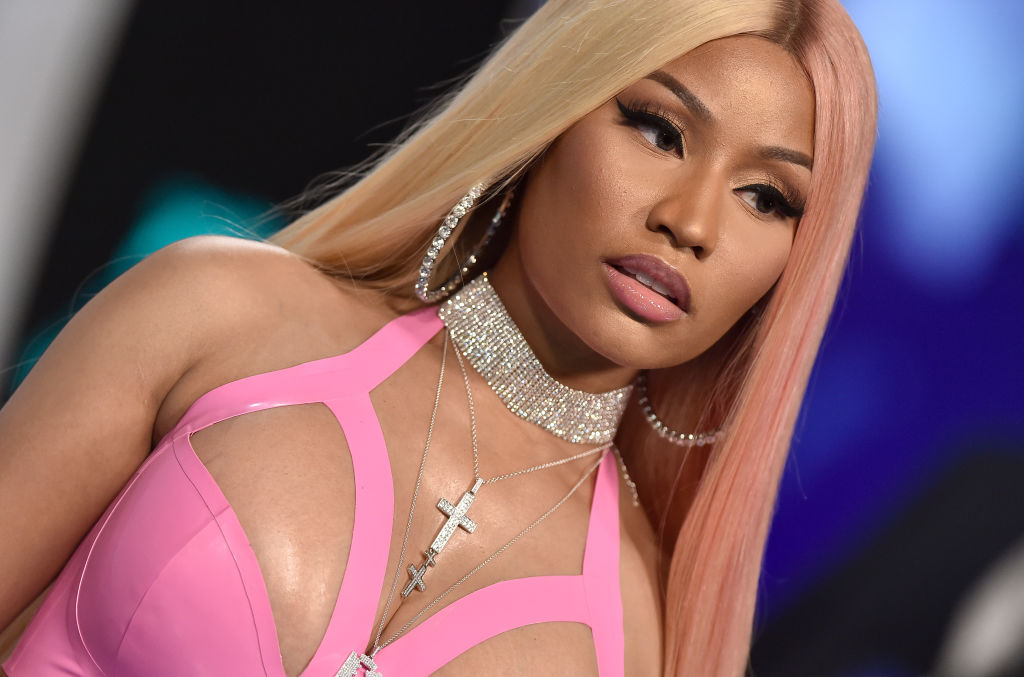 Adele and Nicki Minaj's new song
Minaj recently spoke to Entertainment Tonight and revealed the collaboration.
"Yes and yes, yes and yes, wooo hoo!" she told the outlet when asked if she was working with the singer.
Unfortunately, she couldn't reveal too much about the song.
"But Adele made me swear to secrecy that I'm not allowed to tell anyone that I'm working with her," she said. "And that we already shot a video. And it's an epic song! Ahh!"
Minaj also has another collaboration coming up for the Charlie's Angels soundtrack with Ariana Grande and Normani.
"I'm proud of her, 'cause she executive produced that album and I'm proud to be a part of something that's her baby," Minaj said of Grande. "It's always good working with her because we actually — unlike other artists — we actually have a real friendship outside, in the real world. People don't realize that. Like we actually text, we actually facetime and we actually get on each other's nerves, stuff like that."
Fan reactions to the collab
For some fans, news of this upcoming song was too good to be true.
"Don't tell anyone but @Adele has a song with @NICKIMINAJ and they already shot the video and it may be on Adele's next album," one fan tweeted. "Fingers crossed, I don't want to jinx it."
"@Adele and @NICKIMINAJ together?" another person wrote. "Wwoooaahhhh! Can't wait!"
But some people were suspicious about whether the song actually existed.
"She's speaking it into existence," one person tweeted. "Now her and Adele really gotta go make a song and a video. I peeped it."
And others were stuck on why Minaj even announced that she was done with music a few weeks ago.
"Why did Nicki Minaj tweet a big statement saying she was retiring from music that lasted a grand total of two days?" a fan wrote. "She's literally not stopped releasing stuff since and is now out here announcing a song with Adele hahaha."
Minaj's other collabs
Minaj isn't just working on new music. She is also getting her feet wet with a major fashion house. The rapper is teaming up with Fendi to produce a new Fendi Prints On line that was inspired by her song "Chun-Li."
"I am so grateful to everyone at Fendi," Minaj told the outlet. "My work and relationship with them has been ideal since the day I went out there to meet with them. I'm honored, of course. It's Fendi! It's a big freaking deal! And I had no idea by saying 'Fendi' my song that it would turn into a line, and thank God it did."
The collection is set to launch today.