Everything We Know About What Led To Demi Lovato's Overdose and Why Police Say She Is Not Under Investigation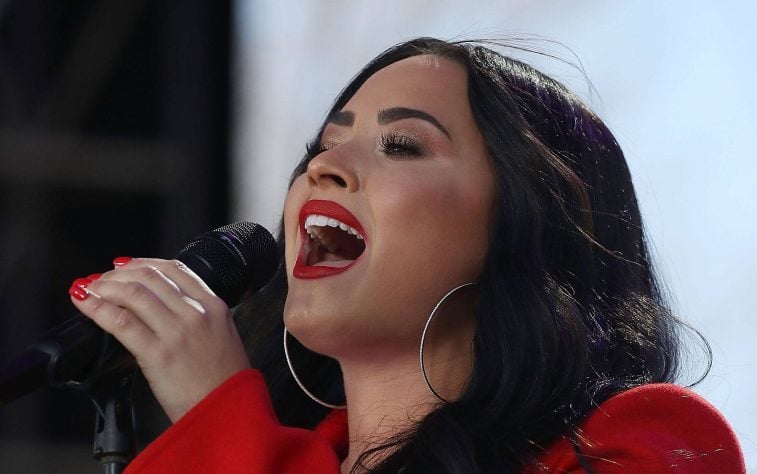 There have been many different reports about Demi Lovato's health and what led to an apparent overdose after the singer was rushed to the hospital. Now, her family and police are setting the record straight about a few things. Here's what we know.
There have been more questions than answers following the news that the pop star was found unconscious in her home on Tuesday, July 24, and transported to a nearby hospital. TMZ first reported that Lovato had overdosed on heroin, however, sources later told the media outlet and several other publications that was not the case.
A rep for the "Sorry Not Sorry" artist issued a statement with the official word about the situation from her family.
"Demi is awake and with her family who want to express thanks to everyone for the love, prayers, and support," the statement said. "Some of the information being reported is incorrect and they respectfully ask for privacy and not speculation as her health and recovery is the most important thing right now."
Sources told Us Weekly that Lovato's mother, Dianna De La Garza, has not left her daughter's side since she was hospitalized.
As for what led to the apparent overdose, well there have been conflicting reports about that as well. According to The Blast, Lovato was not forthcoming with paramedics about which drugs she took. Law enforcement sources said that her friends, who found her unconscious, would not say what she took either.
LAPD officers collected an "item of evidence" related to illegal drugs that are not typically associated with heroin, the outlet noted. It was later reported that authorities did not take evidence from the "Stone Cold" singer's home and she is not under any type of criminal investigation.
Sources explained that "one of her friends had Narcan on hand in case something like this happened. Her friends knew this was coming because she's been using so much again. They were up all night partying the night before at her house. Luckily, the Narcan worked and she will recover."
Lovato's fans may have seen something like this coming as well after a few warning signs including how during a recent performance she forgot the words to her song "Sober." It was in the recently released ballad that Lovato admitted that she had relapsed after six years of sobriety.
She apologized her family and fans with the lyrics, "Mama, I'm so sorry I'm not sober anymore / And daddy please forgive me for the drinks spilled on the floor. And I'm sorry for the fans I lost who watched me fall again / I wanna be a role model, but I'm only human."
Following the news that she was taken to the hospital, several celebrities took to social media to offer messages of support.
Fellow musician Lady Gaga tweeted, "We should all wrap our arms of love around Demi Lovato. I am so happy you're alive. Thank God. If I know my monsters as well as I believe I do, we all wish you self-compassion and inner peace. And may you receive the love so many have for you. #ImConfidentInDemi Demi, I love you."
Her exes, Wilmer Valderrama and Joe Jonas, also reacted. A source told People that Valderrama is "shocked" and "heartbroken" by the news. While Joe Jonas took to Twitter to ask for prayers writing, "Like all of you I am thinking of @DDLovato right now. She needs our prayers and support. We all know how strong you are Demi. #prayfordemi."