Everything We Know So Far About 'Sanditon,' PBS's Adaptation of Jane Austen's Unfinished Novel
2020 is going to be a good year for Jane Austen fans. Not only is a new film adaptation of Emma starring Anna Taylor-Joy coming to theaters in February, but PBS will also air a new miniseries based on Austen's work — and it's a story you've never seen before. 
Sanditon is an eight-part miniseries based on Austen's unfinished novel of the same name. Austen was only able to complete 11 chapters of the book before she died in 1817, so we'll never know exactly how she planned the story to play out. But a modern screenwriter has created his own conclusion for this series. 
'Sanditon' is set at a seaside resort 
In Sanditon, a young woman named Charlotte Heywood (Rose Williams) meets Tom Parker (Kris Marshall), an enterprising man who has big plans to transform the sleepy seaside town of Sanditon into a posh resort. Charlotte travels to Sanditon, where she meets Tom's his enigmatic brother Sidney (Theo James) and assorted other characters. Naturally, romance, balls, and intrigue follow.
Andrew Davies wrote the screenplay 
Costume drama fans will instantly recognize the name of screenwriter Andrew Davies. He might be best-known for his 1995 adaptation of Pride & Prejudice starring Colin Firth as Mr. Darcy, but he's no stranger to Austen's other works, having also written screenplays for Sense & Sensibility and Northanger Abbey. He's also behind TV adaptations of War & Peace, Les Misérables, Bleak House, and other classic novels. 
'Sanditon' will feature a prominent black character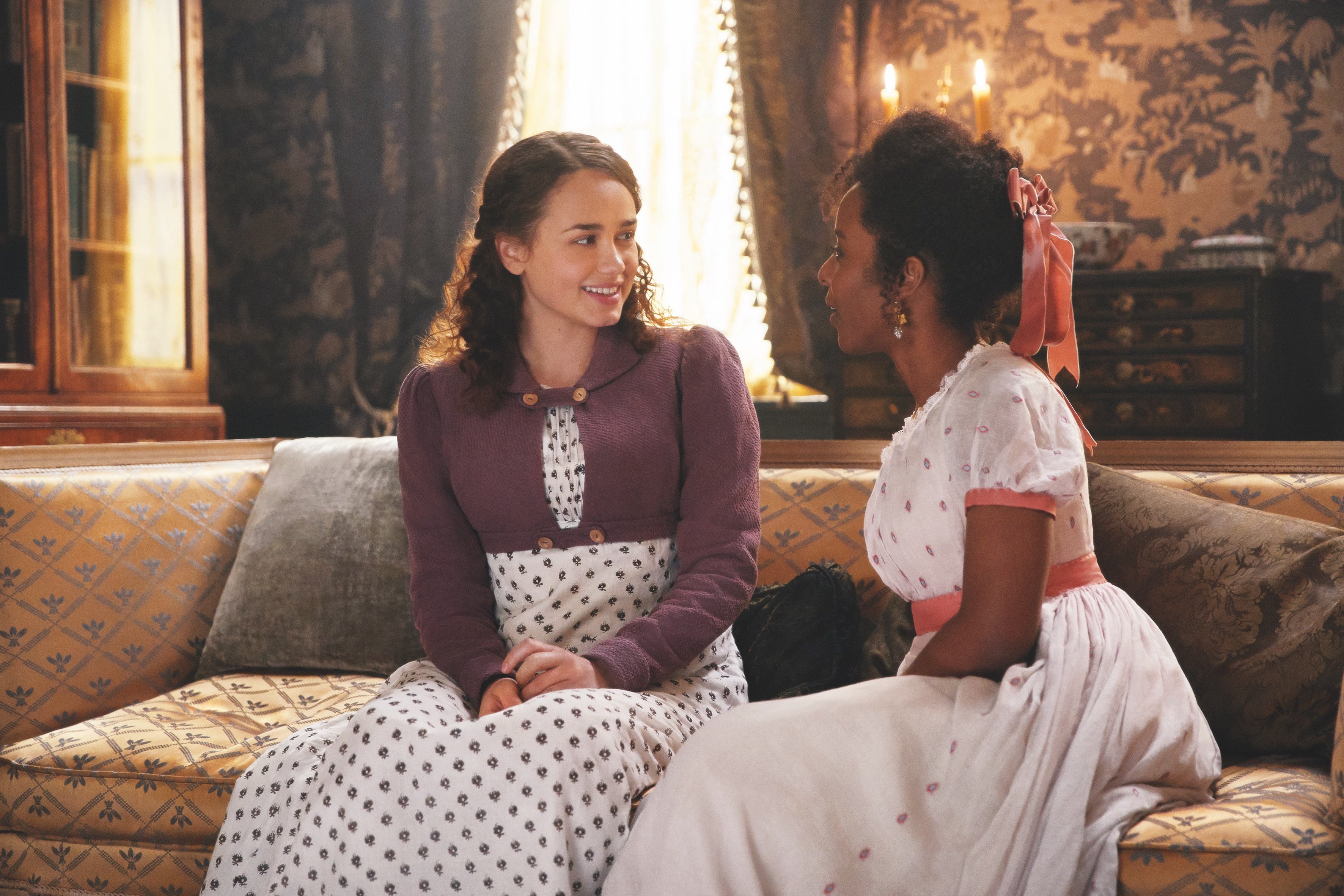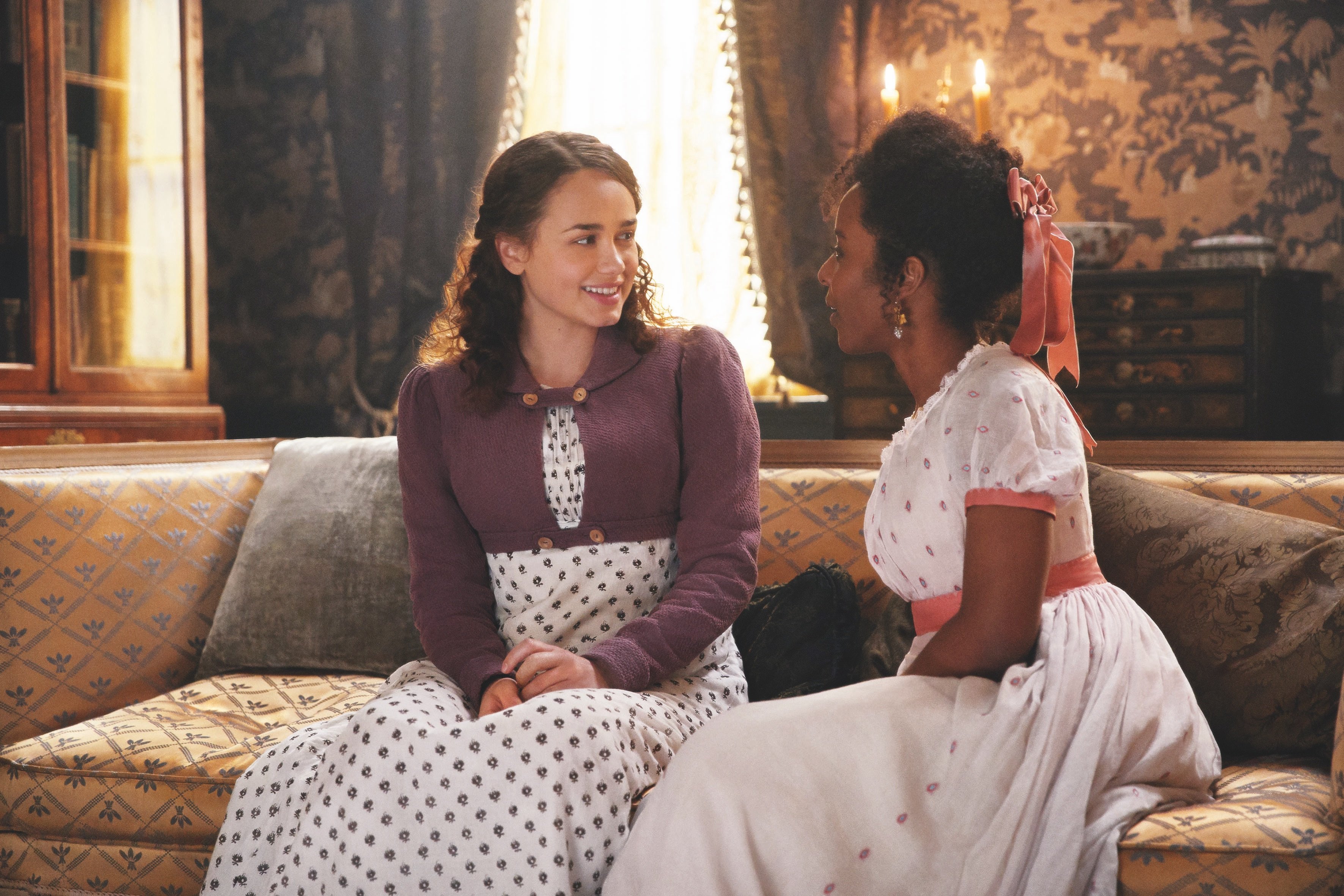 Sanditon is breaking new ground in Austen adaptations by featuring a prominent black character — one that was included in the original text. In her draft of the book, Austen introduces a young "half mulatto" woman named Miss Lambe from the West Indies. Miss Lambe is an heiress and is immediately seen as a possible wife for a character who hopes to marry into money. 
Crystal Clarke, who will play Miss Lambe, has said she's excited to potray a character of color who was included in the original book. 
"What's great is Georgiana hasn't just been slotted in there just for the sake of diversity," Clarke told an audience at this summer's TCA press tour. "She was included in the original novel. I do hope to see more (people of color) but it's also just really nice that it's something that comes organically … (black people) were actually a thing back then."
Expect some sex 
Davies is known for his somewhat racy take on the classics, and Sanditon is apparently no exception. Viewers in the U.K. were reportedly scandalized by a sex scene and some male nudity in the first episode. But given that the series will air on PBS, viewers probably shouldn't expect anything too explicit (this isn't Outlander, after all). 
While some viewers might not approve, Davies doesn't feel bad about including some sex in his adaptations. "I suppose the sexing it up thing comes in fairly naturally," he's said, according to Radio Times. "If it's not there I feel that that's a shame, and I put some in."
It will premiere January 12, 2020
Sanditon is currently airing in the U.K., but U.S. audiences will have to wait a few months to see it. The series will premiere on PBS on Sunday, January 12, 2020, at 9/8c.