Everything You Need To Know About Justin and Hailey Bieber's Second Wedding
Justin Bieber and Hailey Baldwin are officially getting married—again.
After months of putting off their highly anticipated wedding ceremony, the couple will finally exchange vows in front of close family and friends this weekend.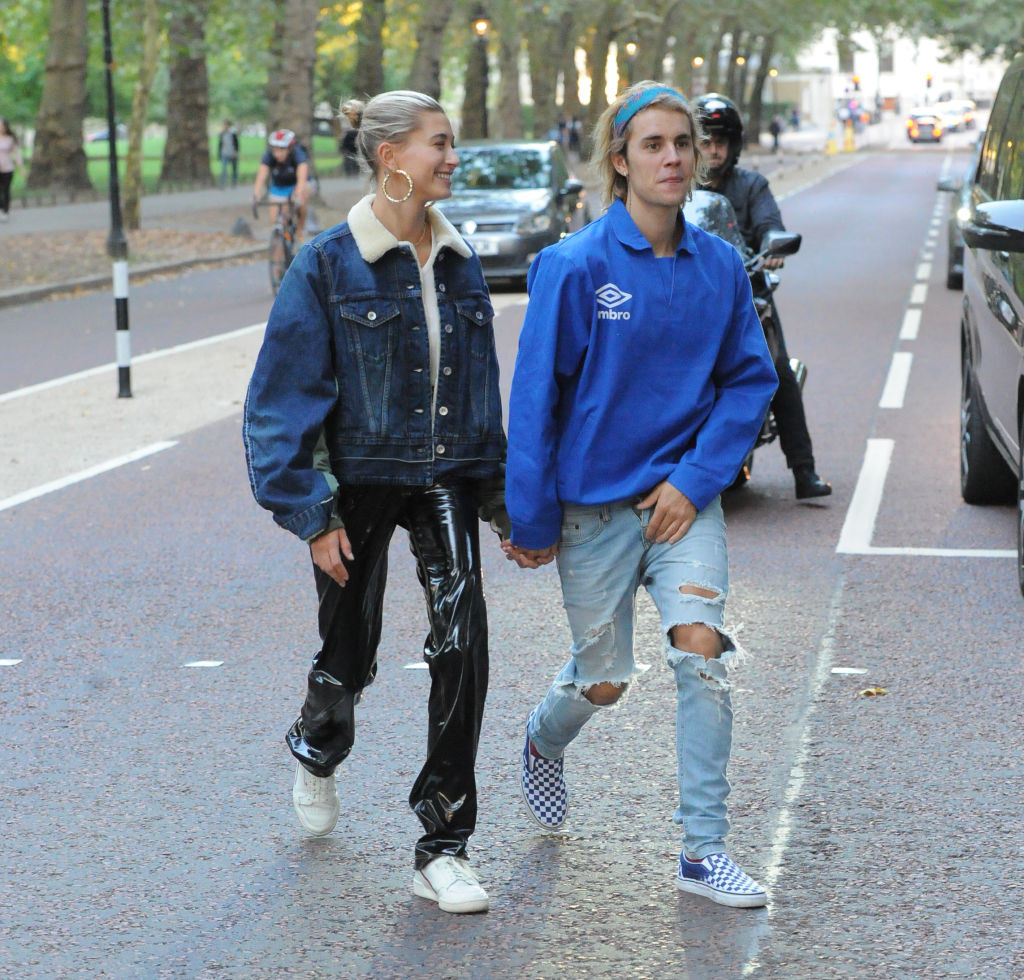 Although many details surrounding their wedding still remain unclear, here is everything we now know about Mr. and Mrs. Bieber's (second) special day.
They were legally married by the courts last year
Many of us can probably agree that we definitely weren't expected to hear the news of Justin Bieber having legally married Hailey Baldwin.
Three months after getting engaged while on vacation in the Bahamas, the singer and the supermodel didn't waste anytime making things official.
TMZ was first to report that the couple had tied the knot in New York City after obtaining a marriage license at the courthouse back in September 2018.
Since Bieber and Baldwin have always been rather private when it comes to their personal lives, the couple decided that they wanted to keep their marriage out of the public eye.
Despite being close to their family, the couple their nuptials to be a special moment between the two of them.
"The couple kept their marriage a secret from a lot of people. Justin and Hailey wanted to be married, and didn't want to wait," a source told the outlet. "They still plan to have a more formal wedding, but for them this intimate ceremony was exactly what they wanted."
While the couple didn't have their loved ones in attendance, they decided early on that they were going to plan a second wedding ceremony that would be a full-blown family affair.
Though Bieber and Baldwin were the formal ceremony would take place soon after getting legally married, their plans were constantly getting pushed back for a few different reasons.
One of the main ones being Bieber's mental health, which he has been open with fans about these past few months.
With the singer's receiving treatment for depression, he and Baldwin have been more focused on maintaining his health rather than their wedding.
"Justin has had his ups and downs but Hailey is his constant rock through tough times like this," a source shared with Entertainment Tonight earlier this month. "Justin is going into his upcoming wedding weekend in a very good place, looking forward to showing everyone the love he and Hailey share."
Now that Bieber has been doing a lot better, he and his leading lady are ready to exchange vows and become man and wife—a second time.
The couple will hold their second wedding in South Carolina
The day we've all been waiting for is finally upon us and we couldn't be more excited.
It has been confirmed by many news outlets that Justin and Hailey Bieber will be holding their second wedding in South Carolina at the Montage Palmetto Bluff hotel this weekend.
The location is a luxury coastal resort in the Palmetto Bluff area and it looks like it's straight out of a fairytale.
According to the hotel's website, the Montage "encompasses an extensive nature preserve, two picturesque villages featuring nine Southern-inspired dining options, a riverfront marina and a Jack Nicklaus Signature Golf Course." 
With the couple finally having decided on a wedding venue, their special day is definitely going to be magical.
A source recently told Entertainment Tonight that the couple has been planning their fairytale wedding for some time now and are ready to exchange vows in front of close family and friends.
"They wanted to celebrate their love and unity in front of the people they love, especially God," the source shared.
Like they've always planned, the ceremony will be a complete family affair. Since the singer and the supermodel are very close with their loved ones, the entire ceremony will incorporate their family.
"The [wedding] will be …. a fairy tale with over the top flowers, lights and an all-around party," the source added. "The couple is planning to make it a family affair with Hailey's sister and Justin's brother, sister and dad being incorporated. Justin has been through a lot in the past with his family, and he is looking forward to celebrating the special day with everyone."
While the ceremony will be ultra private and extremely intimate, the Biebers are looking forward to making their union official in front of their loved ones.
Their wedding ceremony has definitely been a long time coming but the couple cannot wait to commemorate their love a second time.
"Justin has always been in love with Hailey and is looking forward to being married," a source told ET earlier last year. "Justin has been in the spotlight for a long time, and his childhood was accelerated. After years of ups and downs, Justin took some time to evaluate everything in his life, took time off his tour [and] music and got to enjoy a more simple life."
The source continued, "With that time, Justin knew he wanted to spend his time with Hailey and have a future with her."