Everything You Need to Know About Summer Zervos, 'The Apprentice' Contestant Suing Donald Trump
Since his presidential campaign, nearly 20 women have come forward to accuse Donald Trump of sexual harassment or assault. All of which he has denied. At the time, Trump made it clear that these women have only spoken out in hopes of derailing his campaign. Yet between Stormy Daniels and Summer Zervos, the dust remains unsettled. Zervos refuses to back down. Follow along to learn everything you need to know about Zervos, The Apprentice contestant suing Donald Trump.
1. Zervos appeared on The Apprentice in 2005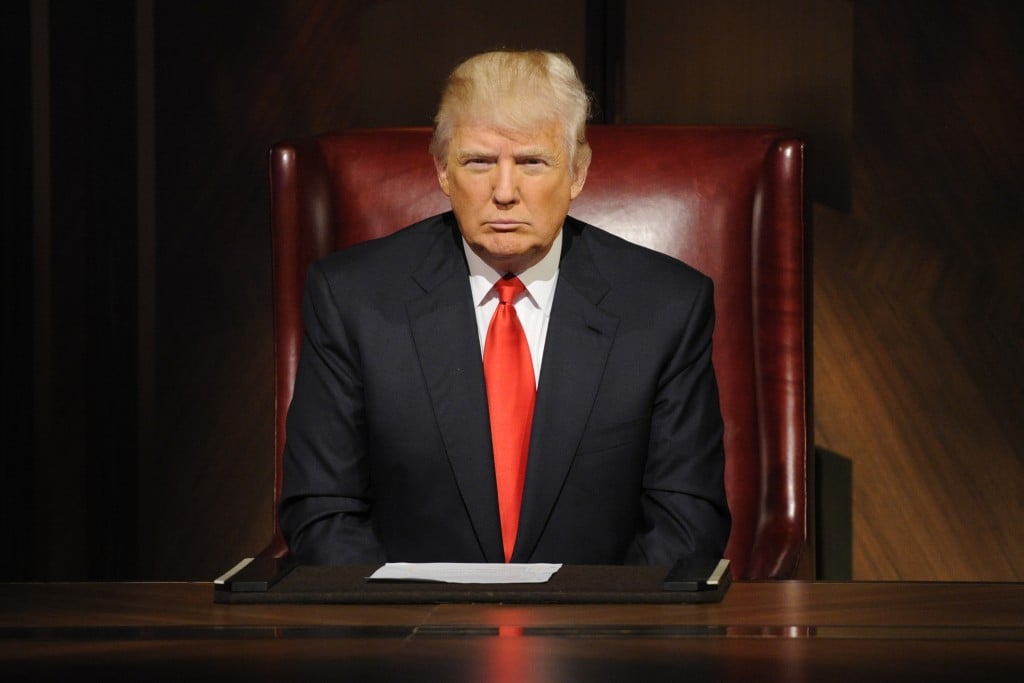 Zervos and Trump first became acquainted with her casting on Trump's The Apprentice. Interrupting Trump's spiel in the boardroom, Zervos truthfully came to the defense of another contestant. Trump was put off by the interruption, asking her "How stupid is that?" She was inevitably fired during that episode, the first of the season.
Next: Zervos' didn't let The Apprentice firing completely derail her. 
2. She is a restaurant owner in Huntington Beach, California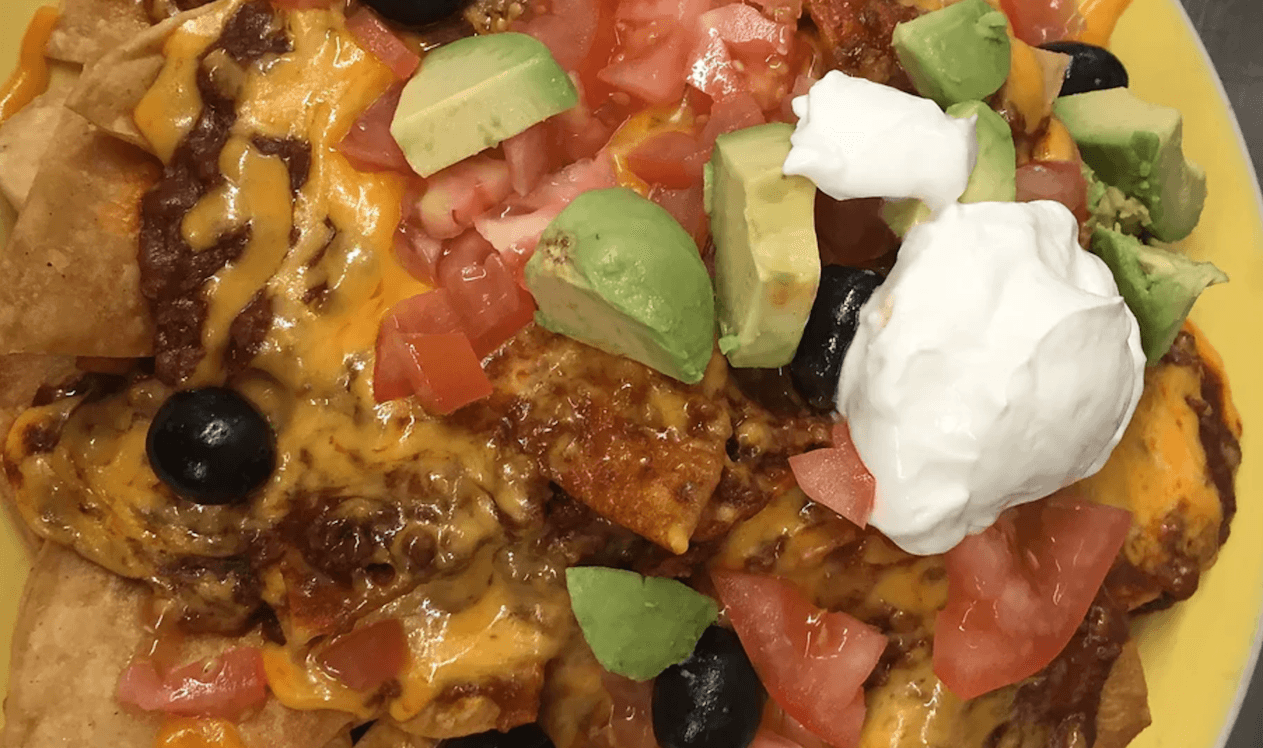 Serving classic American fare for breakfast, lunch, and dinner, Zervos is the owner of the Huntington Beach, California, restaurant named Sunny's. Despite the onslaught of drama and media attention surrounding the Zervos v. Trump case in New York, she has managed to keep the restaurant afloat.
Next: Here's how it all went down between Trump and Zervos.
3. The alleged sexual harassment took place in 2007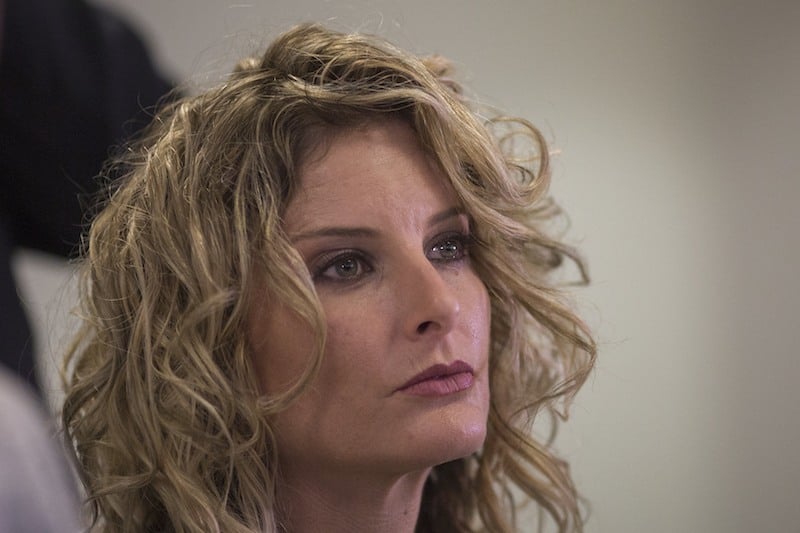 Even though Zervos got the boot on The Apprentice in 2005, she managed to keep in contact with Trump in hopes of landing a job with the Trump Organization. The first meeting (post-Apprentice) took place in New York at the Trump Tower. Allegedly, Trump kissed her on the lips twice. Fast forwarding a few weeks, the two met again in Los Angeles. Zervos alleges that Trump open-mouth kissed her, touched her breasts, and thrust his clothed nether regions on her.
Next: In the midst of Trump's presidential campaign, Zervos spoke out. 
4. In October 2016, Zervos publicly claimed Trump "aggressively kissed" her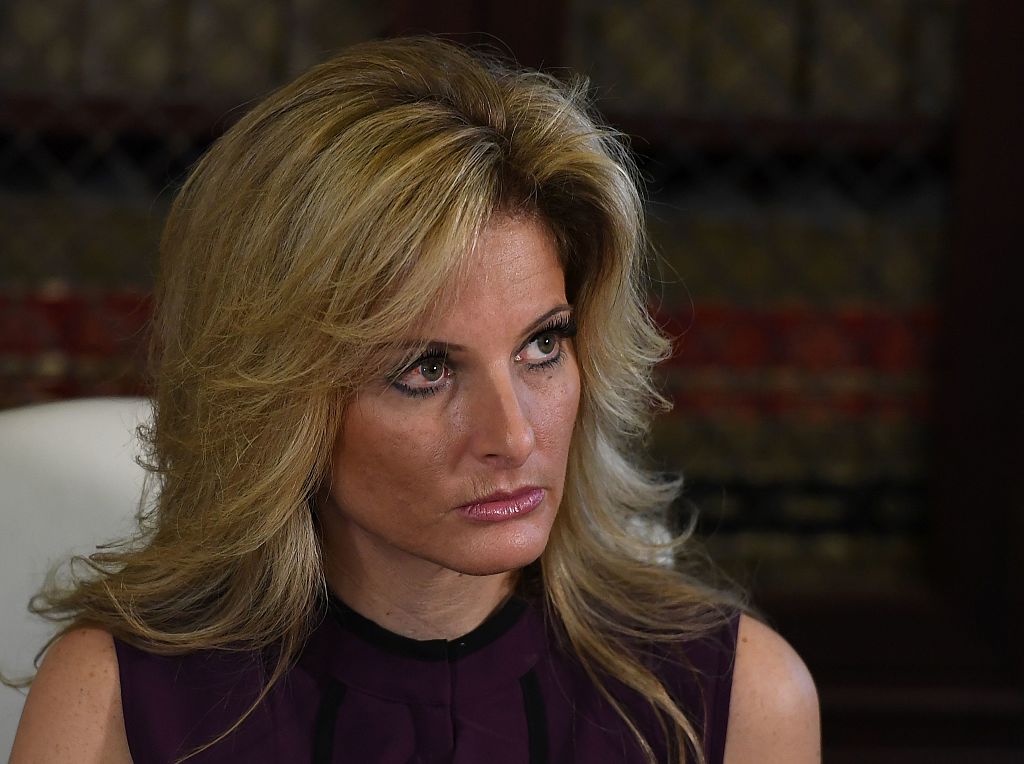 Considering Zervos was seeking out a job, not a kiss and grope, she took to the media to explain her unwanted interaction with Trump. Nevertheless, in true Trump fashion, the president-elect wholeheartedly denied the allegations. On the campaign trail, he said that "every woman lied when they came forward to hurt my campaign" and "all of these liars will be sued after the election is over."
Next: Zervos and her lawyer decided to sue Trump from a different angle. 
5. Because he denied the claims, she sued him for defamation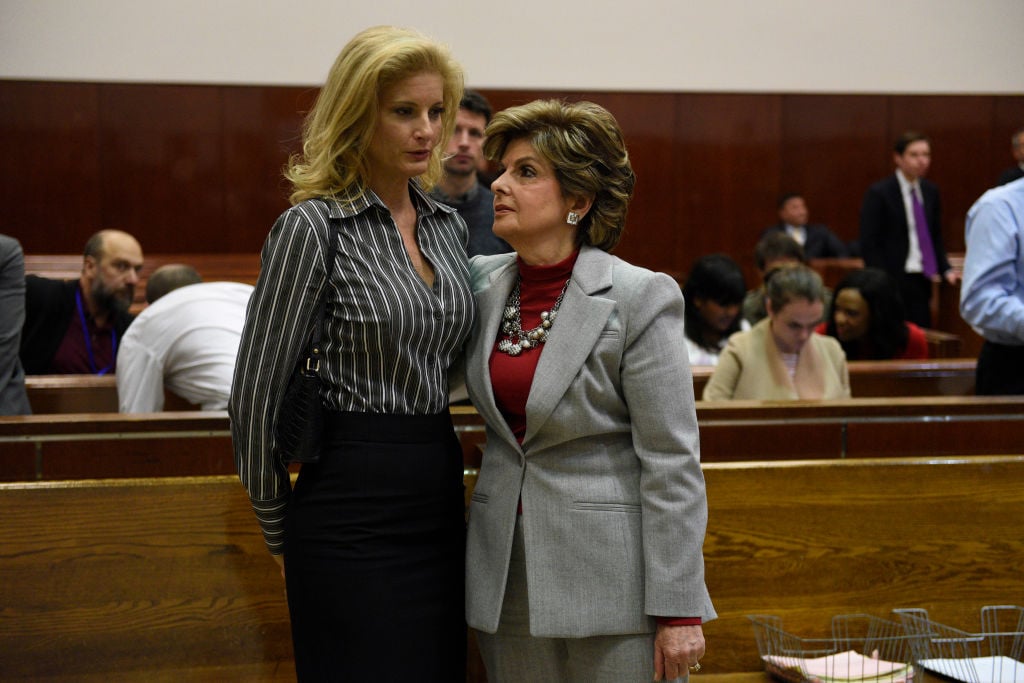 When Trump chose to call all of his female accusers of liars, Zervos felt defamed and decided to take action. She and lawyer, Mariann Meier Wang, resolved to take Trump to court, not for sexual assault, but instead for defamation. Zervos believed her image and reputation had been tarnished by the now-president calling publicly called her a liar.
Next: The real reason Zervos isn't suing Trump for sexual misconduct.
6. The statute of limitations prevents Zervos from suing Trump for sexual misconduct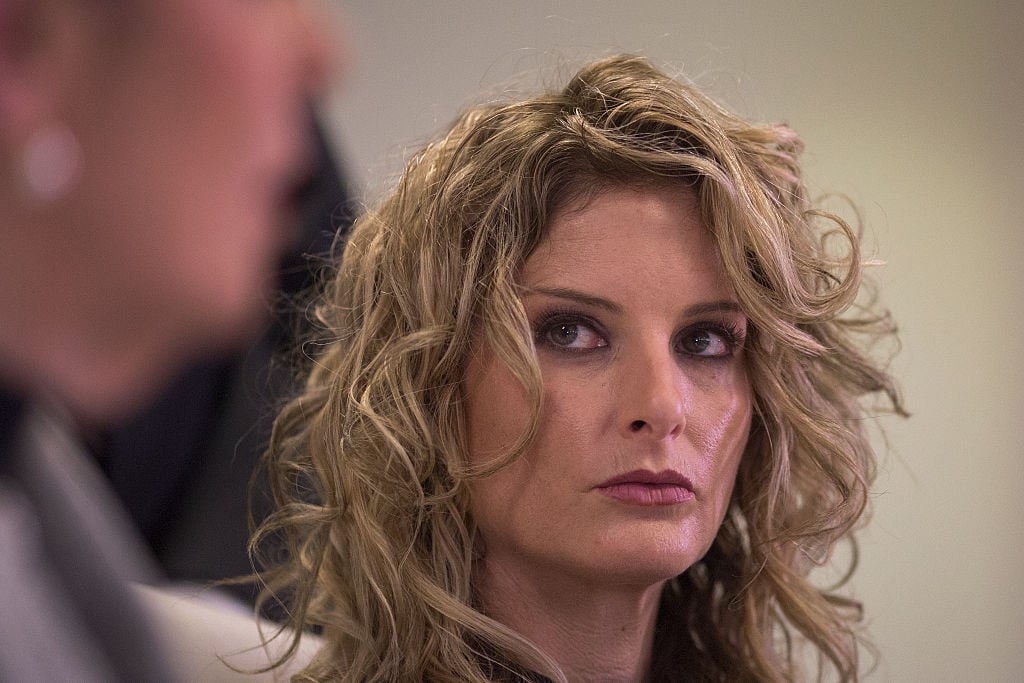 Many people do not understand why Zervos wouldn't just sue Trump for the sexual misconduct, and it is because she can't. The statue of limitations has expired for that kind of pursuit. While the idea behind the lawsuit is partly to clear her name, the other side of the token aims to shed light on President Trump's seemingly incessant alleged harassments and sexual misconduct against numerous women.
Next: Even Trump is not above the law. 
7. Trump's request to throw out the defamation lawsuit was denied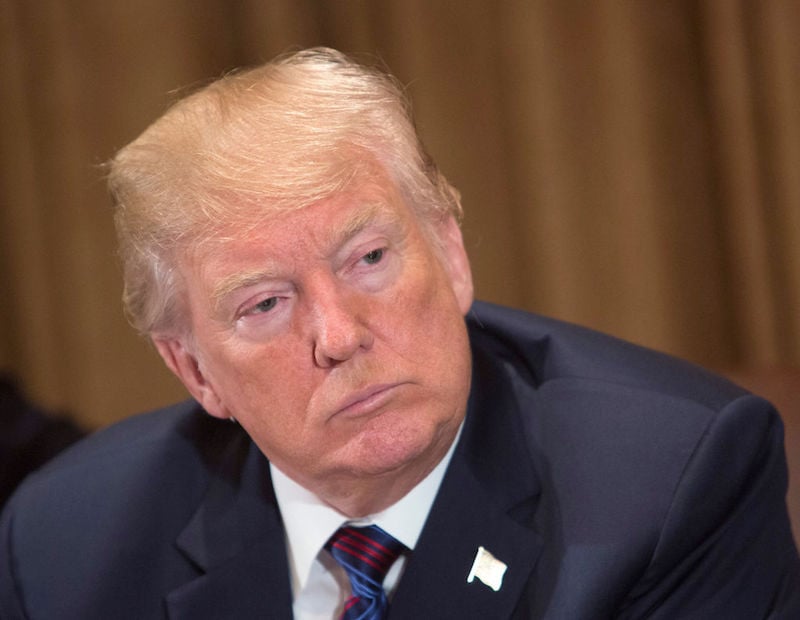 One thing is certain, Trump and his lawyer, Marc Kasowitz, did not expect their request to throw out the Zervos case to be denied. Instead, Justice Jennifer Schecter informed Trump that he "was not above the law." Schecter has ordered that all depositions of those involved in the lawsuit must be completed by January 31, 2019, NPR reported.
Next: The Zervos case could burst the doors wide open on Trump's inappropriate behavior. 
8. Zervos' case could burst the doors wide open for more allegations against Trump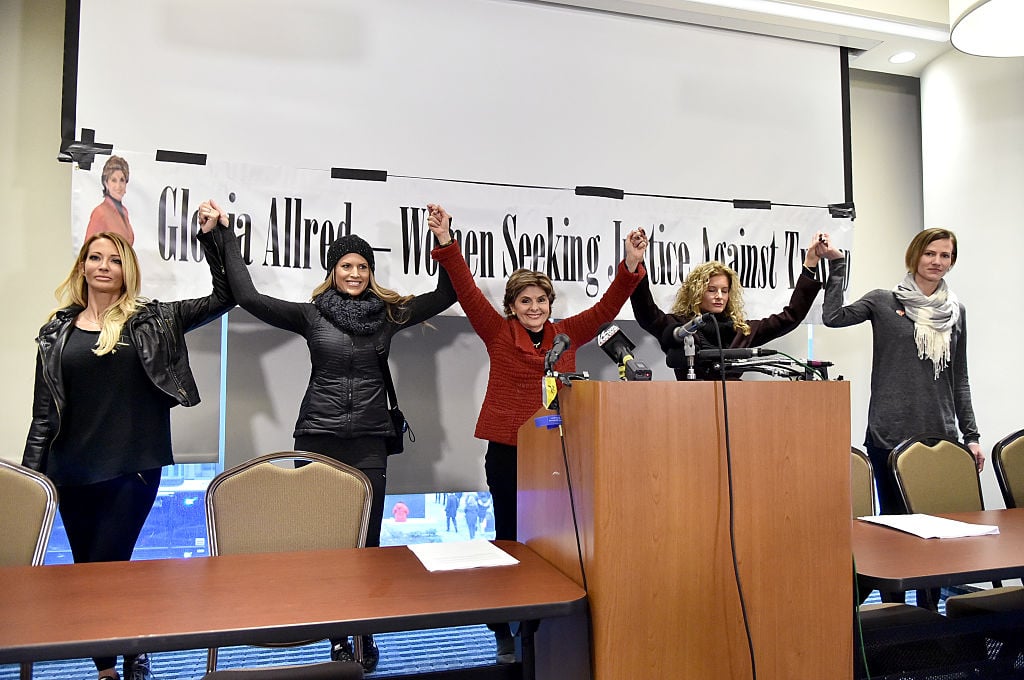 What makes the Zervos vs. Trump case increasingly more important is that it poses a major threat to his claims that all of the accusing women's allegations are "total fabrications." If Zervos wins the case, it is likely that more women will come forward to burst the doors wide open with defamation lawsuits against Trump.