Everything You Need to Know About the Duggar Family's LLCs
It has been a hectic year for the Duggar family. Not only have they welcomed several new grandchildren into the mix, but they've also spent a fair amount of their year opening up new LLCs in their home state of Arkansas. In fact, the family, as a whole, has filed paperwork to establish 10 new limited liability companies in the last 13 months, and some fans are wondering if their new companies have something to do with a recent visit paid to the family by the Department of Homeland Security. Let's take a look at the companies that have been established by the family in just over a year.
Jana Duggar and Anna Duggar established businesses in 2019
Jana Duggar shocked fans back in April 2019, when a business announcement was listed in a local paper. While little seems to have been done with the business since, she remains in good standing with the secretary of state, according to In Touch. Fans had initially assumed, based on the name, that the business had something to do with Jana's gardening hobby, but upon closer inspection, Arbor Acres also happens to be the street address for the Duggar family compound.
Several months later, in September 2019, Anna followed Jana's lead and established an LLC in her name. The company, Cambridge Arbor, LLC, also lacks a business description on the state's website. The company is registered with two principal agents, Anna and a company called Western Ridge Financial, LLC. Western Ridge Financial, LLC is a limited liability company registered in Wyoming. It has been in business since March 2019.
The boys of the family have been busy, too
John-David, Jedidiah, Jeremiah, and Josiah Duggar have all been busy opening businesses in the last 12 months, also. John-David, who is a pilot by trade, established Medic Chopper in January 2019, just days after establishing Medic Corps, along with a friend, Nathan Bates. Medic Corps was established on Dec. 31, 2018, while Medic Chopper was registered on Jan. 1, 2019. Medic Corps is the family's disaster relief business and is allegedly seeking non-profit status. They recently ran a mission to the hurricane-ravaged Bahamas, although reports from the ground indicate they may not have been all that helpful.
Jedidiah currently has his hands in a bible class business, registered with the state in September 2019, just one day before Anna registered her company. Jedidiah is now running for a seat in the Arkansas House of Representatives. His twin brother apparently also has an entrepreneurial spirit. Jeremiah Duggar established an LLC in May 2019. Neither Jeremiah's business nor Jedidiah's business has a description, and no website for the companies seem to exist.
Josiah also got in on the fun. In May 2019, Josiah registered a company by the name of Milagro Designs, LLC. Milagro happens to be his wife's middle name. The couple's newborn has the same middle name. Redditors have dug up information on the business. Allegedly, the company was once partially owned by a church member. It is believed to be a leather goods business.
Do the plethora of new companies have something to do with their alleged legal trouble?
While the sheer number of LLCs established by the family in recent months has given some followers pause, it's hard to say whether their recent business activity has anything to do with the Department of Homeland Security's interest in the family's business dealings. In fact, there could be a perfectly innocent explanation for all of the business movement.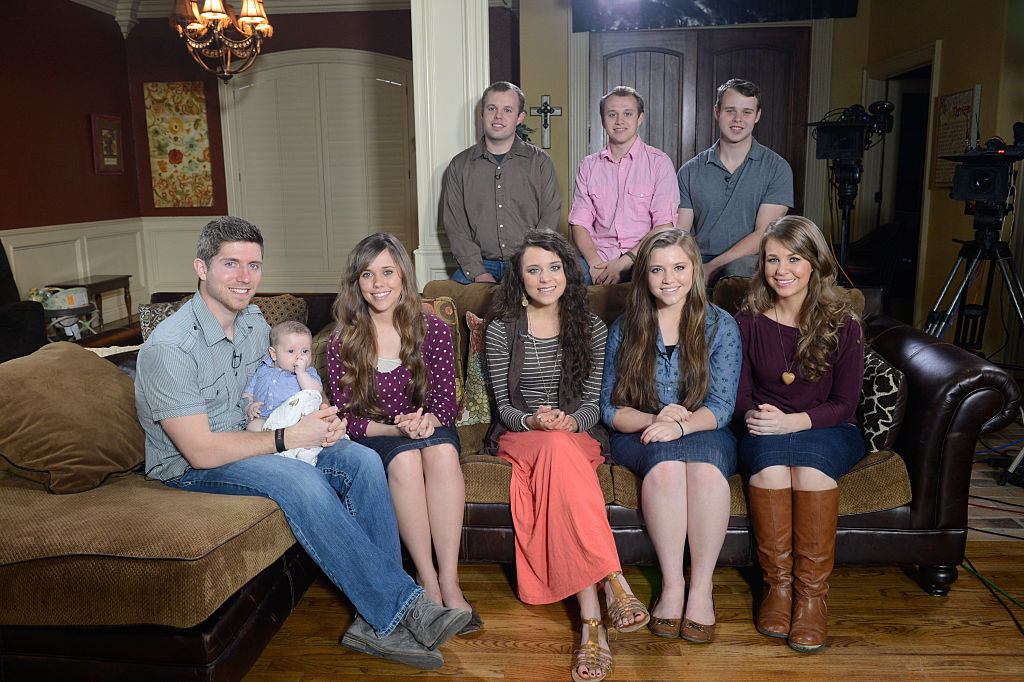 Several of the Duggar kids have recently come of age. Because the Duggar family doesn't believe in working for other people, it makes perfect sense that the now-adult boys would found their own businesses for a myriad of reasons. What is a bit strange, is just how many LLCs were formed by the family, and how close together the movements are. As it stands, it appears that the HSI is only looking into Josh Duggar's dealings. Their presence has only been confirmed at a car lot owned by the eldest, troubled Duggar boy.