Ewan McGregor Knew About His Upcoming Disney+ Series for Years Before It Was Announced
Keeping media secrets is almost an art form for actors nowadays during a time when shows have to keep story lines under a lock and key. Sometimes it just relates to a show being green-lighted, especially when it's very high-profile like a Star Wars spinoff.
Can you imagine being Ewan McGregor and being told an Obi-Wan Kenobi movie/series would be implemented, though it can't be announced for four more years? You could almost designate that a torture tactic, because McGregor had to keep himself from blabbing this secret until just very recently.
Not until the D23 Expo this last summer did he finally have a chance to reveal that Disney Plus will produce an Obi-Wan series. This isn't to say he still won't have trouble keeping further secrets until the show debuts in a couple of years.
Disney was apparently way ahead of everyone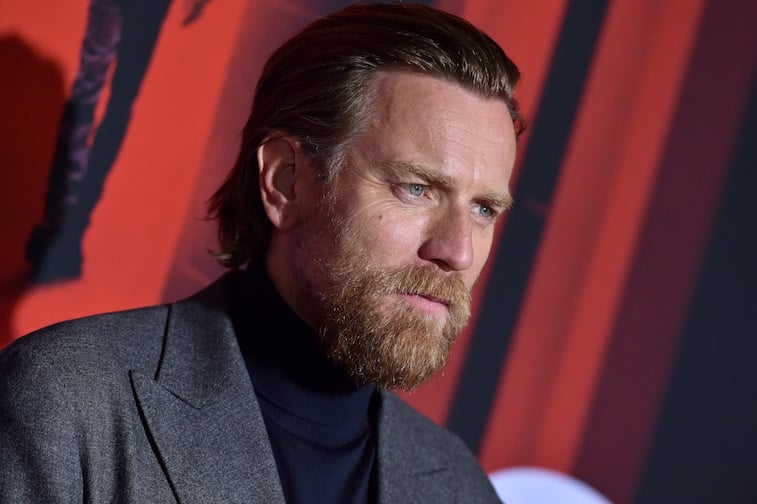 It's kind of hard to believe Disney was on board with an Obi-Wan project apparently back to 2015. McGregor revealed this during a recent interview with Men's Journal and done backstage during the D23 Expo in late August. At the time, he profanely noted he was relieved to finally reveal he's doing an Obi-Wan series after four years of knowing.
What the details are on when he actually learned about it aren't really known, other than it was apparently intended first as a movie. This gives all indication how far ahead Disney thinks because it presumably would have also meant Disney Plus at least being on the agenda then.
The problem now is McGregor won't be filming the series until this coming year with release at some point in 2021. A long wait like this still means he has to keep plot secrets under wraps for an additional two years.
Apparently Disney must have done a psychological test on McGregor to see whether he's one of those celebrities who simply can't keep secrets. We've seen our share of others who've been giving Disney/Marvel fits.
McGregor may have kept secrets by immersing himself in other work
If you've been following Ewan McGregor's career lately, it's clear he's going through a new renaissance. Just in the last couple of years, he's acted in the popular TV series Fargo, started his work for Disney by playing Christopher Robin, made Doctor Sleep (sequel to The Shining), plus filmed Birds of Prey for DC.
That's a lot of work in two short years, yet probably helped him focus on other things other than keeping one of the biggest secrets in the media universe.
No doubt Disney trusted him after seeing he didn't accidentally (on purpose) blab anything to the press after the first year. Maybe it helped few knew such a thing was going to happen (other than rumors), making it something never brought up in the first place during most interviews.
He's done a better job on keeping secrets than fellow stars like Tom Holland who can't seem to help himself blabbing a few secrets about Spider-Man and anything Marvel.
At least we know it'll be a six-episode miniseries
One thing McGregor did confirm is the Obi-Wan series will be six one-hour episodes, meaning it might not be a permanent series. Of course, if it's a phenomenon, a second "season" will obviously be ordered.
This is all he could tell, though, and we still don't know what the story is really about. All he's said is it'll take place in-between Episode III and IV, which would indicate it covers Obi-Wan's hermit years on Tatooine, if not a couple other potential interesting plot points.
Considering McGregor is now 15 years removed from the last time he played Obi-Wan, he's looking forward to playing a more mature character closer to what Alec Guinness brought to the role 42 years ago.
Watching a deeply middle-aged, graying Obi-Wan wonder what lies ahead for him and the Jedi (while ensuring Luke's safety) is a perfect setup for a compelling show. Part of this might even involve catching a glimpse of young Luke on occasion.
Let's just hope McGregor isn't put in a hot seat over the next 1 1/2 years where he accidentally reveals a critical plot element to take away from any surprising sense of discovery.