MTV's 'Ex On the Peak': See the Massive $24,000-Per-Night Mansion Where the Show is Filmed
MTV's Ex on the Peak will be the winter spin of beach dating series, Ex on the Beach. Currently, on its third season, the show begged the question, is one really ever over their ex?
Before, the production crew had to lie to get reality television stars to sign up. They then surprised them with their exes while the contestants were trying to make new connections in the house.
However, for this season, everyone knows what they are getting into because they want to see if their ex is getting in the way of their next. Ex on the Peak, which is also Season 4 of the show, has been filming in Queenstown, New Zealand since July 22 in a luxurious $24,000-per-night five-star lodge. Keep reading to find out more about their mansion.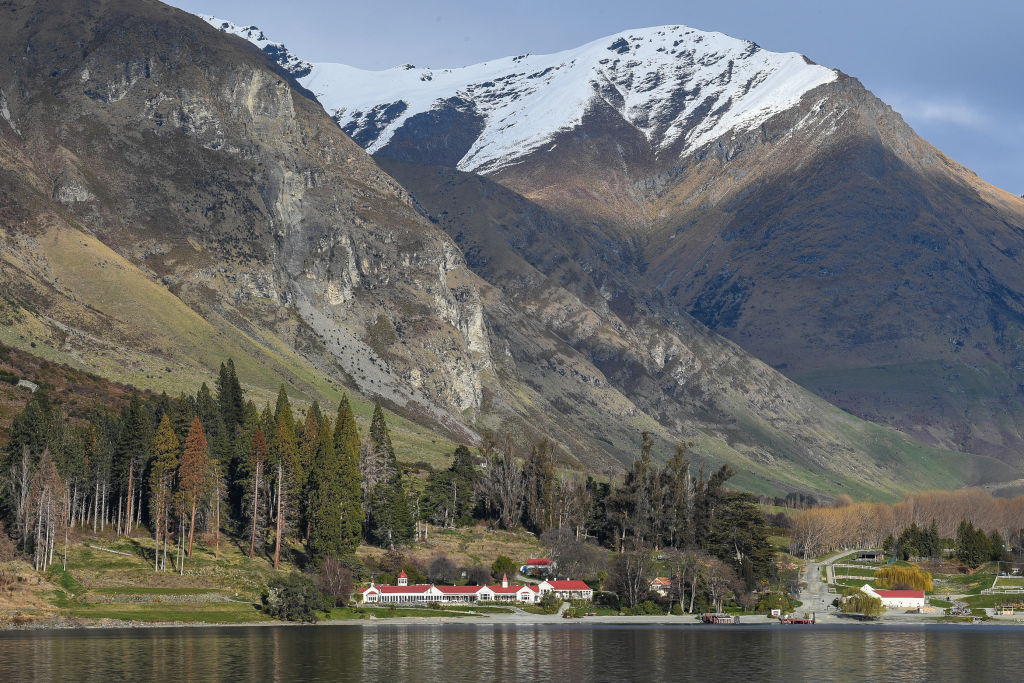 Who is on the 'Ex on the Peak' cast?
OG's
Callum Izzard (Ibiza Weekender U.K.)
Allie DiMeco (Temptation Island U.S.)
Daniel Maguire (The Bachelorette U.S./CA)
Georgia Steel (Love Island UK)
Danny Noreiga / Adore Delano (RuPaul's Drag Race)
La Demi (Botched)
Marlon Williams (Real World: Portland)
Nicole Zanatta (Real World: Skeletons)
Ryan Gallagher
Tyranny Todd (Are You the One? 5)
Exes
Cameron Sikes (Temptation Island U.S.) – Allie's ex
Carlos Sanchez (Temptation Island U.S.) – Allie's ex
Ashley Ceasar (Real World: Ex-Plosion) – Nicole's ex
Jemmye Carroll (Real World: New Orleans) – Nicole's ex
Laurel Stucky (The Challenge: Fresh Meat II) – Nicole's ex
Emari "Peechie" Stevenson – Tyranny's ex (appeared in Exes Challenge on AYTO 5)
John Panetta – Adore's ex
Niall Aslam (Love Island UK) – Georgia's ex
Sam Bird (Love Island UK) – Georgia's ex
Todd Maurer – Marlon's ex
Tyler Ash – La's ex
Magdalena – Ryan's ex
Paris Decaro – Callum's ex
Syd Langston – Daniel's ex
While there are more rumored contestants that could be coming up the peak, MTV has not confirmed the cast as of yet.
Inside the Queenstown, New Zealand chalet where 'Ex on the Peak' is filming
The five-level architectural mansion is surrounded by gorgeous New Zealand native bush and includes a kids' bunk room, four ensuite bedrooms, an open plan living area, a wine cellar, staff quarters, billiards room, an outdoor spa, a cinema, several fireplaces, and an internal lift most likely being used for the Shack of Secrets.
Overlooking beautiful landmarks, including The Remarkables and Lake Wakatipu, this lodge offers the perfect views to begin new relationships and end old ones. Cameras are hidden in the trees that surround the five-star chalet as well as inside, even in their bedrooms.
Behind the scenes of 'Ex on the Peak'
The dating show began filming on July 22, and the production company has the five-star lodge booked until September 3. Presumably, they will shoot the cast for a month, with their equipment pack-up and cleaning taking around a couple of weeks.
At night, the production crew stays at The Mercure, The Heritage, and Novotel, which are all four-star resorts located nearby. Host Romeo Miller showed off the incredible Queenstown pad where he's staying and raved about the local beauty. The mayor of Queenstown Lakes, Jim Boult, commented about the show, saying he hoped it displayed their town as a "stunning" travel destination.
Watch Ex on the Beach Thursdays at 9 p.m. EST on MTV.