Exclusive: HGTV's 'Unspouse My House' Host Orlando Soria Reveals the 1 Message He Hopes to Spread With the New Show
Hardly anyone can resist HGTV's bounty of remodeling shows. In most cases, the happy couple purchases a home, then takes on an exciting renovation to start their new lives together. But in HGTV's most recent premiere, that happy-ever-after doesn't involve a spouse. Unspouse My House is a new HGTV show that helps newly divorced people remodel their home for their own fresh start. And Showbiz Cheat Sheet spoke with host Orlando Soria to get the scoop on how the network came up with the show, plus the one message he hopes to spread with it.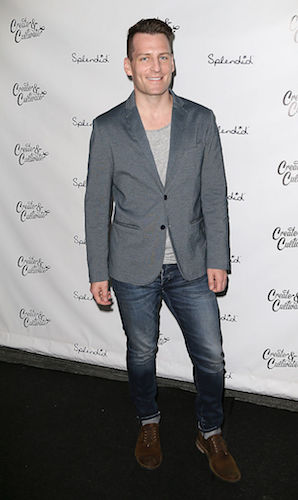 'Unspouse My House' works to help remodel clients' homes after a divorce
HGTV's newest endeavor sheds home remodeling in a different light. Rather than featuring the happily married couple, the way most shows do, this show features recently divorced single people who are looking to start fresh. Often, during a long-term relationship, some remodeling takes place that both people have a say in. Unspouse My House helps clients take that remodel that reminds them of their ex and refresh the space into something that works better for them.
Soria actually helped pitch the show to the network
Soria was the mastermind behind the concept, and he came up with the idea after dealing with a similar experience. "[Unspouse My House] derived from an experience that I had where I was going through a breakup and moved into my own place and found that process of decorating and doing renovations was a really good distraction from the dark side of the breakup," he told Showbiz Cheat Sheet. He said he worked with a production company to conceptualize and develop the idea, which he then pitched to various networks. "HGTV was excited and supported it from the get go."
He says clients learn to take care of themselves through taking care of their home
If there's one thing clients take away from being on the show, it's learning how to better themselves. Soria says clients learn "a lot" from taking part in the show, including plenty of knowledge about their own style and their own interior design tastes. "… Just learning to really take care of themselves through taking care of their home and the distraction that comes from that," Soria said. He noted they learn to look toward the future as opposed to reliving the past.
Soria wanted to spread a specific message with the new show
Having gone through something similar to this himself, Soria doesn't intend to spread the idea that divorce is easygoing or fun. Rather, he wants people to know that despite the trouble and darkness that can arise from going through such an emotional time, there is a light at the end of the tunnel. He wants people to understand that they can take "… An experience in your life that's not necessarily a great one… And make it into an opportunity rather than something bad that's happening to you," Soria said. "People don't need to be shamed about [divorce], and helping people in a painful experience is the right thing to do."
A brand new episode of Unspouse My House premieres on HGTV on June 27 at 9:30|8:30 central.
Check out Showbiz Cheat Sheet on Facebook!