Exclusive: João Franco From 'Below Deck Med' Reveals Why He Wasn't Going to Return for Season 4
João Franco from Below Deck Mediterranean had pretty much the same reaction as fans did to seeing him on the show. "I watched up to episode eight and just stopped," he shared exclusively with The Cheat Sheet. He said he couldn't finish the series because he had such a hard time watching himself and has yet to finish his first season on the show.
The first thing that struck him was hearing his voice. "I was like 'oh my God, I have to deal with this for these episodes," he laughed. But then a darker feeling came over him as the show dove deeper into relationships. "I keep telling everyone if you have doubts about yourself, do a reality T.V. show to figure out the bad parts of you."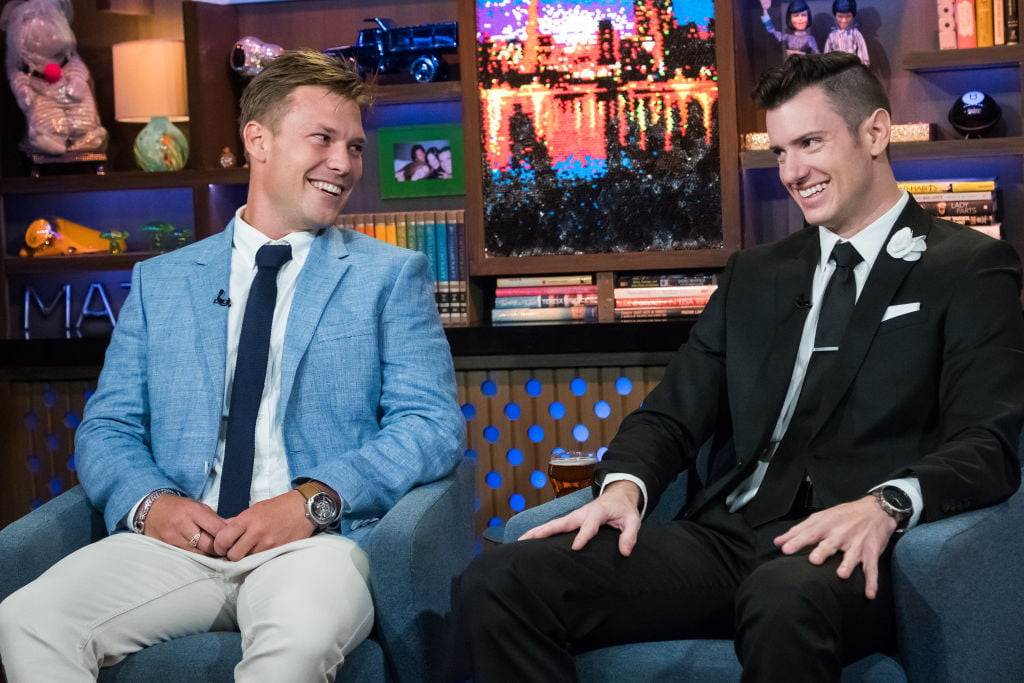 In fact, the bad parts he saw became overwhelming. So overwhelming, that Franco closed most of his social media accounts because of the flood of negative comments. But despite the social media lashing he received, Franco reluctantly agreed to return to the show, which airs May 2019. He was hard-pressed to return, so what changed his mind?
The drama is intensified
Viewers tune in for drama. Which means you are likely to be featured in your worst moments rather than when you shined, Franco says. "I didn't realize how involved, for example, my flirting was with Kasey [Cohen] and Brooke [Laughton]," he recalls. "I really didn't know how bad it was until I saw it."
Also, being on a reality show also gives you a unique perspective to see the other person's point of view. "I have my version of what happened, and Colin [Macy-O'Toole] knows his version of what happened. When everything comes together, you see everyone's version. It also puts everything into perspective."
Franco also said that before he filmed his first season of the show, he insisted he wasn't going to drink. "Even the first time I went on I was like 'I'm not going to get drunk,'" he laughs. "Of course the first night we went out it came out [his drunk alter ego]. It actually helped me to see the negative." Franco adds he also saw the need to be more respectful of authority too. He sometimes clashed with bosun Conrad Empson and chief stew Hannah Ferrier.
Which made Franco hesitant about returning again
Franco and Macy-O'Toole explained that cast members don't know whether they'll be re-cast until the last minute. However, Franco knew from speaking with producers there was a good chance he'd be invited to appear on the show again.
"I was reluctant," he admits. "Because I knew who I was and what I needed to change. My hesitation wasn't about how I'd be portrayed again, but because I got used to a normal life. Plus it was nice not being questioned about my character or personality." He adds that making a decision was difficult because while he enjoyed working with the crew, he wasn't quite sure he was ready to return to the kind of scrutiny he received from his first season.
When Franco learned that Macy-O'Toole would also return he was extremely relieved. "I was so happy to learn I had a buddy to get good advice from," Franco says. "With Colin, he thinks outside the box when it comes to situations outside of yacthing. So I was really happy he was coming back. And also [Captain] Sandy [Yawn], has helped me out so much in such an amazing way."
This is what changed his mind
Franco confided in Macy-O'Toole who became one of his closest friends. He says Macy-O'Toole gave him an amazing pep talk. "Colin said, 'I know who you are. You must go back and show people who you really are because you've changed so much,'" Franco says. "It was tough. But Colin really helped me and gave me words of advice to go back and to prove myself."
Macy-O'Toole says that being a viewer is obviously a different experience than actually living it. "People only know what they see on a T.V. screen, unfortunately," he says. "João knows people say stuff about him, but I know João and the people who make these comments don't really know anything about him."
If you liked the bromance on 'Below Deck,' you'll love 'Below Deck Med'
Macy-O'Toole adds that Franco is also a really nice and extremely generous person. Franco also has a killer work ethic. "So between his work ethic, new attitude and head on his shoulders, this season was a really good idea for him to come back."
Below Deck fans became pretty invested in the bromance and tight friendship between deckhand Ashton Pienaar and bosun Ross Inia. "Those guys have nothing on us," Macy-O'Toole joked. Franco and Macy-O'Toole hit it off immediately during last season and have developed a strong friendship ever since. Franco says he's visited Macy-O'Toole on Long Island and became close with his family too.
Macy-O'Toole says what struck him immediately was how Franco was always willing to stop what he was doing to help him during the season. "I didn't know anything about yachting but João would take time out from what he was doing to teach me something new," he recalls. "I was very grateful because not everyone in the maritime industry is so cooperative." Plus, the guys were roommates during their first season. Macy-O'Toole jokes, "Joãoin is in full effect!"
They drop a few hints about the upcoming season
As much as we begged, Franco and Macy-O'Toole were pretty tight-lipped when it came to the upcoming season. However, Franco shared a bit of what fans can expect from his relationship with Ferrier this time around. "We both realized that we are more alike than different," Franco says. "At the reunion, we chatted and Hannah was very nice. I think it was a matter of just apologizing to each other."
Franco adds that he also met with Cohen and Laughton to clear the air too. He says he and Ferrier approach the new season from a neutral place. "The dynamic is completely different."
Macy-O'Toole eludes to the upcoming season as being drama-packed and every crew member has a storyline. "Everyone is in the thick of it," he says. "There's drama all season and it is nonstop," Franco adds that the crew had a lot of issues with the boat itself and more drama in the workspace. If anyone recalls Captain Sandy Yawn patiently untangling an impossibly tangled anchor, this should be interesting. Is it May yet?
Check out The Cheat Sheet on Facebook!