Existing Avengers Bound to Be Gone By the End of Phase 4
The Marvel Cinematic Universe broke fans' hearts — despite the narrative reasoning at play — when Tony Stark sacrificed himself for humankind and Steve Rogers aged out of commission. In short, fans bid farewell to two primary avengers. The duo, up to that point, defined the Infinity Saga, contributing to the most intense interpersonal dynamics, and playing pivotal roles in the saga's multiple interweaving plotlines. Yet, Phase 3 may not be the last round of significant goodbyes.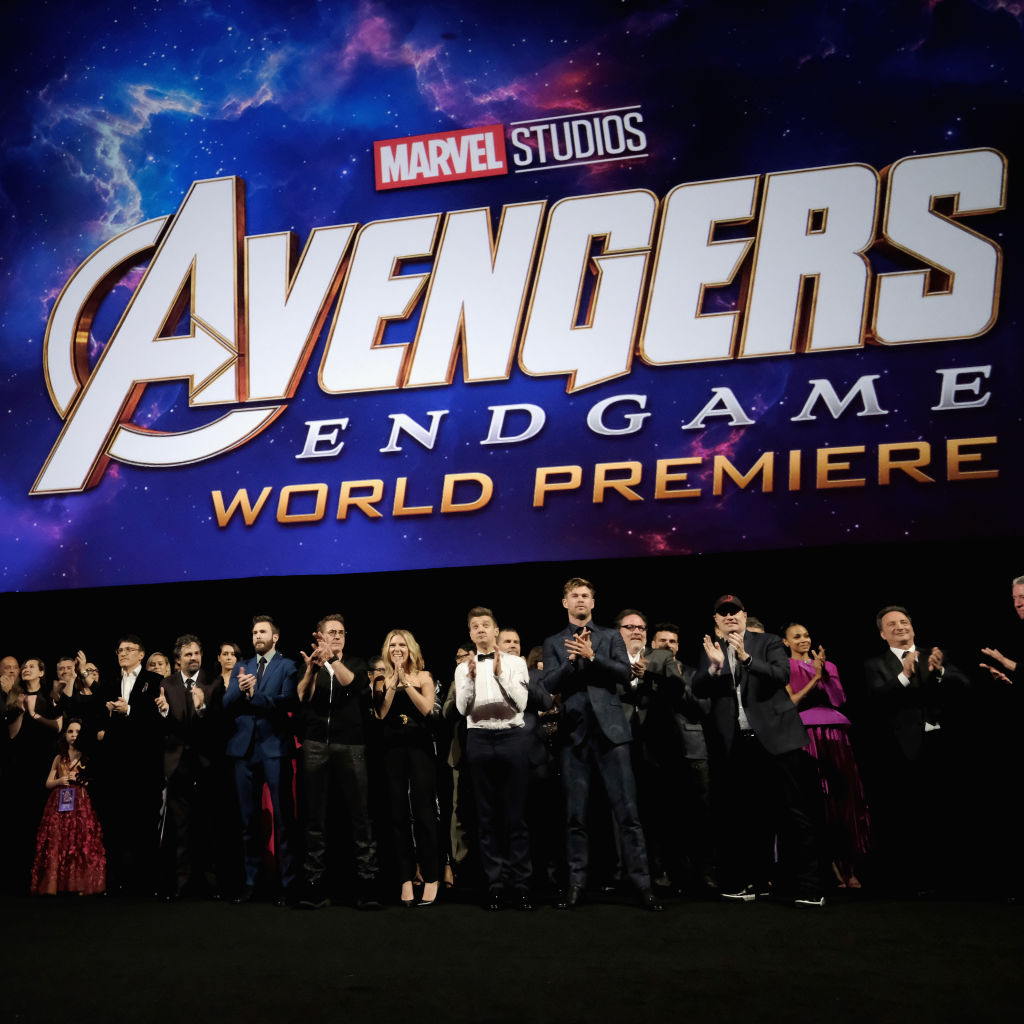 Based on currently available information, as well as behind-the-scenes presumptions concerning certain MCU characters — and the actors behind them — Phase 4 may be responsible for kicking a few more familiar faces to the curb. While Doctor Strange and Spider-Man will likely continue to press on (if Sony and Marvel remain on good terms), other beloved heroes may finally hang up their hats with the introduction of a new narrative journey. 
1. Natasha Romanoff / Black Widow (Scarlett Johansson)
Let's start with the obvious: Natasha Romanoff died in Endgame to save Clint Barton, and the upcoming standalone installment is a prequel. Thus, bringing Natasha back to life in the present timeline to partake in future installments may be a bit of a stretch. 
Though the MCU could plan a string or prequels or use the multiverse to mess with timelines, preserving Natasha's presence, rumor has it that Yelena Belova may step in to take her place as Black Widow. 
If it's true that the Thunderbolts are coming (since General Ross is in the film), Natasha may serve to introduce a new team of heroes/villains, providing value to the future of the franchise without sticking around to see the new team come to fruition. 
Scarlett Johansson has also been playing the character for quite some time, and after her heartwrenching turn in Marriage Story, she may want to continue diversifying her portfolio on her journey to the Oscar.
2. Thor (Chris Hemsworth)
Chris Hemsworth will receive a fourth standalone installment when Love and Thunder finally hits silver screens, defying the three-movie standard that tends to characterize an MCU hero's independent journey. And, considering Natalie Portman will become Mighty Thor in the next movie, he will likely hand the hammer over, allowing a new individual to presume his godly duties. 
Thor is also no longer the King of Asgard, so if he's no longer the King, and he's no longer going to (or may no longer have to) serve the galaxies as the God of Thunder, what purpose will he retain to the future of the MCU? It's time to let some new folks steal the spotlight. 
3. Bruce Banner / Hulk (Mark Ruffalo)
Bruce Banner has been in the MCU since the early days, and Mark Ruffalo has done quite the job. Yet, with one of Hulk's arm damaged for the foreseeable future, will he be the best in battle?
Not to mention, She-Hulk is coming to Disney+, and it's easy to conceive of a plotline that brings one into the soiree, while making way for the other's exit. Banner could introduce his cousin to the Avengers, after transforming her into a fellow jade giant, and then he could go on to focus on his life as a scientist, instead of a hero. 
Others likely to go:
Clint Barton / Hawkeye (Jeremy Renner): he may pass the torch onto Kate Bishop in the upcoming Disney+ series
Falcon and the Winter Soldier may both take their final bow following Falcon and the Winter Soldier