The 1 Reason Experts Think Prince Harry and Meghan Markle Are the Most In-Love Royal Couple
Prince Harry and Meghan Markle haven't had it easy ever since they tied the knot back in May 2018. Despite their difficult time in the spotlight, they've kept a very strong relationship — and some even think they are more in love than Prince William and Kate Middleton for one big reason.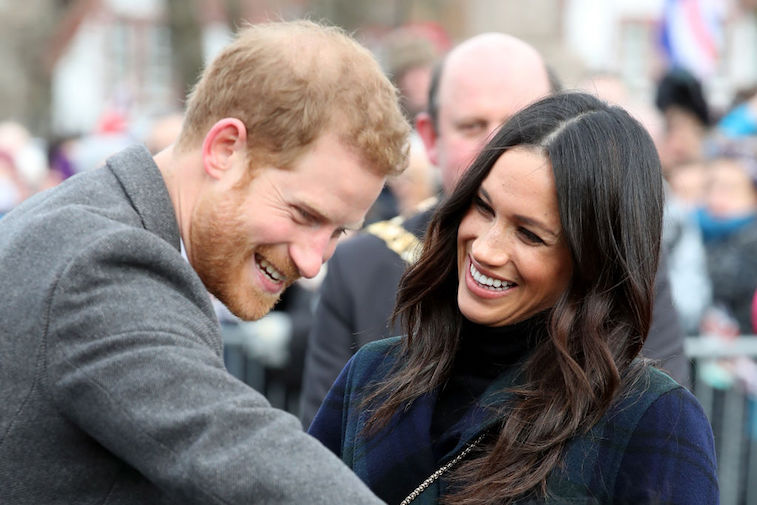 Harry and Meghan have been through a lot since they wed
When Harry and Meghan started dating in 2016, they didn't realize the kind of impact their marriage would have on the British media. The media instantly began making Meghan the focus of many of their stories, and it led to plenty of rumors about the duchess. Once the two officially tied the knot in May 2018, things didn't get any easier. There have been countless negative stories about Meghan published in tabloids, from the poor treatment of her staff to her supposed feud with Kate Middleton. None of the rumors have been proven true, but they have definitely made it harder for Meghan to adapt to such an intense spotlight.
The two have always put their relationship and mental health first
Meghan and Harry do plenty of good for the public; they attend many charitable events and bring awareness to causes and organizations that mean a lot to them. But they also know to put their own relationship and mental health first. The two often take a few days off at a time to get away from the hectic royal limelight. Meghan took several months for herself and her new baby as well after she and Harry welcomed Archie in May 2019. And now, the two have taken more than a month in seclusion to celebrate the holidays and ring in the new year without the royal family fanfare.
Some think their PDA shows they have more love than any other royal couple
Meghan and Harry have never been shy about showing their affection for each other while in public. And their genuine want to always be close to each other shows experts that they have the truest connection of anyone in the royal family. Body language expert Patti Wood told Insider that Meghan and Harry often resist the urge to be publicly affectionate, which is clear in the way they carry themselves when they're together. Plus, though they've been plagued with plenty of rumors since they started dating more than three years ago, there have never been any signs or rumors of infidelity, which can't be said for most other royal couples.
After Prince William and Kate Middleton's recent PDA controversy (Kate appeared to shrug him away when he tried to touch her), it only became clear that Meghan and Harry never falter in their affection for one another.
One friend recently spoke out about their battle with the press
Meghan once again came under fire when the couple released their family Christmas card. Tabloids tried to suggest that the card had been edited to make Meghan's face appear sharper and thus make her more of a focal point (the image clearly shows Archie as the focus of the photo). Meghan's friend, Janina Gavankar, who took the Christmas photo for the Sussexes, came to their defense and posted the unedited photo to prove that Meghan's face had not been edited. This latest negative story about the duchess only further explains why she and Harry have taken some time away from the spotlight over the holidays.