Extraordinary Facts You Never Knew About Selena Quintanilla
Though her career was cut short by her tragic death at the age of 23, Selena Quintanilla is one of the most beloved singers of all time. A pillar in the Latin music industry, Selena was on the cusp of crossing over into the mainstream at the time of her death. Now, over 20 years after she was laid to rest, the Tejano singer is finally getting a much-deserved star on the Hollywood Walk of Fame.
Actress Eva Longoria, who grew up in Selena's hometown of Corpus Cristi, Texas, will be emceeing the ceremony with Selena's sister, Suzette Quintanilla accepting the star. If you've seen the 1997 film Selena starring Jennifer Lopez, then you may know a bit about the Dreaming of You singer's life. Here are 23 extraordinary facts you never knew about the Grammy winner.
1. A sensation from the beginning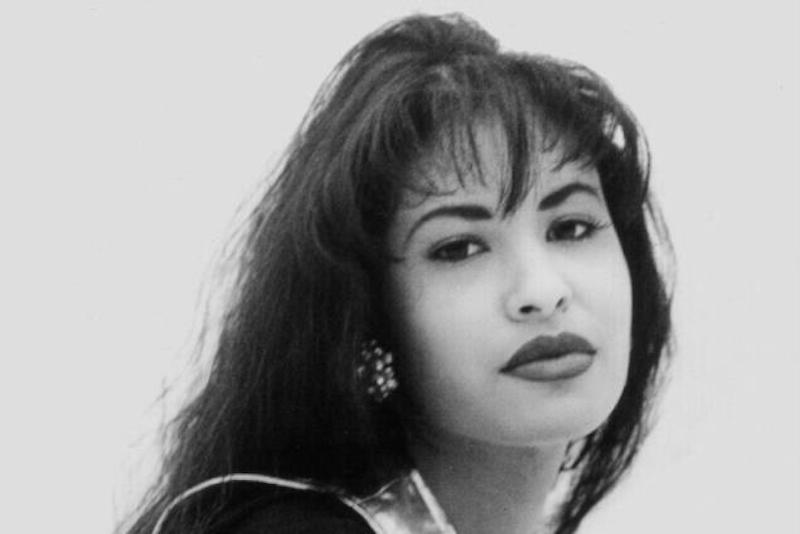 Selena began singing at a very young age. The star was only nine years old when she started singing and touring with her older siblings in their band Los Dinos.
Next: Combating sexism

2. A groundbreaking feminist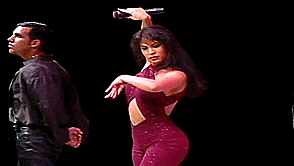 Despite her massive success, Selena spent a great deal of her career combating rampant sexism in the Tejano music industry. She was often denied jobs and criticized for entering the male-dominated music space.
Next: Big Bertha 
3. Big Bertha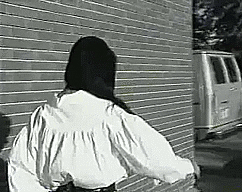 Selena named her beloved tour bus, Big Bertha. It was basically a disaster on wheels since it had no power steering, no heating, no air conditioning, no running water, no electricity and no restroom. It was also pretty miserable when it got hot because the windows did not go down.
Next: The "Mexican Madonna"

4. The 'Mexican Madonna'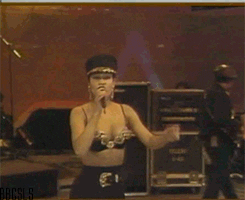 Though Selena's musical style is completely different from Madonna's, she earned to title "Mexican Madonna" for her fashion sense. The "Como la Flor" singer used to buy bras from Victoria's Secret and bedazzle them for her stage costumes. Before she passed away, Selena had dreams of getting into fashion.
Next: Mirador del la Flo
5. Mirador del la Flo
In Corpus Cristi, there is a gorgeous memorial for Selena called Mirador del la Flor, or Overlook of the Flower. Every year, over 30,000 people visit the monument from around the world.
Next: Shattering records 
6. Shattering records
Selena y Los Dino performed at the Astrodome three times; the last time was February 26, 1995, where she played in front of more than 66,000 people.
Each time she performed, Selena shattered attendance records.
Next: High school dropout 
7. Education on the road
Since music was the way her family earned their living, Selena dropped out of high school to tour. However, education was still important to her, so she earned her GED in 1989.
Next: Superstar 

8. A superstar
At the time of her death, Selena was the third highest earning Latino performer in the U.S. She was poised to become a massive success.
Next: A secret romance
9. A secret romance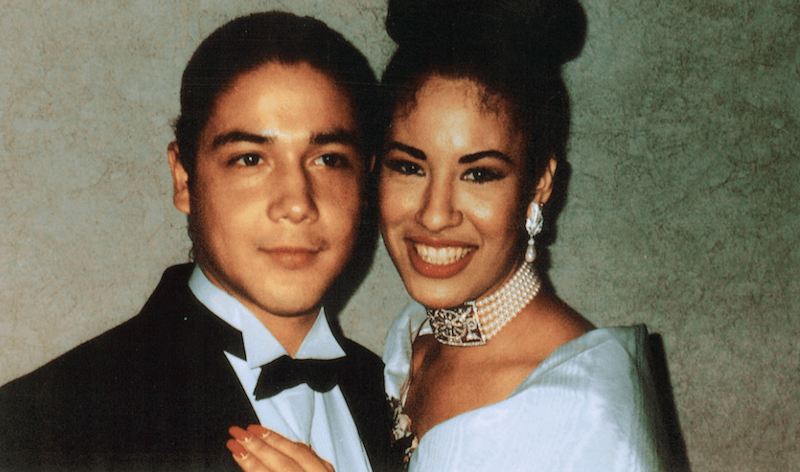 Selena's father wanted her to stay focused on the music which is why she kept her relationship with her guitarist Chris Pérez, under wraps until they eloped in 1992. The couple was married until Selena's untimely death.
Next: Dogs and snakes 
10. Animal lover
Selena adored animals and not just your typical pets. She owned five dogs and a python snake.
Next: Signature red lips 

11. Red lip lover
Selena's signature look was a red lip, and as a result, her microphones would be completely covered in red lipstick at the end of her shows.
Next: Soul Train 
12. Soul Train fanatic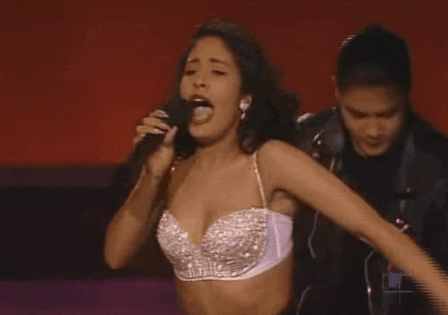 Selena never had any formal training in singing or dancing. However, she used to watch Soul Train religiously to learn new dance moves.
Next: The Grammys 
13. History maker
Selena was the first ever Tejano (Mexican-American from southern Texas) artist to win a Grammy Award. She won the award in 1995 for best Mexican/American album.
Next: Olive Garden
14. More pasta and breadsticks, please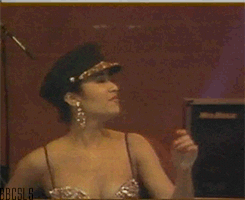 Selena was obsessed with Olive Garden — it was hands down her favorite restaurant.
Next: Coca-Cola
15. Sponsorships galore
Over the course of her career, Selena was a spokesperson for Coca-Cola, Agree Shampoo, AT&T, and Southwestern Bell. In 1994, Coca-Cola released a special commemorative bottle to celebrate Selena's five years with the company.
Next: Dreaming of You
16. Dreaming of You
Selena's first full album in English album was a life-long dream of hers. However, Dreaming of You was released posthumously in 1995. The album sold 175,000 in just one day and eventually went on to be triple platinum.
Next: Faberge eggs
17.  A 
Faberge egg obsession
Selena was obsessed with Faberge eggs. She had over 400 of the jeweled eggs in her collection when she died.
Next: Selena Gomez

18. Selena Gomez is named after Quintanilla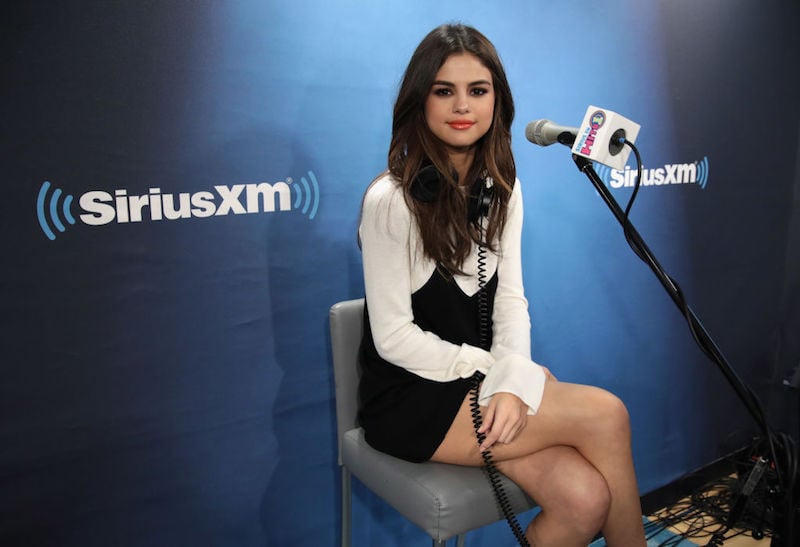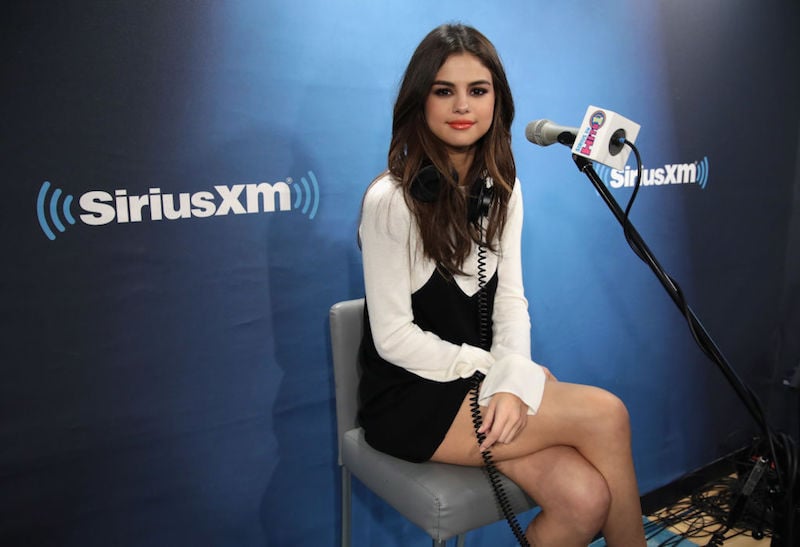 In the months following the singer's death over 600 girls were named Selena. Though Selena Gomez was born three years before Quintanilla's death — she was also named after the singer.  Gomez told The Huffington Post:
My dad and mom were huge fans. My name was going to be Priscilla, but my cousin actually took the name when she was born six months before me. My parent's loved Selena's music. So, they just named me after her. I grew up and I went to her grave, I got to go to her house. It was really crazy. And then when I started working, I remember I got to meet her family and I just got super emotional cause it's so crazy to see how far everything … I don't know, like where she'd be right now. It's nuts.
Next: Selena Day
19. Selena Day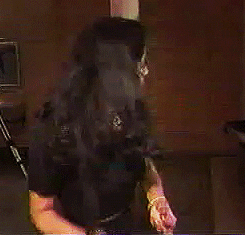 A few weeks after her death, George W. Bush who was the governor of Texas at the time declared, April 16, "Selena Day" in Texas.
Los Angeles will now have their own "Selena Day" on Nov. 3.
Next: People en Español
20. People en Español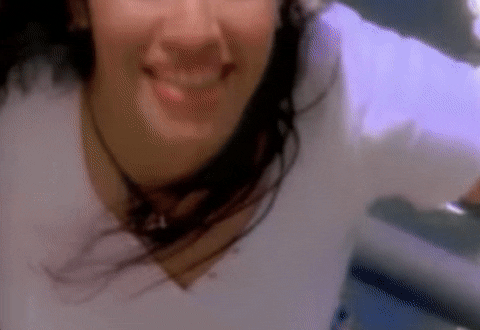 After Selena's tragic murder, People released two issues commemorating her life, legacy, and death. One issue was printed in English, and the other one was in Spanish.
However, the Spanish edition kept selling out and had to be reprinted six times, which sparked the magazine to launch People en Español.
Next: The Selena Museum 
21. A life preserved
https://www.instagram.com/p/m9SW-3gH_-/
If you want to know more about the starlet, you can visit the Selena Museum in Corpus Cristi. It has Selena's Grammys, dresses, and other memorabilia.
Next: Beyoncé

 22. 
Beyoncé once met Selena 
https://www.instagram.com/p/oflItcrWR8/
The Lemonade singer went to a mall in Houston when she was younger to see Selena, and it was an experience that she never forgot.
Next: The biopic
23. The iconic biopic
The 1997 biopic Selena, starring Jennnifer Lopez, is the 10th highest-grossing biopic of all time. The Quintanilla family backed the film to combat any unauthorized biopics that were set to come out.
Lopez earned an unprecedented $1 million for her role. It was the highest amount a Latina actress had ever earned for a film role at the time.
Follow Aramide Tinubu on Twitter @midnightrami.
Read more: Celebrities Who Have Been Sued by Their Families
Check out The Cheat Sheet on Facebook!