The Real Reason Critics Hated Zac Efron's Portrayal of Ted Bundy in 'Extremely Wicked, Shockingly Evil and Vile'
Netflix's highly-anticipated Ted Bundy biopic, Extremely Wicked, Shockingly Evil and Vile is set for release on Friday, May 3, 2019. And while Zac Efron has received quite a bit of praise for his performance, the same can't be said for the film's portrayal of the serial killer that murdered at least 30 women in the 1970s.

Directed by Joe Berlinger — who also directed Conversations With a Killer: The Ted Bundy Tapes — the new Netflix movie offers a different take on the famed serial killer, inspired by his long-time girlfriend, Elizabeth Kloepfer's (Lily Collins) memoir, The Phantom Prince: My Life with Ted Bundy. Kloepfer initially struggled to believe her former boyfriend's heinous crimes and was certain that the only reason he was initially arrested was because he looked like the suspect. But, she could not have been more wrong.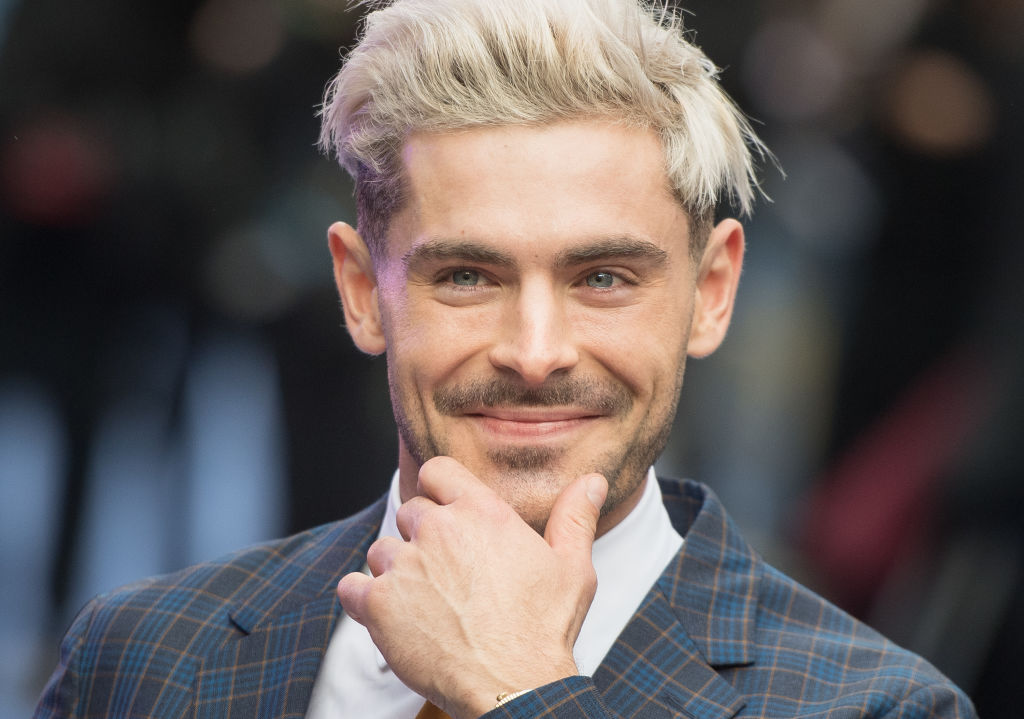 'Extremely Wicked, Shockingly Evil and Vile' review

Although the Ted Bundy biopic has yet to be released on the streaming platform, critics have already had a chance to review the film and, thanks to the unique take, weren't happy with the outcome. Many critics feel that because the film chronicles Ted Bundy's life from the eyes of a former loved one, it is skewed and shows a more romanticized version of Bundy.

"Berlinger's aim, it seems, is to cast doubt on whether or not Bundy actually murdered anybody until the very end of the movie to maintain suspense," wrote one Rotten Tomatoes reviewer. "Despite Zac Efron's performance, the film's humorous take on a serial killer as a rock star doesn't really work," wrote another.

However, not everyone disagrees with the way Extremely Wicked, Shockingly Evil and Vile portrays Ted Bundy. "More sad than salacious, it's the rare film about a criminal that offers human details without humanizing a man who so many agree was a monster," one reviewer noted.

Zac Efron and Joe Berlinger come to the Netflix movie's defense

Both Efron and Berlinger did not take the critique lightly — especially since they felt like critics got the wrong picture. "I wasn't interested in playing a serial killer. I'm not in the business of glamorizing such a horrendous person or his acts," he told Metro at the film's London premiere. "But there is something unique about the way going into the psyche of Ted and his longtime girlfriend, Liz. It's a different perspective and not your run-of-the-mill serial killer, cliché, body count gets higher and higher and 'oh the guy you always knew did it' [film]. It was what it was like to be there on the day."

"I am of course very troubled that the trailer may be giving some people the false impression that our movie in any way romanticizes the actions of this horrendous serial killer, so I want to assure those concerned that our film in no way glorified Bundy or his atrocious acts, nor was the trailer intended to give that impression," Berlinger said in a statement to Buzzfeed News. "[Extremely Wicked, Shockingly Evil and Vile] is a serious portrait of how Bundy deceived the people closest to him and his manipulation of the American media allowed him to flourish and evade detection and capture for so long," he added.

Check out The Cheat Sheet on Facebook!